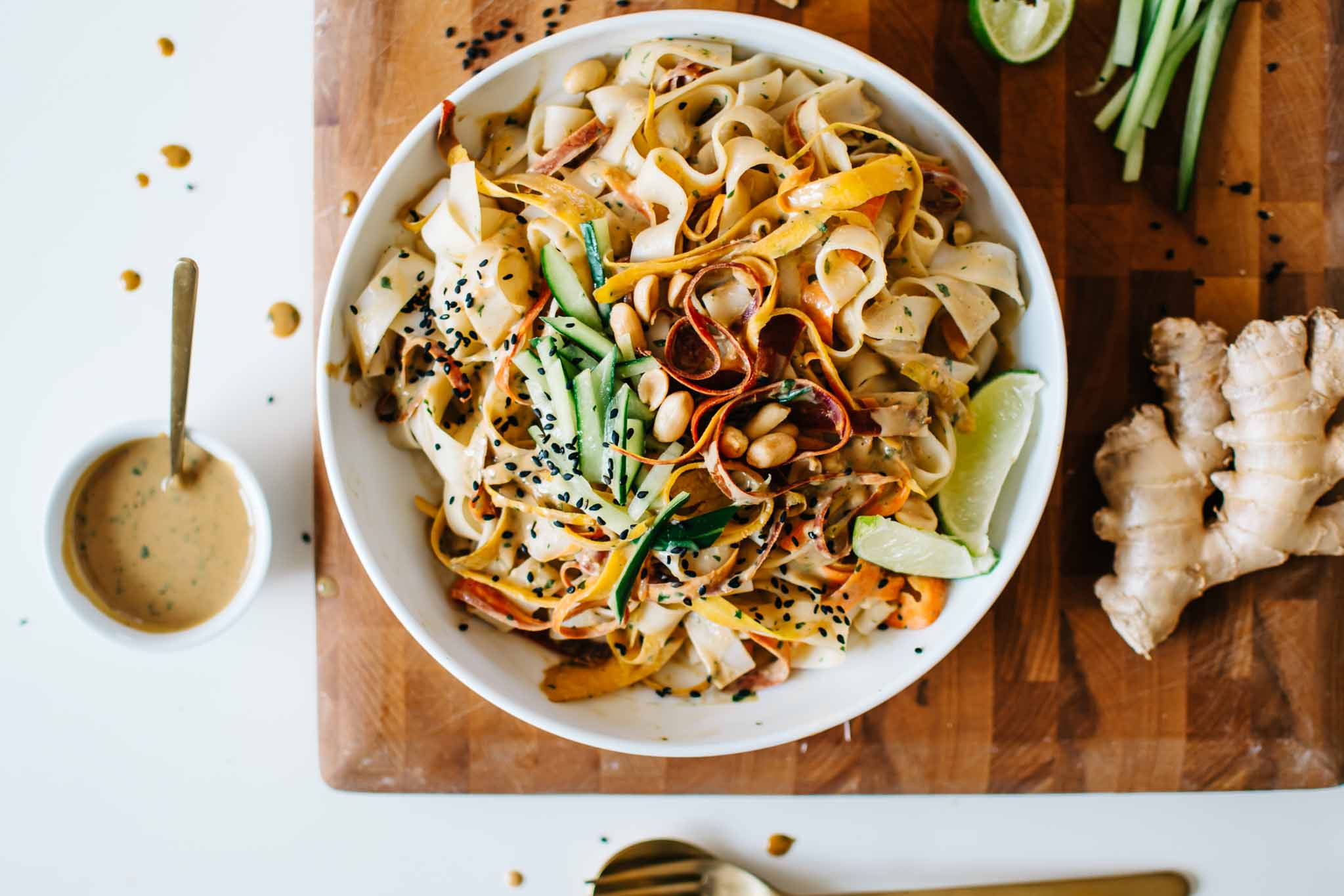 Jump to Recipe
This post was created in partnership with Truvía. All opinions are my own—like my love of lower blood sugar solutions with Truvía Nectar.
As the summer to fall transition settles around me like a cozy shawl, I've been thinking a lot about other changes I made this year. I stuck to a promise I made myself only to date someone who deeply, wholeheartedly chose to be with me (that man has yet to arrive, but it's a heck of a lot better than dating a bunch of lukewarm dudes). I became a published author. Well, technically I was a published author before this May (hello literary journals of the early 2010s), but this time was different. It was hyper real. The kind of real that makes you pinch yourself when you see your book in The New York Times or on the shelf at Barnes & Noble. The real that doesn't even make you feel bad for bragging about it, because this is what you've dreamed of your whole life. I started writing poetry again, after a five-year hiatus. Seeing the world again slowly, in poetry, feels good.
I also got back—way back—into my Pilates practice. Going five times a week feels incredible, and inspired me to make some changes in how I eat. The biggest change has been reducing the amount of sugar I consume.
The decision was more a product of function than fad: I was constantly hungry and almost always depleted, and tired of feeling this way. I realized that my fruit and veggie-heavy diet was probably not contributing to my feeling truly sated. Following cues from my friend and author Kelly LeVeque, I started eating more fat, fiber, protein, and greens, and I immediately felt a shift. I had energy! And I was actually full.
Here's where I've started appreciating solutions with less sugar in savory applications more than ever—and loving the ease of using Truvía Nectar.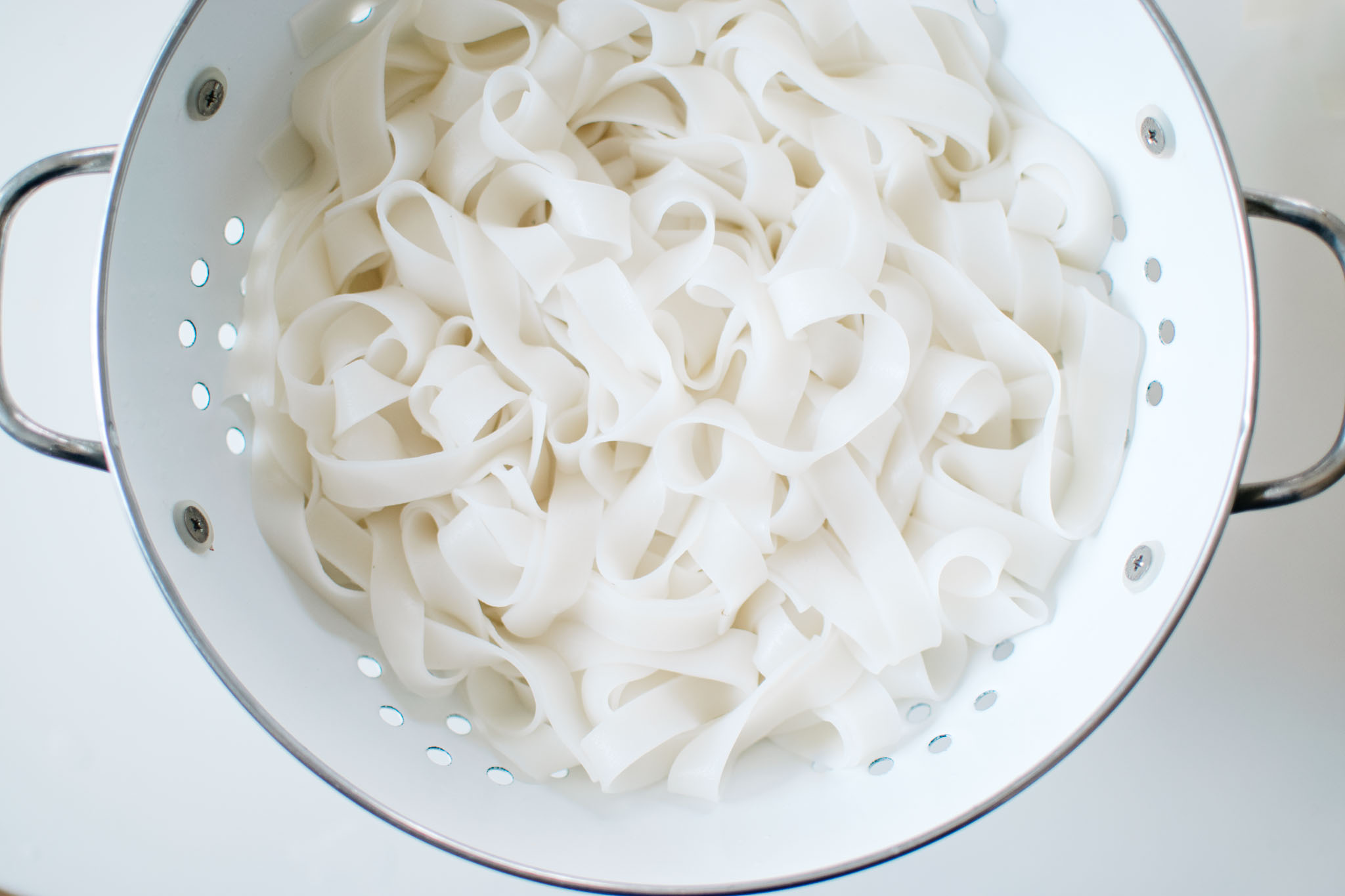 It's so easy to forget that many of the savory dishes we love most are filled with sugar. Sauces, in particular, tend to load up on sweeteners for that umami flavor balancing effect. Today's recipe offers a version of one of my favorites, with less sugar: A sesame peanut sauce that I adapted from Real Food Daily, a restaurant here in LA. This version has an extra kick of lime and Thai chili, and is balanced with Truvía Nectar—a blend including honey and stevia leaf extract. The leaves of the stevia plant produce an extract that's two hundred times sweeter than sugar, without the caloric and glycemic footprint.
Truvía Nectar has less sugar and fewer calories than honey or agave, and half the calories of sugar—while being twice as sweet. That means you can use it wherever you use those sweeteners, but only need half as much. Here, it's the ideal mate for earthy peanut butter, ginger, and garlic.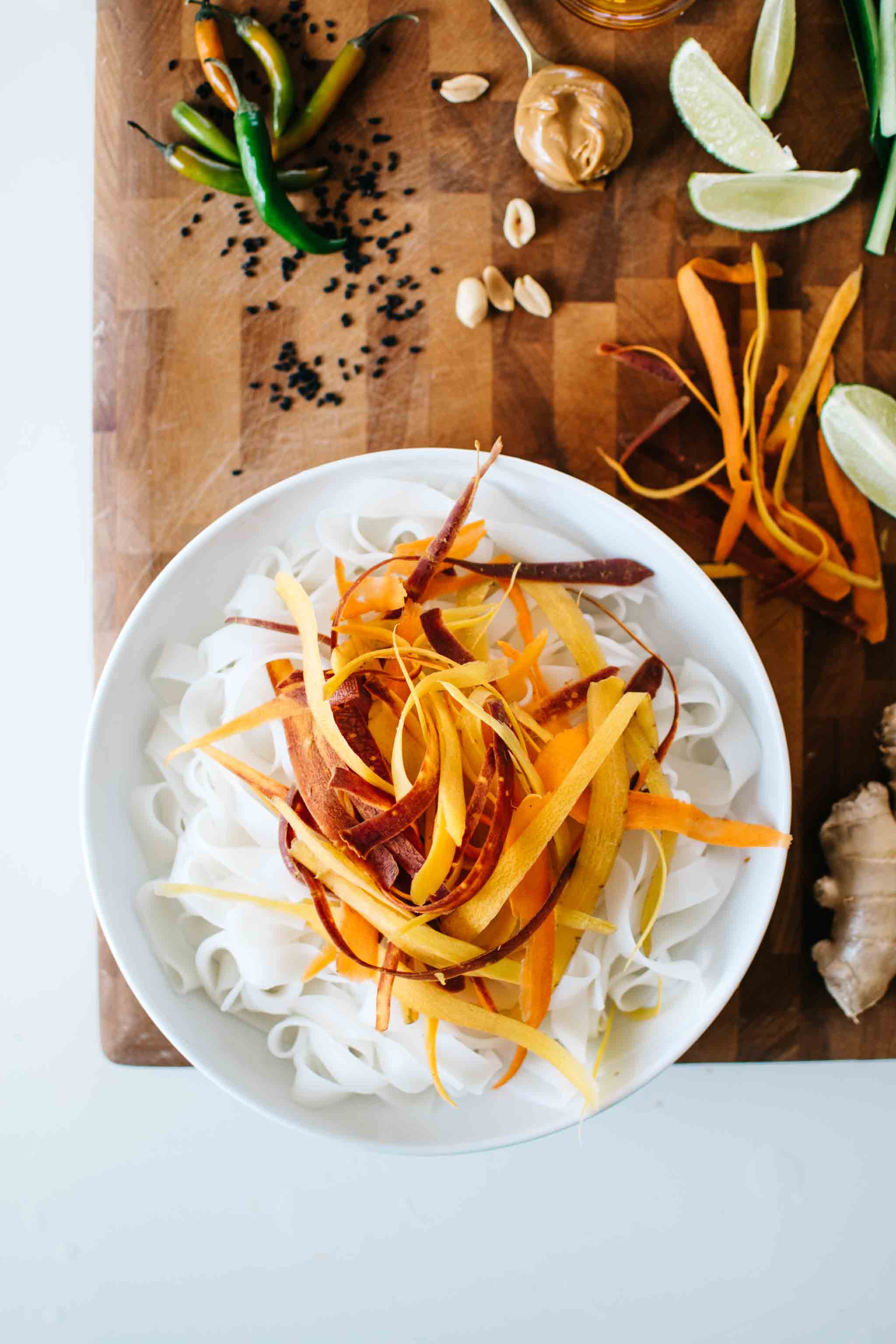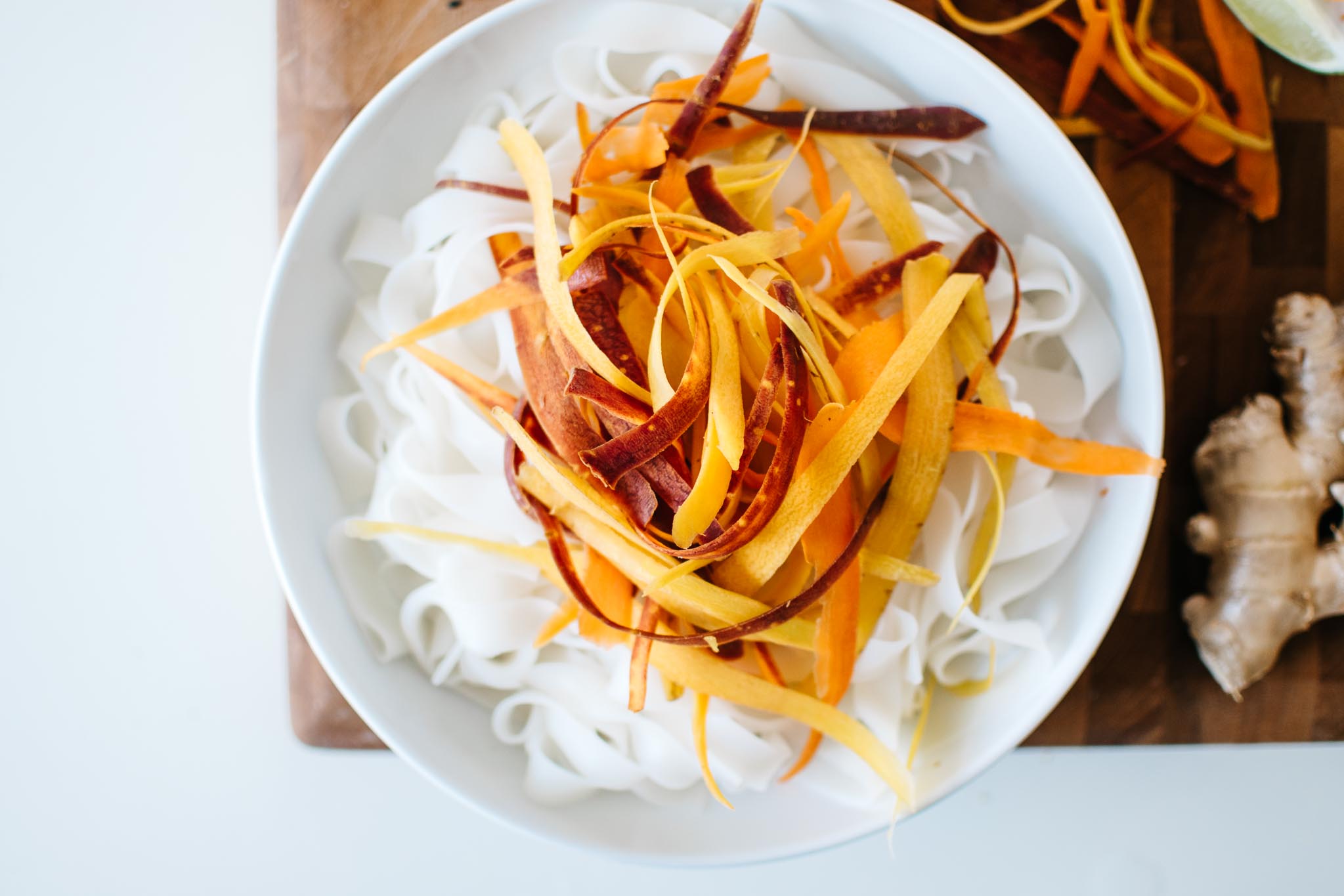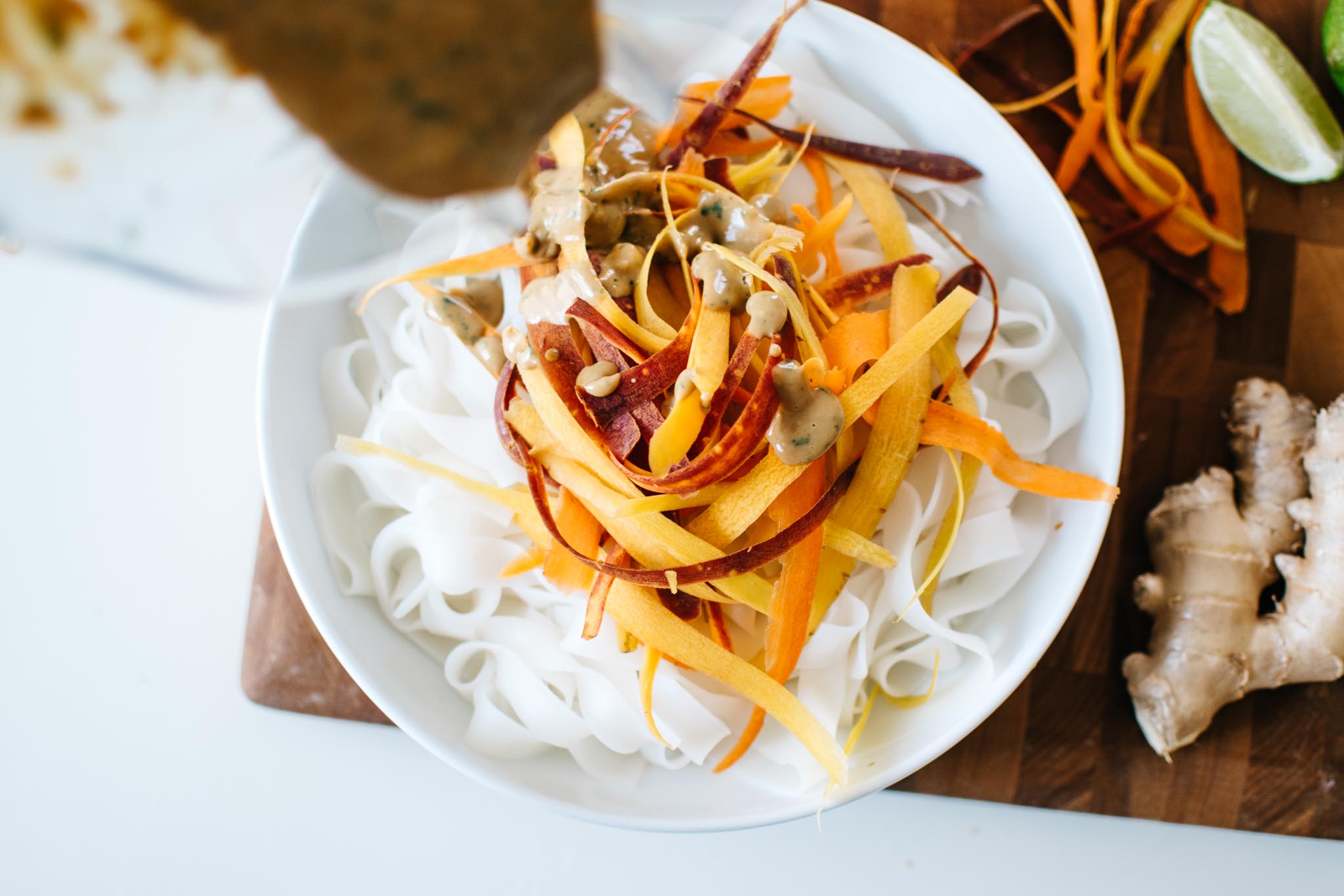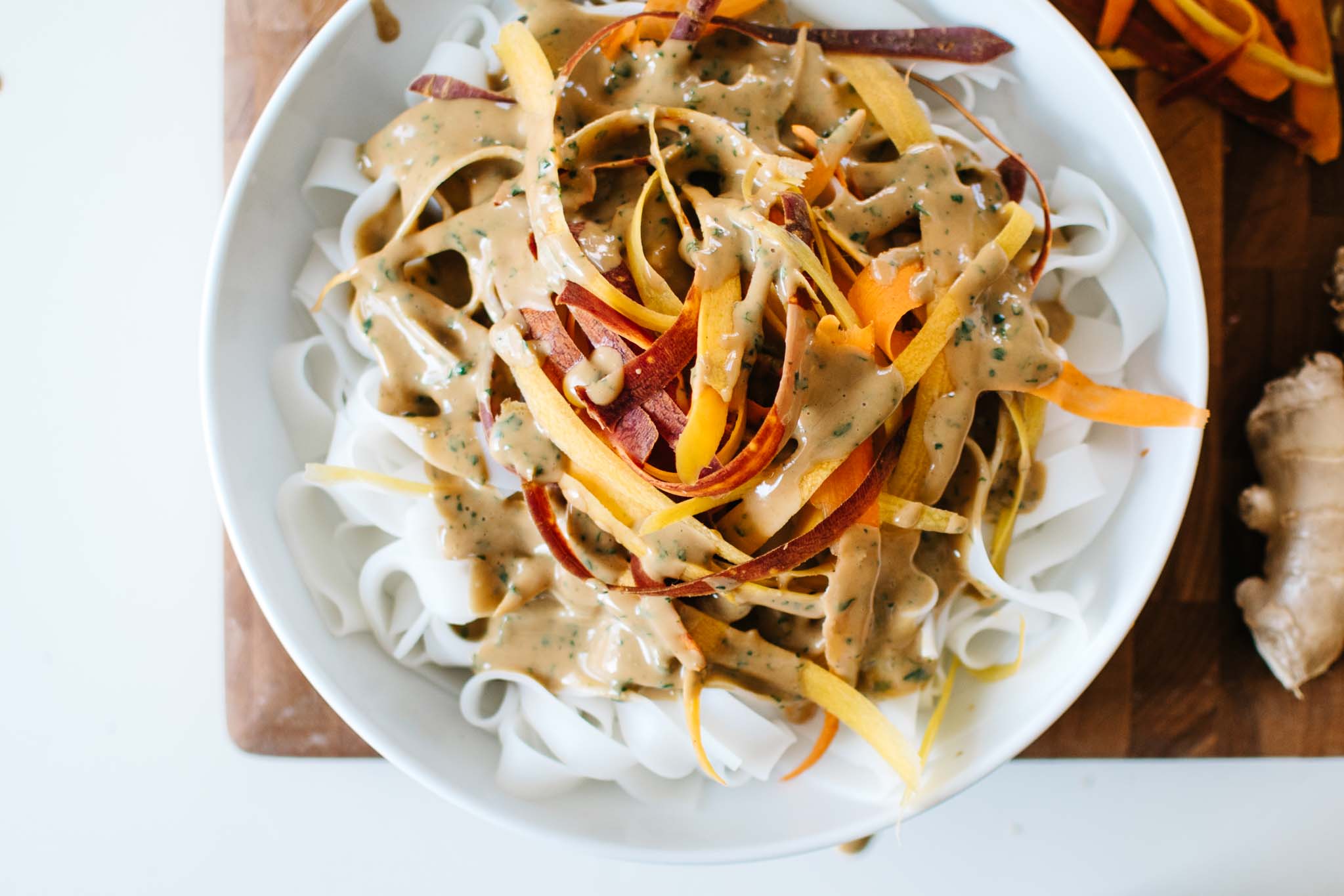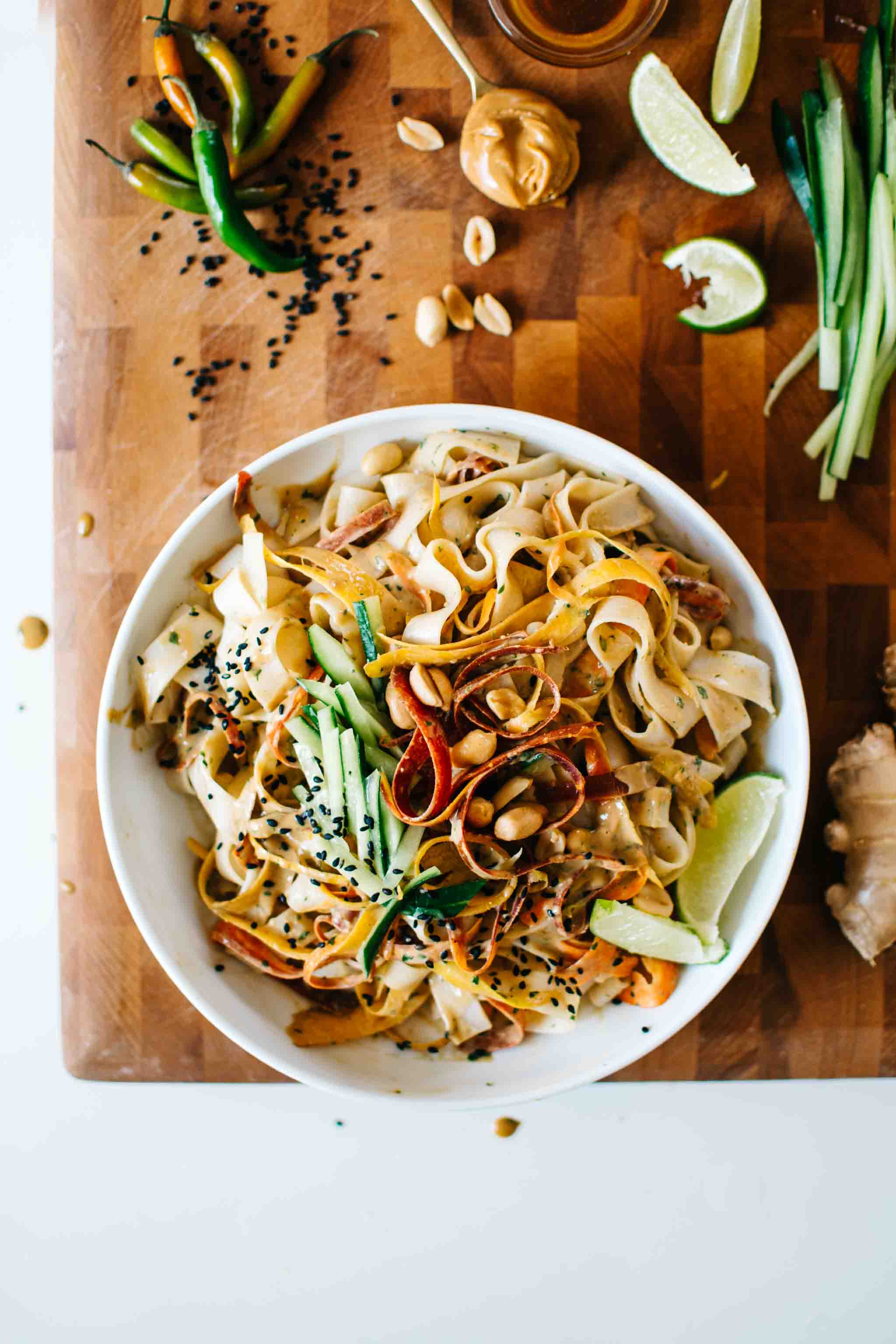 I chose to pair the rice noodles with shaved carrots, upping the veggie and fiber load in lieu of pure noodles. This helps to keep blood sugar balanced while the body processes the refined carbohydrates in rice flour. You know I can't stand obsessing over diet, but this is pure science—in the name of feeling better and having more energy. And that's something I can always get behind.
So this transition—more healthy fats, fiber, greens, and protein, less sugar and fruit—has been a happy one, particularly since I get to find creative ways to make my favorite dishes sustainable and energy-giving, rather than depleting. Feel free to add any veggies you like here; the crunchier the better. Cucumber adds a cooling, mellow flavor, and would pair well with any other veg you want to bring to the party. You could also add a protein of your choice (wild caught salmon or sesame tofu would be delish!).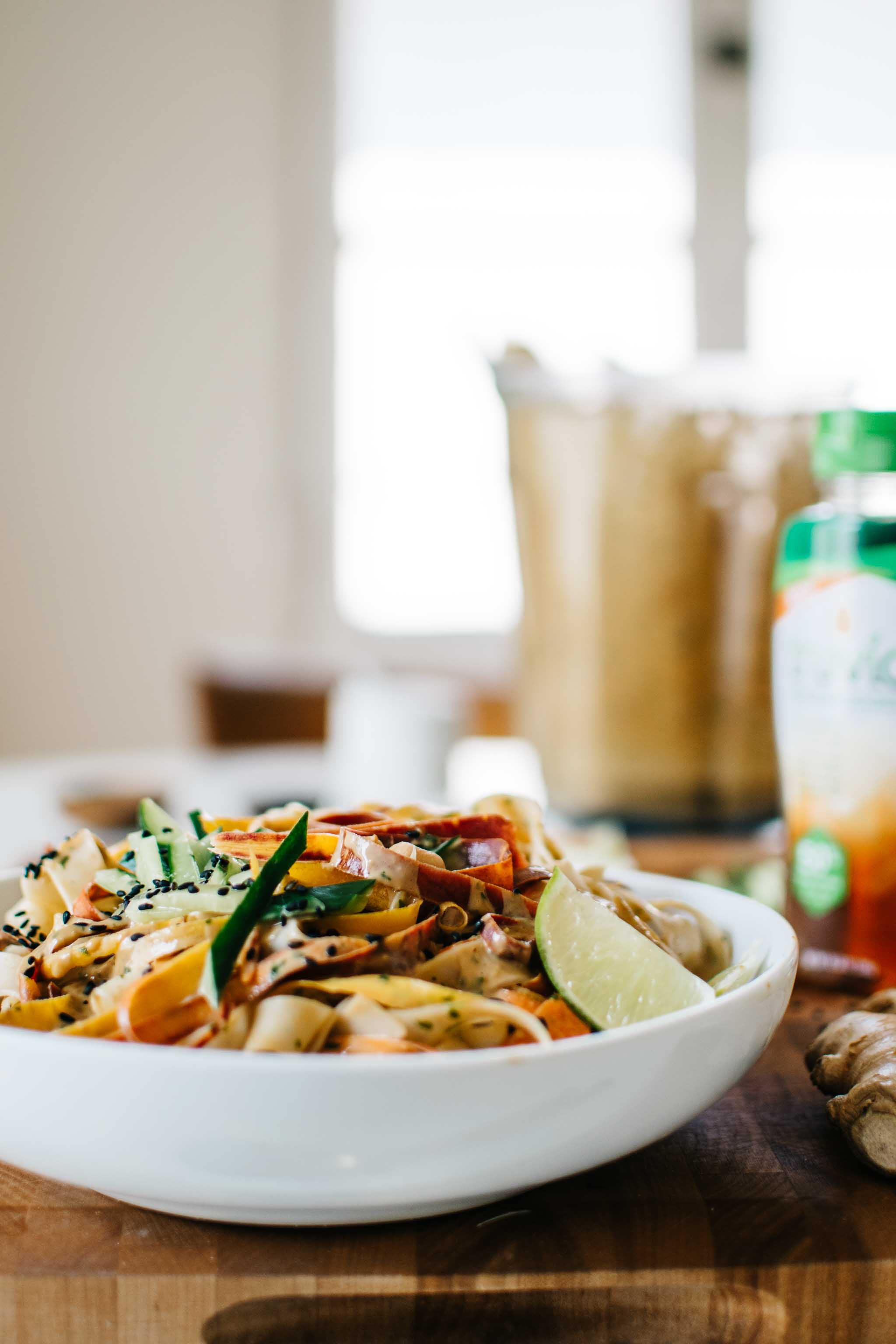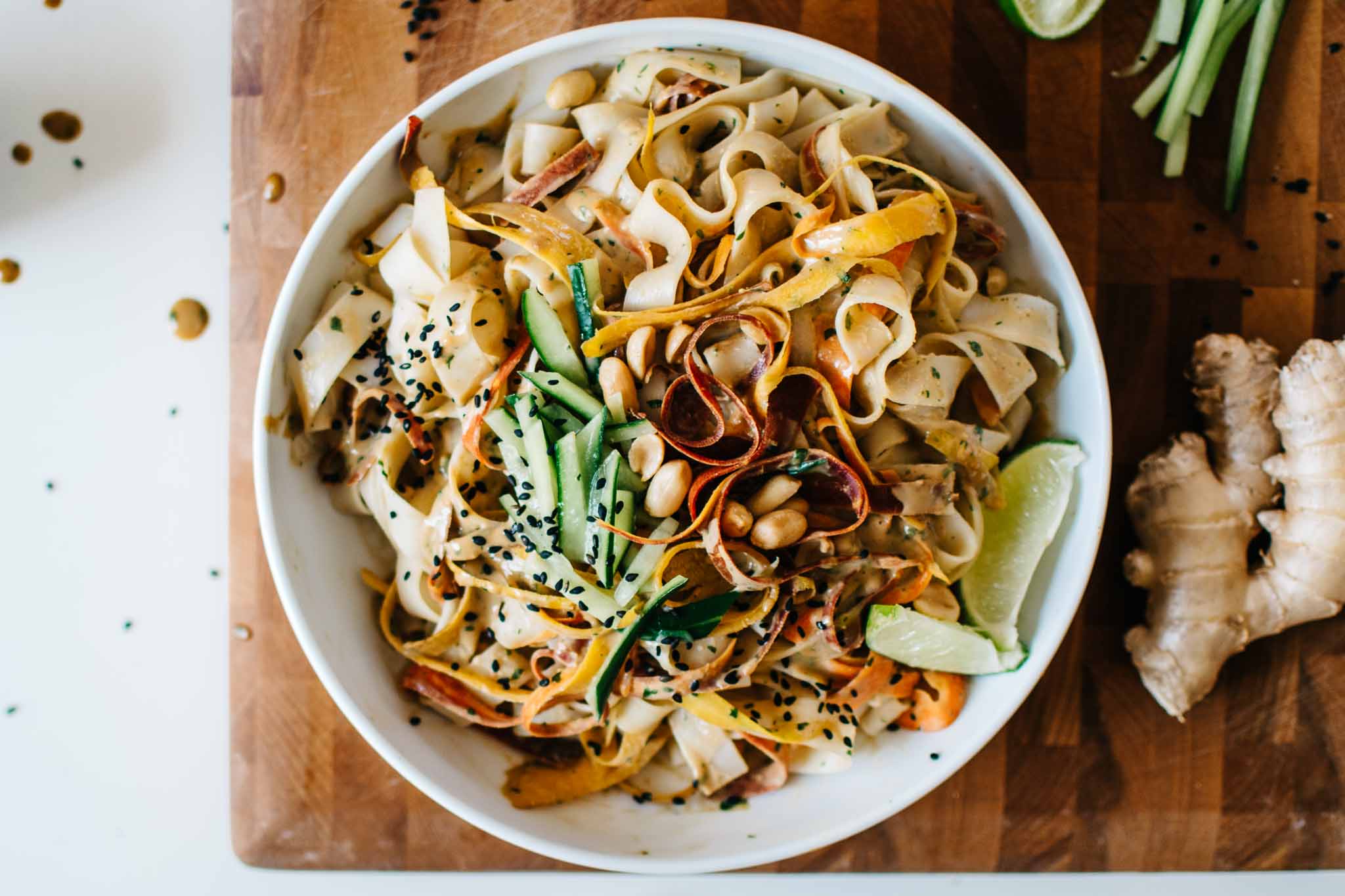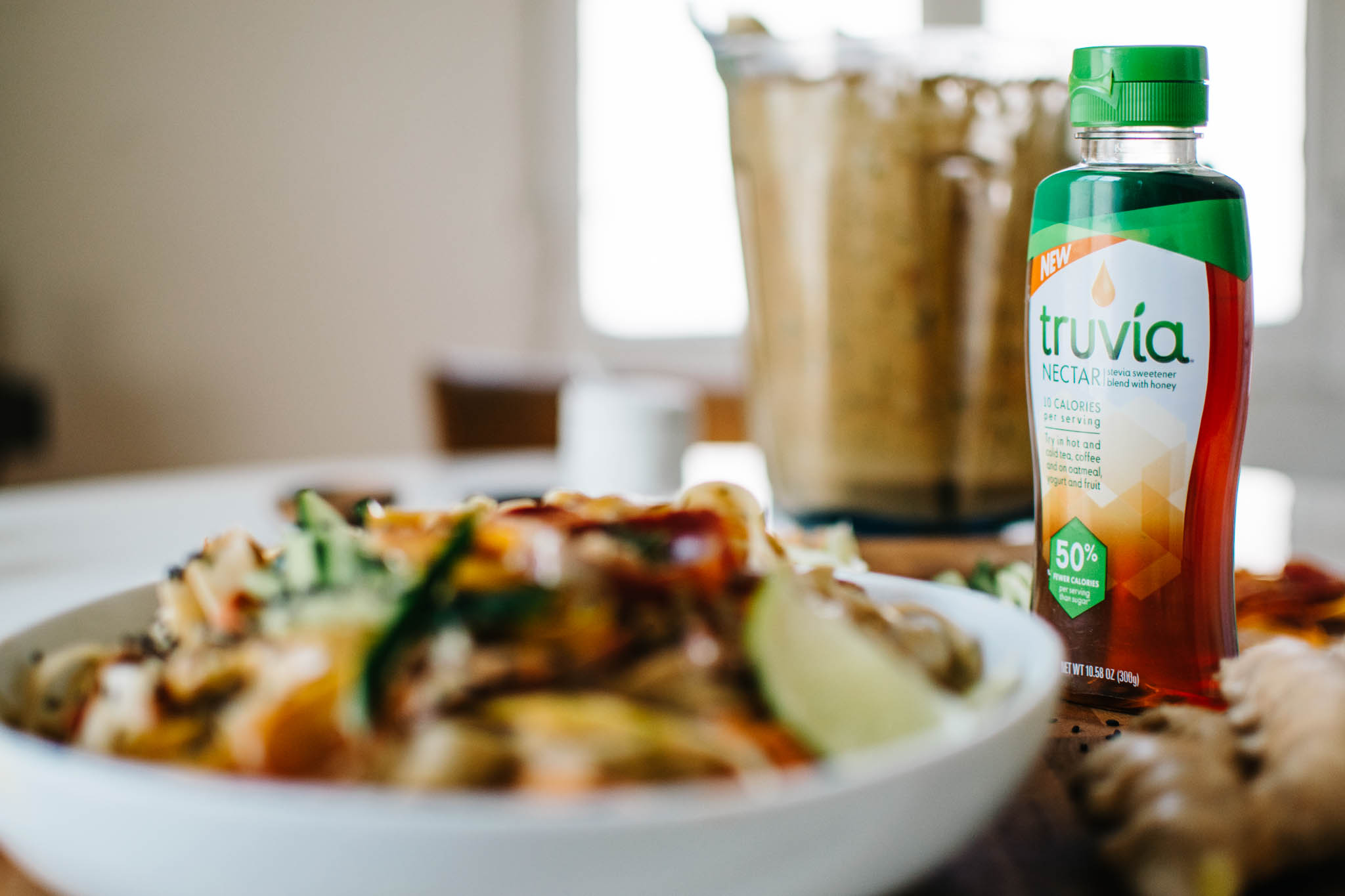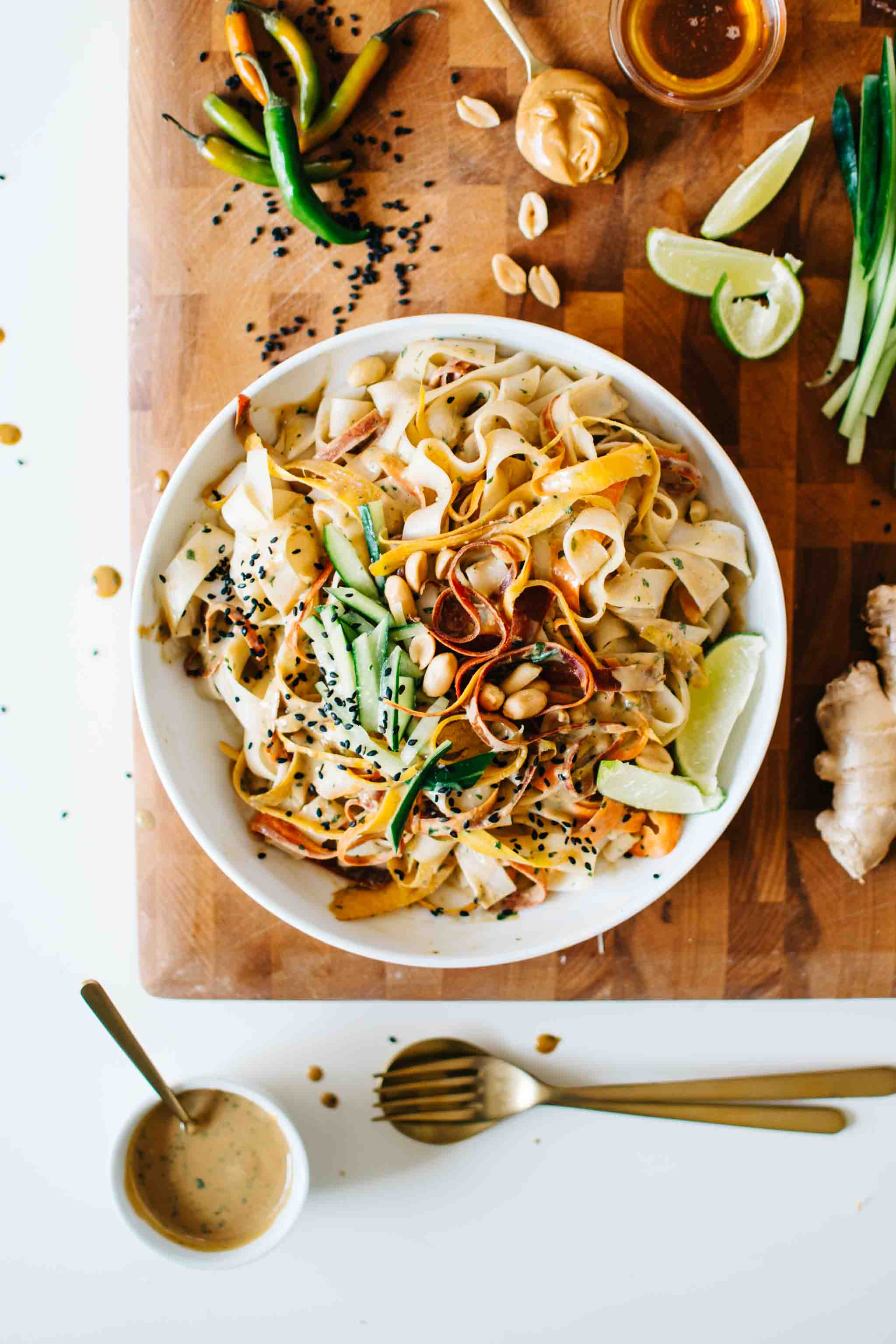 The best part? This dish is as easy as chopping a few veggies, cooking rice noodles, and turning on your blender. It's a fast and fulfilling weeknight meal that can be customized to please the whole family. And it's gluten-free.
Because easy feels so good right now—especially for all those transitions you're making to keep your heart and mind and body healthy.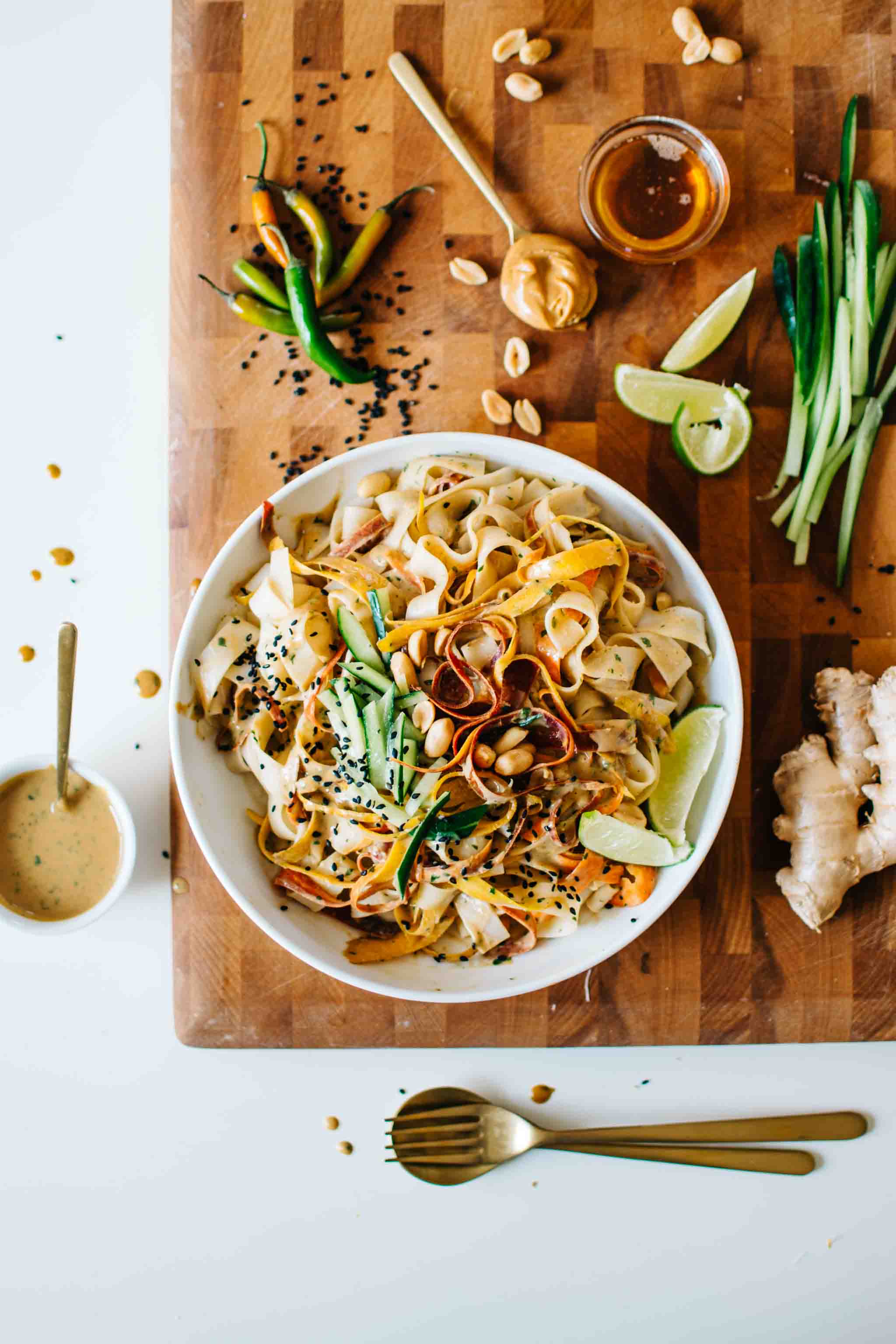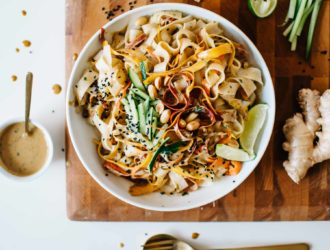 SESAME PEANUT RICE NOODLE SALAD.
A light but powerfully flavorful rice noodle salad with a punchy sesame peanut dressing.
Ingredients
2/3

cup

creamy salted peanut butter

1/4

cup

rice vinegar

1/4

cup

water

2

tablespoons

Truvía Nectar

2

tablespoons

tamari or soy sauce

1

tablespoon

lime juice

1/4

teaspoon

minced Thai chili pepper, jalapeño, or ground cayenne pepper, more to taste

1 1/2

teaspoons

toasted sesame oil

2

cloves

garlic

1

tablespoon

finely chopped ginger root

3/4

cup

fresh cilantro leaves, loosely packed

8

oz.

rice noodles, any thickness (I used rad na, or fettuccine-shaped)

2

cups

shaved carrots (I used a carrot peeler)

1/2

cup

cucumber matchsticks

toasted sesame seeds, to garnish

roasted salted peanuts, to garnish

lime wedges, to garnish
Instructions
Blend sauce ingredients minus cilantro (peanut butter through ginger root) in a blender or food processor until completely smooth. Add cilantro leaves and pulse until leaves are finely chopped. Pour into a sealable jar and set aside.

Cook rice noodles according to instructions on package, drain and rinse in cold water. Place noodles in a large serving bowl and toss with a few drops of toasted sesame oil to keep them from sticking to each other.

Add shaved carrots to noodles and pour about 3/4 cup of sesame peanut sauce over the top. Toss to combine. Garnish with cucumber, sesame seeds, peanuts, and fresh lime. Enjoy immediately or keep in fridge for up to two days.