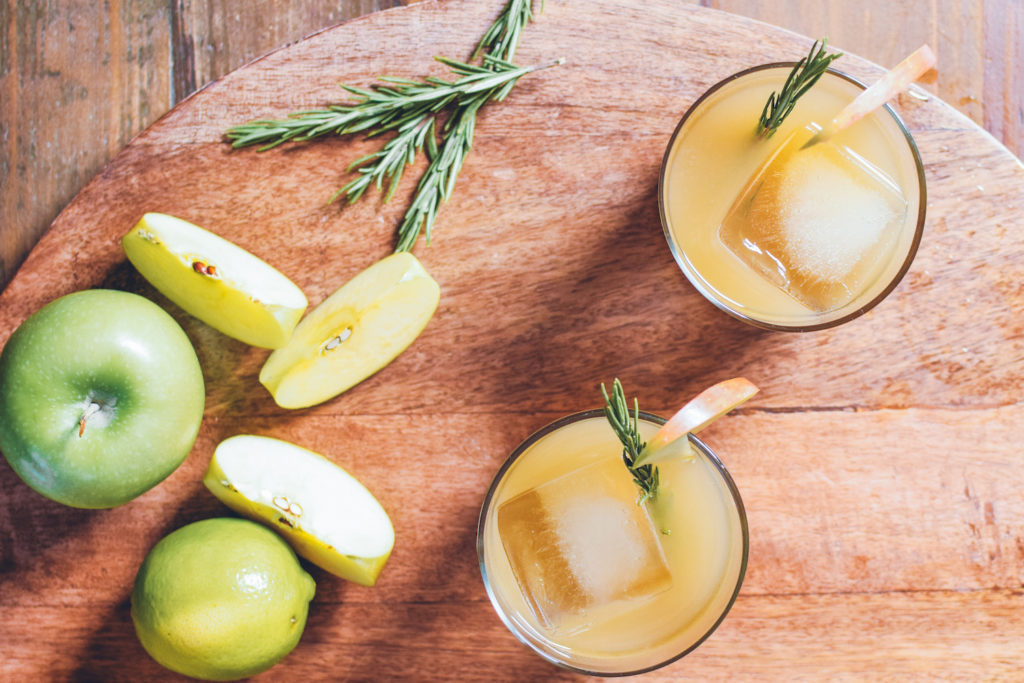 Jump to Recipe
This summer I got a call from my friend Max (a crazy talented producer and videographer) to spend some time working on a video project. It was fast in and fast out—six videos shot in maybe just one day. Ten recipes total. Yowza. Video is new to me, so I went in super excited to learn and ready to work hard. The team taught me an incredible amount, and ate SO MUCH of the food that I made (apple crumble! sauerkraut! strawberry margaritas! pickles!). Over the next weeks, I'll be sharing some of those recipes here on the blog (with video components over at HGTV Gardens!). First up: Let's talk mezcal. And apple cider. And rosemary.
Truth: I had no idea how much my feet could hurt after a 16-hour day on set, but I do know how delicious these cocktails tasted when it was all over. Seeing as this is the first cocktail ever on K&C, you might have gathered I'm not a big drinker. But when I do drink, my liquors of choice are tequila and mezcal.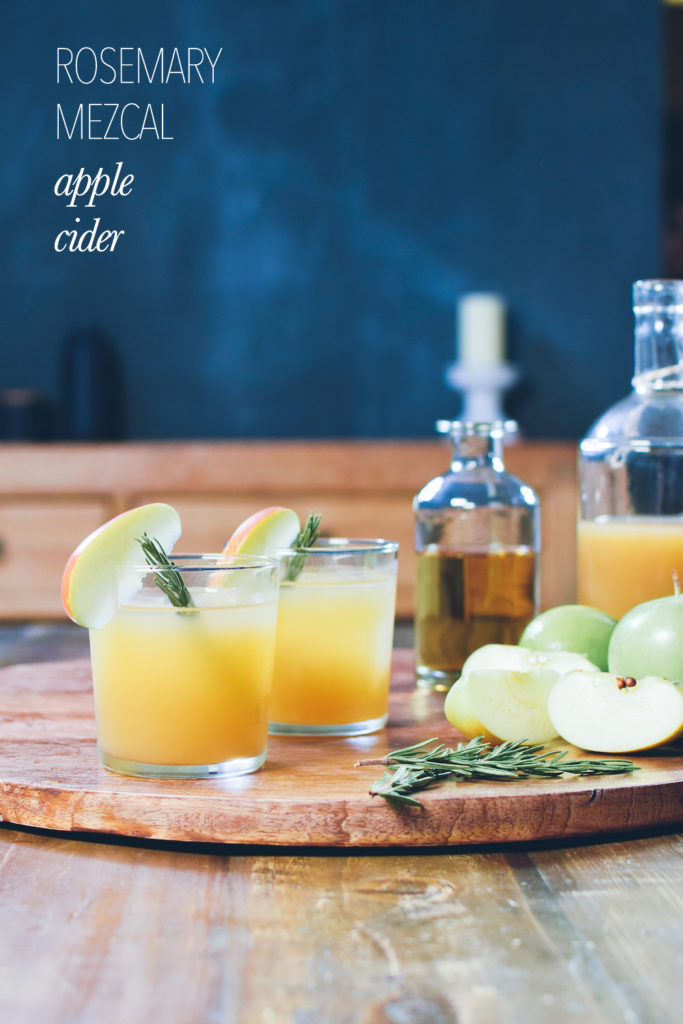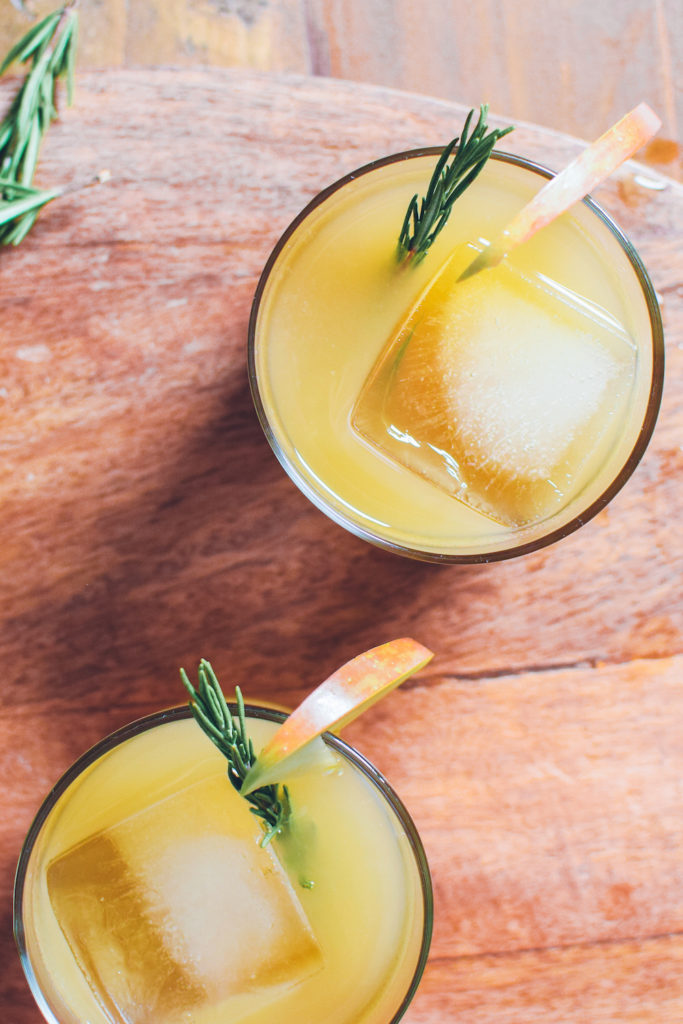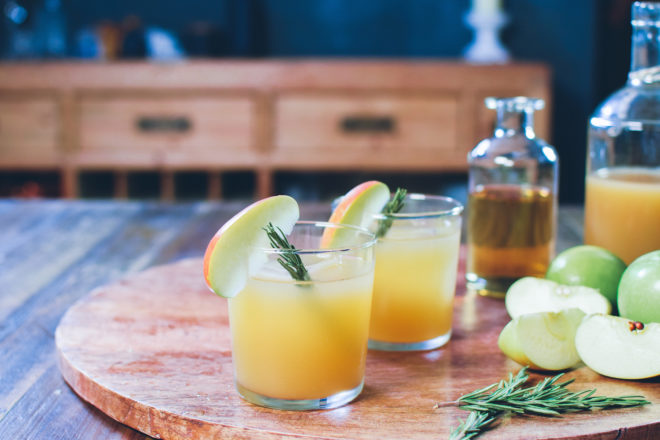 So when we started dreaming up recipes to celebrate the arrival of apples this season, the smoky aroma of mezcal started to awaken in me a cocktail excitement I didn't know I had. These babies are rootsy, complex with the touches of rosemary, and tart with lime juice.
They're a cinch to make, and they go down absurdly easily. Too easily. Maybe make sure you don't have to drive anywhere after you make them.
And of course—click below to watch the video we made for three fun ways to use apples this fall. Read on for the recipe.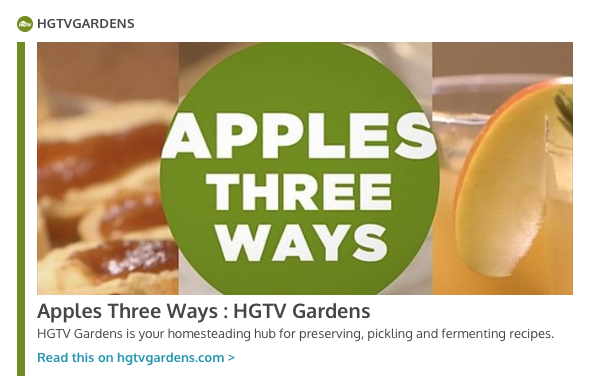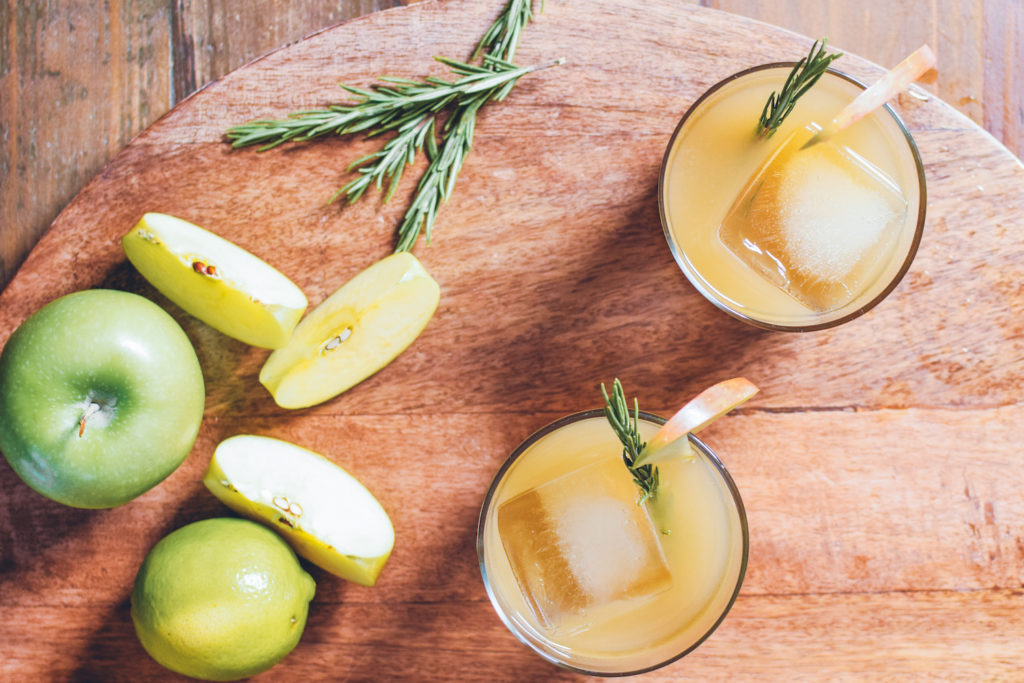 Huge thanks to Max Osswald, Rachel Smith, and the National Picture Show crew for making this shoot so fun, and to HGTV for featuring K&C's recipes!
ROSEMARY MEZCAL APPLE CIDER.
Ingredients
8

ounces

mezcal

4

ounces

fresh lime juice

1

tablespoon

agave nectar

2

cups

unfiltered apple cider

4

fresh rosemary sprigs

ice to shake

and ice to serve

pinches

few sea salt

slices

apple

to garnish
Instructions
Pour mezcal, lime juice, agave, apple cider, and a few pinches of sea salt into cocktail shaker. Stir to incorporate agave.

Pinch off a few rosemary leaves and muddle into liquid for just a few seconds, crushing against base of cocktail shaker to release flavor.

Add ice, cap cocktail shaker, and shake. Pour through strainer into glasses with large ice cube and garnish with rosemary sprigs and apple slices.