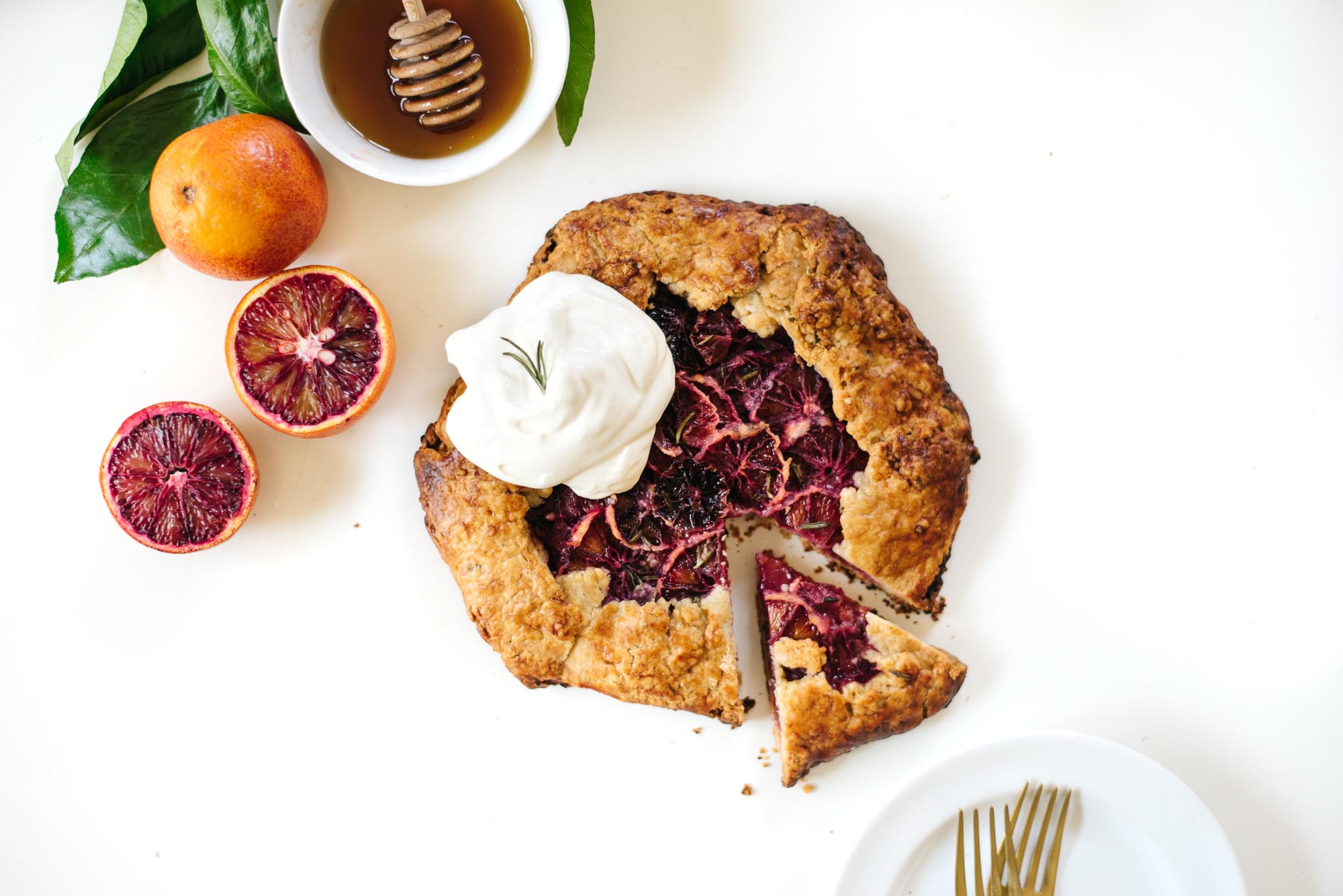 Jump to Recipe
This post was created in partnership with Truvía. All opinions are my own, including my love of their sweet Truvía Nectar!
Winter in Los Angeles conjures icy blue sky ringing pure golden sunshine; roller blading beach dudes careening down Venice Beach in the same tank tops they wore this summer; palm trees; sunglasses; avocado toast; fresh, juicy citrus. In almost every month, California proffers the impossible dream, the promise of never-ending warmth, the tease of light when the rest of the world is dark. In this way, the land is inherently hopeful, brimming, always full, ever nurturing. Except when it's burning.
For the past two weeks, here in California, the land has burned. On December 5th, the Thomas Fire broke out in Ventura County, scorching hundreds of thousands of acres. By its second day burning, two other fires had erupted in the foothills just east of me, here in LA. I was nervous. I'd been in Portland during those wildfires in September, and up in San Francisco during the Napa and Sonoma fires a month later. This time, I figured, I'd better pack a bag. At midnight on December 5th, I gathered my passport, my camera, some photo prints of my mother that I cherish. I filled a water bottle. I placed my smoke mask on top of my backpack, and I put all of this by the front door. If I needed to go in a moment's notice, I'd be able to.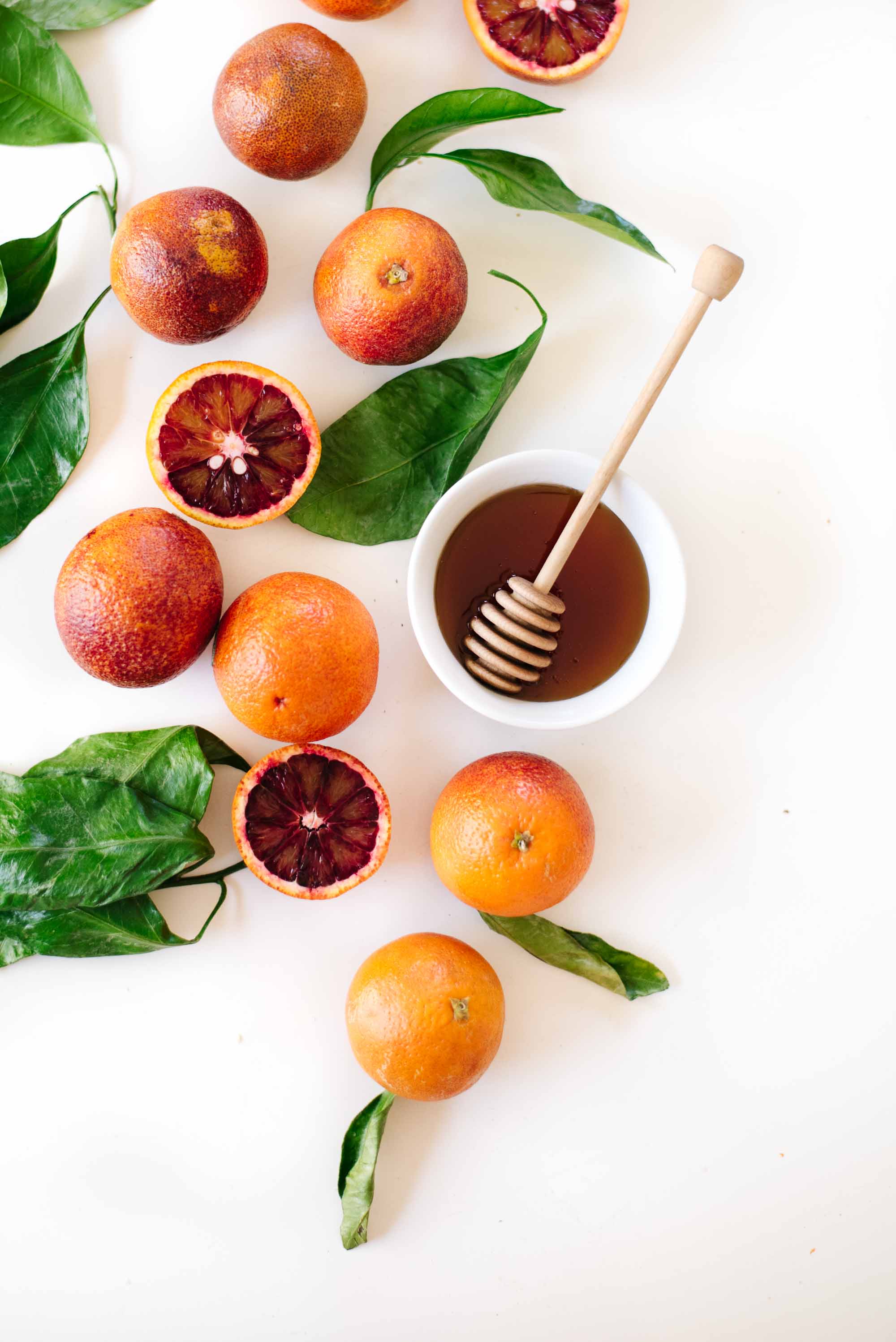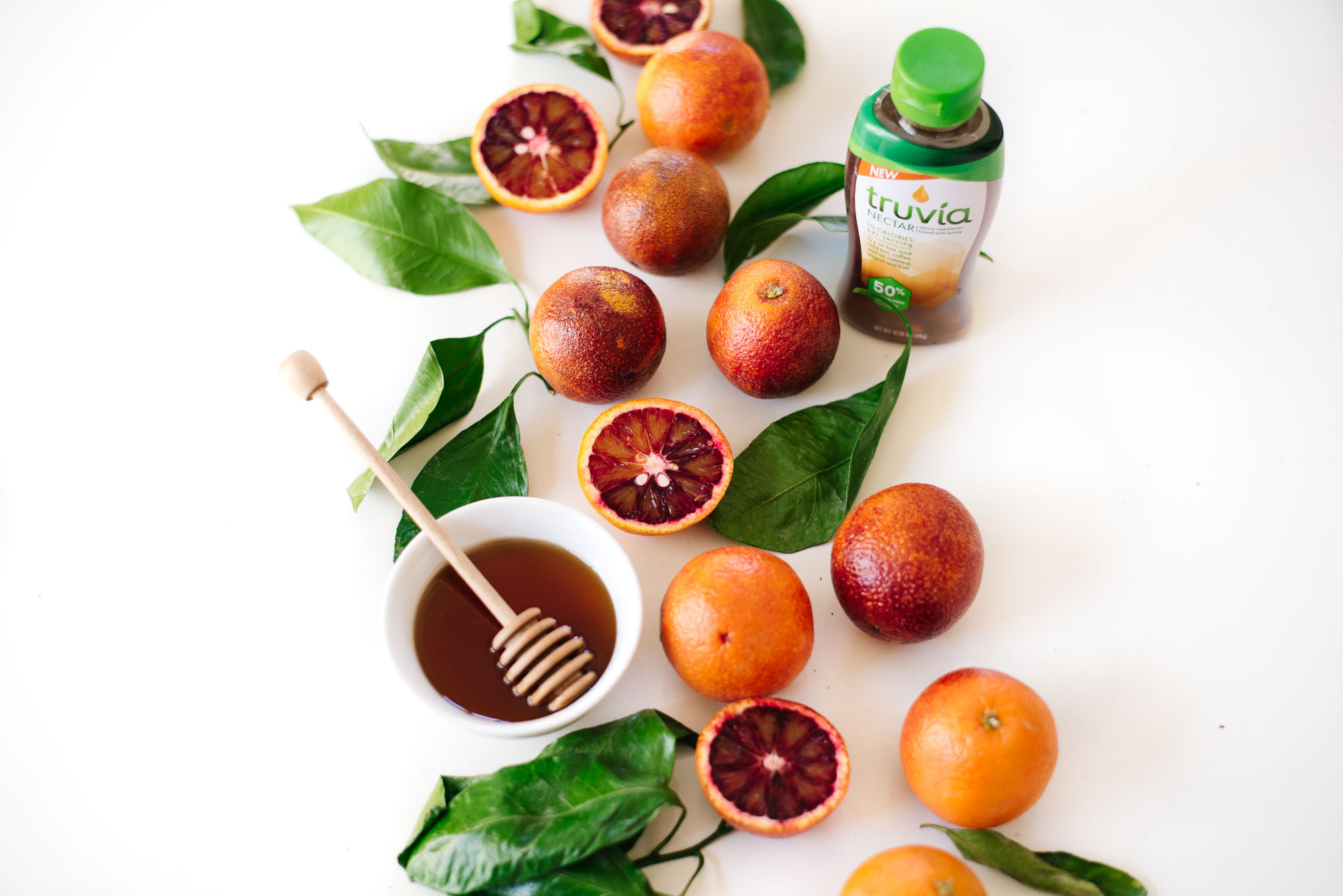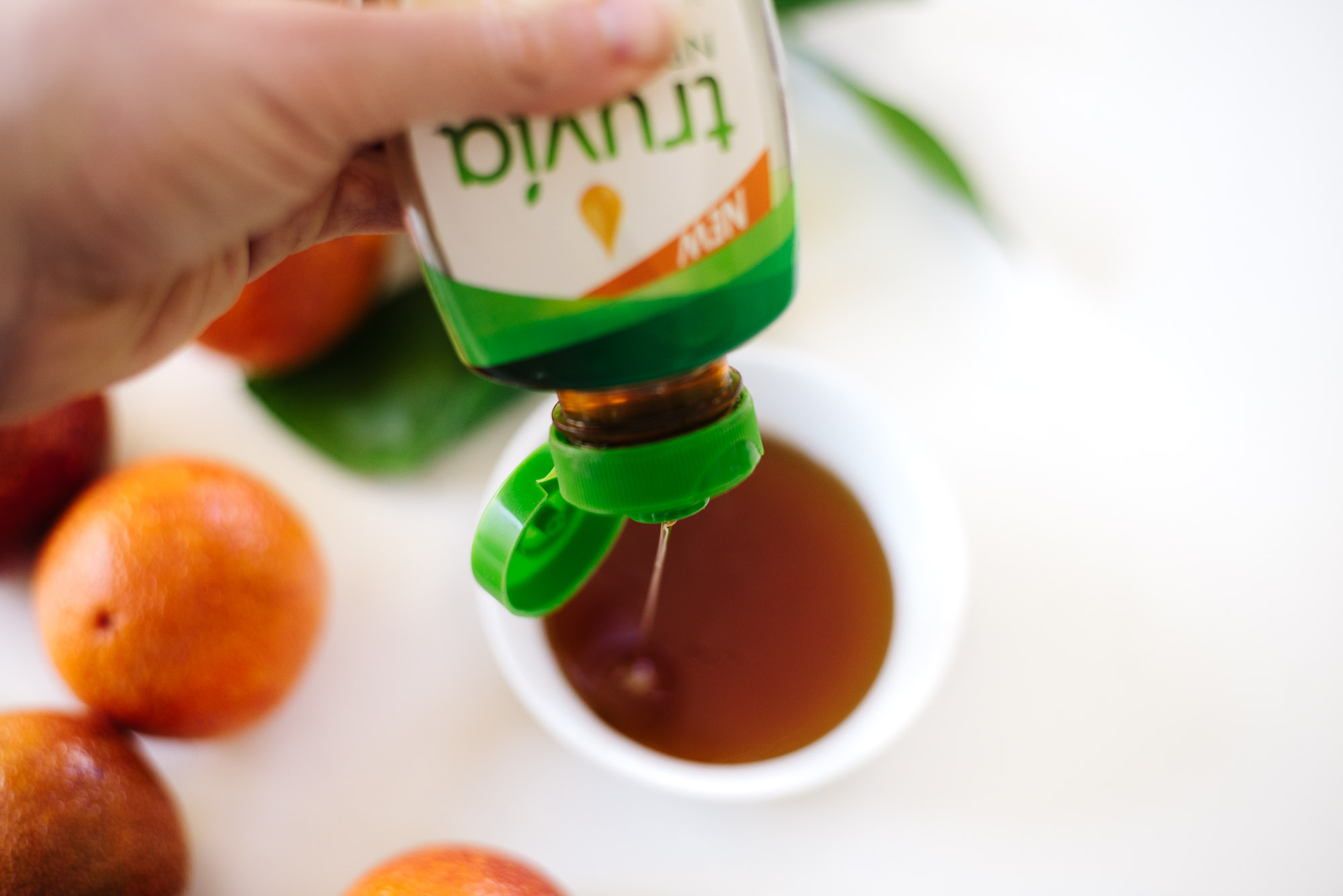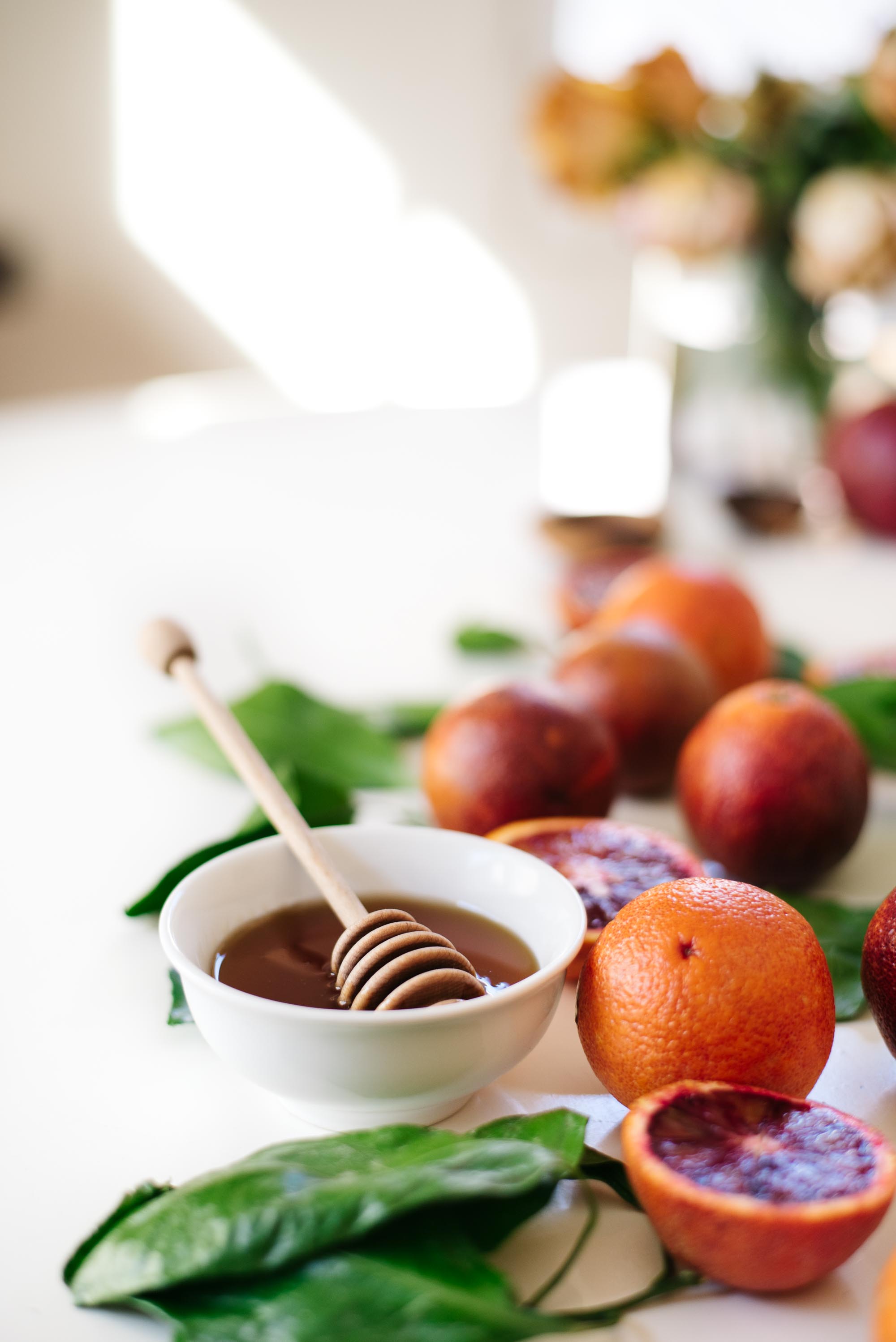 The next morning, the Skirball Fire had ignited about 10 miles from my front door. Now there were fires burning north, east, and west of me. And these would be followed shortly by the Lilac Fire, in San Diego. Over the next twenty-four hours, my anxiety rose steadily. I started to have allergies, the kind I only ever had growing up on Maui (where regular sugar cane burning sent a plethora of particulates and toxins into the air). I wondered if, despite the blue overhead, I should leave.
California teaches me constantly, the way any place will mold and move you if you let it. I was born here, and a part of me thinks this land made some imprint on my baby psyche, such that returning to the state later in life (we left when I was two), I felt a resonant remembrance. The land felt good, like putting on a dress you know is becoming on you. The land burning, the land in its most extreme state, none of that felt good. Friends north and east were evacuating, losing their homes, figuring out what to do with their children as schools closed.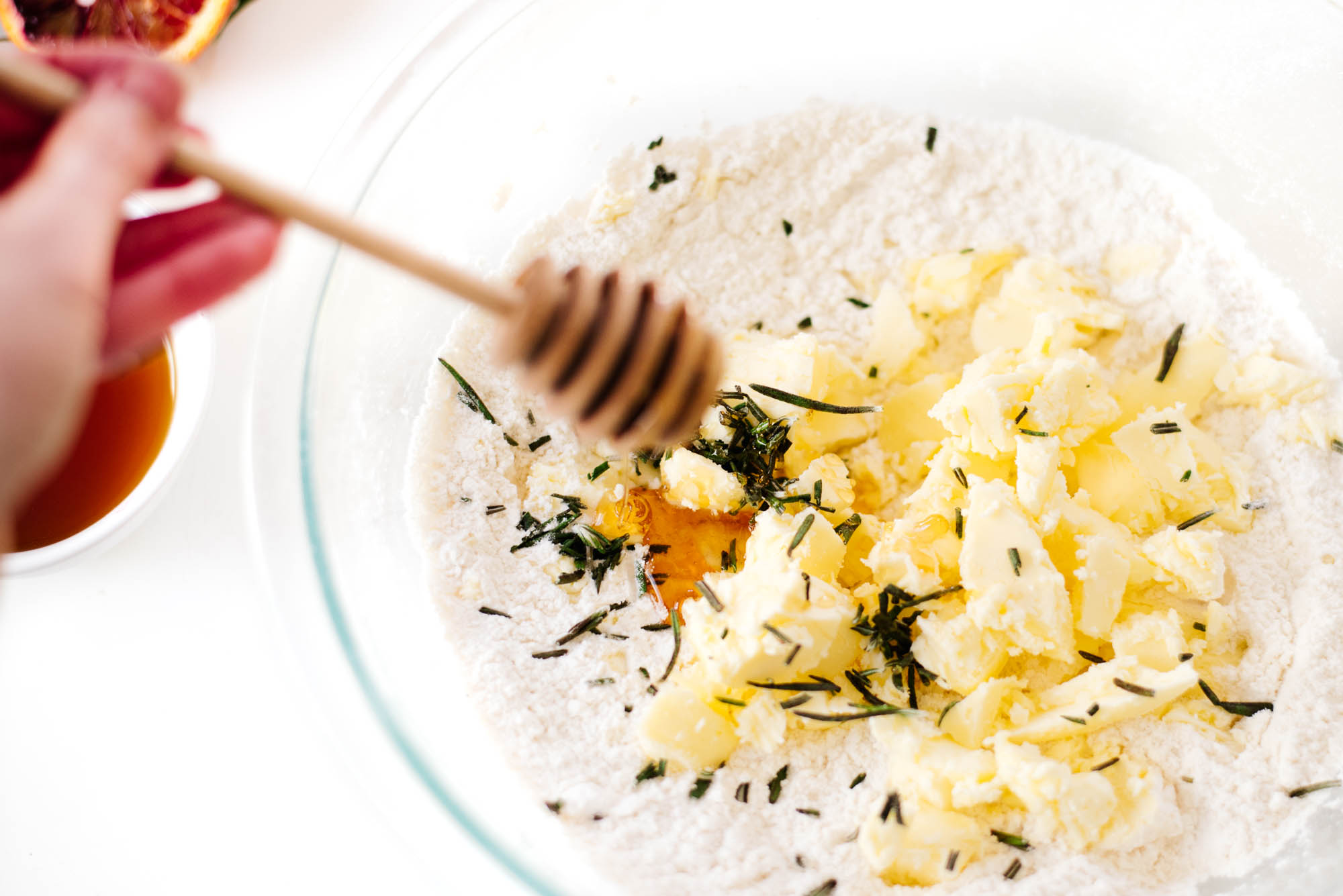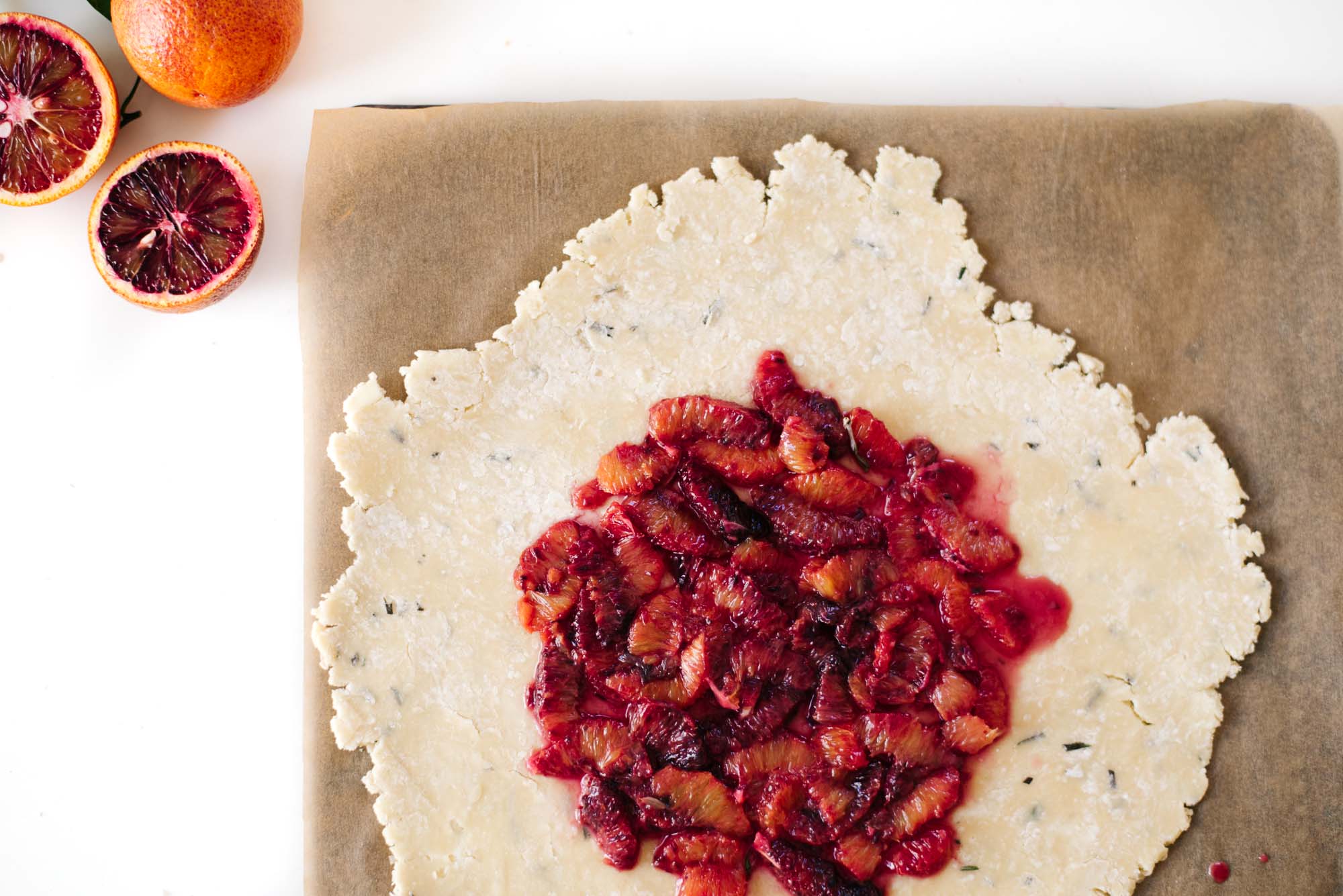 And everyone was talking about this passage from an essay in Joan Didion's Slouching Towards Bethlehem, about the Santa Ana winds:
It is hard for people who have not lived in Los Angeles to realize how radically the Santa Ana figures in the local imagination. The city burning is Los Angeles's deepest image of itself; Nathanael West perceived that, in The Day of the Locust; and at the time of the 1965 Watts riots what struck the imagination most indelibly were the fires. For days one could drive the Harbor Freeway and see the city on fire, just as we had always known it would be in the end. Los Angeles weather is the weather of catastrophe, of apocalypse, and, just as the reliably long and bitter winters of New England determine the way life is lived there, so the violence and the unpredictability of the Santa Ana affect the entire quality of life in Los Angeles, accentuate its impermanence, its unreliability. The wind shows us how close to the edge we are.
Didion cut right to the core: Living close to a land that is so vulnerable, so changeable, brings you right up to the edge. Not just the edge of life as you know it, but to life on a moment-to-moment basis. Would I need to grab my backpack and my cameras and those photos of my mother and flee? Would I wake up to yet another fire? Would the wind decide to cooperate with the firefighters? There is no answer.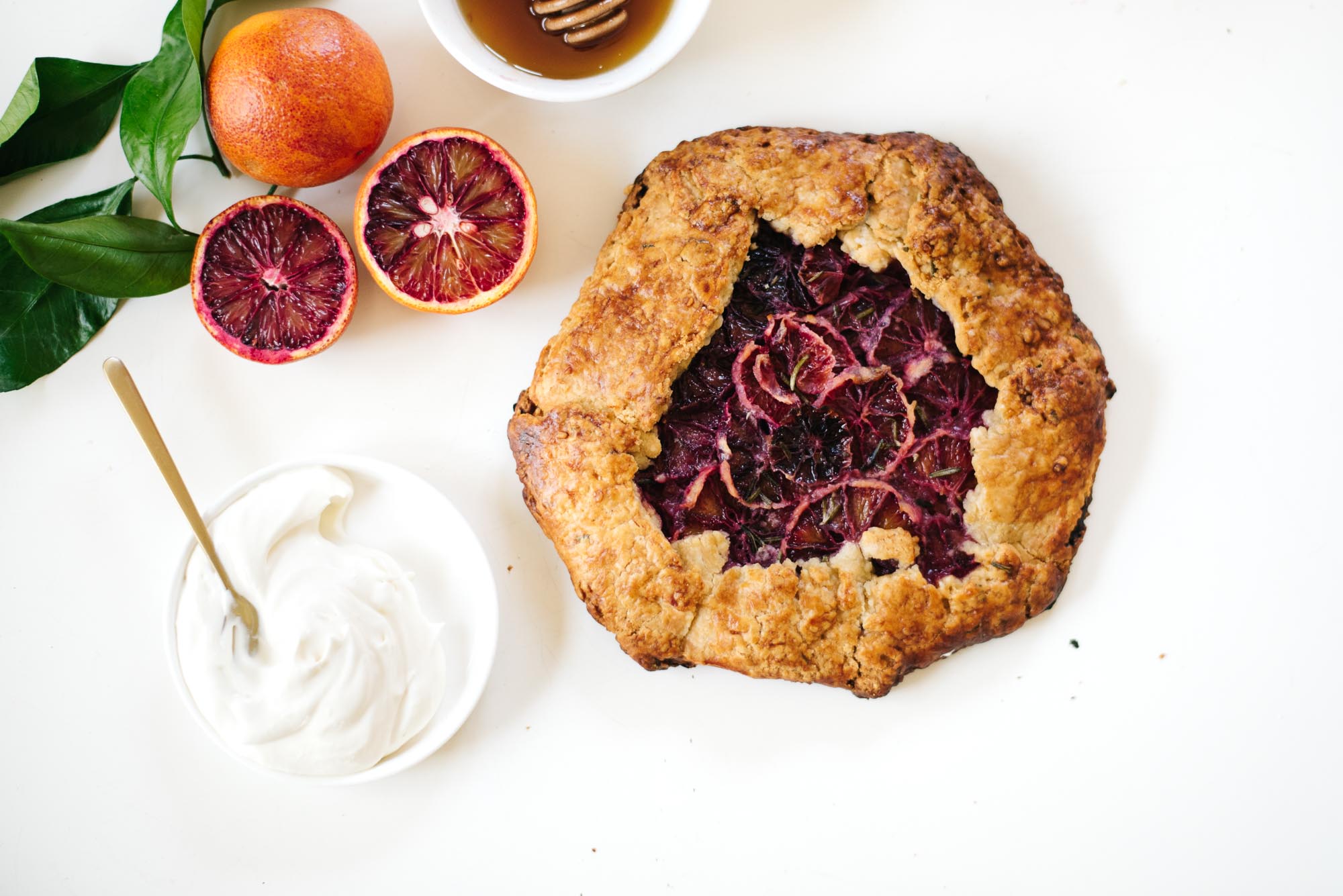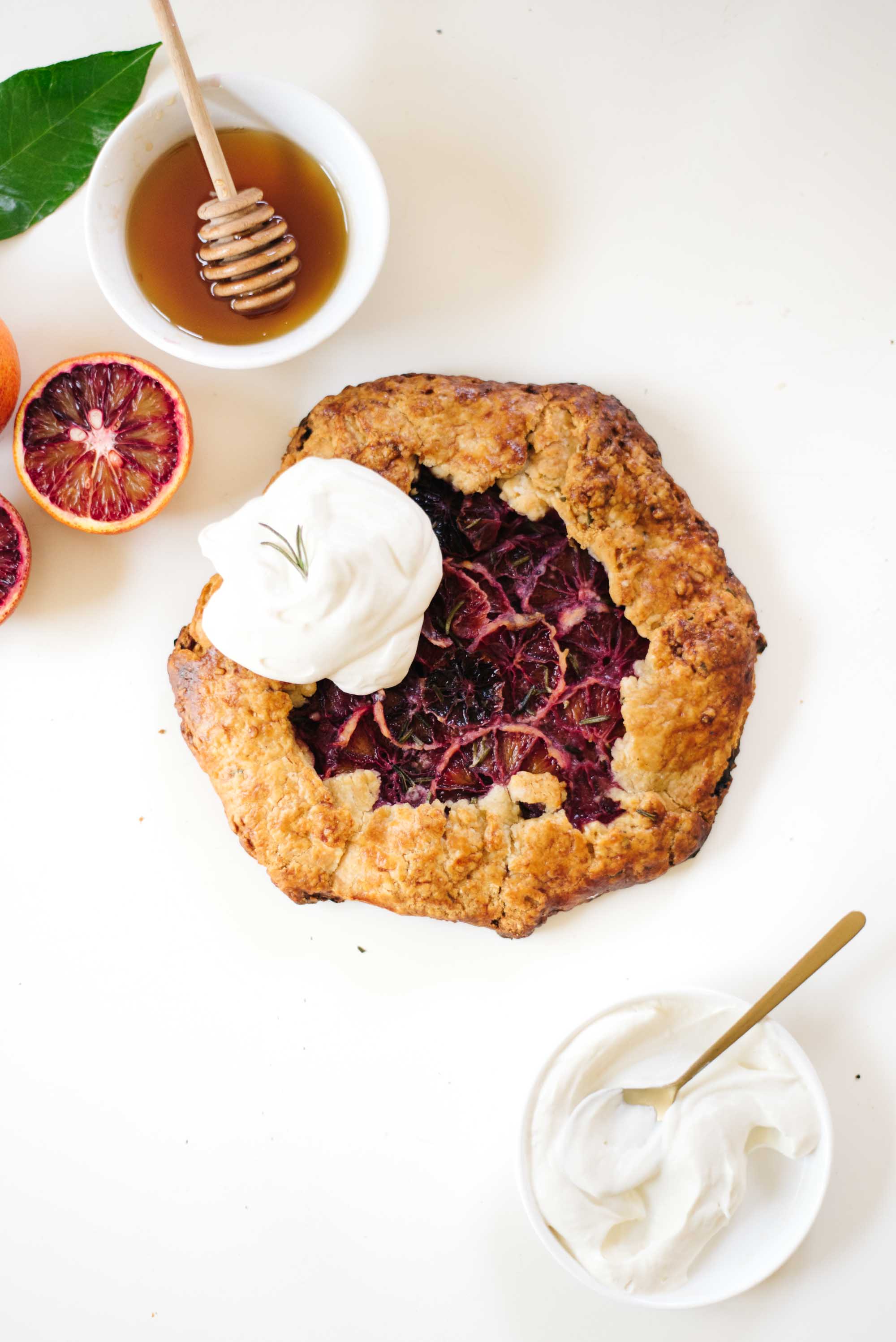 So I did what I could to keep my anxiety at bay, and, for twenty-four hours, I did leave. I left by choice, not by evacuation order, and it was a privilege to be able to go. Out in the desert with my friend Suzanne, my allergies disappeared. The landscape grew uncomplicated. In the desert, there is nothing left to burn. I took deep breaths.
When I returned, the fire closest to me had been contained. Others still raged. As anxiety flared up and abated, I baked. I made cookies for the firefighters closest to me. I planned cakes to make for new mothers. And I gathered up the sweetest, juiciest, most beautiful citrus of the season: these fire sunset-colored blood oranges.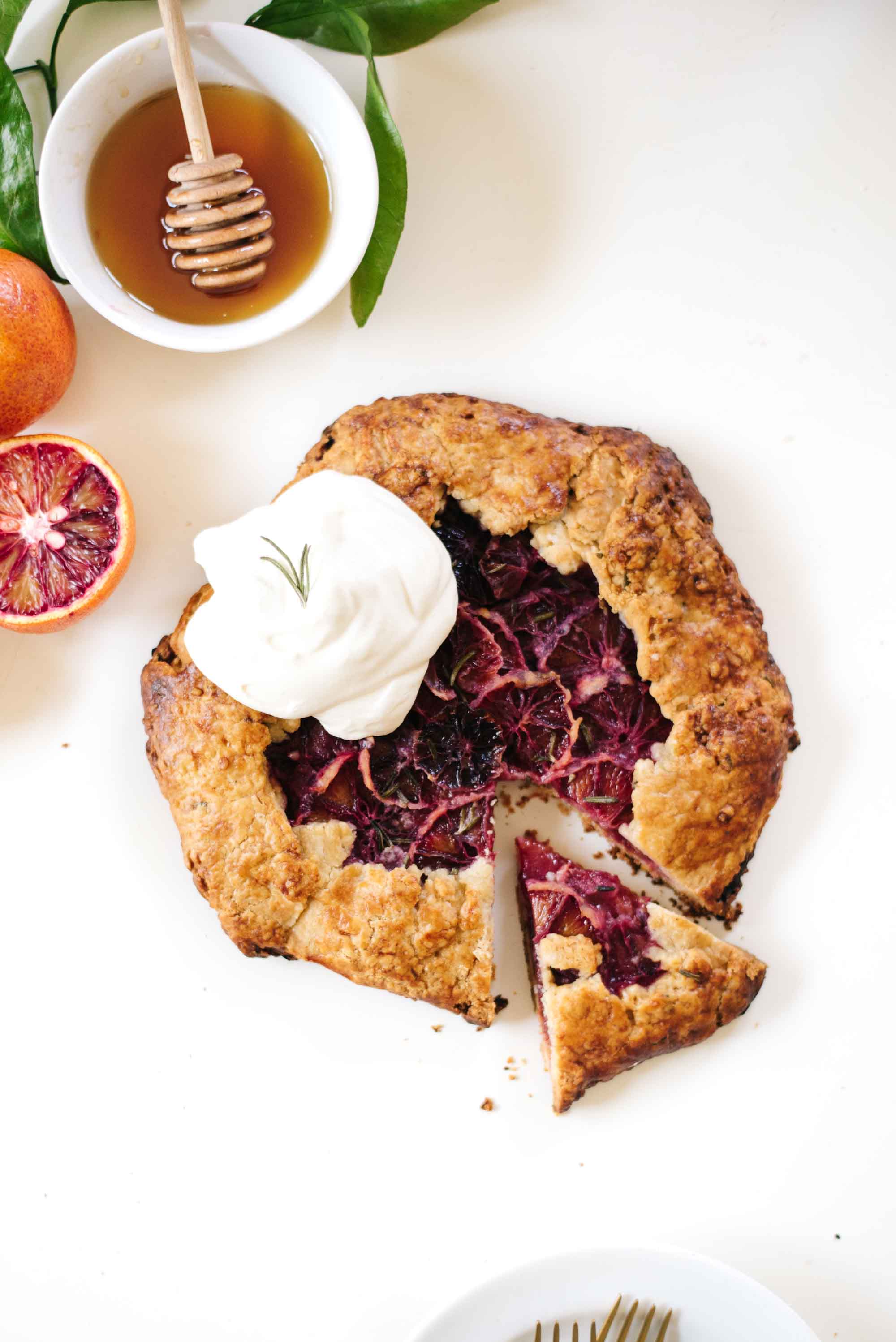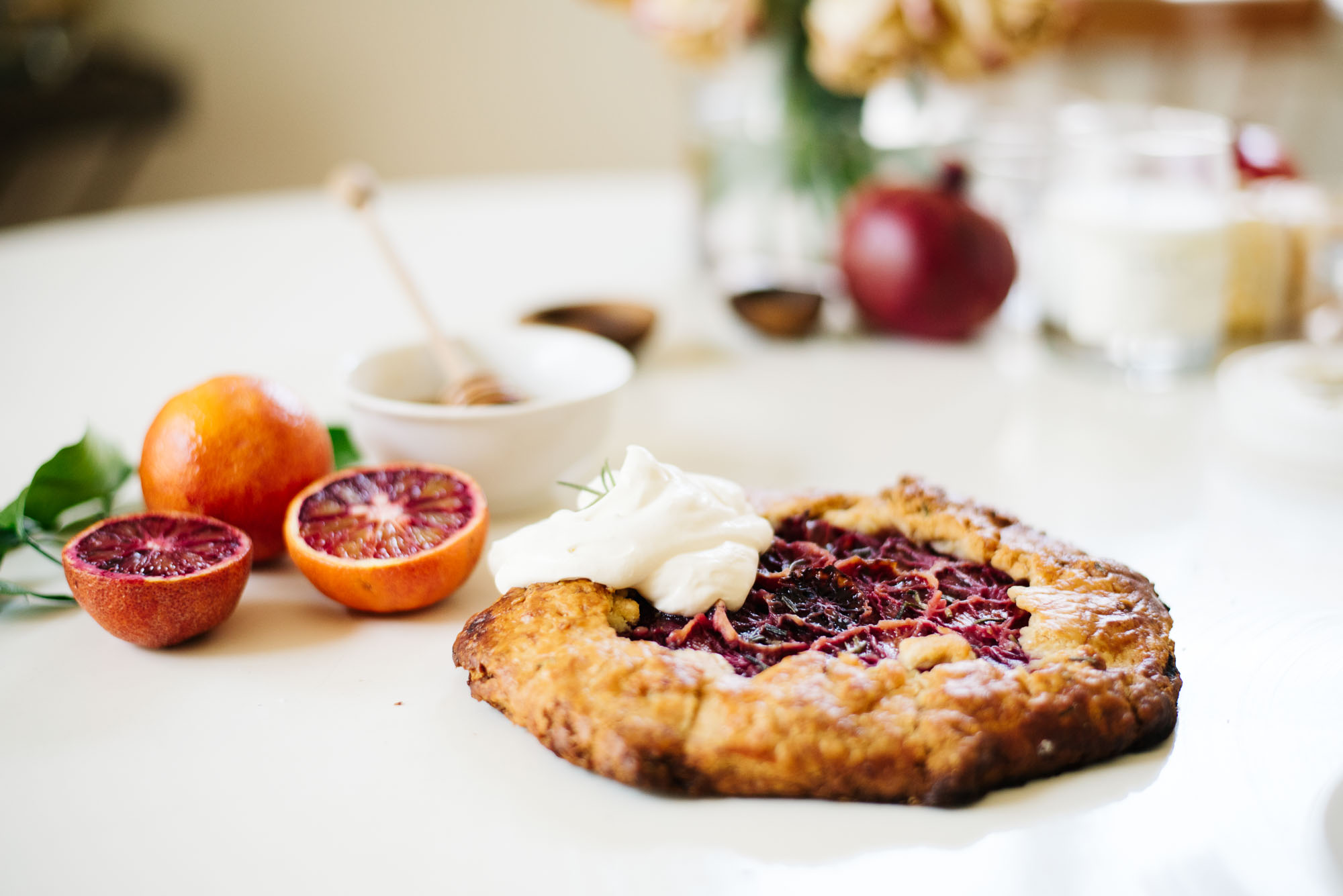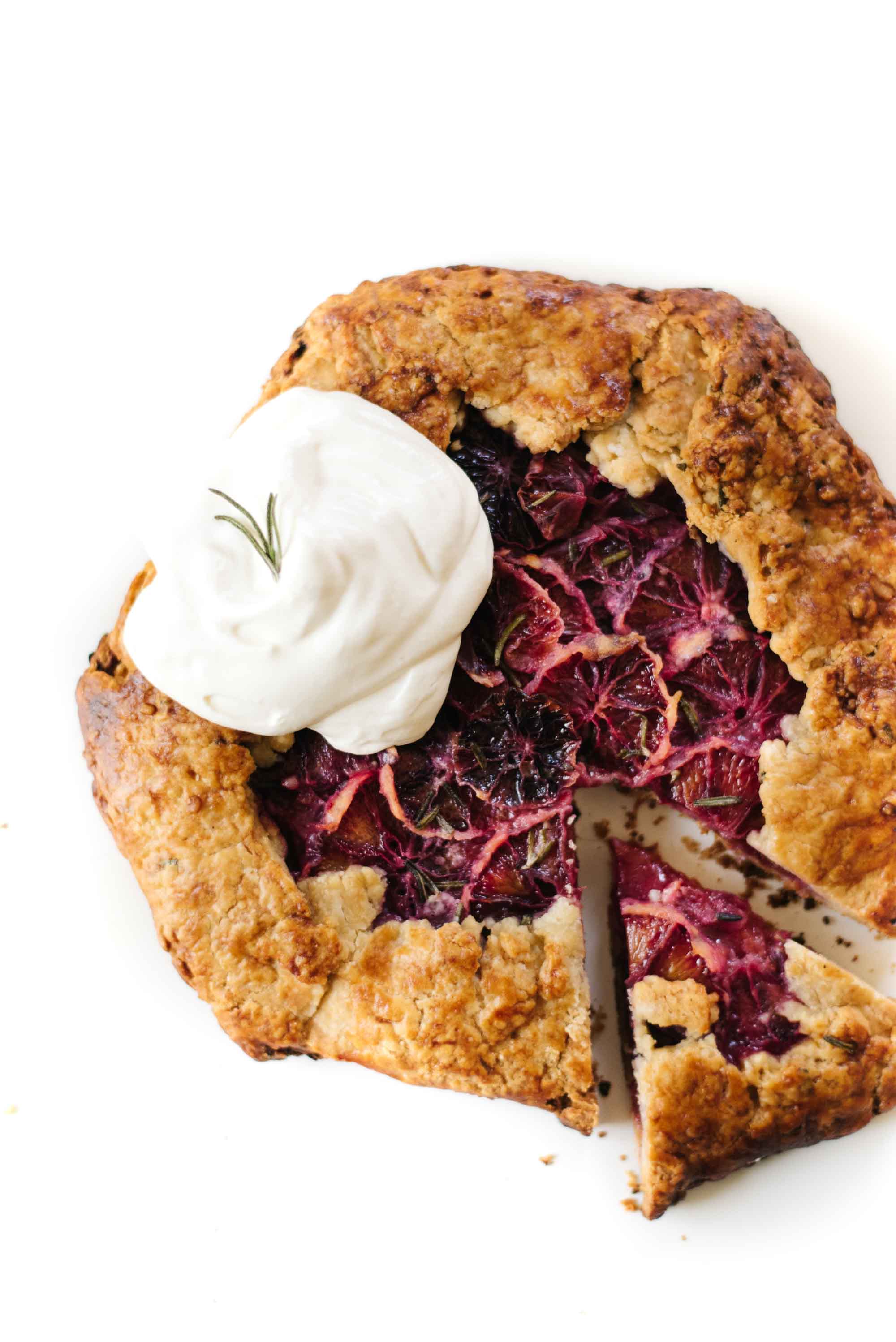 With all the sugar circulating around the holidays, I'm turning to baked goods that let me cut down on sucrose anywhere I can. Truvía Nectar—a blend including honey, stevia leaf extract, and water with half the calories of honey—is the ideal holiday baking companion. Truvía Nectar uses the power of the stevia leaf—a plant that tastes two hundred times sweeter than sugar—to elevate sweetness without increasing calories. This new sweetener, a blend of honey and stevia leaf extract, provides the lush taste of honey with a reduced-calorie footprint.
This celebratory winter fruit galette uses no additional sweetener besides Truvía Nectar and the sweetness of the fruit itself. Even better: With Nectar you get all the sweetness of honey with half the calories per serving. The fruit here is sliced into rounds for the top and cut into segments (supremed! Instructions below, don't worry) for the base. The segments are drained and mixed with a touch of Nectar, sea salt, and cornstarch, so that the abundant juices will thicken as they heat. Rosemary is chopped into the pastry dough and sprinkled on top of the nectared fruit. This galette is as fragrant as it is beautiful and delicious.
Top the whole thing with rich mascarpone whipped cream (with a hint of Truvía Nectar, of course), and your tastebuds will be dancing with joy at the sweet, tangy, aromatic marvel of this winter treat. It's good to have something sweet to eat while the world burns.
BLOOD ORANGE & ROSEMARY GALETTE.
A celebratory winter fruit galette, showcasing the glory of blood oranges paired with honey, rosemary, and flaky pastry crust.
Total Time
1
hour
25
minutes
Ingredients
PASTRY DOUGH
1 1/4

cup

all-purpose flour

3/4

teaspoon

kosher salt

1

tablespoon

fresh rosemary leaves, roughly chopped

8

tablespoons

chilled, unsalted butter, chopped into small pieces

2-3

tablespoons

chilled vodka or ice water

2

teaspoons

Truvía Nectar
GALETTE FILLING
6-8

small-medium

blood oranges

1/2

tablespoon

Truvía Nectar

+ more to garnish

2

teaspoons

corn starch

pinch

sea salt

1

tablespoon

chilled, unsalted butter, chopped into small pieces

2

teaspoons

fresh rosemary leaves, roughly chopped
MASCARPONE WHIPPED CREAM
1/2

cup

heavy whipping cream

1/4

cup

mascarpone

1

teaspoon

Truvía Nectar
Instructions
Make the pastry dough.
Mix dry ingredients in a bowl, including the rosemary leaves. Add chopped butter and use a pastry cutter or fork to work the butter into the flour mixture until it's almost fully incorporated. Add vodka (it makes the crust extra flaky!) or ice water and Truvía Nectar and work dough together with your hands until it is smooth and cohesive. Flatten into a ½-inch thick disk, cover in plastic wrap, and chill in the fridge for at least 30 minutes.
Make the galette filling.
Peel two blood oranges, and thinly slice (1/8" thick slices). Set slices aside.

Supreme the remaining oranges: Trim the top and bottom of the fruit, and stand it up on a cutting board. Now trim the skin from the flesh, cutting downward along the curve of the orange. Cut out each section of fruit, leaving only the membranes. Place orange segments into a sieve placed over a bowl, allowing the juice to drain. You want about 3/4 cup orange segments total.

Preheat oven to 375º and whisk one egg, for the egg wash.

When the dough has chilled at least 30 minutes, remove from the fridge and lightly dust a piece of parchment paper with flour (the dough will stay on this parchment paper for baking, so it can be as big as the sheet you'll bake on). Roll out the dough to ¼-inch thick and place the parchment paper and dough on the baking sheet you'll use in the oven.

Toss the drained orange segments with Truvía Nectar, corn starch, and sea salt until fully mixed. Spoon the fruit onto the center of the galette, spreading it in a single layer to leave a 2-3" perimeter. Sprinkle 1/2 tablespoon of chopped butter on top.

Arrange the blood orange slices in a concentric circle atop the fruit, drizzle with Truvía Nectar, and sprinkle with fresh rosemary leaves and the remaining chopped butter.

Fold the edges of the dough in, layering sections as you go and pressing down to seal. Make sure there are no cracks for juice to leak out.

Brush the exposed dough with the egg wash. Bake for 45-50 minutes (check at 40 to estimate remaining time), until the fruit is bubbling and the pastry is deep golden. If the pastry begins to brown too quickly, tent with foil for the remaining bake time. Let cool completely before serving.
Make the mascarpone whipped cream.
When ready to serve the galette, whip cream, mascarpone, and Truvía Nectar until soft peaks form. Serve the galette in slices, topped with whipped cream.