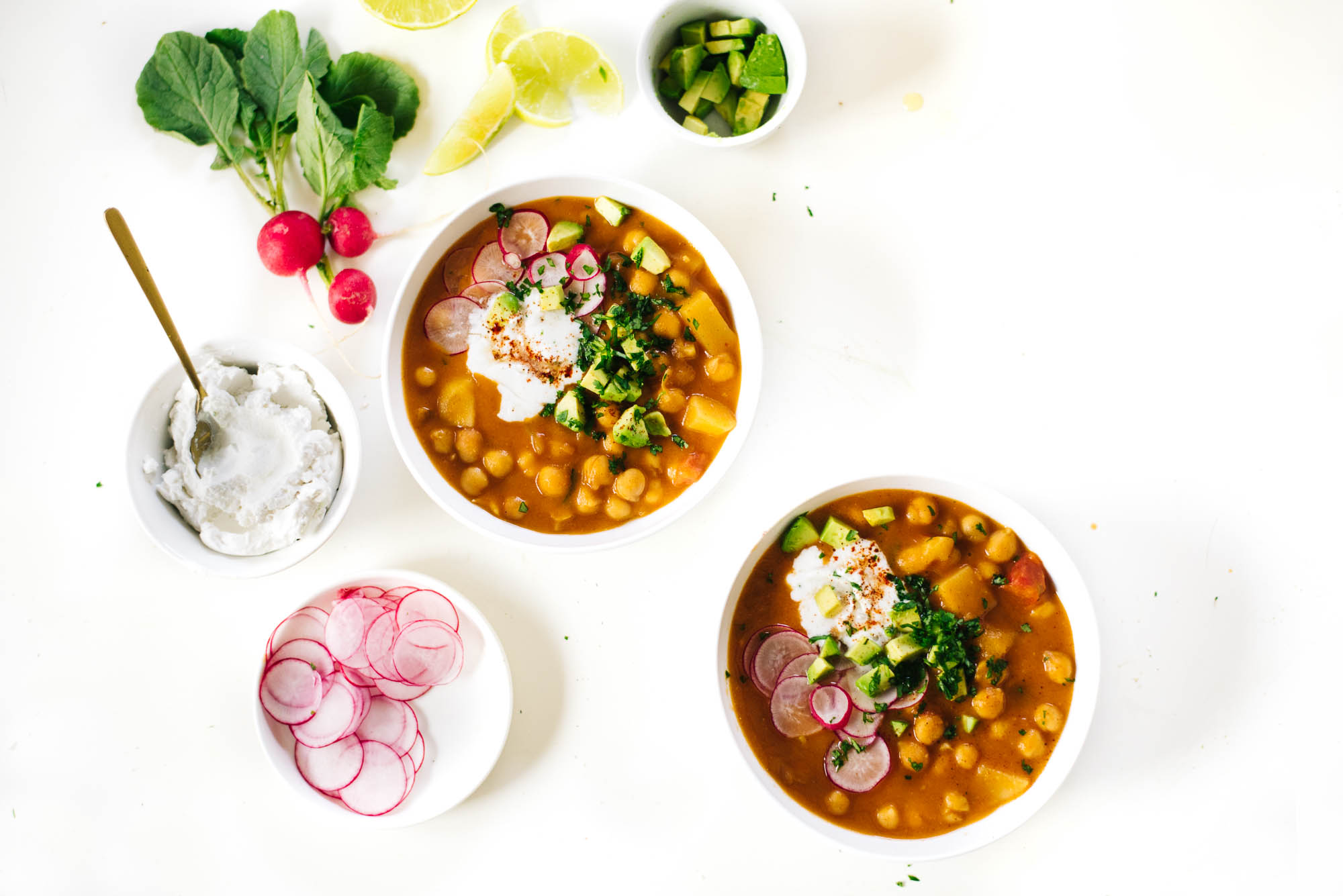 Jump to Recipe
The truth is, I've been pretty burned out. Amidst all the travel and book promotion and book events—and the reality of doing all the planning and PR for this entirely on my own—I rounded out December feeling extraordinarily depleted. I kept thinking I would wake up one day with a surge of energy and a renewed desire to jump back to work, but that surge never came. Which left me in a strange predicament: Did I push past my feelings of depletion and get back to the emails, recipes, and photoshoots that awaited me, or did I continue to lie low until there was a clear sign that my energy had returned?
I decided I would go slow for as long as I could, as long as I needed to replenish the depleted coffers of my professional and psychic energy. I wanted to feel peppy with the turning of the year, I really did. But most days in late December and early January, all I wanted to do in my heart of hearts was watch Grey's Anatomy, do Pilates, brainstorm non-profit community projects, and take long walks around the neighborhood at sunset. I feel a little bit like a retiree in Boca Raton. But you know what? I'm going with it.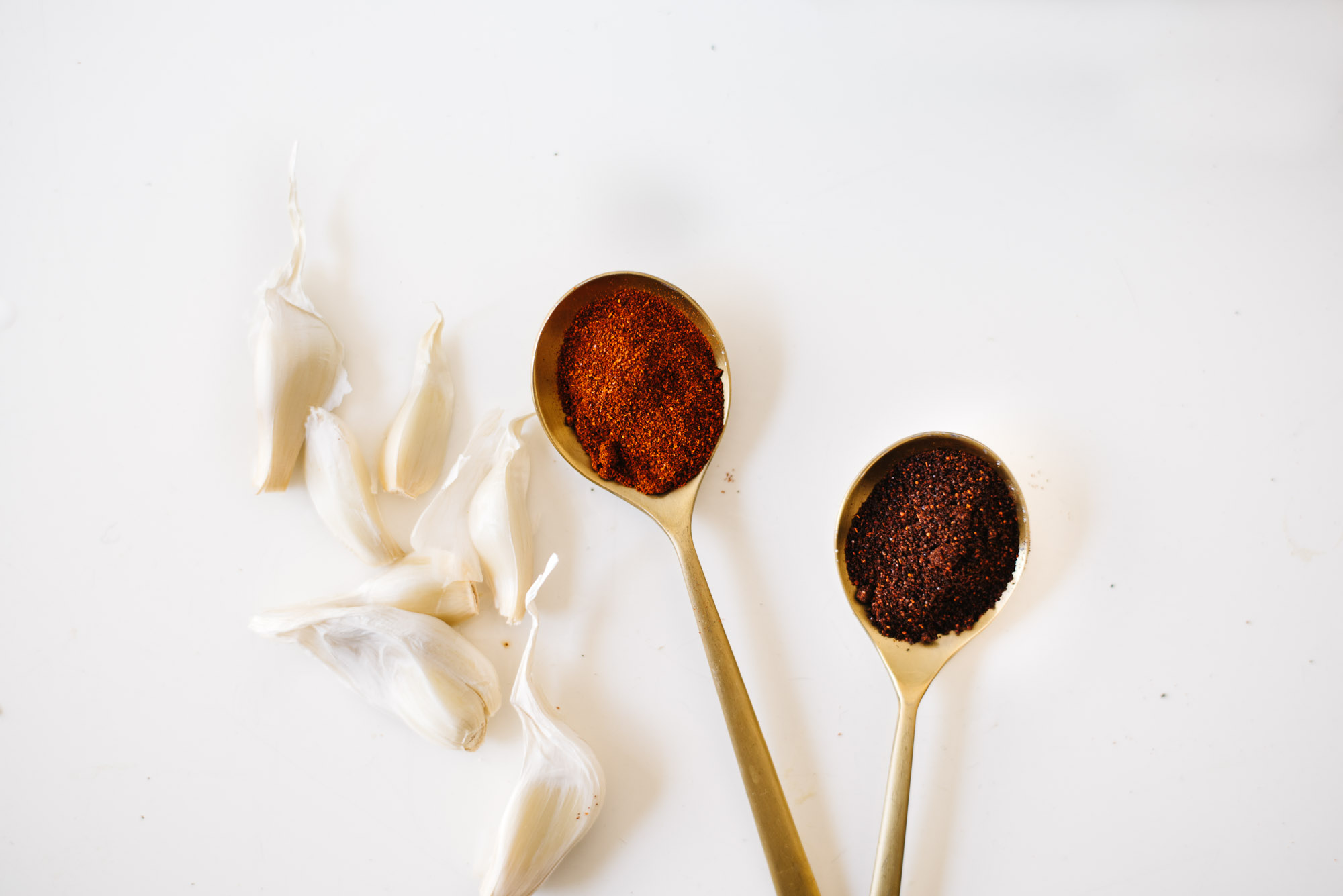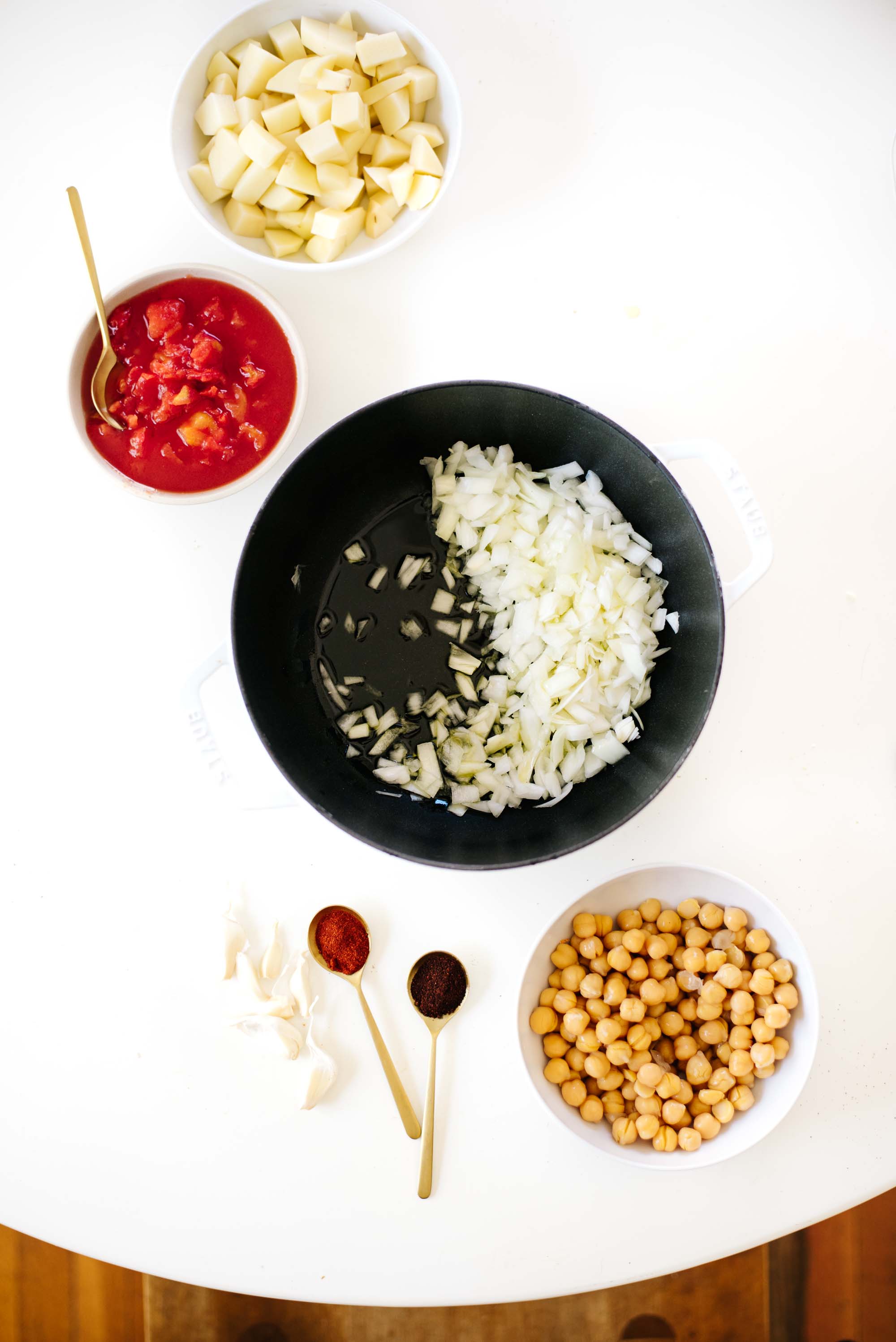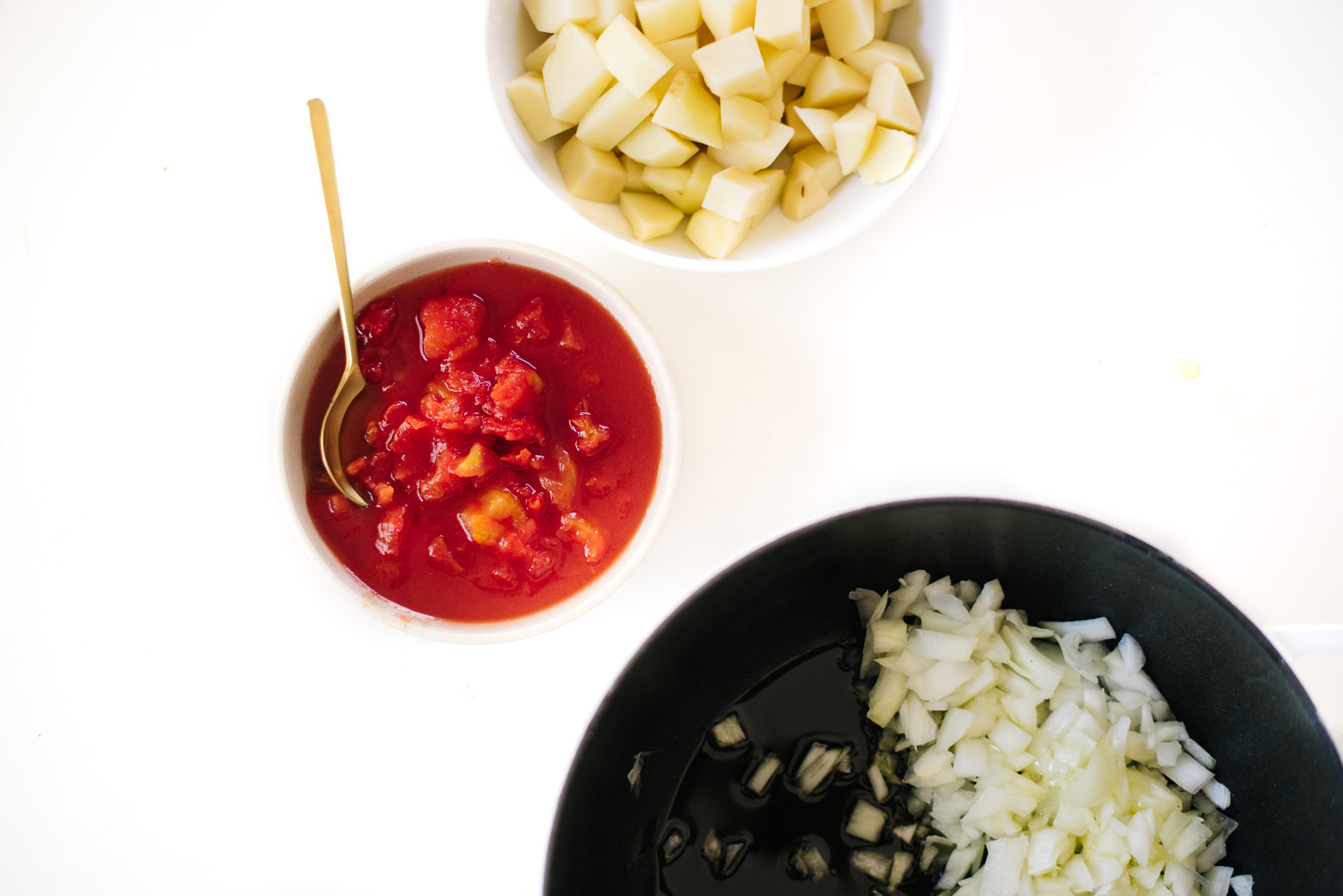 Especially because it's meant that I've had the time to go slow in the kitchen, too. Time to make soups and cornbreads and stews and cakes and brownies and gold milk lattes. Time to breathe and actually enjoy being in my kitchen again. It's hard for me to keep up a steady love and appreciation for the craft of cooking when it's also my full-time job. But when I'm burnt out on cooking because it's my work, I miss the personal act of creating food to nourish myself and the people I love.
If nothing else, slowing down allowed me to feel the texture of my own kitchen groove again.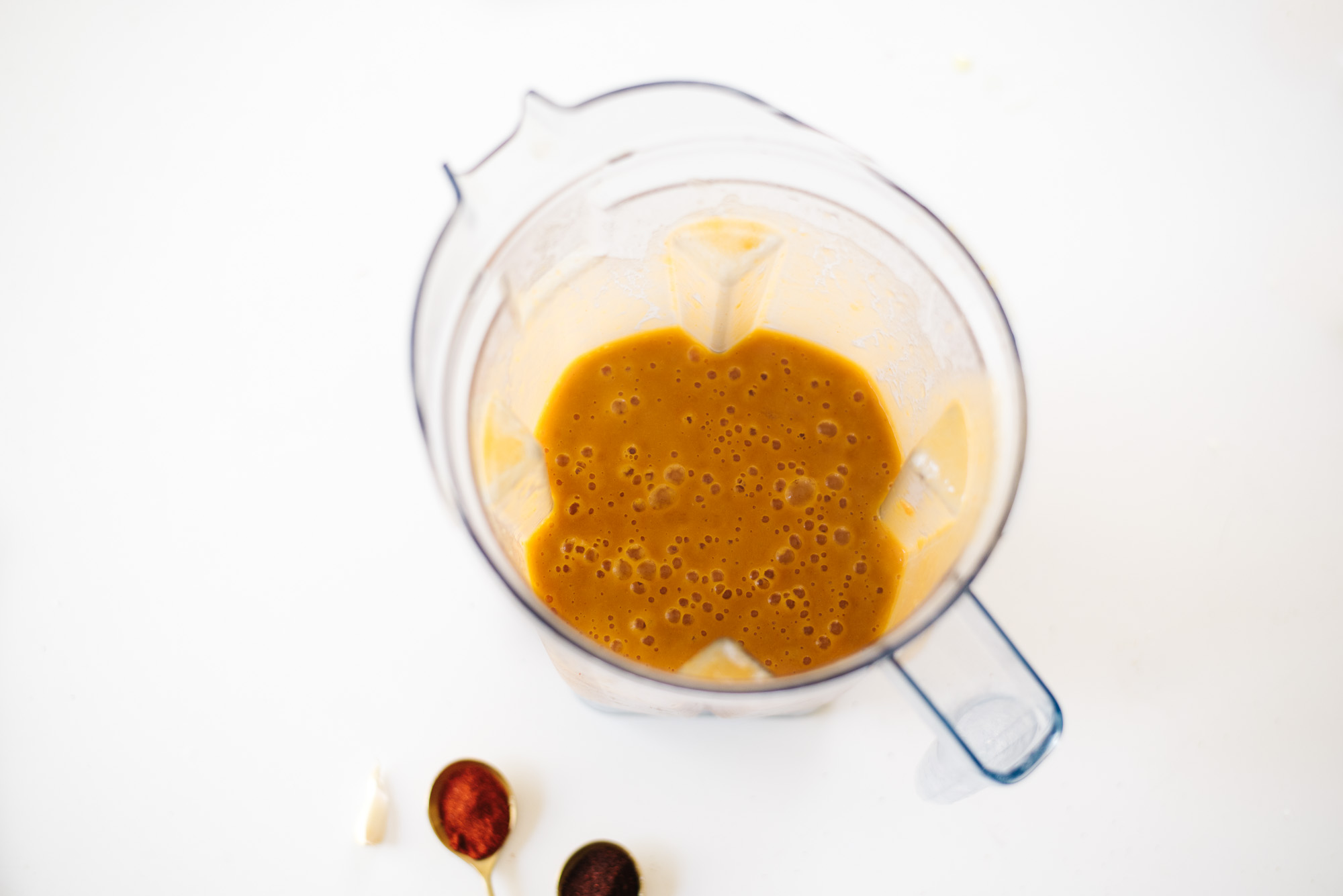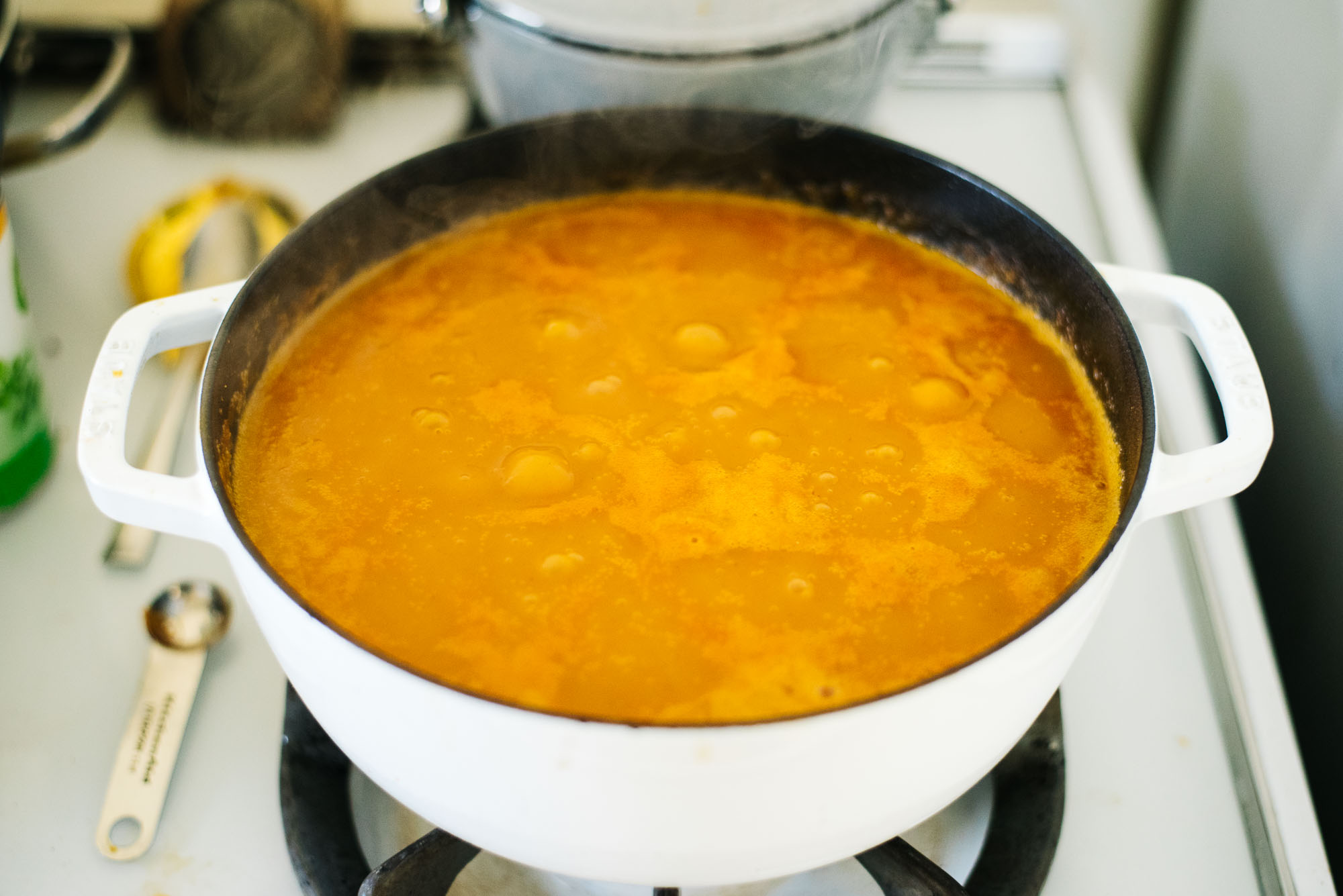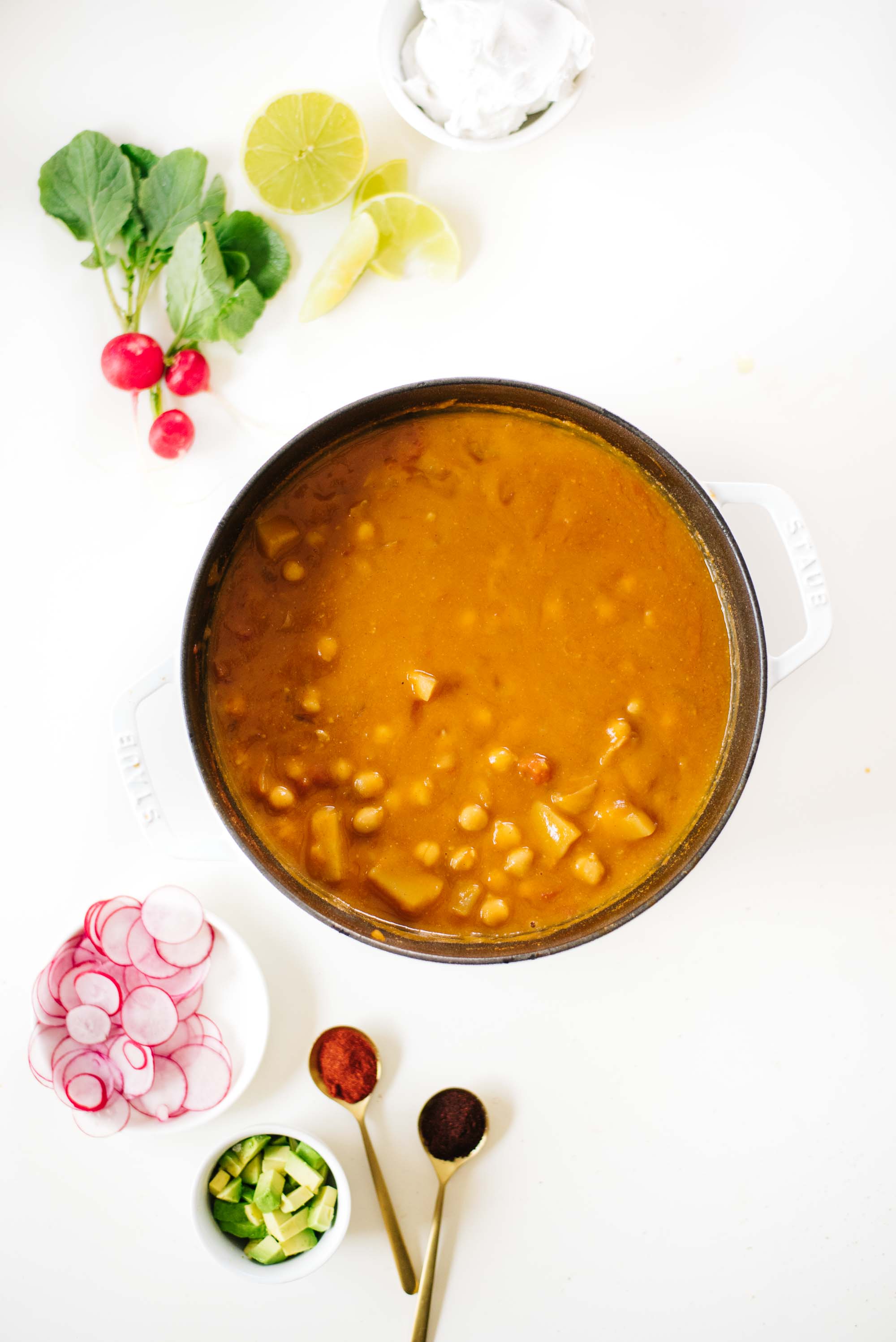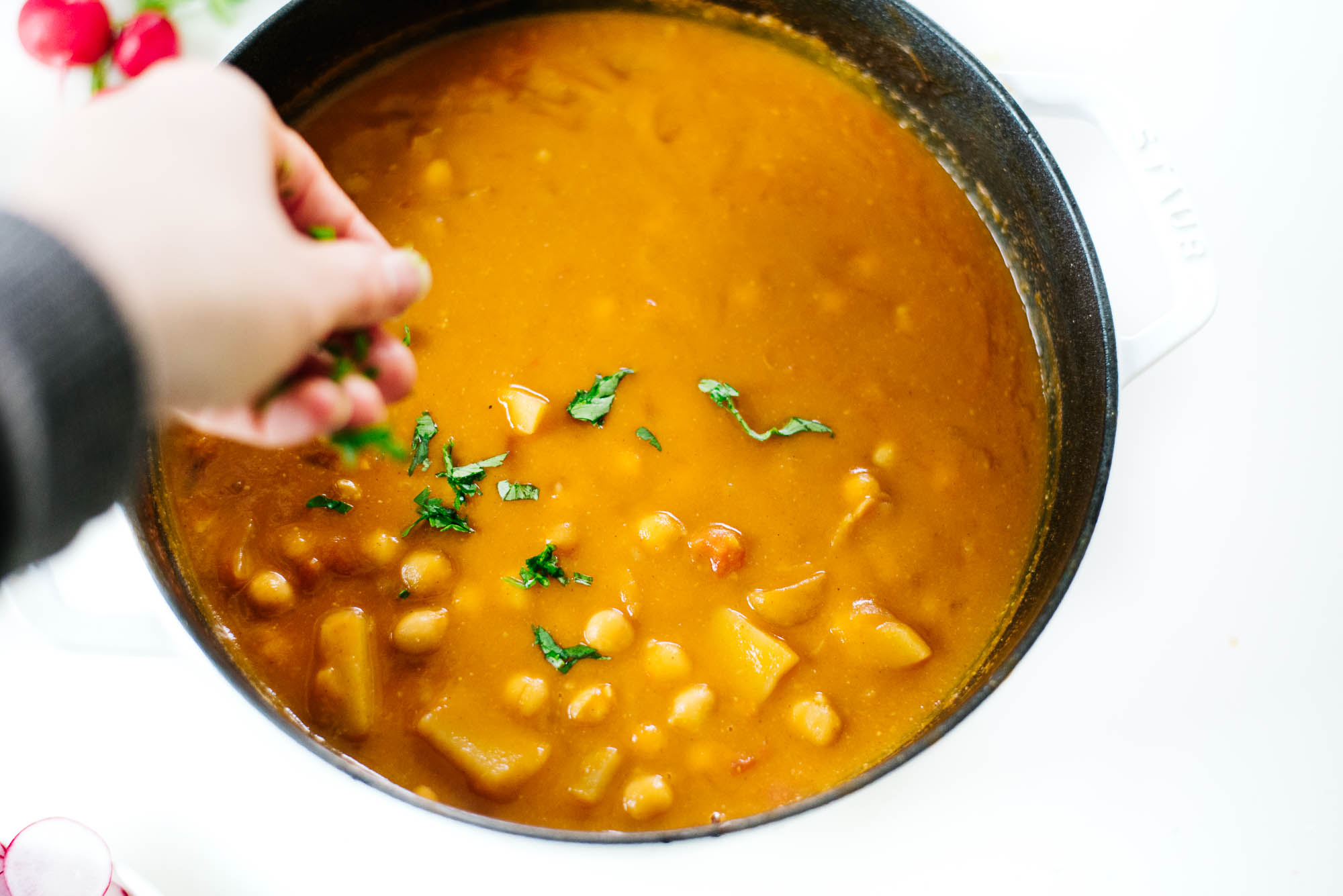 One of the gifts of feeling like myself in the kitchen is the benevolent ease of mind that comes over me as I'm running water, chopping, peeling, slicing, stirring, sifting. I can think more clearly. I can hear my thoughts more fully. I am more honest with myself. My mind slows, too, in a way that proffers a distilled awareness of feeling and experience. I'm, dare I say it, more myself when I'm cooking.
So as I've been making soup and cornbread, I've also been dreaming about what comes next, the projects and books and ideas and relationships that I want to fill my life with over the coming years. It feels good to know there is some direction forward, even when I'm still.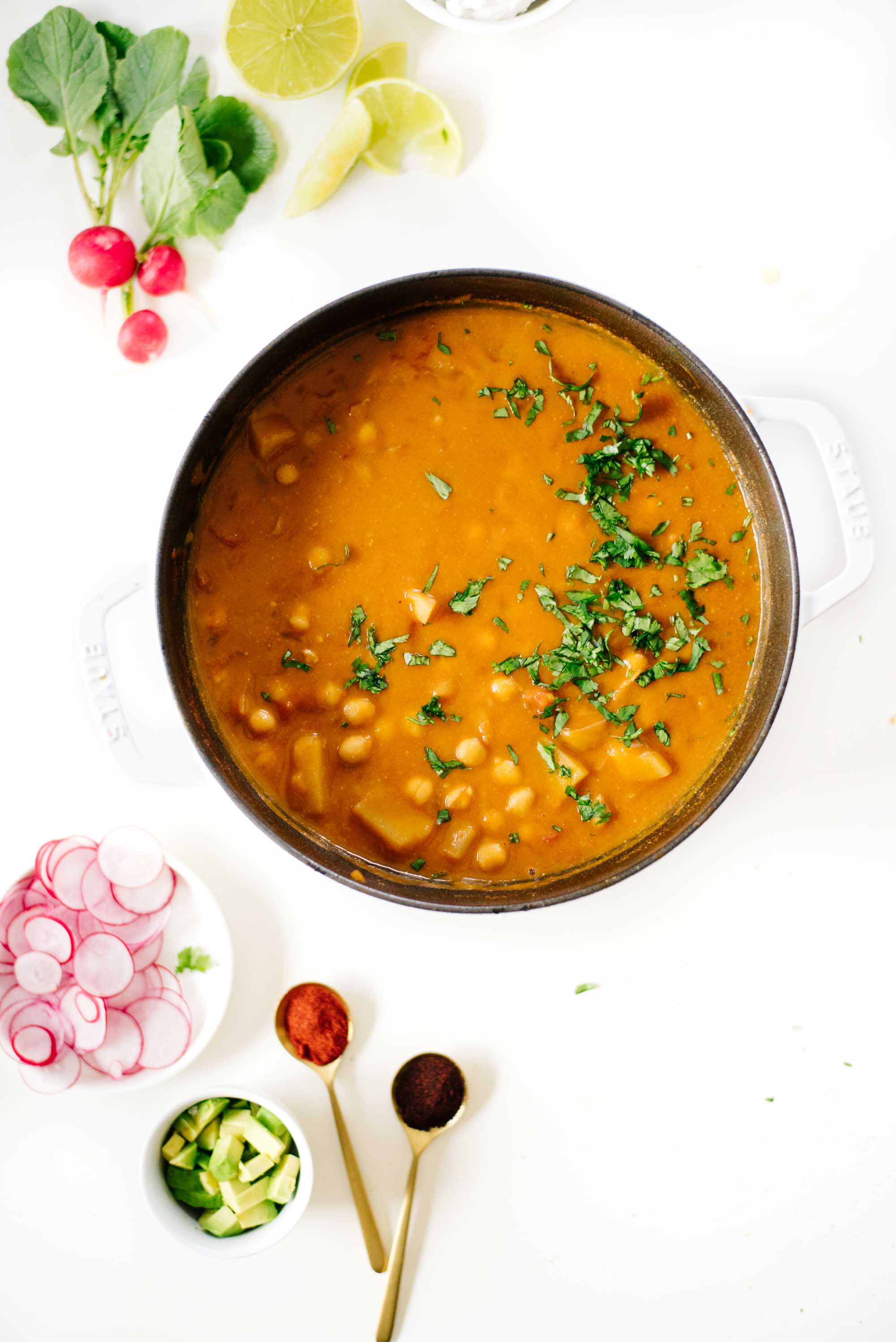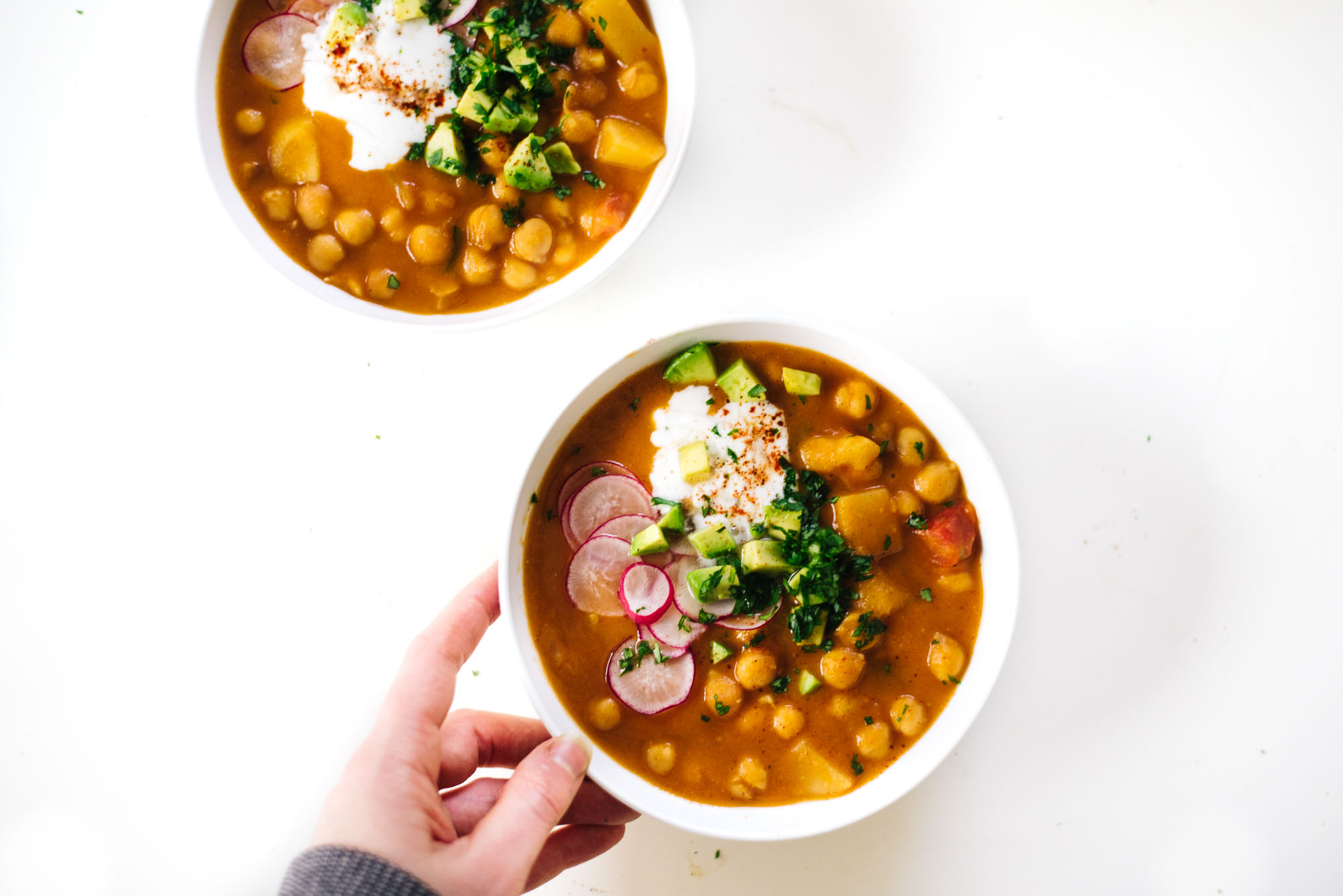 More soon on all of that, but first: This soup. This hearty chipotle and smoked paprika-spiced chickpea and potato soup. It's entirely vegan. It's incredibly satisfying, like a chili. And it's topped with lime coconut cream, avocado, tender crunchy radishes, and fresh cilantro. The lime coconut cream functions as a kind of sour cream (which you could certainly use, or yogurt), but the coconut melts into the broth in the most heavenly way. I can't wait for you to try it.
I've been eating this soup for days, and it just gets better the longer it stews in its own spices. It would be an excellent one to make a giant batch of and freeze for use throughout the winter.
Come Thursday, I'll be on a plane to Maui for my father's eightieth birthday, but I've got a super special surprise coming next week (with a video, in collaboration with Brewing Happiness!). And, of course, I'll be posting lots from the journey on Insta. It's not real if I don't, right?
Oh, and if you'd like to learn more on combating burnout and workaholism, I loved listening to this episode of Alanis Morissette's podcast (yup, still obsessed).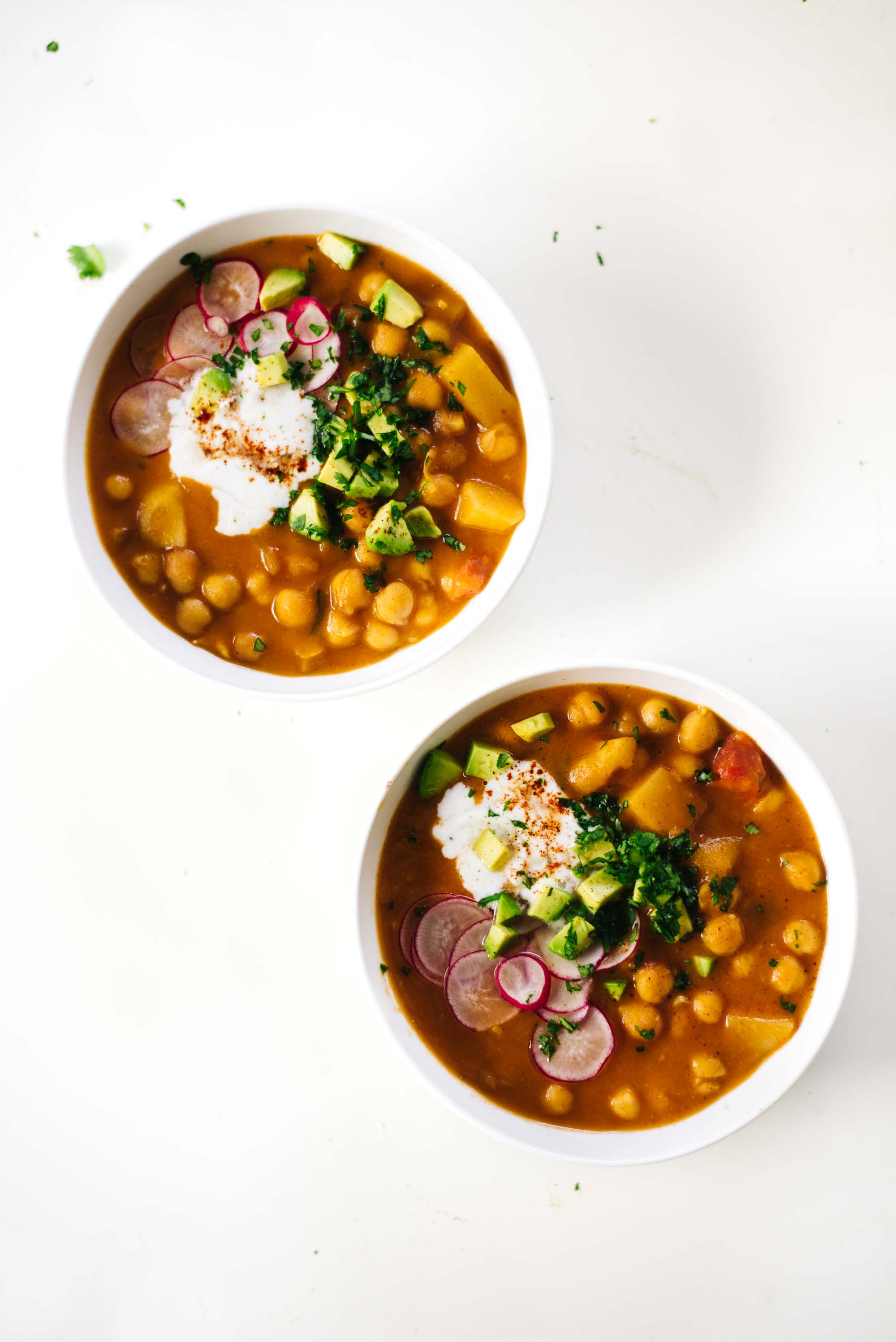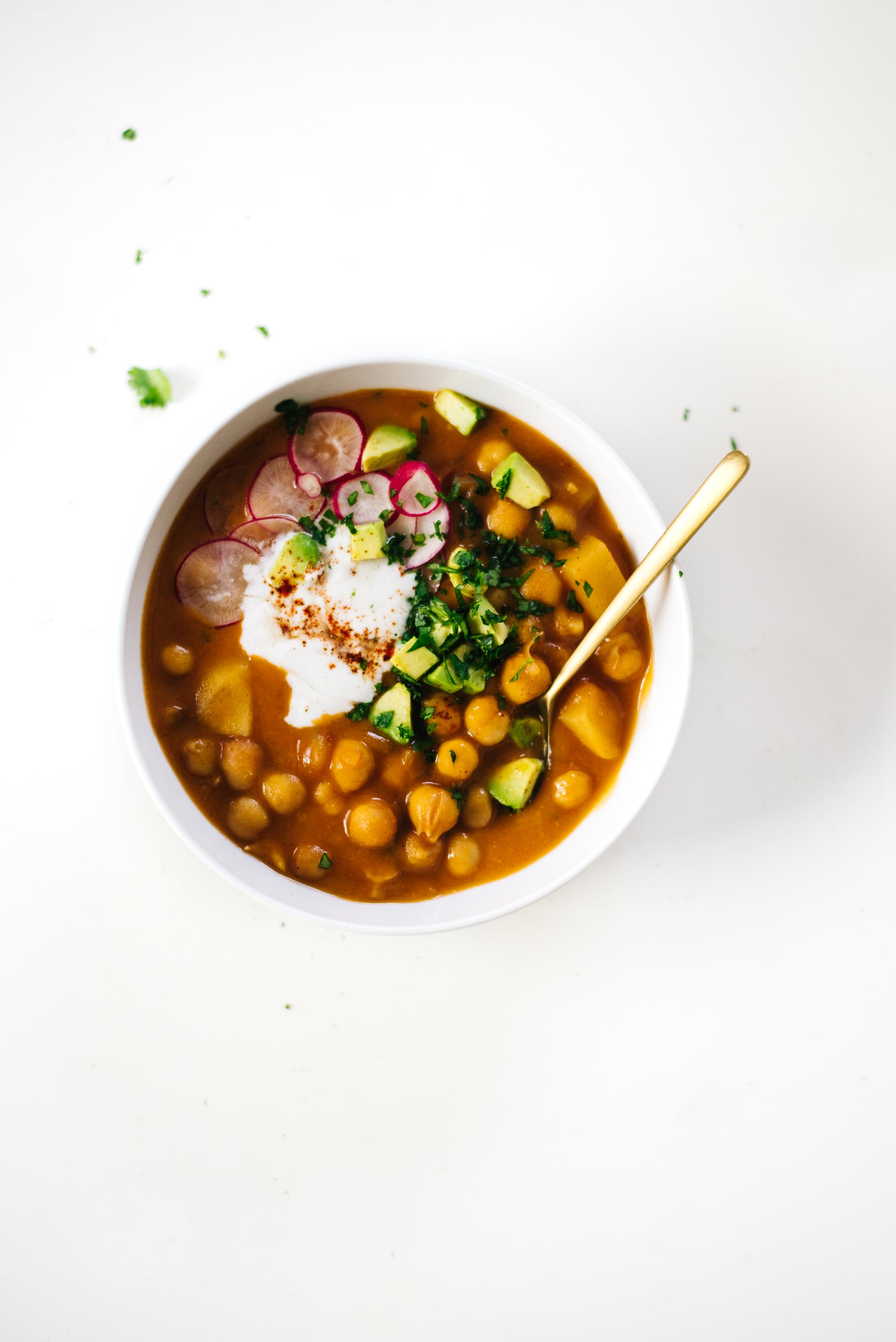 Hearty Chipotle Chickpea Soup.
Hearty, smoky, and super delicious chipotle chickpea soup packed with tender potatoes and chickpeas, smoked paprika and chipotle pepper. Vegan!
Ingredients
3

cups

chopped onion

1/4

cup

olive oil

1/2

teaspoon

smoked paprika

1/2

teaspoon

ground chipotle powder

1/2

teaspoon

sea salt

1

tablespoon

minced garlic (from about 4 small-medium)

32

ounces

vegetable broth

14.5

ounce can

diced tomatoes

1/2

teaspoon

ground coriander

3

cups

cubed potatoes (about 1 1/2 pounds)

3/4

teaspoon

sea salt

3

15 ounce cans

chickpeas (or 4 1/2 cups cooked chickpeas

1/2

cup

chilled coconut cream

1

tablespoon

lime juice

pinch

sea salt

thinly sliced radish, to garnish

avocado cubes, to garnish

fresh cilantro, to garnish

lime wedges, to garnish
Instructions
In a large stockpot over medium heat, combine onions, olive oil, smoked paprika, chipotle, and 1/2 teaspoon salt. Stir to combine, and sauté uncovered over medium heat for 10 minutes, stirring occasionally, until onions are completely tender and beginning to turn golden. Add the minced garlic and stir to combine.

Add the vegetable broth, tomatoes, coriander, potatoes, and additional 3/4 teaspoon salt. Stir to combine, raise heat to medium-high, cover, and bring to a boil. Once it boils, reduce heat to low and continue to cook, covered, for 35-40 minutes, until potatoes are tender when pierced with a fork.

Transfer 4 cups of the soup mixture into a blender and blend until completely smooth. Return this blended mix back into the pot.

Add chickpeas, and cook another 10 minutes. Do a second round of soup blending—transfer another 4 cups of the soup mixture (try not to get too many chickpeas and potatoes this time; some are fine, but remember they're the bulk of your soup so you don't want to water it down). Blend until smooth, then return the mix to the pot. Stir and remove from heat. Keep covered.

In a small bowl, stir together the coconut cream, lime juice, and sea salt.

Serve soup topped with lime coconut cream, radish, avocado, and cilantro. Serve with lime wedges at the table!