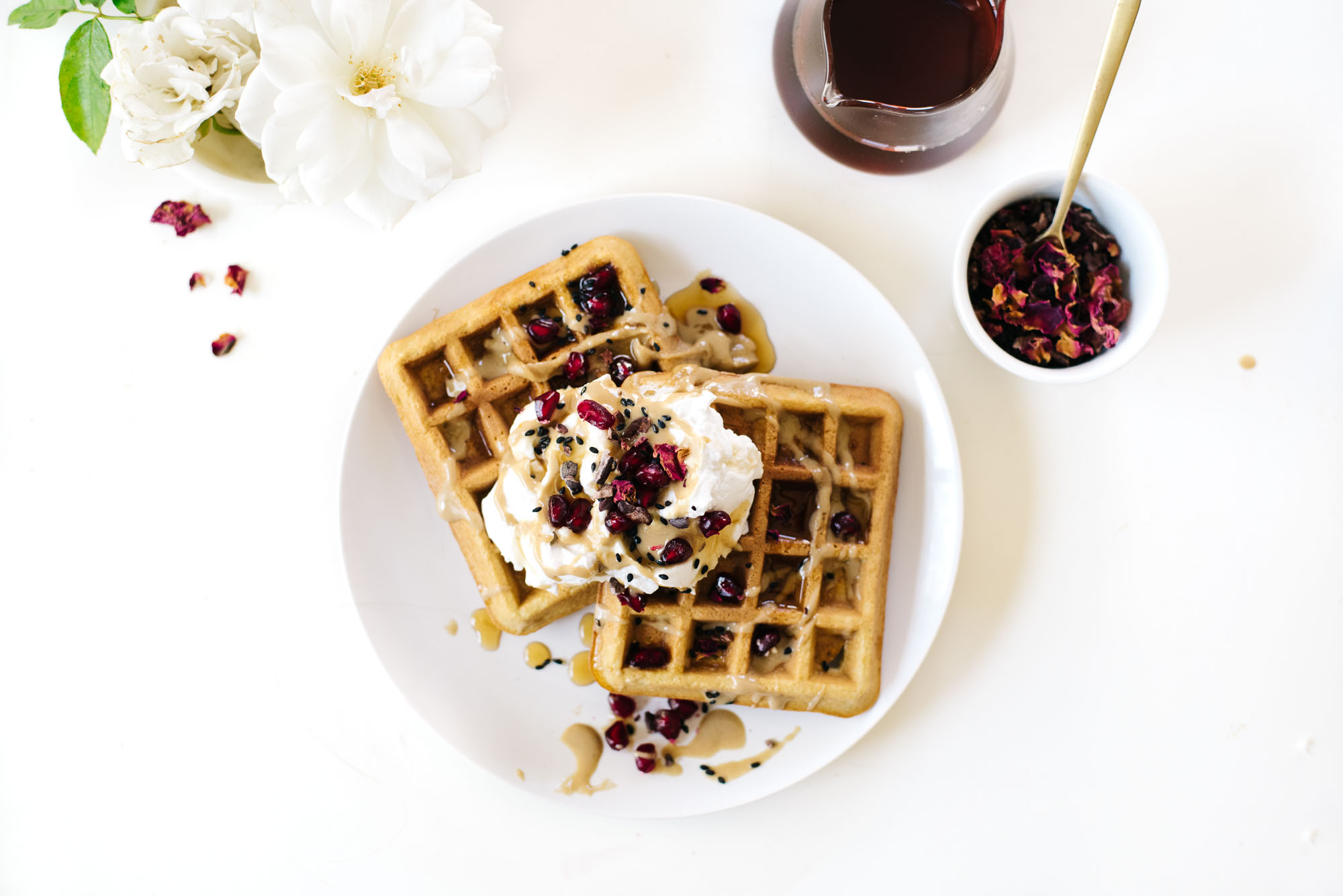 Jump to Recipe
Let me begin by saying: My mother loved tahini before it was cool. She loved tahini with the pure adoration of counterculture hippies discovering health food in the 1960s. Tahini was new and hip and cool then, far before millennials returned to it in a frenzy of Middle Eastern culinary appropriation. When I was young, my mother doused sprouted bagels and rice crackers with it. She drizzled it on apples and mixed it with carob to make those quintessentially kitschy rolled delicacies hippies fondly dubbed "energy balls". And so I, too, grew up loving tahini.
This month being her birthday—smack in the middle of this year's Hanukkah—I decided it would only be fitting to make an end-of-year breakfast in her honor. A waffle breakfast. A celebration for having survived what, for the past decade, has often been the most difficult month of the year for me. Difficult because the cut of her death slices a bit deeper in remembering her birth. And difficult because it's the time of year families put on the parade of the holidays, a show of familial perfection from which I've often felt estranged.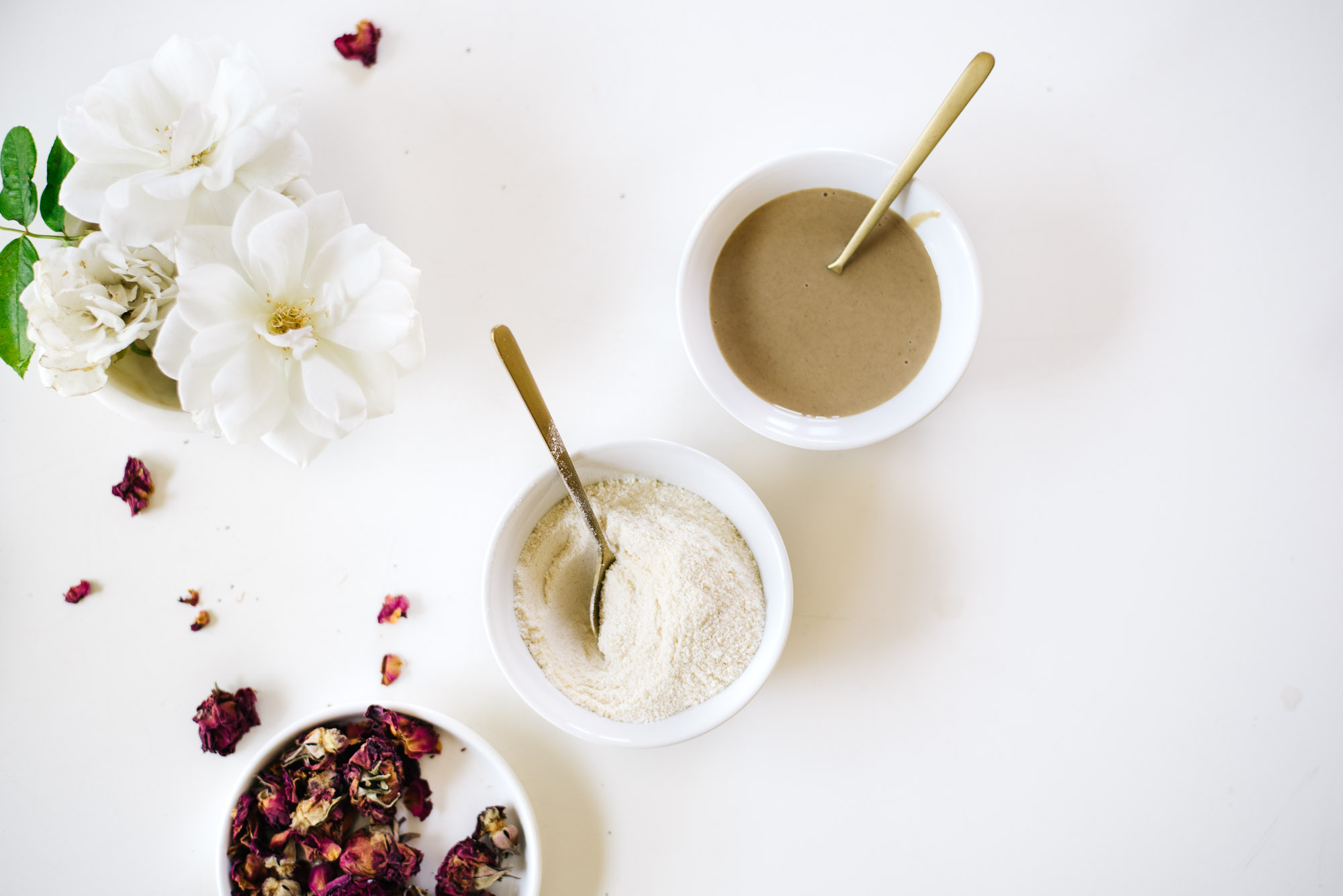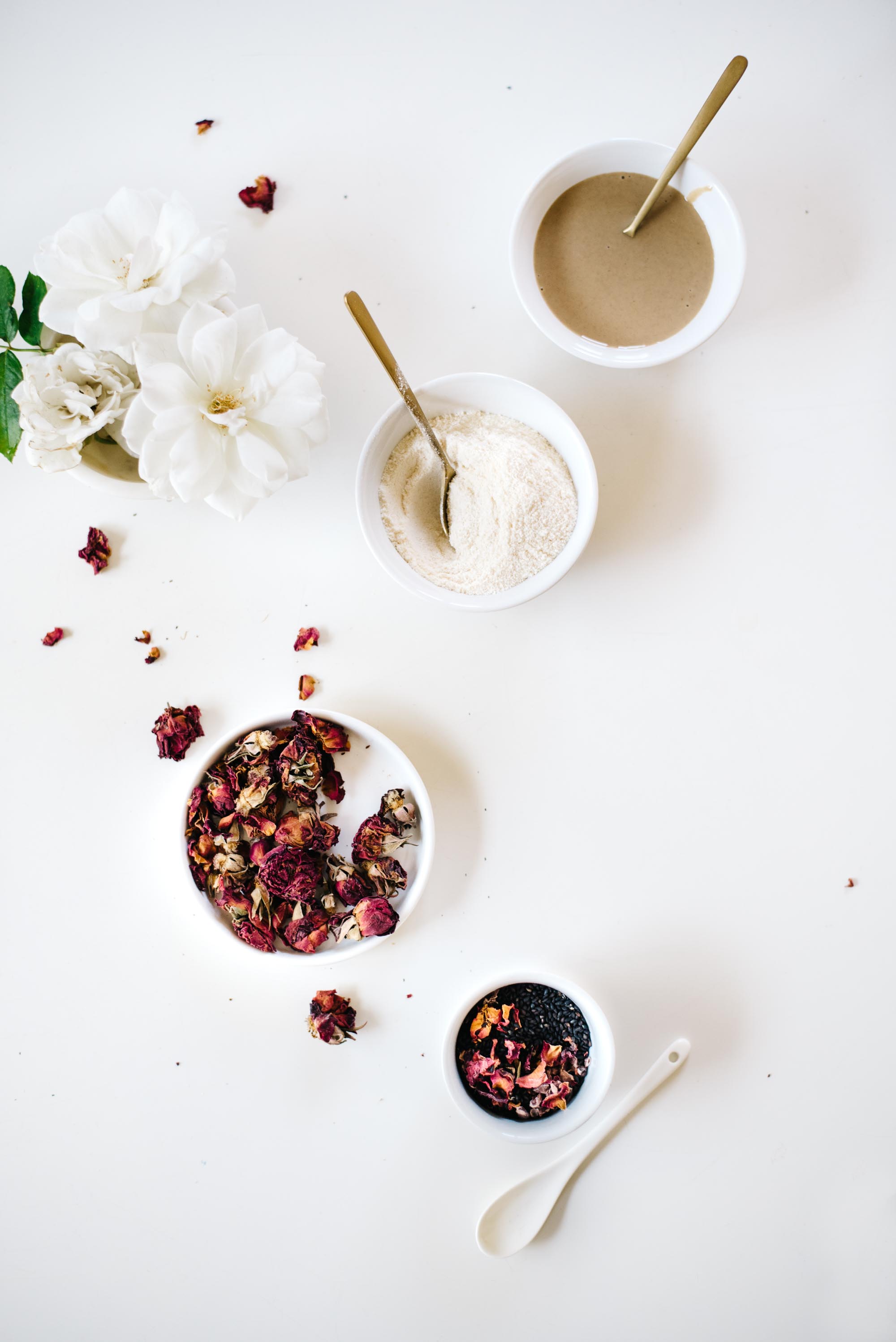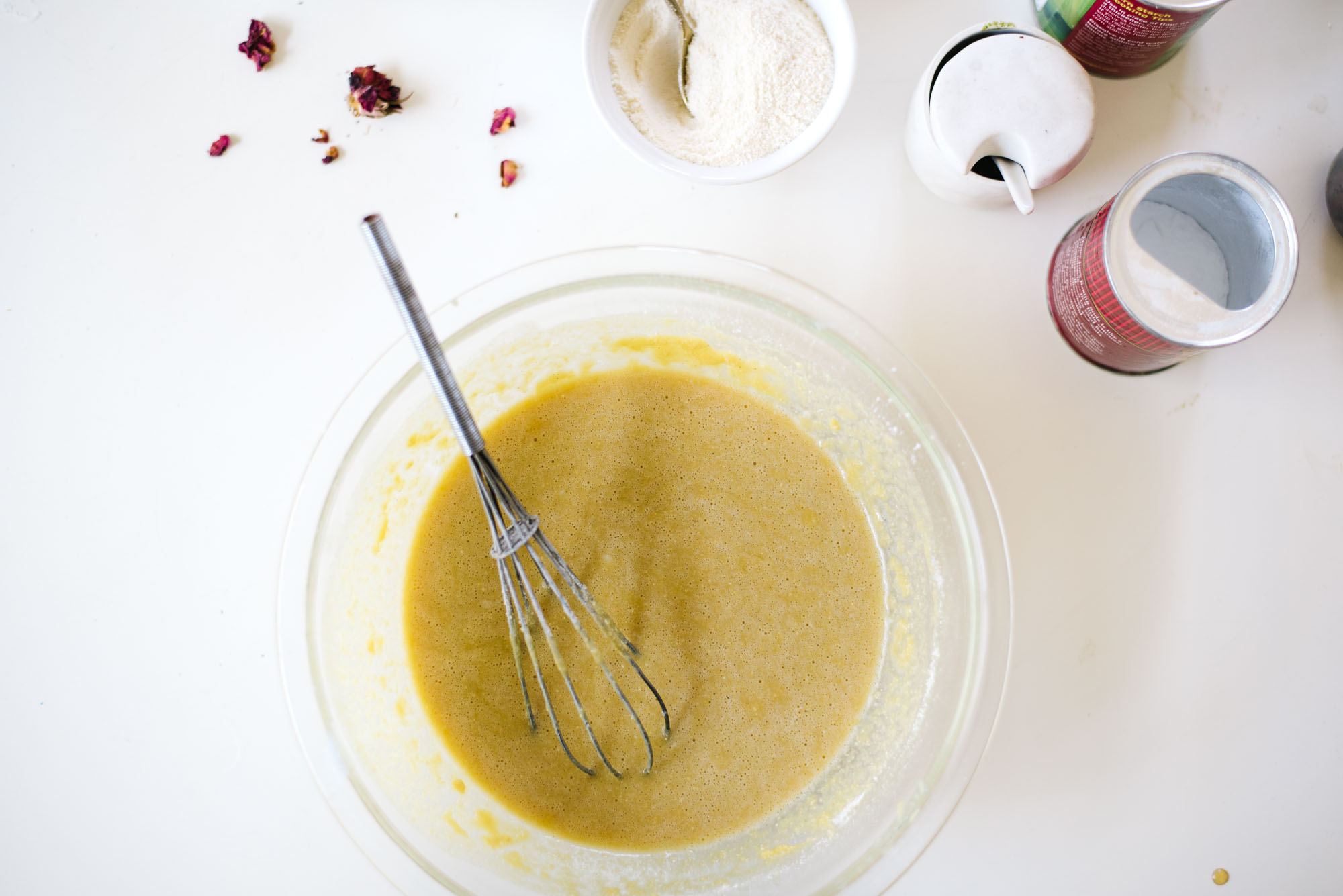 But now we've (mostly) made it through the holidays. Which means we've made it through troughs of cheese and sugar and alcohol, and tables-full of complex family dynamics: guilt, shame, anger, grief, fear, longing. My holidays have been askew for the past nine years, torqued as they were by my mother's death in 2008. The waning of our holiday rituals began the year she was diagnosed with late-stage endometrial cancer. In her sickness, the lights of Hanukkah flickered, and our Christmas tree morphed into a well-intentioned poinsettia plant that belied our exhaustion and depression.
After she died, the holidays disappeared almost entirely. So much was new: My father had a new partner, and I had no idea how to live my life as a motherless daughter. I felt, at the time, that to continue celebrating in the ways we did before would make the pain even worse. Pulling out the menorah, decorating a tree, wrapping presents, baking our traditional linzertorte and cranberry scones, all of it would only remind me of my mother—and far more insistently of her absence.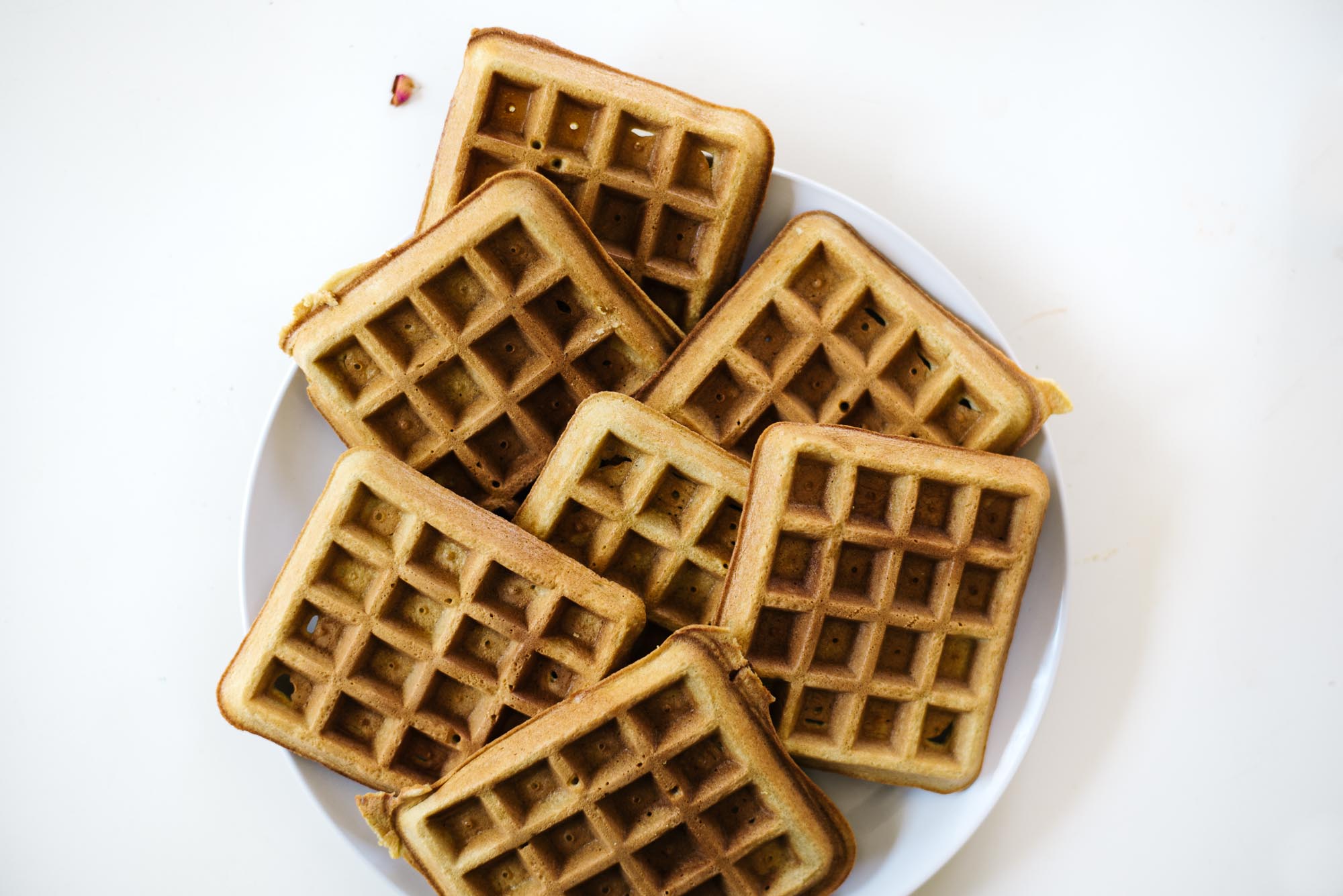 So I dropped it all. I let the traditions shatter around my ankles as I stood, stunned at the depth of my own incapacity. I was twenty-four, but I felt two. I did not know how to put the pieces back together again. With an embarrassing suddenness, I realized neither my father nor I had the energy or understanding of how to reassemble the brokenness of our holiday traditions. As the years passed, time eased the raw wound of it all. My father and I found other ways to celebrate together, but we haven't attempted to revive the holiday rituals we practiced with my mom.
I think part of me is scared of the cascading emotions that would inevitably emerge as I unpacked her Christmas ornaments, remembering her fingers on each silvery orb, knowing I cannot turn to her to ask what color ribbon we should use this year. Truly, I'm not sure that pain is worth the fleeting moments of enjoyment. Does that make me careless or cowardly, or newly hopeful and forward-looking? I don't know. But I do know that I grew up learning to create rituals, and I know there will always be another way to celebrate love and the sacred.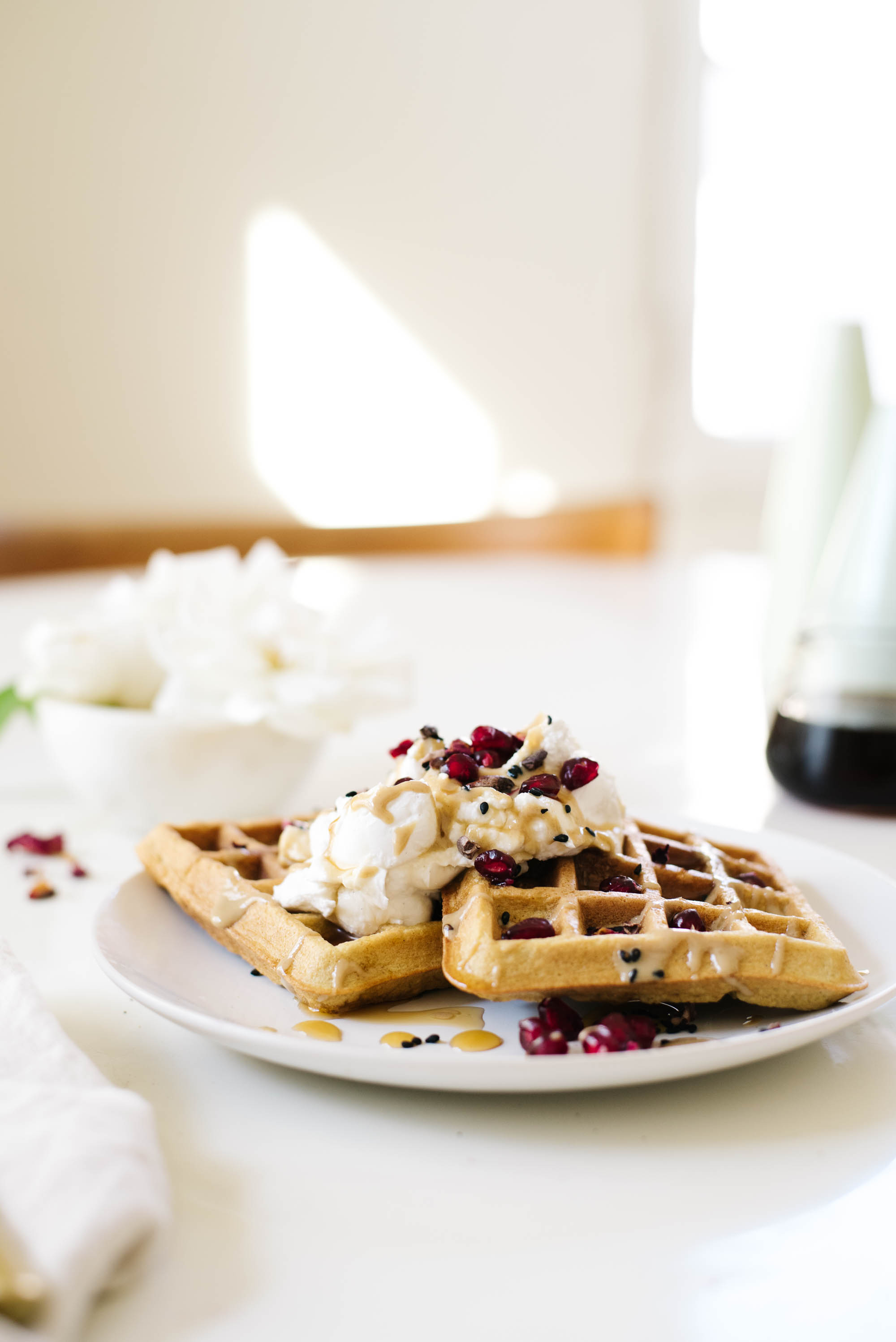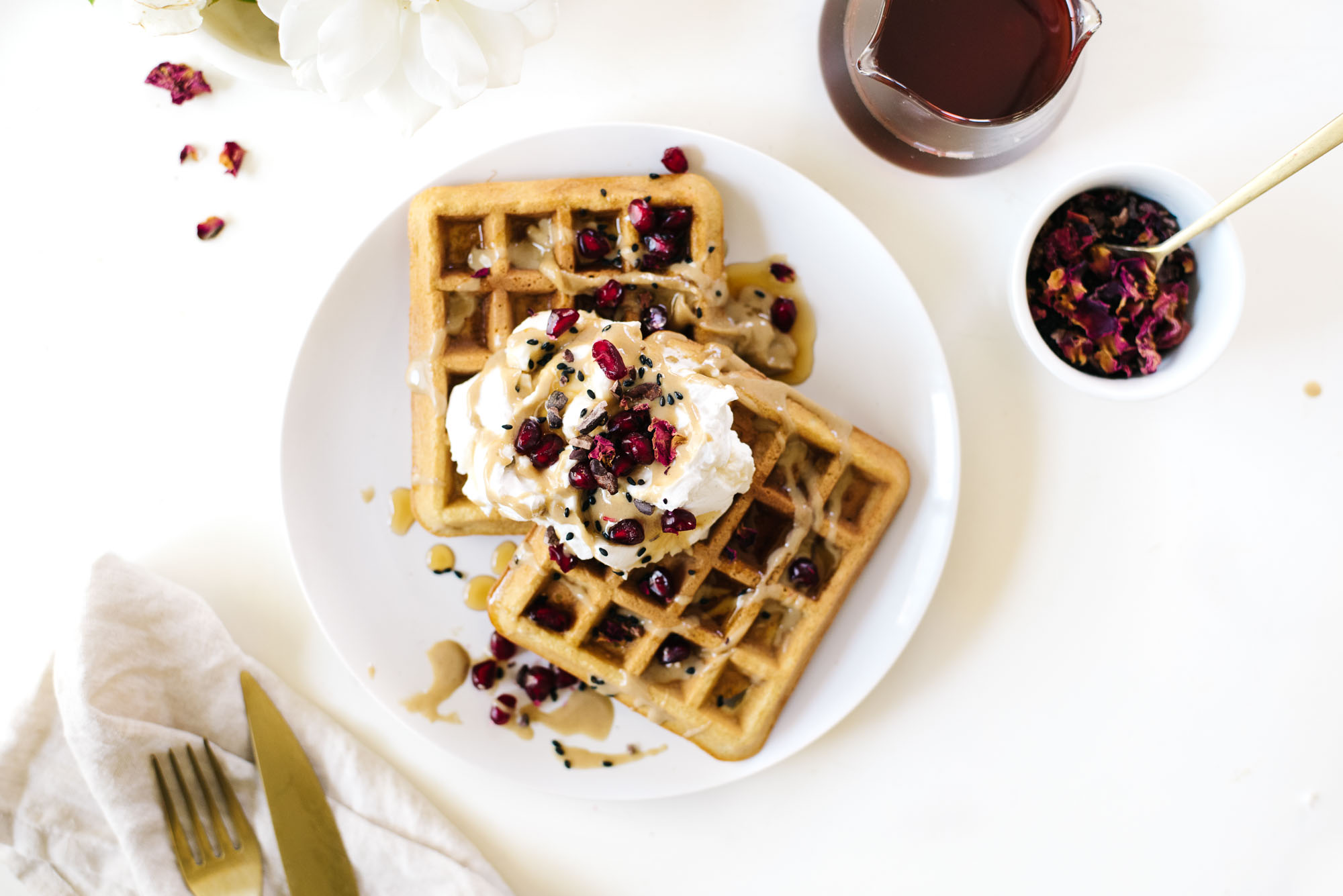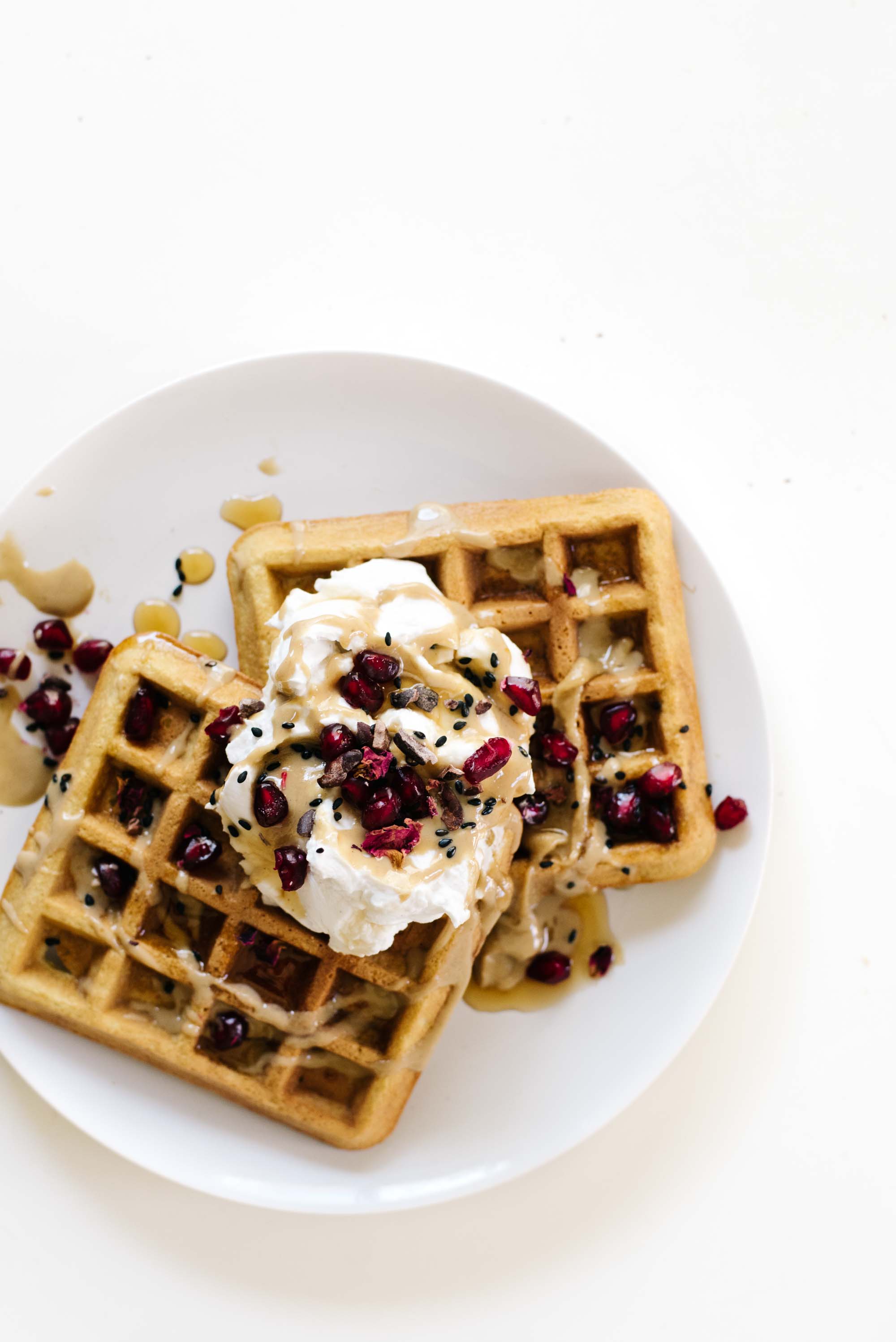 This year, as I retreated to Palm Springs to spend the week with fellow Jews in Christmas exodus, I shared some of these thoughts with you on Instagram. I asked how those of you who've lost loved ones cope during the holidays. I asked if you, like me, abandoned certain traditions that remind you too keenly of the one you've lost; or if, in brave remembrance, you've forged ahead.in perpetuating the rituals you practiced together. Your responses floored me.
You told me about sick parents and children, about loved ones who've died and the babkas and Christmas tree ornaments and holiday cards you make to remember them. You reminded me of the importance of reaching out to other family members, and the power of letting yourself slip away to cry when it all becomes too overwhelming. I was bowled over by the braveness of your hearts.
If there are ways you choose to remember loved ones you've lost that you'd like to share with each other here, please do so in comments. Your responses are a nourishing gift to this sweet community.
And now, waffles. Coconut tahini waffles, made with maple syrup and coconut flour. They're gluten free. They're nutty and light, and perfect topped with rose and cardamom-infused coconut cream. I finish them with more tahini, maple syrup, and black sesame, rose, and cacao nib sprinkles. They're waffles for remembrance. For loving even when it's hard. For starting over again, with hearts wide open. Waffles for the new year.
COCONUT TAHINI WAFFLES WITH CARDAMOM ROSE COCONUT CREAM
Light and airy gluten-free waffles made with coconut flour and tahini, topped with dairy-free coconut whipped cream, infused with rose and cardamom.
Servings
4
people, makes about 8 4-inch square waffles
Ingredients
COCONUT TAHINI WAFFLES
1/3

cup

coconut flour

1/2

teaspoon

baking soda

1/2

teaspoon

corn starch

1/4

teaspoon

sea salt

6

eggs

1/4

cup

maple syrup, plus more for serving

4

tablespoons

tahini, plus more for serving

2

tablespoons

melted raw virgin coconut oil

1

teaspoon

pure vanilla extract

fresh pomegranate seeds, berries, or other fruit
CARDAMOM ROSE COCONUT CREAM
1

cup

coconut cream, refrigerated at least 72 hours

I like Savoy or Aroy-D

1/2 - 1

teaspoon

rosewater, to taste

1/4

teaspoon

ground cardamom
SESAME ROSE CACAO SPRINKLES
2

tablespoons

toasted sesame seeds, black and/or white

2

tablespoons

cacao nibs

1

tablespoon

dried organic rose petals
Instructions
COCONUT TAHINI WAFFLES
Preheat the oven to warm, or around 185-200ºF. Whisk together the dry ingredients in a small bowl.

In a medium bowl, whisk the wet ingredients until smooth. Gradually whisk in the dry ingredients until the batter is smooth.

Let the batter sit while the waffle iron warms, at least 5 minutes. It will thicken a bit as the moisture is absorbed into the coconut flour.

Cook the waffles according to your machine's instructions, placing cooked waffles directly on the oven rack to keep warm.
CARDAMOM ROSE COCONUT CREAM
Combine chilled coconut cream, rosewater, and cardamom in a medium bowl. Whip cream by hand or with an electric mixer, depending on the texture of the cream, until completely smooth.
SERVE WAFFLES
Mix ingredients for the sesame rose cacao sprinkles in a small bowl.

Serve warm waffles with dollops of coconut cream, and drizzle with tahini and maple syrup. Finish with sesame rose cacao sprinkles, fresh pomegranate seeds, berries, or other fruit.