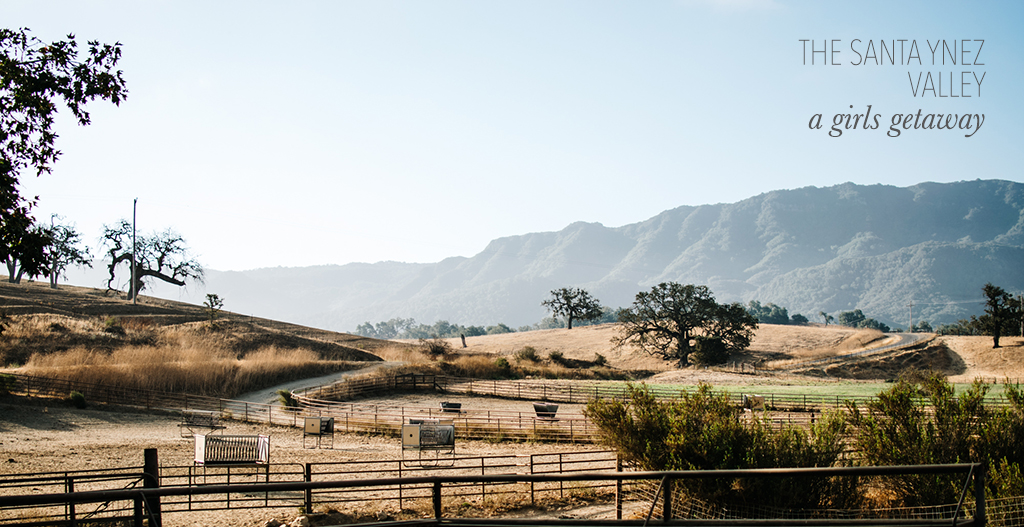 This post was created in partnership with Visit Santa Ynez Valley. All opinions are my own.
The first thing I notice as we drive north, inland, is that the land looks old. Wizened. Alive to a history I can no longer see on its surface. Terraced cliff-faces stretch along the horizon, hills covered with native live oak and dotted with cattle punctuate a skyline that is remarkably stoic for its proximity to the Pacific. This is Chumash country. For thirteen thousand years, Chumash tribes lived in the land spanning from Malibu to Paso Robles, making the fertile hills of the Santa Ynez Valley home. As it goes with North American history, these settlements were mostly decimated by the 1800s. Missions popped up. And in 1843, with a land grant from the newly established Mexican government, Raimundo Carillo became the proud owner of a 13,500 acre Valley span.
Today, Chumash land is full of olives and grapes and cattle and retreat centers: a mecca for those seeking refuge in Montecito and Ojai, a stretch of coastline and interior so beautiful movies have been made about it (see: Sideways). I'd wanted to spend time in the Valley since my visits to Santa Barbara in the spring—heck, a part of me had even wanted to pick up and move there. Instead, I decided to ask Alana and Molly to come on a girls getaway with me. For wine and horseback rides and quiet. For being with old land.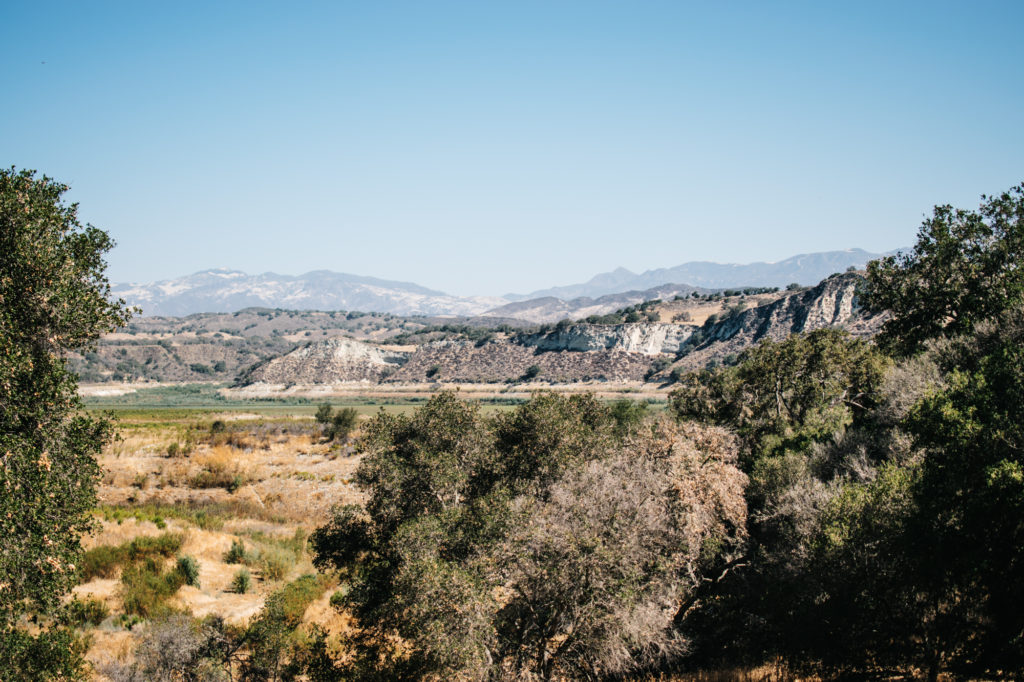 We had two half days and two full days in and around the town of Solvang, and here's how they went:
DAY 1
Solvang is a Danish-American town created in the vision of Disneyland: Its Danish founders quickly realized the American fascination with simulacra and relinquished their inclination toward the modern in order to recreate an old-world wonderland. In the middle of said wonderland is The Landsby, a boutique hotel haven of modern Scandinavian design even the founders of Solvang would've envied.
After a quick stroll downtown and a trip to the local grocery store in golden sunset light for s'mores supplies, we settled into dinner at the chicly cozy Mad & Vin. The duck fat fries were so good I could've cried, a perfectly salty counterpart to the delicious kiwi and cardamom shrub (drinkable vinegar spritz, alcoholic or virgin).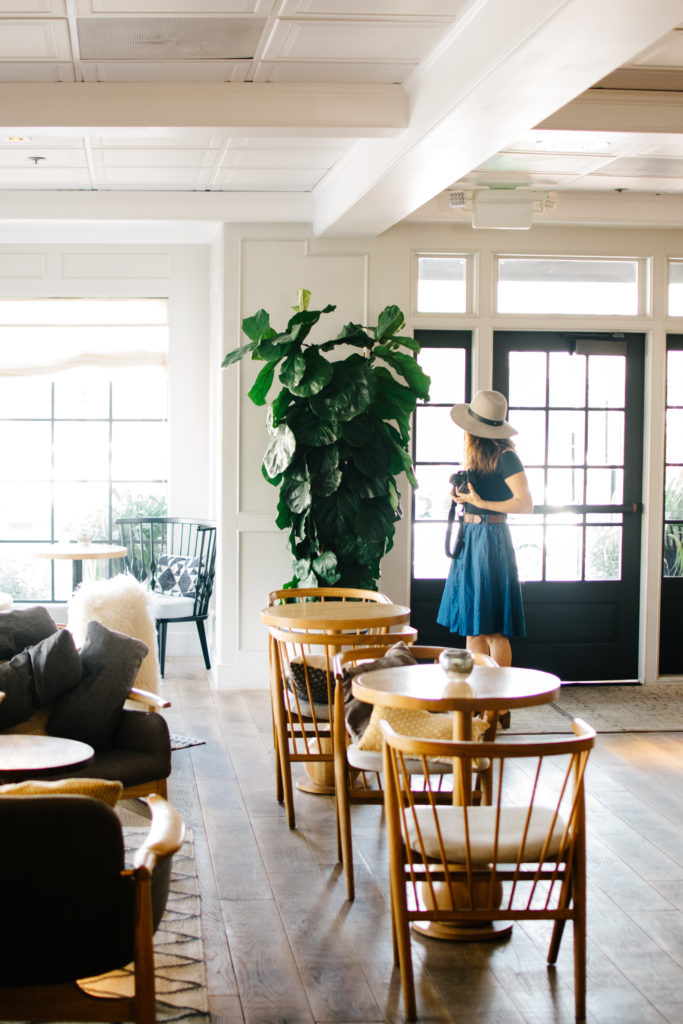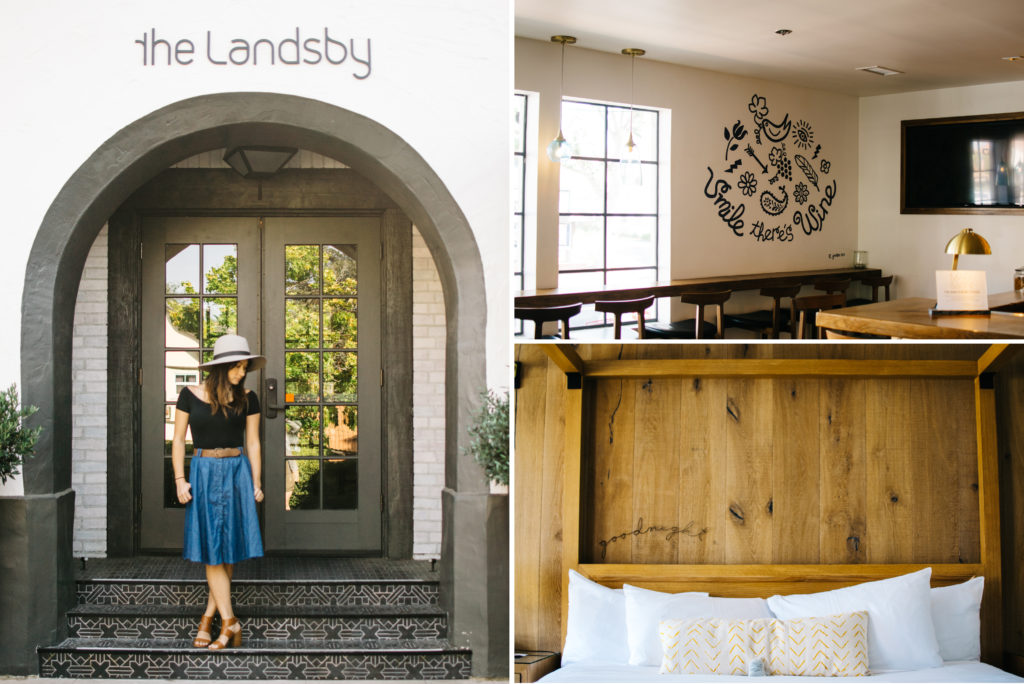 DAY 2
The morning of our first official day in Solvang, I led us on a wild power walk through town, followed by an Alana-guided planking, squatting, and stretching session. We were in for a big day of eating and wine-tasting, beginning with the traditional pastry of Solvang: Aebelskivers! Aebelskivers are reminiscent of both popover and pancake, steaming spheres of cardamom scent, doused with vibrant raspberry jam. After a rushed aebel-breakfast, we made our way to Global Gardens, a local olive oil goldmine, and on to the itsy bitsy town of Ballard.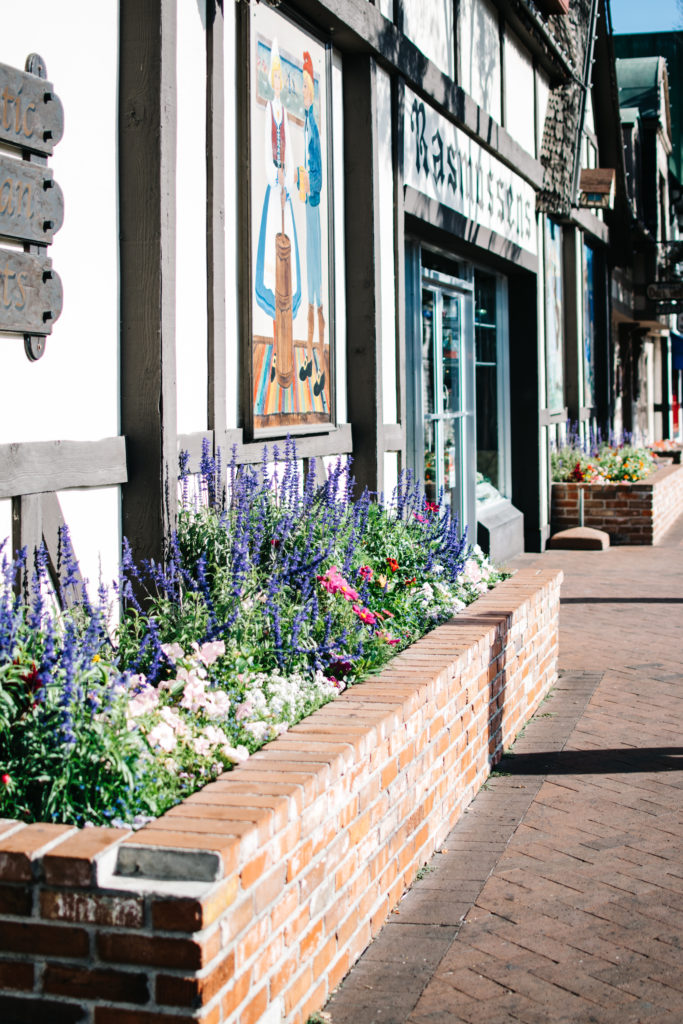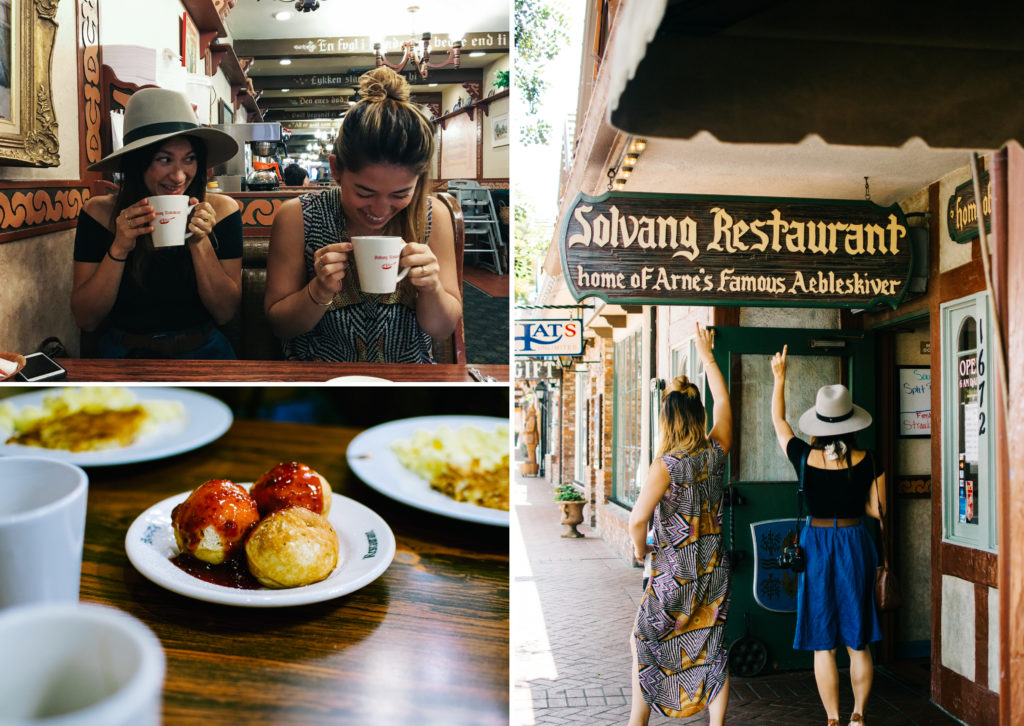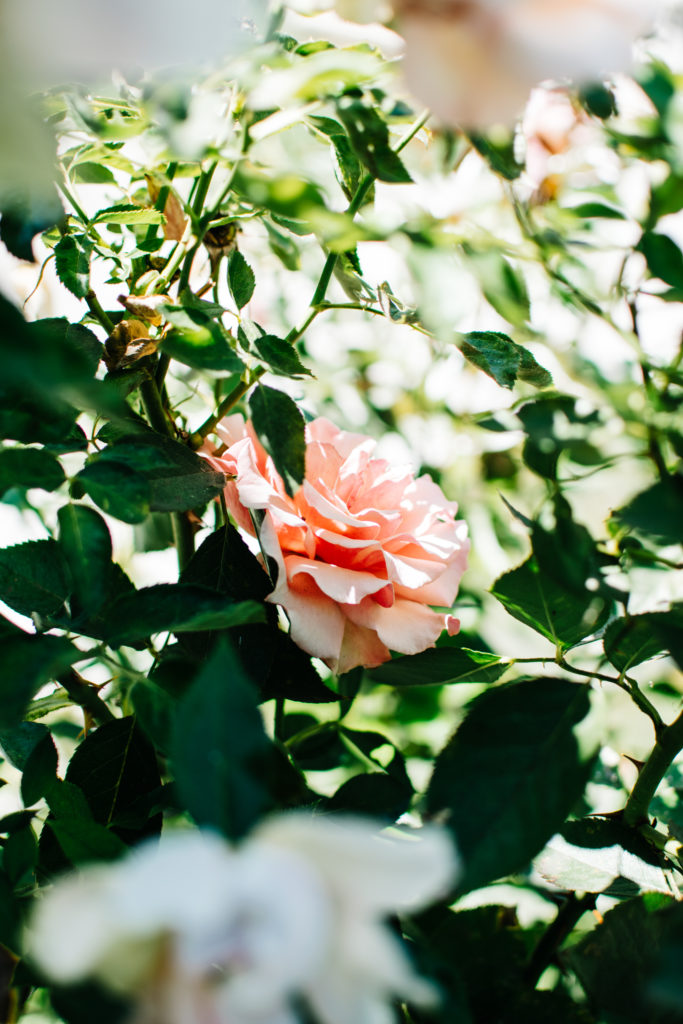 At the Ballard Inn, Chef Budi Kazali served us an extraordinary wine-paired lunch (they're technically only open for dinner, but made an exception for us). Chef Kazali confessed that he serves a tasting menu only upon special request, and I'd highly recommend you ask if you're in his presence. Dining on the veranda, each spoonful of sweet corn soup and sip of crisp white enhanced by a rose-scented breeze, I realized we were surrounded by flowers—and had been since our arrival in the Valley.
Each course was more delicious than the one before it, and the pairings were perfect—in my very humble, un-wine-educated opinion.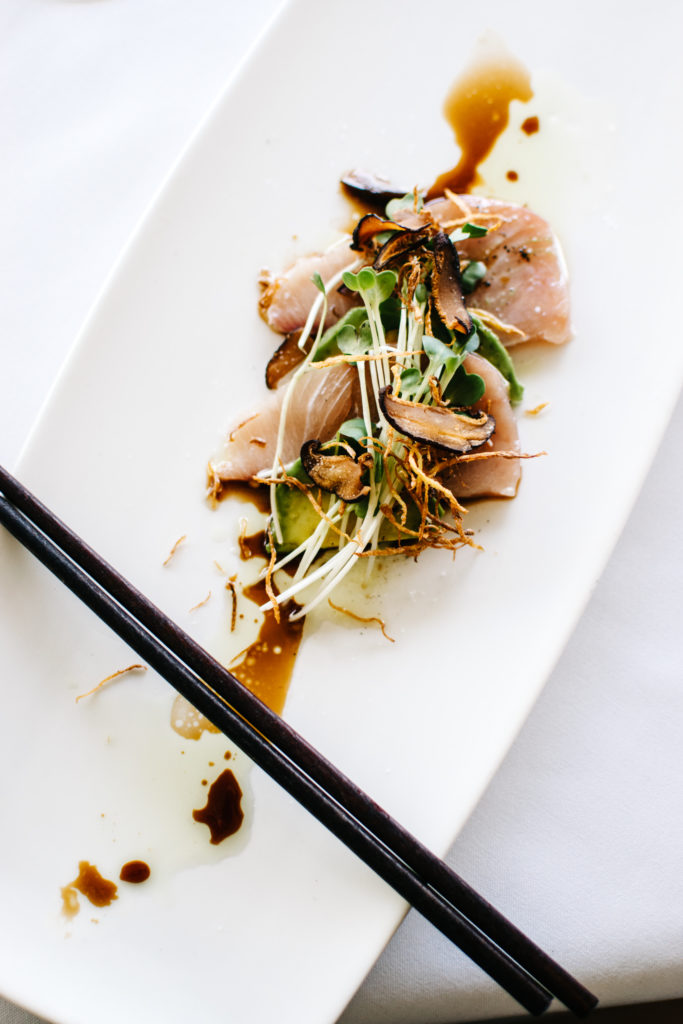 Leaving the Inn, we embarked on our official wine tastings for the day, at the biodynamic Beckmen Vineyards and the stunning Sunstone Winery & Villa. Molly and I quickly established a habit of deferring to Alana for all wine-related matters: Alana grew up drinking excellent French wines with her father, and has an exceptionally refined palate.
I decided long ago to approach wine as I do most things culinary—intuition first, with a lot of listening and good intention along the way. It helped that our hosts at Beckmen and Sunstone were patient and generous, bestowing insights of crops, terroir, and harvest alongside flavor and food pairings for each wine we tasted.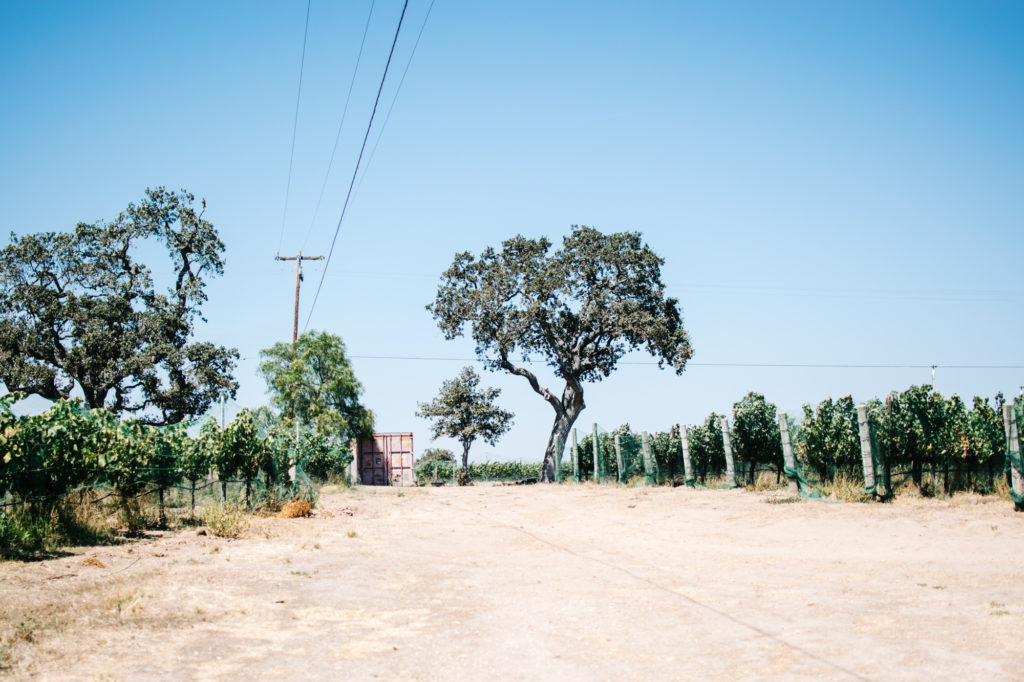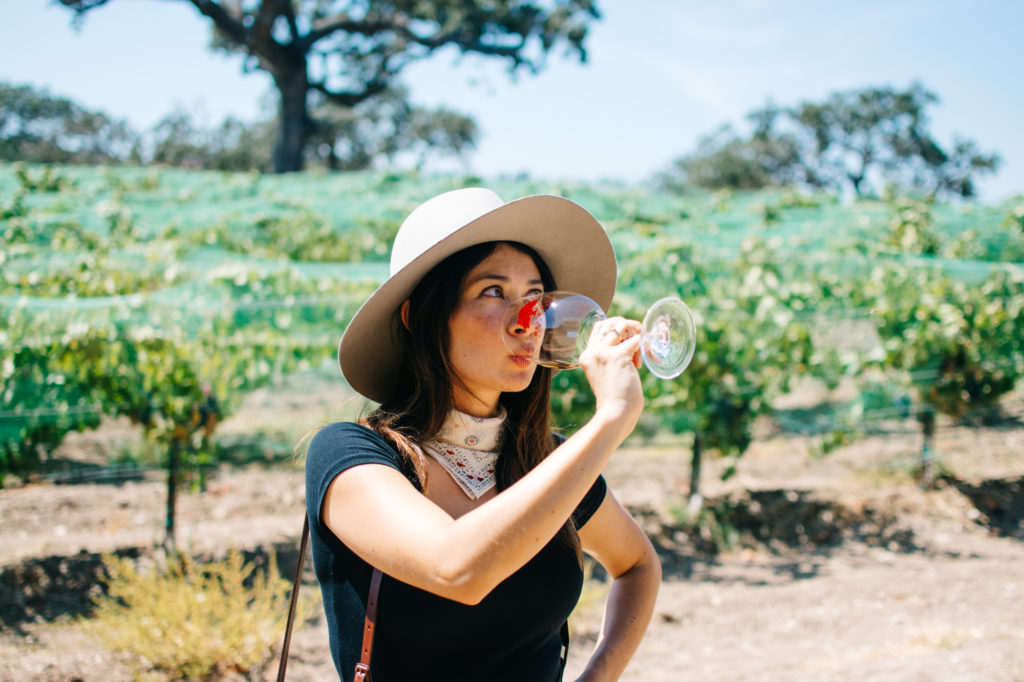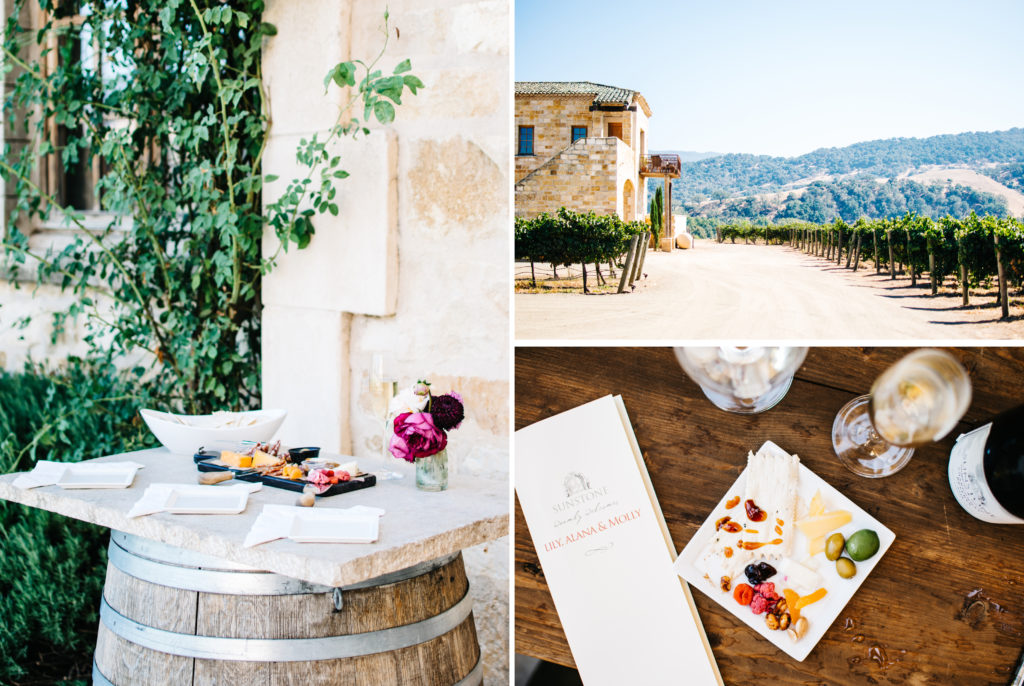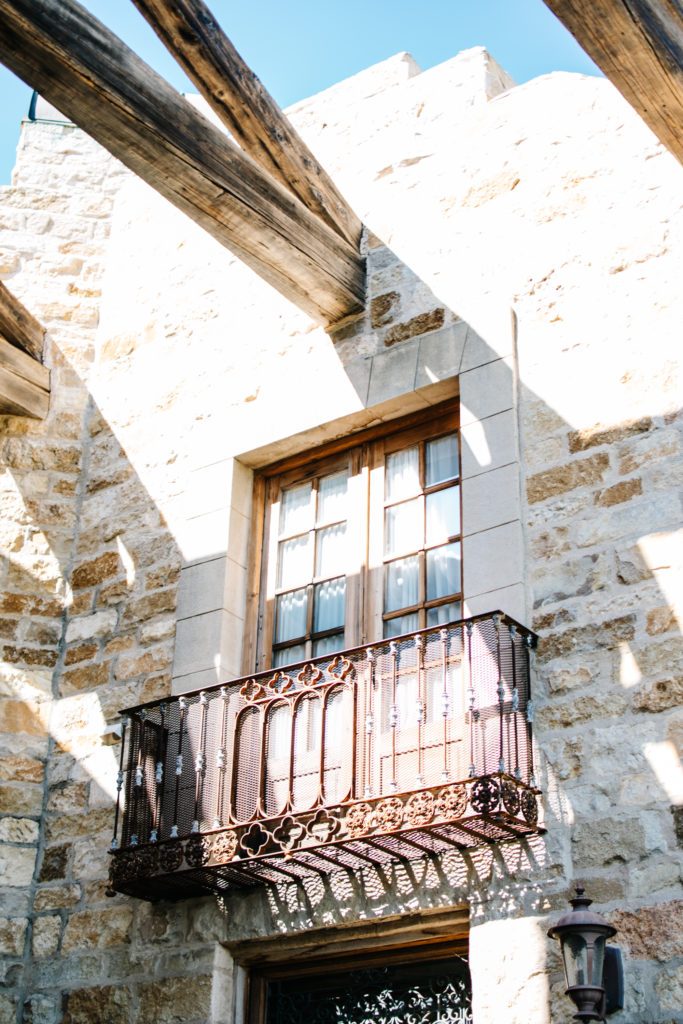 Lightly dusted with vineyard soil, we made our way to our home for the next two nights: The Alisal Guest Ranch & Resort. Alisal lives on the land granted to Raimundo Carillo nearly three centuries ago. Today, the property is a thriving sanctuary for horses, coyotes, and deer—one of the few territories that can't be hunted.
Alisal just feels easy: At every turn there's a flower or a creek or a pool or a game room. It's a heavily, impeccably upgraded version of what I always imagined camp might be like.
Early the next morning, we woke to throngs of mist clinging to the hillsides surrounding the valley. We were up to meet our horses for the day, our rides out to the Adobe Camp for breakfast. After a stunning journey on the back of my majestic and surly steed Blackjack, we found ourselves in a wonderland of freshly made eggs, pancakes, and quesadillas. There was even a friendly (read: non-poisonous) tarantula and a serenading cowboy.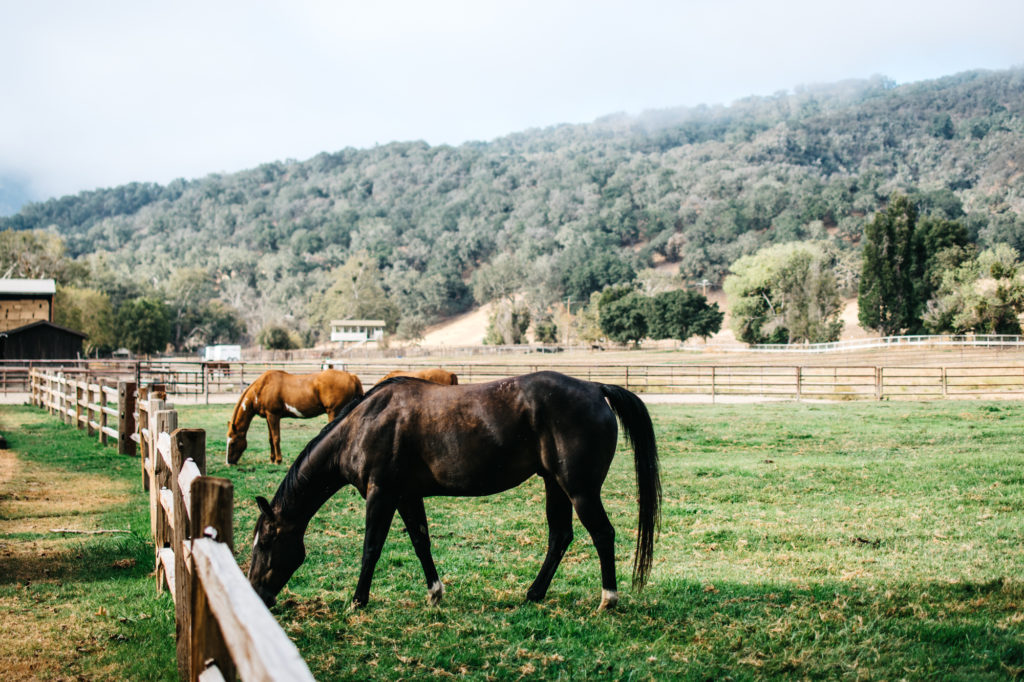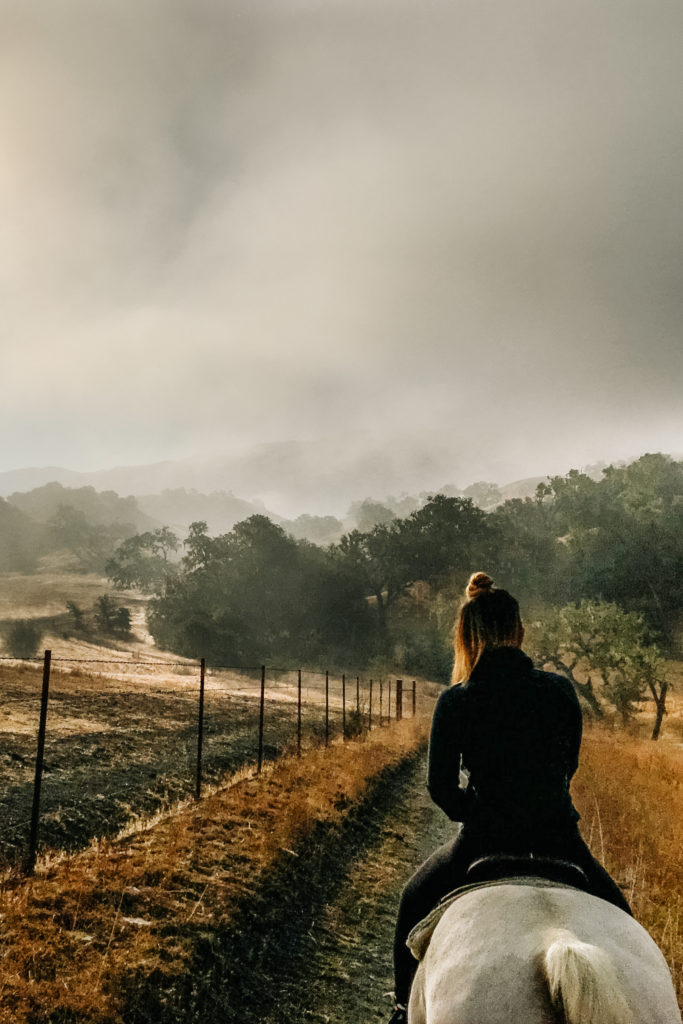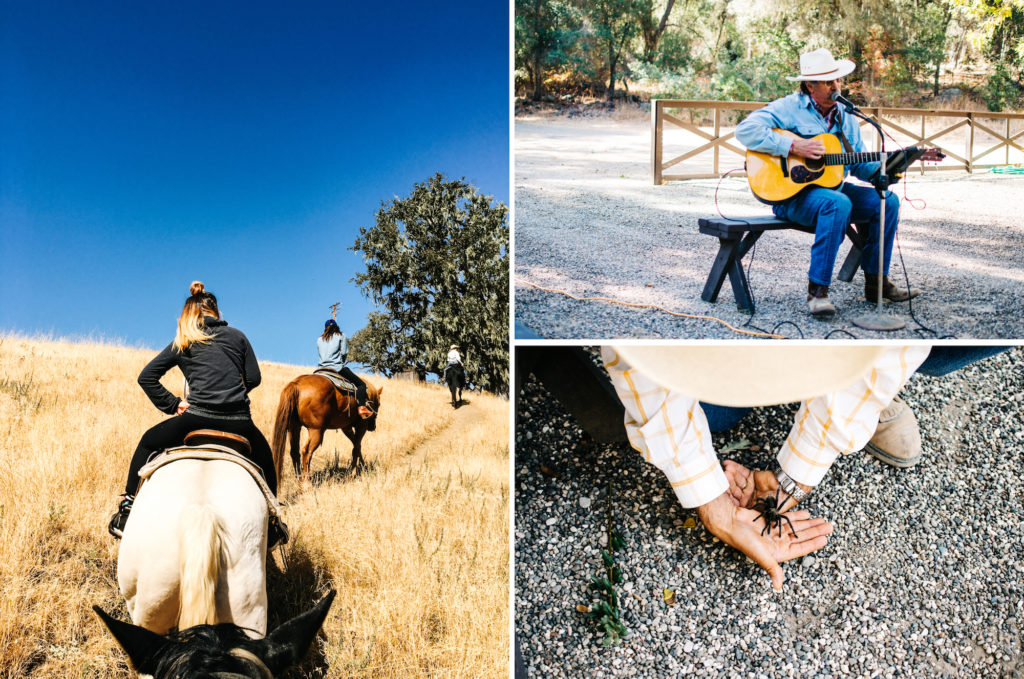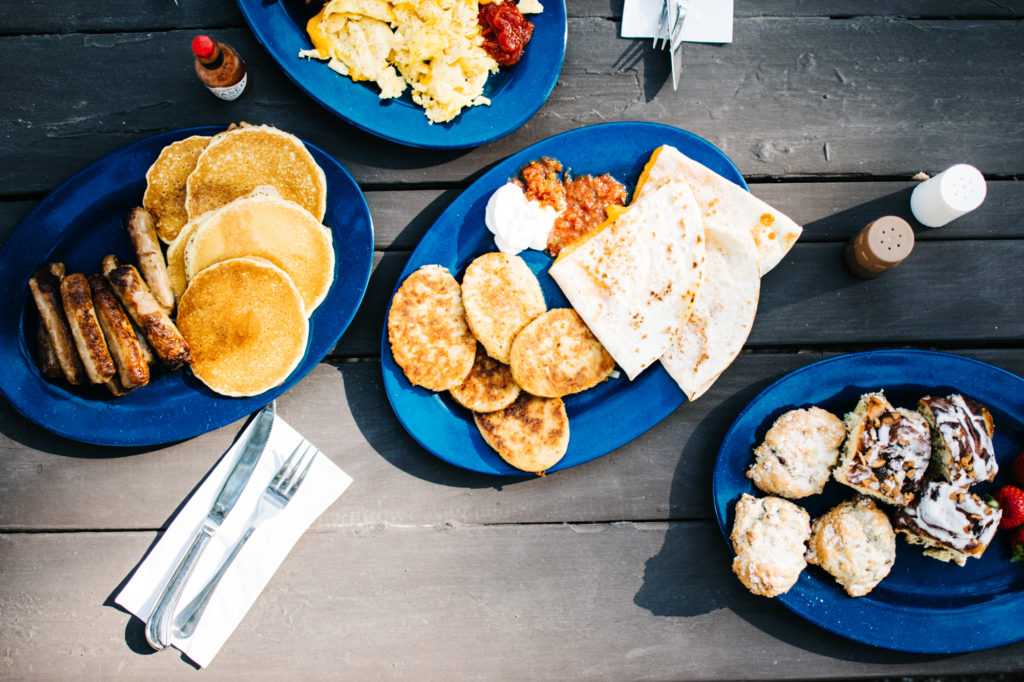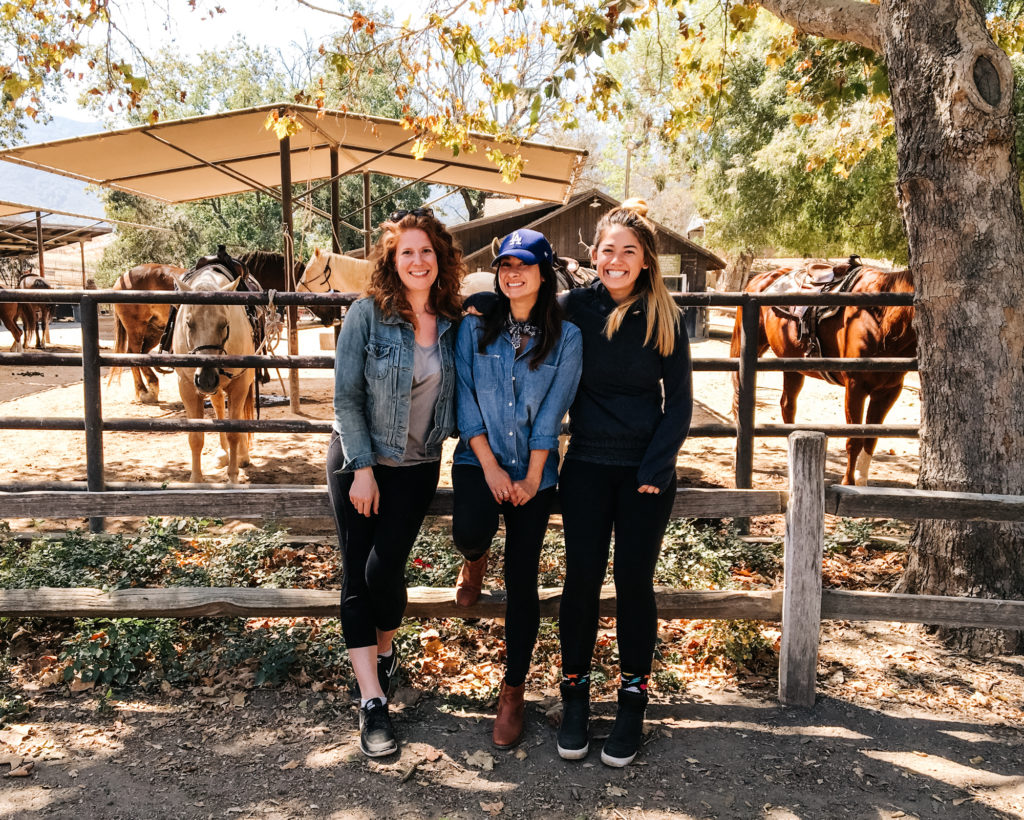 The way back revealed more deer and coyotes, and eased us into an afternoon of salt-water pool swims and delicious pre-packed picnic lunches. And then came the best surprise of all: One of the most skillful and healing massages I've ever received in my life, at Alisal's spa.
The moment Dawn laid her hands on my lower back and the top of my neck, I knew: She practiced craniosacral therapy. She was shocked when I asked, but confirmed my suspicion, and gladly threw some in at the end of our treatment. Craniosacral therapy works to balance the flow of cerebrospinal fluid, and is one of my favorite forms of bodywork (and yes, I did date a massage therapist for two years, so yes, I am very picky about these things).
Feeling supremely relaxed, we mosied our way into Los Alamos, where we dined at the newly opened Pico at the Los Alamos General Store. The food was exceptional, every dish playful and surprising, from the trio of local tomatoes with rosemary and purslane to the ricotta gnudi with fennel cream and roasted onions. Culinary explorers after my own heart, they even made a tarragon ice cream.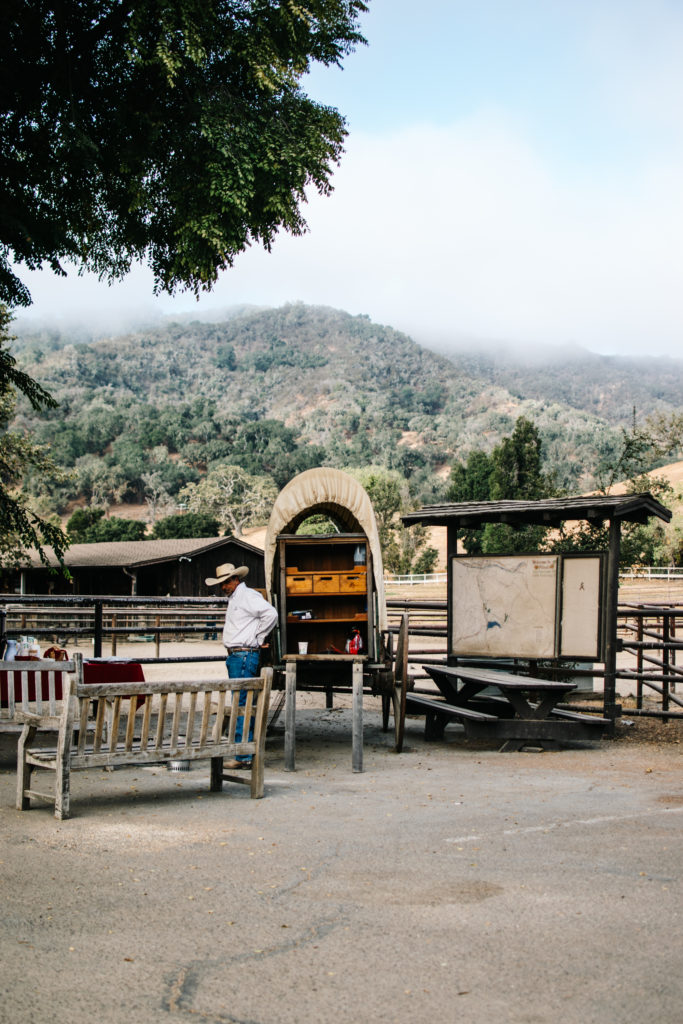 Sleepy and sated, we slept deeply and woke to our last morning at Alisal. Before a final stop in Solvang, we were lucky enough to discover homemade cowboy biscuits and coffee being served in the corral. This is the stuff of mountain dreams.
We bid adieu to Blackjack, Jesse, and Goose (our horses from the day before) and made our way up the hill to Solvang. The town as quaint as ever, we scouted out Olsen's Bakery for a hefty dose of marzipan before leaving. The almond kringle was every bit as delightful as I'd hoped something called a kringle would be.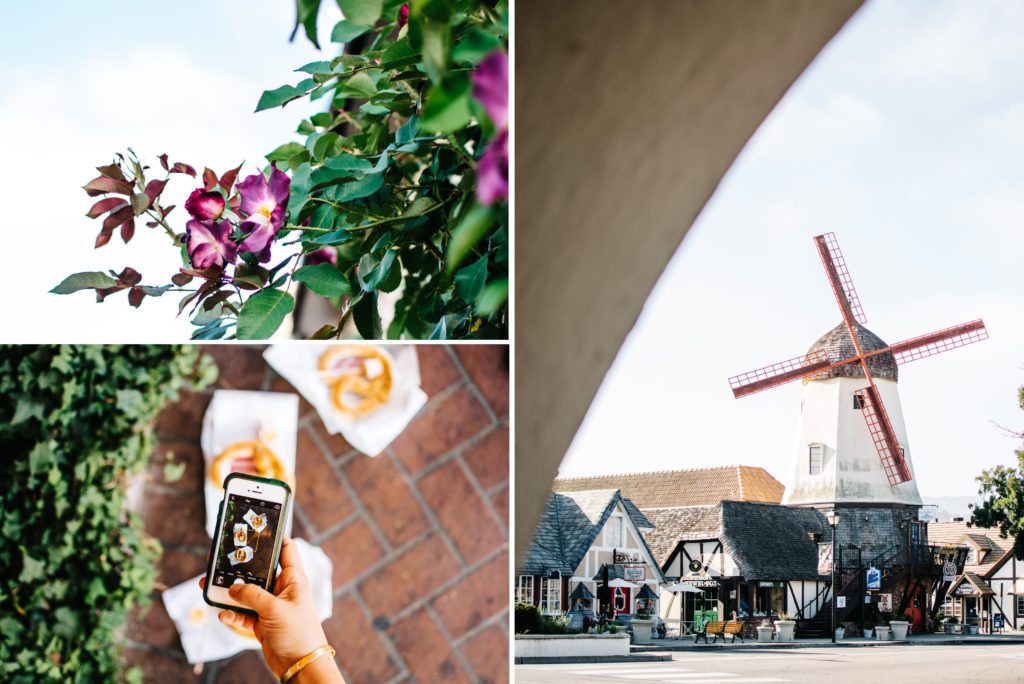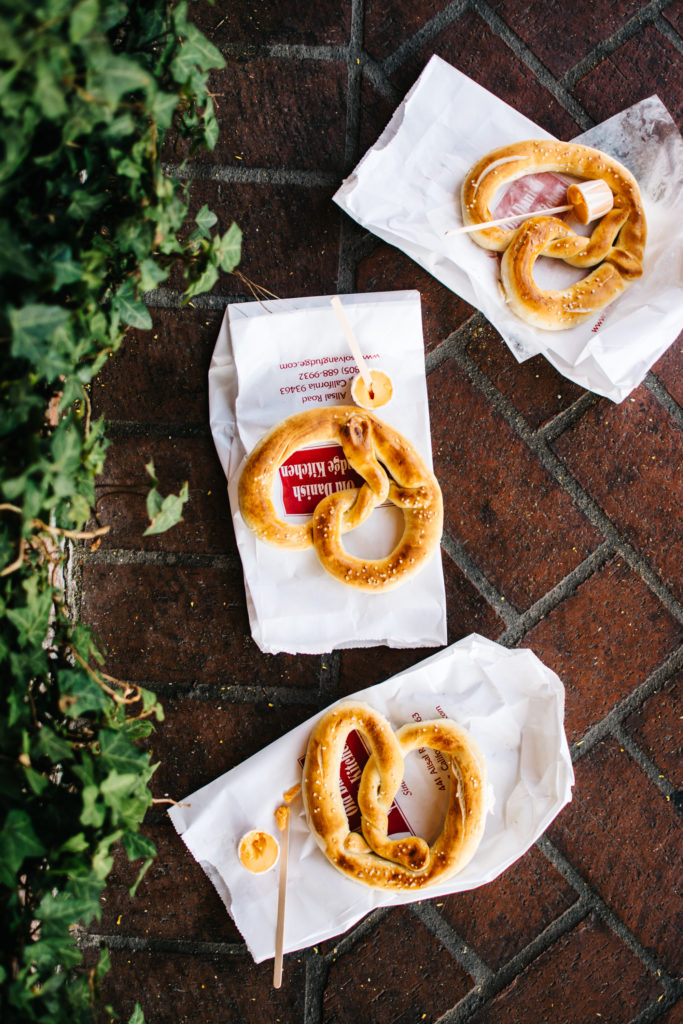 There was just one final item of import: We couldn't leave Solvang without a freshly baked giant pretzel from the Old Danish Fudge Kitchen. Each clutching our own warm bag filled with crusty, doughy pretzel delight and soft, pliant cheese, we began the drive back down to Los Angeles.
As we drove through the narrows of cliffside and mountain once again, I felt my heart tug at the leaving. Wherever I travel, I have a kind of land fetish: I want it to teach me, to tell me its secrets, reveal its power. This land in the Valley is potent. No matter how far it may be from its Chumash heritage, its vibrance is unstoppable. It is olive and grapes. It is horses and coyotes. It is mist and live oak trees. Freshly baked pretzels and tarragon ice cream. This is a land to learn from, and I can't wait to keep listening, keep learning. I can't wait to return.
To find out more about the six towns of the Santa Ynez Valley, visit their incredible online resource center.