THE KALE & CARAMEL COOKBOOK IS HERE!
ORDER NOW
Amazon
Barnes & Noble
IndieBound
Apple iBookstore
Google Play
Books-a-Million
CLAIM YOUR PREORDER BONUS RECIPE BUNDLE HERE.
Four never-before-seen bonus recipes are waiting for you!

I believe that herbs and flowers have the power to nourish inside and out. This sumptuously photographed and beautifully written cookbook presents eighty recipes for delicious vegan and vegetarian dishes featuring herbs and flowers, as well as luxurious do-it-yourself beauty products. Each chapter celebrates an aromatic herb or flower, including basil, cilantro, fennel, mint, oregano, rosemary, sage, thyme, lavender, jasmine, rose, and orange blossom.
The recipes tell a coming-of-age story through my kinship with plants, from a sun-drenched Maui childhood to healing from heartbreak and my mother's death. With bright flavors, gorgeous scents, evocative stories, and more than one hundred photographs, KALE & CARAMEL creates a lush garden of experience open to harvest year round.
EARLY BUZZ
"Lily's deep connection to nature is beautifully woven throughout this personal collection of recipes."
Amy Chaplin, Chef and James Beard Award-winning author of At Home in the Whole Foods Kitchen
"I am so happy Lily Diamond has expanded her exquisite blog into an actual book. Her ability to frame solid instruction (both herbal and culinary) with a deeper take on what it means to live through our senses is a gift, all articulated through a poetic voice, original and bold."
Mollie Katzen, author of Moosewood Cookbook and The Heart of the Plate
"Lily is a magician of plants and a wizard of salads, a fierce friend and storyteller. Through this book, you will not only learn beautiful new ways of using your favorite garden staples and approachable methods of trying less common ingredients like bee pollen and hemp seeds, but you will also gain a friend, laughter and tears included."
Molly Yeh, creator of My Name is Yeh and author of Molly on the Range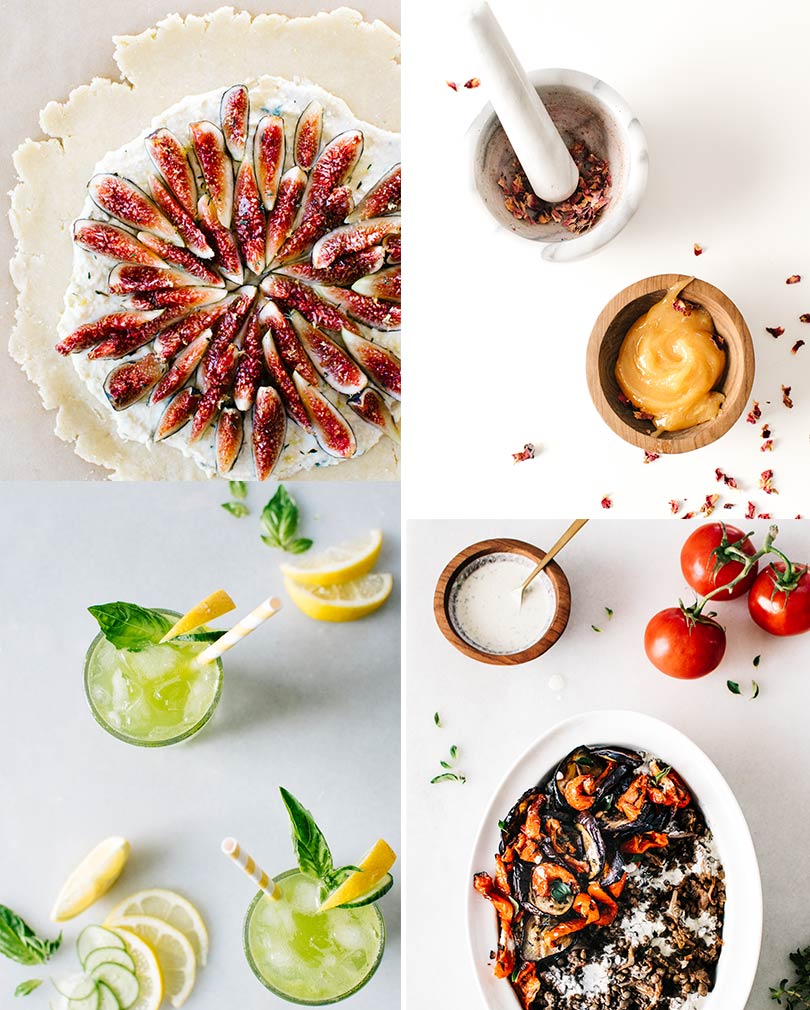 BOOK TOUR
MAY 2: LOS ANGELES
Rolling Greens LA
Book Release Party!
Snag your tickets here!
MAY 20: SAN FRANCISCO
Omnivore Books
3pm
In Conversation with Phyllis Grant of Dash & Bella
JUNE 15: LOS ANGELES
Palihotel West Hollywood
In Conversation with Phoebe Lapine & Pamela Salzman, Moderated by Suzanne Hall, Editor-in-Chief of the Chalkboard Magazine.
JUNE 20: LOS ANGELES
Moon Juice Silver Lake
Book Signing with Jessica Murnane & Laura Wright
6-8pm