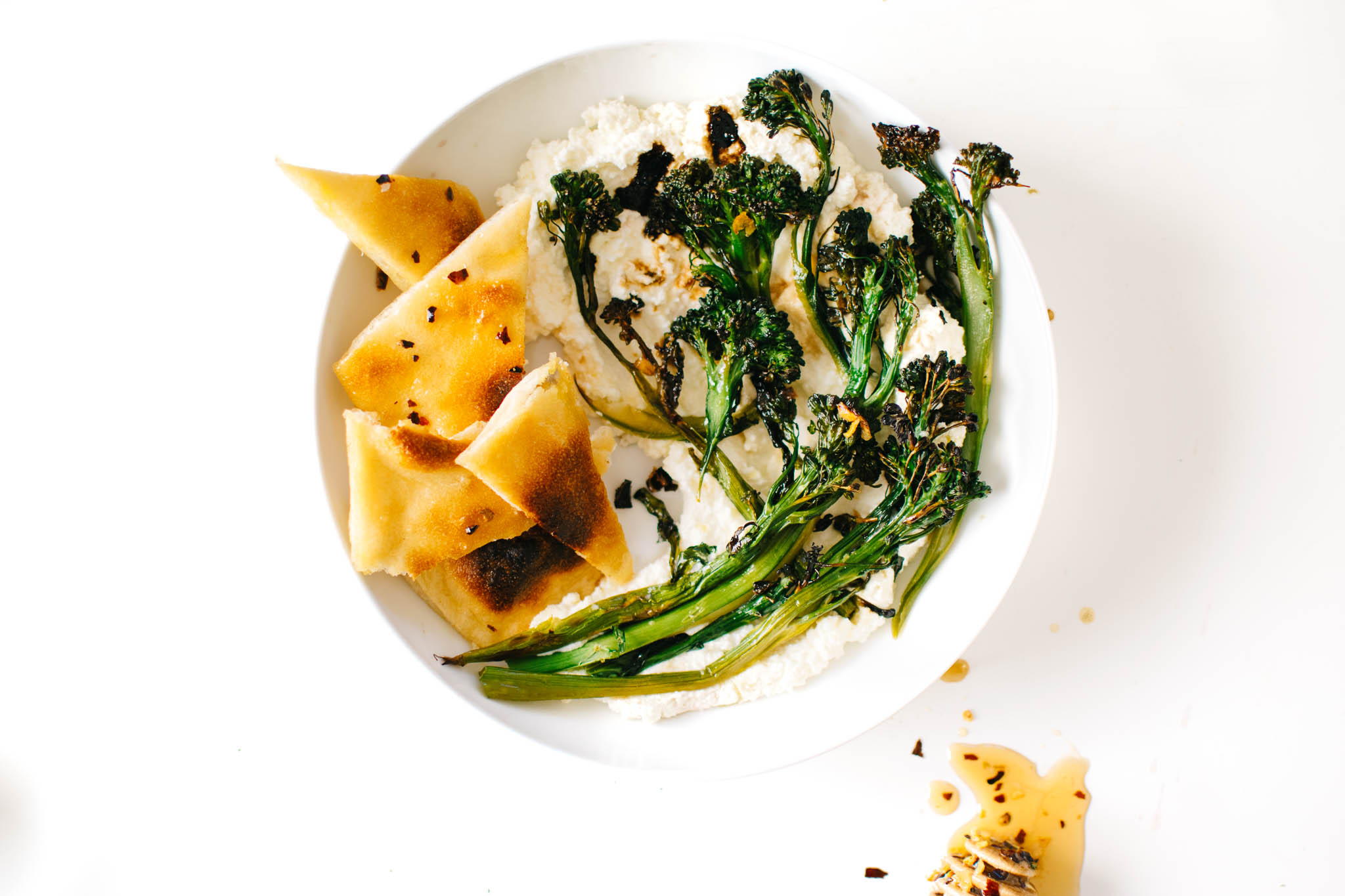 Jump to Recipe
This post was created in partnership with Truvía. All opinions are my own.
How do you nourish yourself? Sure, I mean that a bit in regards to food, but also more, bigger, the full picture of nourishment. What restores you? Heals your heart? Keeps you going? I think about these questions a lot around this time of year, every year, because it's the anniversary of my mother's passing. Nine years this week.
I think about the many ways I've been asked to mother myself, and how I've learned to accept mothering from unusual sources. Like every other part of life, the way I receive care is constantly changing. I'm not a creature of habit on the outside, though I certainly seek emotional constancy at every turn. But practically speaking, I don't eat or drink the same thing every morning, I don't use the same toothpaste month after month, I don't even drink the same kind of tea on a regular basis. But there are a few kitchen staples—and emotional mainstays—that never change: nutritional yeast, spirulina, olive oil, hemp seeds, flaky sea salt, honey, stevia, laughter, hand-holding, honesty, vulnerability, curiosity.
These are ingredients that form a web of comfort in the kitchen and in my heart. They give me space and support to explore and nourish and savor. They are a true foundation. Which is why I'm particularly in love with Truvía Nectar, which is purely blended with two of my favorites: honey and stevia.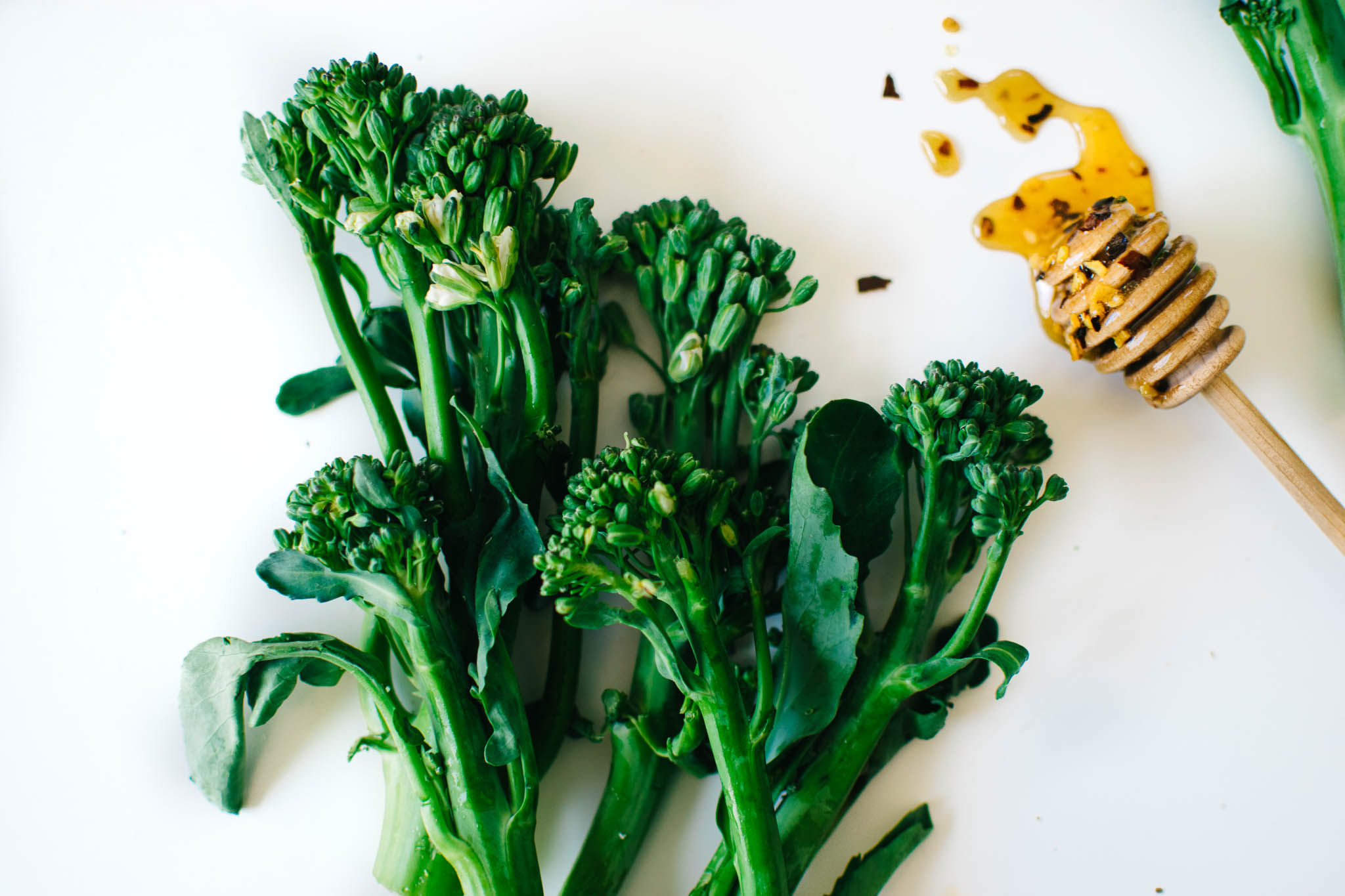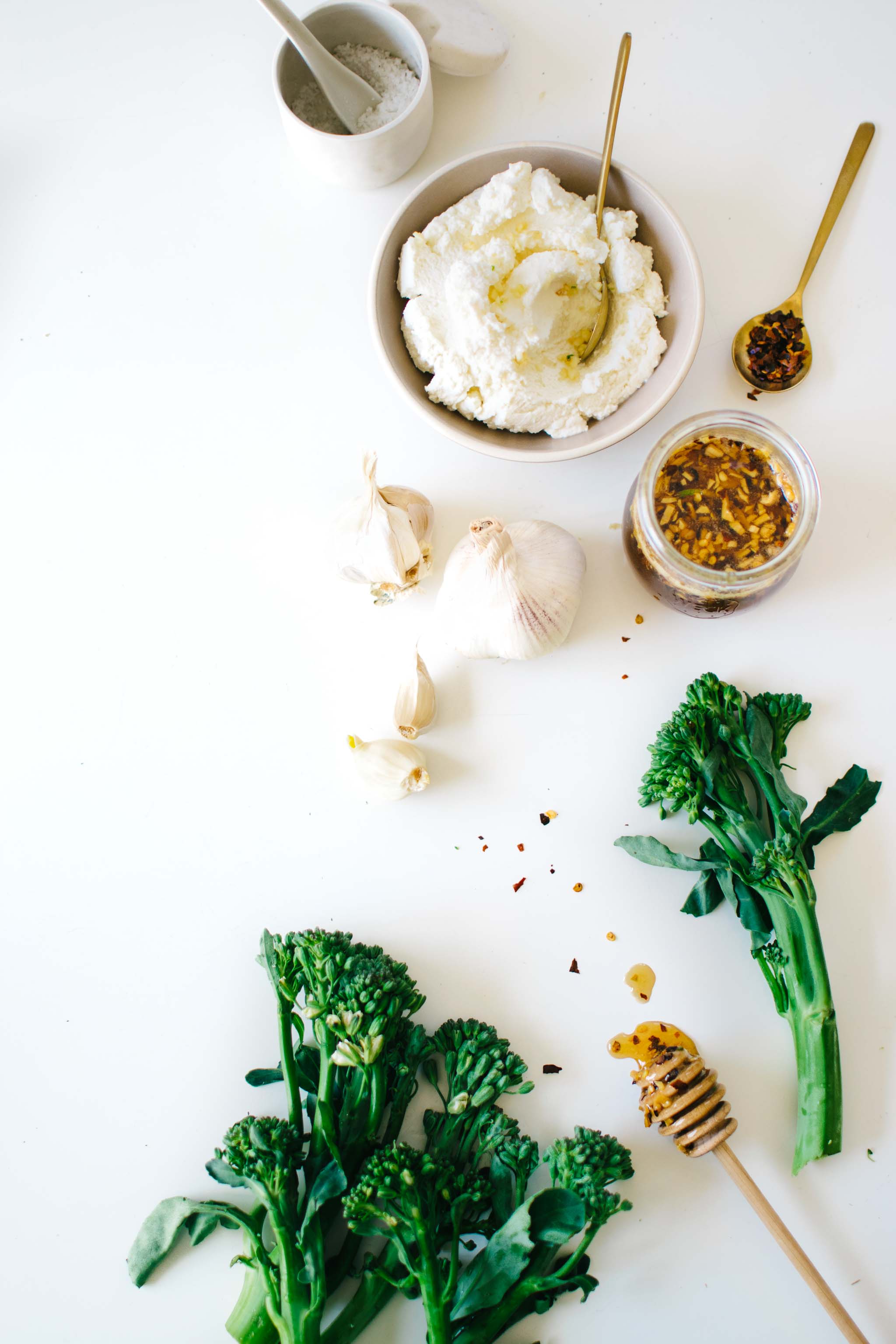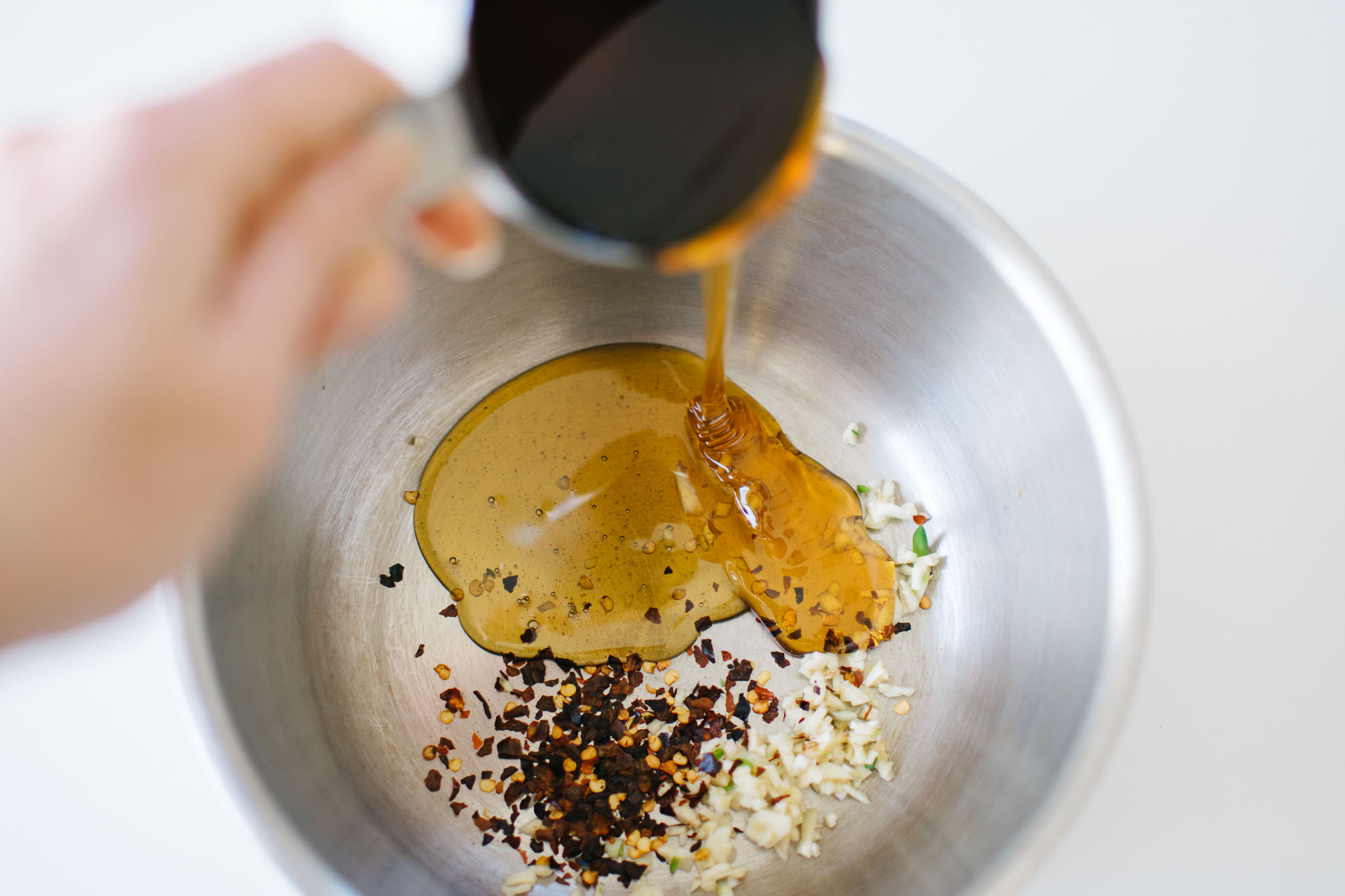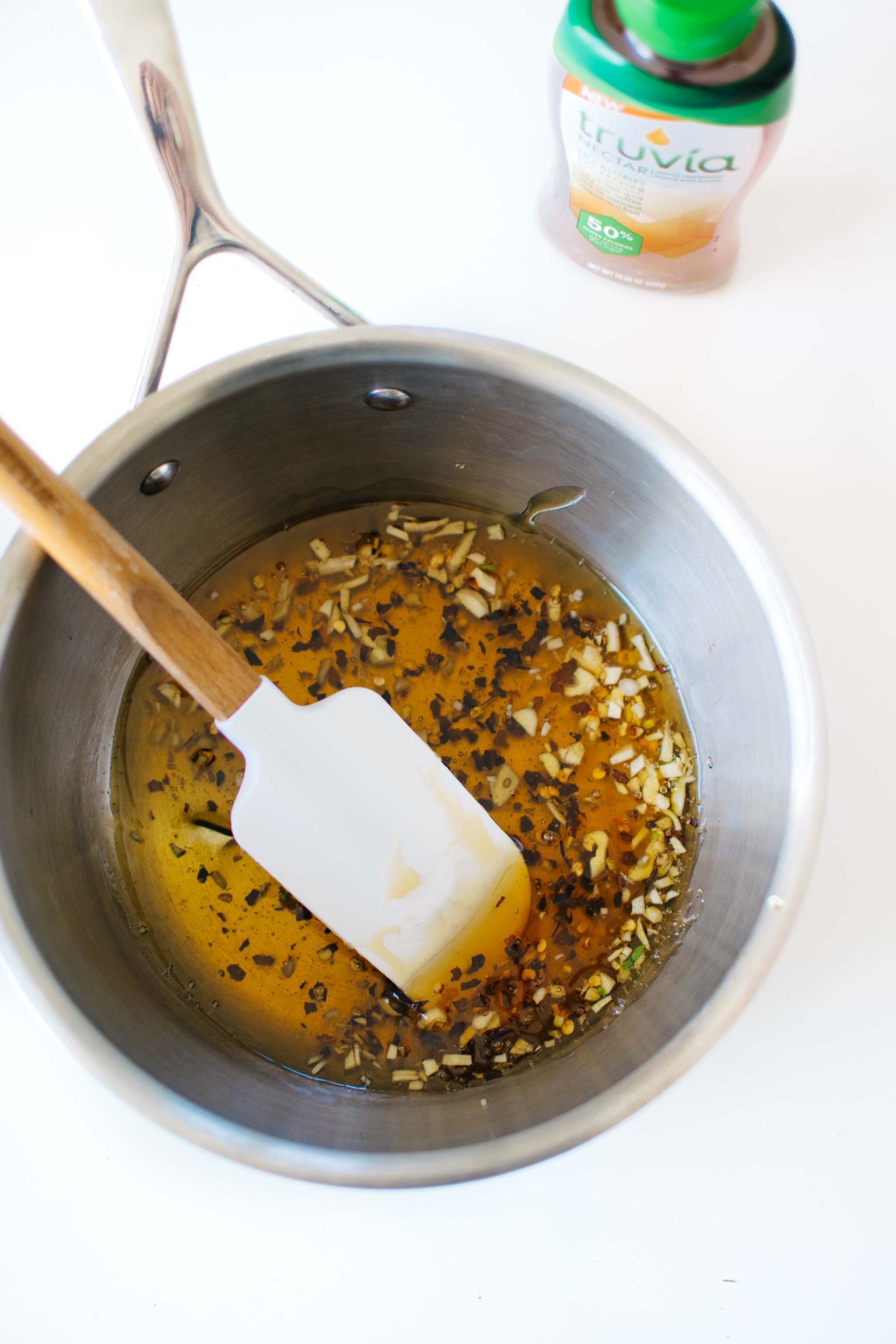 Let's talk for a second about why I use stevia. I'm not on a low-sugar diet, but I do find that I feel better when I'm not eating massive doses of sugar (unprocessed—like fruit, coconut, or maple—or processed), particularly first thing in the morning. There's a lot of science that shows we do better health-wise when our blood sugar isn't crazy elevated throughout the day. Stevia is a leafy plant, the extract of which has a flavor profile about 200 times as sweet as sugar, naturally. That means you only need a tiny splash of it to sweeten up just about anything. I like to add a touch to my smoothies or blended plant milks, so that I don't need to amp up my blood sugar just for flavor.
Truvía Nectar, a blend of stevia leaf extract and honey, offers the dreamy flavor of honey with half the calories of sugar due to the addition of magical stevia. The perfect marriage. And because it's twice as sweet as honey, you only need half as much.
And since we're talking about what's nourishing me of late, I've been craving deep collisions of salt, sweet, acid, and spice. Flavors a little bit like the complexity of this garlic chili-infused drizzle.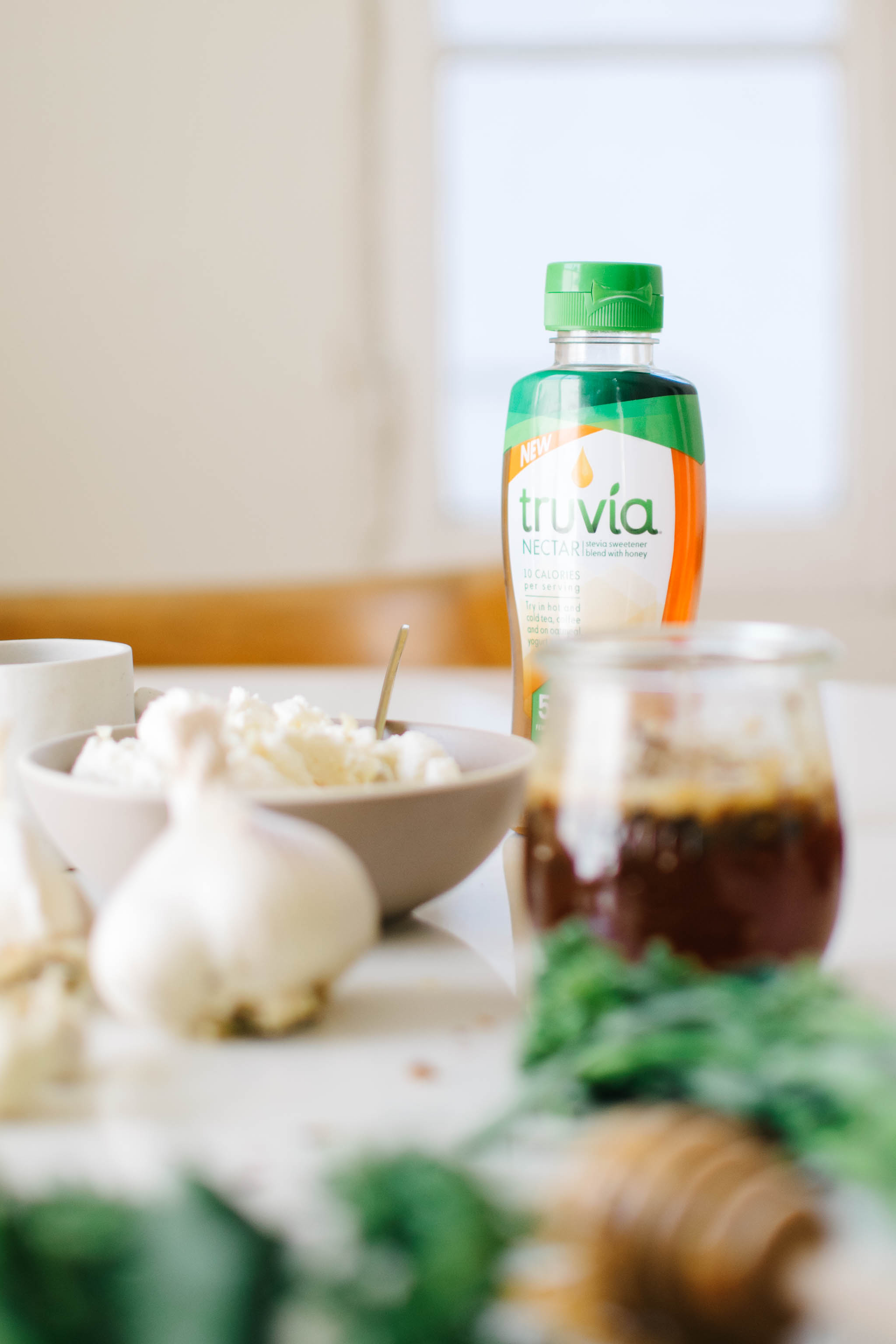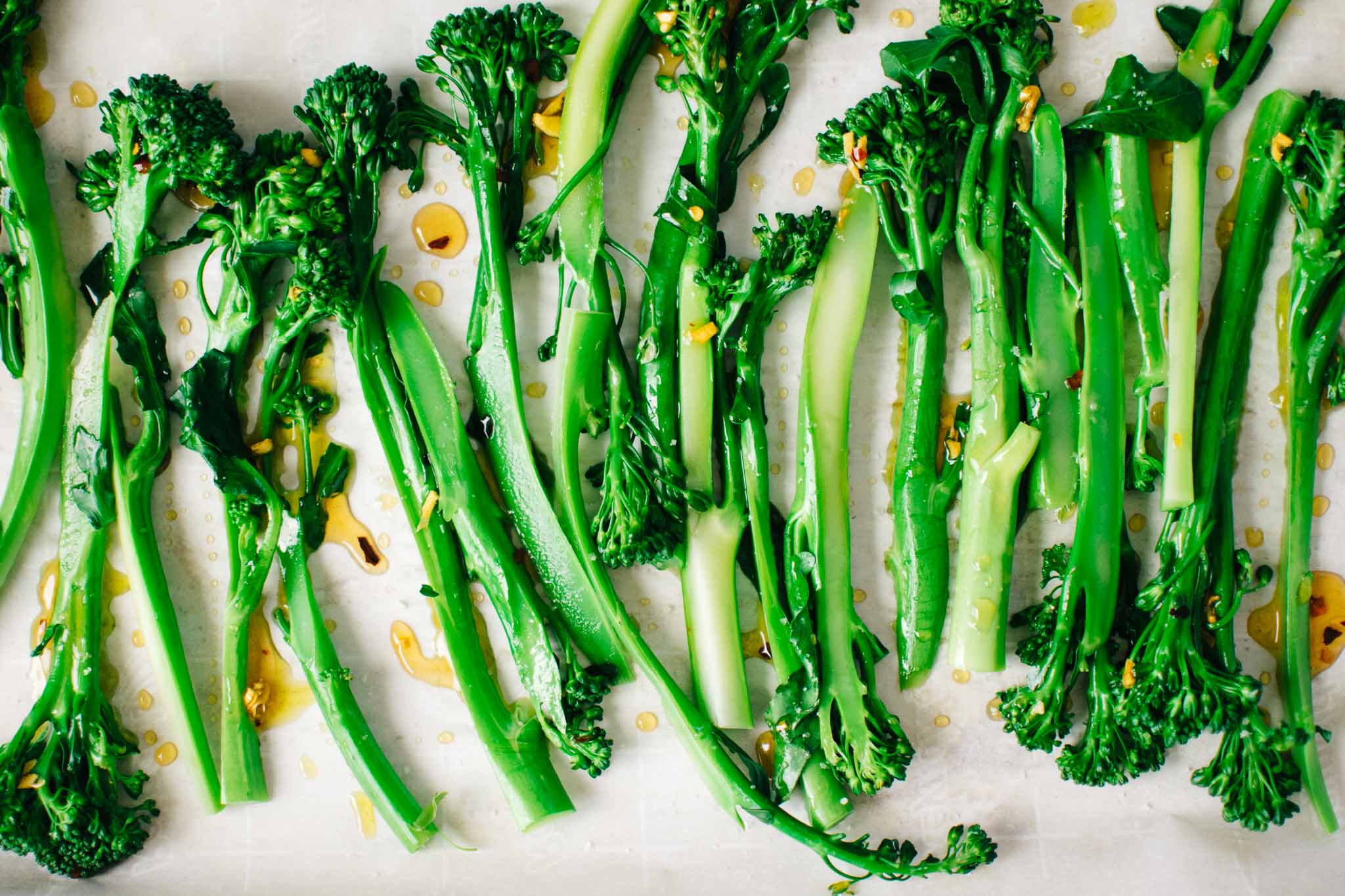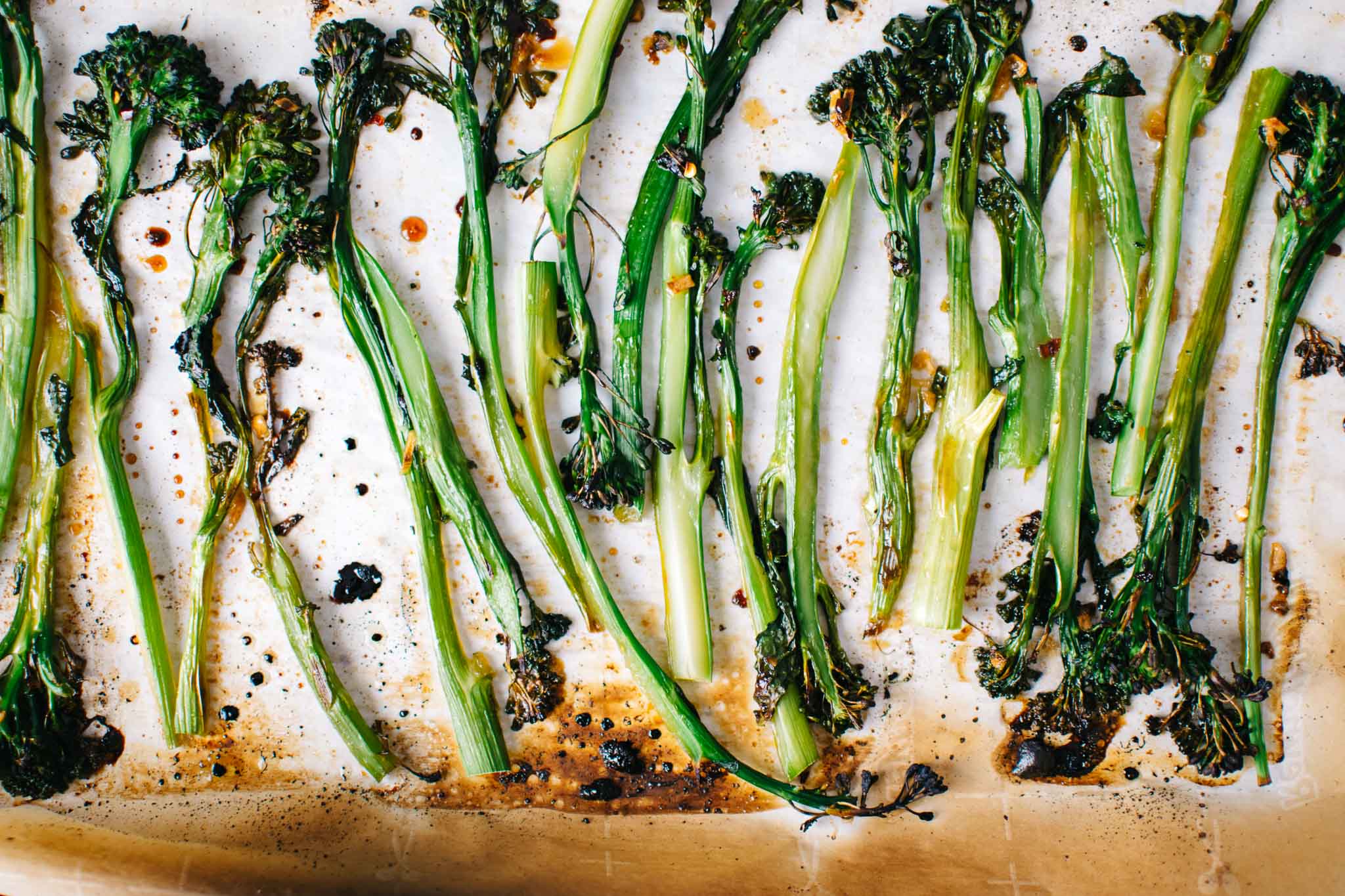 Maybe it's that so few relationships, occasions, ideas, feel straightforward—I'm leaning towards flavors that embrace complexity, that remind me it's ok to feel many things all at once. Here, the sweet honey flavors are piqued by red chili flakes and pungent garlic, then drizzled on the bright grass of broccolini. Finished with tangy vinegar, and laid on a bed of luscious ricotta.
When I don't have all the answers, I like my food simple and nourishing, easy and potent. Having a nice grilled flatbread topped with more chili and garlic-infused Truvía Nectar is an excellent addition.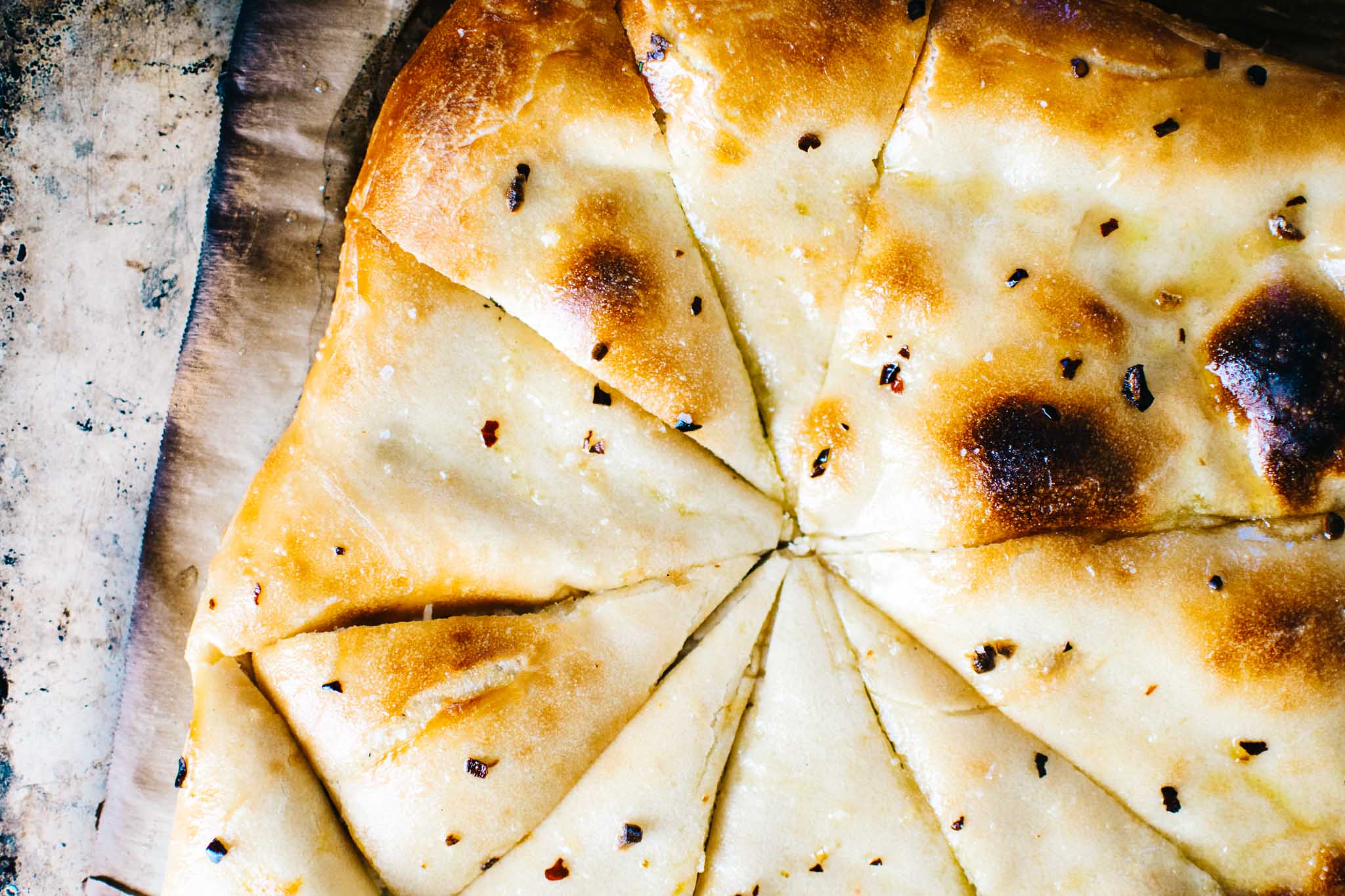 You could easily grill this broccolini instead of oven-roasting and broiling, which makes it perfect for summer parties and outdoor gatherings. But as rustic and easy as this dish is, it will also serve you well at an elegant dinner party or luncheon. You can add in other veggies or fresh credit for dipping in the garlicky ricotta, too.
Like the wildness of spicy, garlicky honey, I try to surprise myself in my methods of self-care. I anoint my chest with lavender before bed. I take a walk under new canopies of trees. I find small totems of mother-love: rose quartz hearts, tender conversation, quiet.
I think she would've been pretty excited about this broccolini, too. I'd love to hear how you mother yourself, how you nourish your heart. Happy broccolini-ing.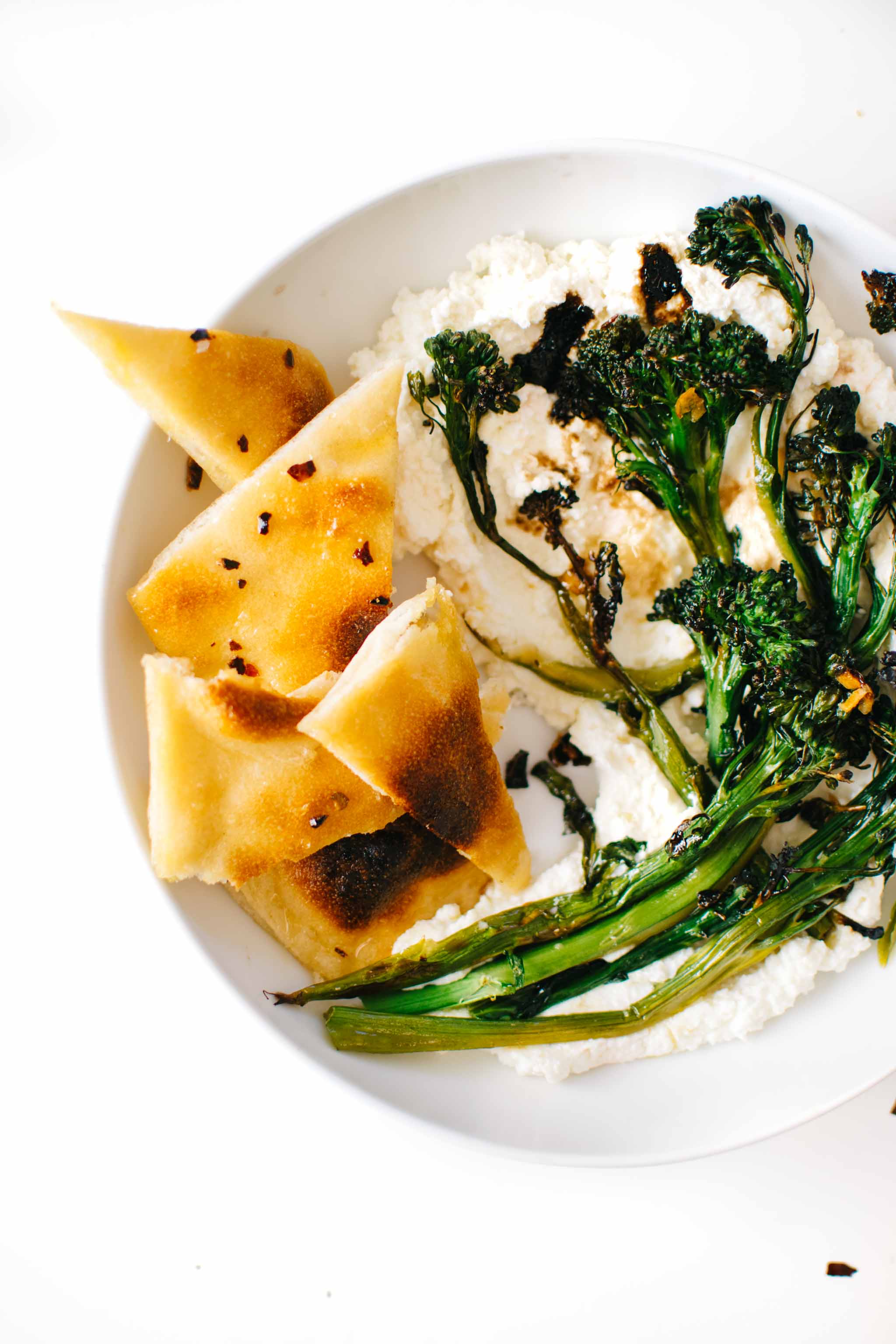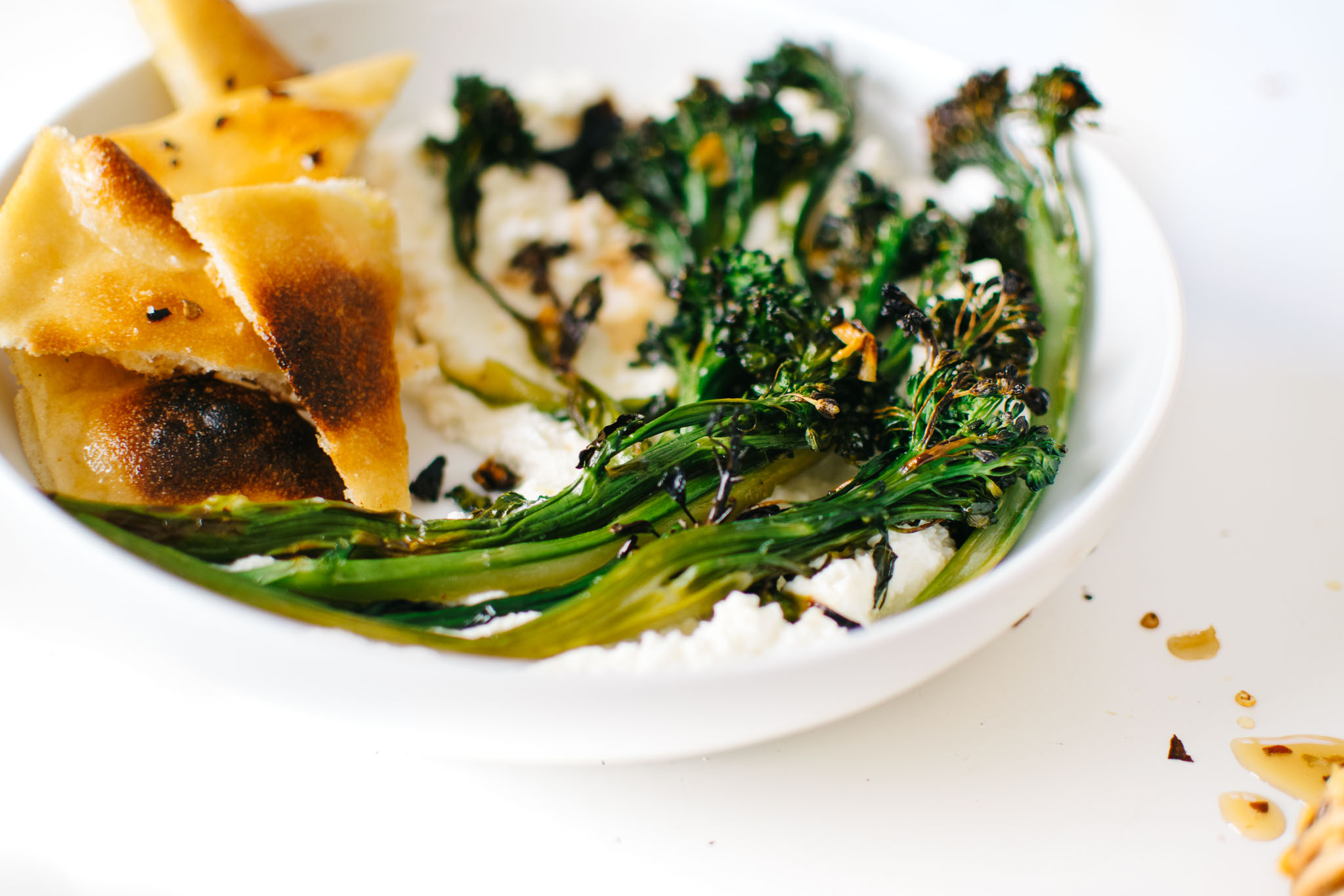 Sweet 'n' Spicy Charred Broccolini with Garlicky Ricotta
Ingredients
GARLIC CHILI DRIZZLE
3/4

cup

Truvía Nectar

1

tablespoon

chopped garlic

3/4

teaspoon

red pepper flakes
BROCCOLINI
water for steaming

3/4

pound

broccolini stems and florets

1

tablespoon

olive oil

1

teaspoon

garlic chili nectar, recipe above

few

piches

flaky sea salt, to taste

2

teaspoons

rice vinegar
GARLICKY RICOTTA
3/4

cup

ricotta cheese

1 1/2

teaspoons

minced garlic

1/2

teaspoon

sea salt
Instructions
GARLIC CHILI DRIZZLE
Place the Truvía Nectar, garlic, and red pepper flakes in a medium saucepan over medium heat, stirring frequently until it begins to simmer. Reduce heat to low and continue to stir occasionally, another five minutes.

Remove from heat, and let sit until cool. Transfer to a glass jar, seal, and let sit at least two hours, and ideally 48 hours to let the flavors marry.
BROCCOLINI
Preheat oven to 425º. Line a small baking sheet with parchment paper.

Place a metal steamer basket in a large pot with an inch of water. Cover, turn heat to high, and bring water to a boil. Once water is boiling, remove the lid and add broccolini. Replace the lid and steam for 2 minutes, until bright green and just the slightest bit tender. Remove from heat.

Place broccolini in a single layer on the parchment paper. Drizzle with olive oil, garlic chili drizzle, and sprinkle with flaky sea salt. Toss to coat evenly.

Roast broccolini for 7-8 minutes on the middle rack, until beginning to brown. Turn broiler to high and broil, still on the middle rack, for 3 minutes, until edges are crispy brown.
GARLICKY RICOTTA
In a small bowl, combine ricotta, minced garlic, and sea salt. Stir vigorously to integrate ingredients.

Place a nice shmear of ricotta in the bottom of a bowl, and top with roasted broccolini. Serve with flatbread, brushed with chili garlic drizzle. Splash with rice vinegar to finish, and add flaky sea salt and more chili flakes as desired.