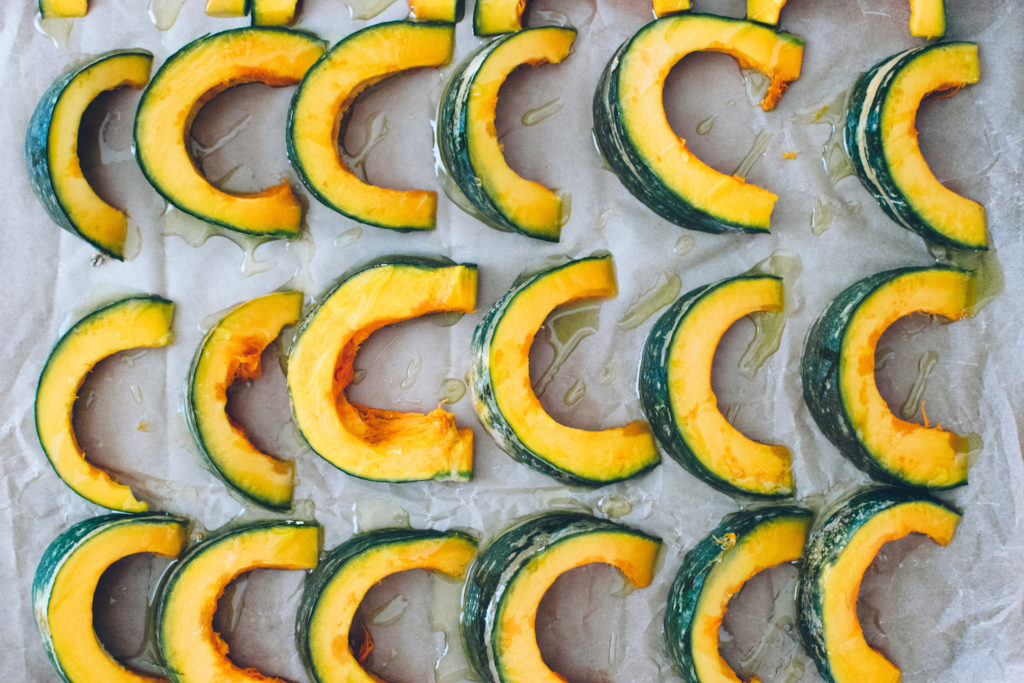 Jump to Recipe
This soup is a primer for autumn nights: Earthy, rich on the palate, warming, and deeply comforting. It's also a prelude to a confession: I rarely use pumpkin for my seasonal cooking. The trouble is, kabocha squash is everything pumpkin purports to be, and more. It's dense, sweet, and profoundly orange. I even make my pumpkin pie from baked kabocha squash. But enough about pie. Today is all about soup.
Scandalizing pumpkin confessions aside, this soup becomes a complete meal with the support of fennel and onion in the base, cooling plain yogurt, tangy pomegranate (in both molasses and fresh forms), and the complexity of my own toasted dukkah.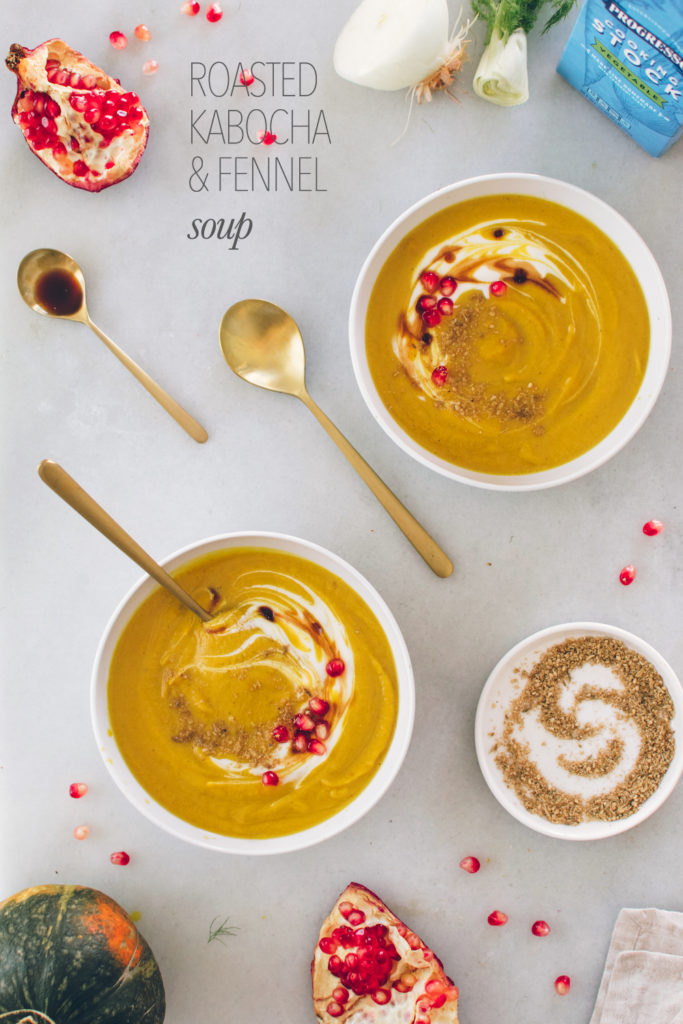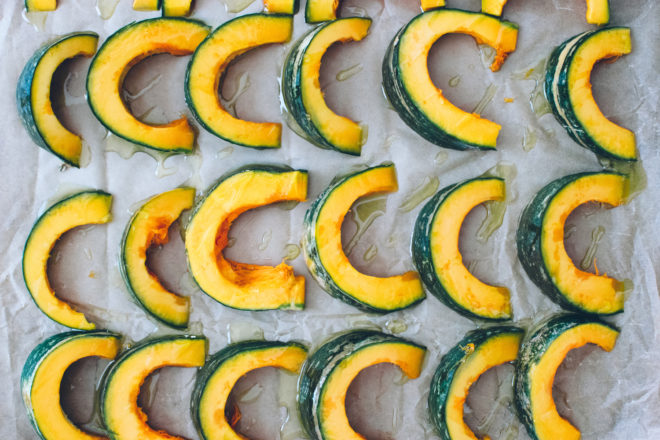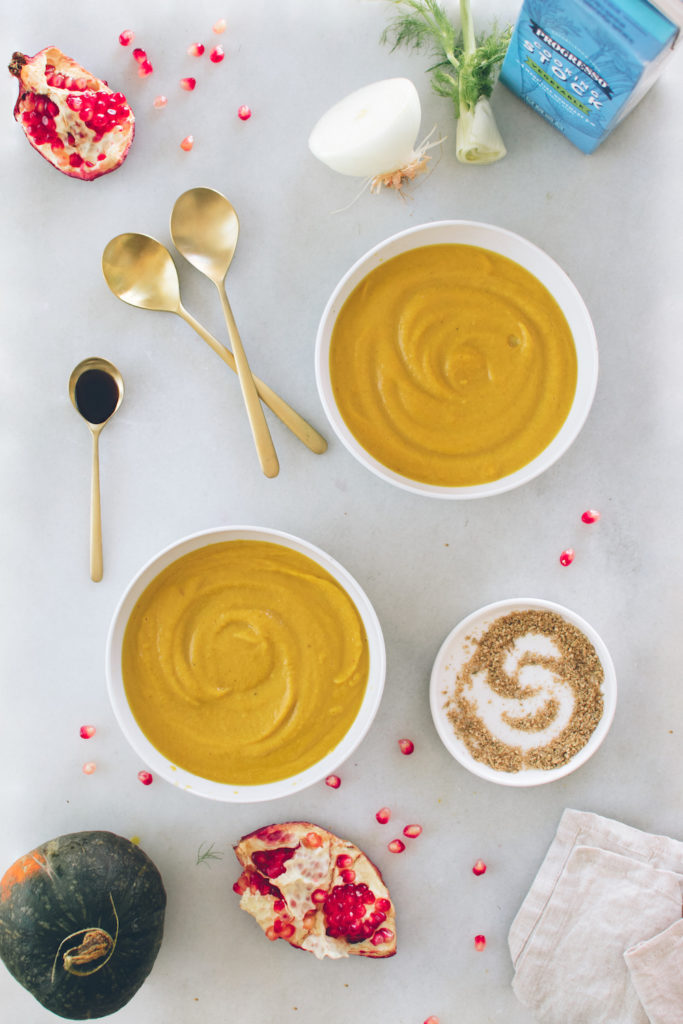 Dukkah is a middle eastern spice mix that can be blended at home, and customized to highlight the flavors of the dish at hand. Here, I used sesame, fennel, coriander, and cumin—all of which enliven the sweetness of the squash and are particularly bright against the yogurt. Toasting the dukkah gives it a super potent shabam of flavor.
The soup comes together with the beautiful base notes of Progresso's gorgeous new vegetable stock. Made solely with pure, natural ingredients, it's the perfect umami foundation on which flavorful caramelized fennel, onion, and a light zing of ginger can play. Paired with the tangy sass of pomegranate molasses and fresh pomegranate arils, it's hard to find a more perfectly autumnal soup.
Happy kabocha-ing!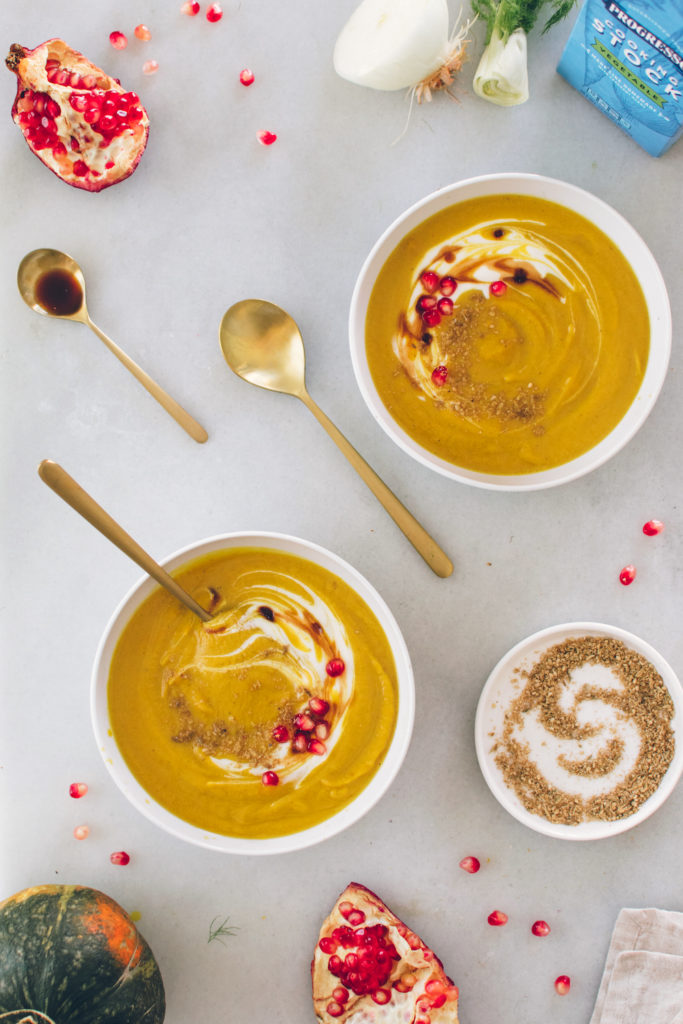 ROASTED KABOCHA FENNEL SOUP.
Ingredients
2

cups

cooked kabocha squash or pumpkin

from 1 medium-large kabocha squash

1

cup

sliced fennel bulb

1

cup

sliced yellow onion

½

inch

knob of fresh ginger

roughly chopped

1

tablespoon

olive oil

½

teaspoon

sea salt

1 ¾

cups

vegetable stock

½

cup

plain yogurt

1

teaspoon

fennel seeds

1

teaspoon

sesame seeds

½

teaspoon

ground coriander

¼

teaspoon

ground cumin

pomegranate molasses

to drizzle (optional)

pomegranate seeds

to top
Instructions
Preheat oven to 425º. Cut kabocha squash in half and scoop out seeds. Slice into half circles, about 1 to 1 ½ inches thick. Place on parchment lined baking sheet. Drizzle with olive oil and turn the squash pieces to coat with oil. Roast for 20-25 minutes, until completely tender.

While roasting, place fennel, onion, ginger, sea salt, and olive oil in the bottom of a large stock pot and sauté over low heat until browning. Stir frequently.

When the kabocha is done roasting, scoop the flesh out of the skin and add to the stock pot. Add vegetable stock and continue to sauté this new mixture for a few more minutes, allowing the flavors to marry.

Transfer the mixture to a blender and blend on high til fully incorporated. Taste, and add more sea salt as you prefer.

To prepare the dukkah, roughly crush fennel, sesame, cumin, and coriander with a mortar and pestle. In a frying pan or cast iron skillet, gently heat this mixture over medium high flame until the seeds begin to pop, about 1-2 minutes. Remove from heat.

Serve soup with a dollop of plain yogurt, toasted dukkah, a drizzle of pomegranate molasses, and pomegranate arils.