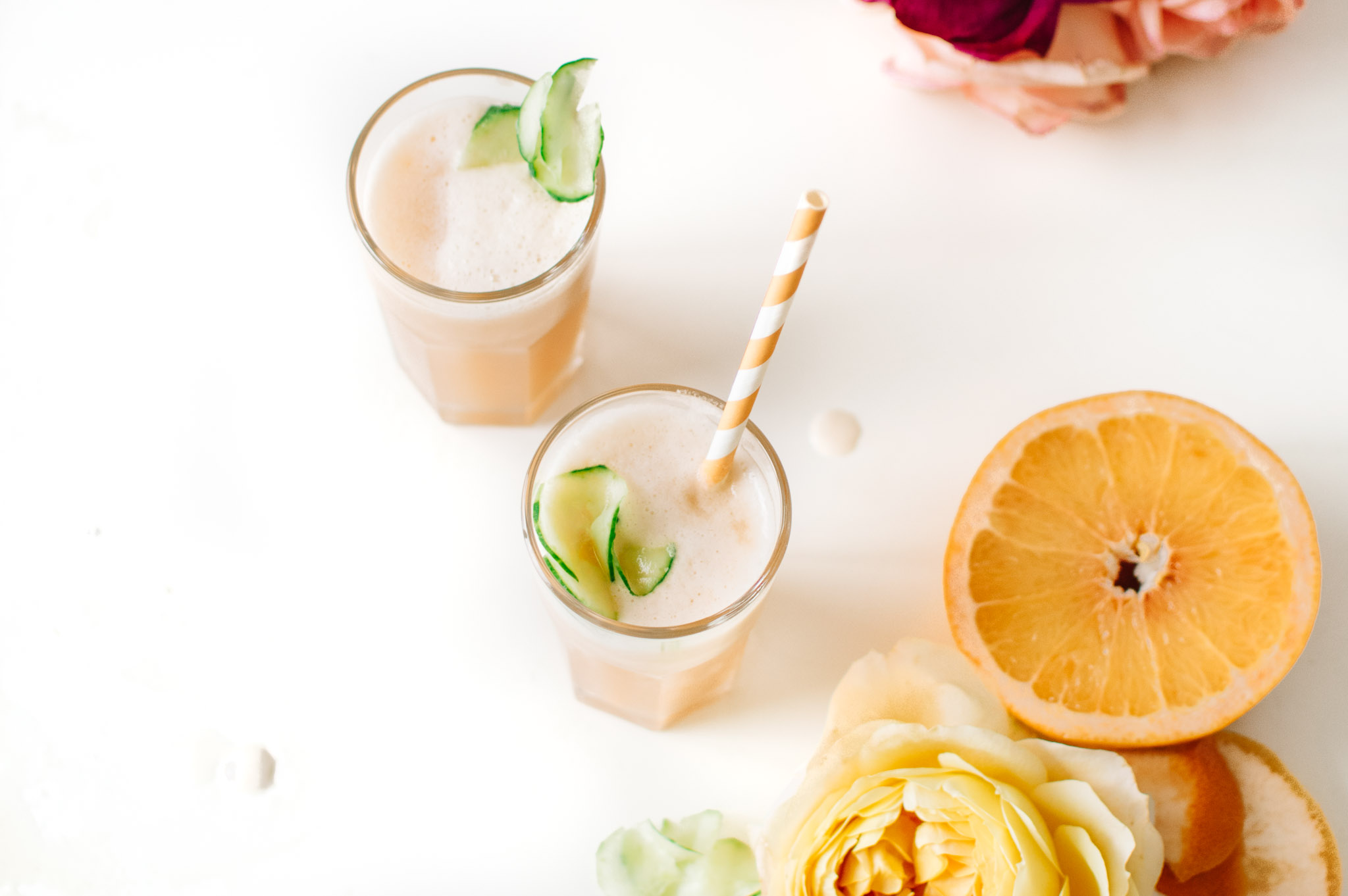 Jump to Recipe
Hello, my juicy friends! I'm doing all kinds of psychospiritual backflips and triple salchows because today I get to share with you the very first of four trailer videos for the Kale & Caramel cookbook! Last summer, I chose one blended juice, one soup, one food-based DIY body and beauty treatment, and one dessert to be highlighted in video form—starting with this pink grapefruit, cucumber, and rose skin quencher.
And! You can now claim a preorder bonus bundle of four recipes with your order number from any retailer. These are never-before-seen recipes that got cut from the book at the last minute. They needed a home. And they are so, so excited that they get to go home with you! But without further ado: Press play!
Shooting these videos was also incredibly fun: I got to work with the über-talented Haley Davis of Brewing Happiness, whose video work inspired me all year. Haley emailed me just days before I was about to start my search for a videographer, telling me she was about to visit LA and asking if I might want to make a video or two. Little did she know I had a four-video project in mind! Collaborating with Haley was a dream—and I learned so, so much in the process (these lessons predominantly included: my hair will never do what I want it to do; I mostly wear overalls, regardless of season or occasion; I'm a sucker for big, floppy garden roses; and ume plum vinegar works very well for punching up anything pink).
Beyond all that, it was exciting to bring the chapters of the book to life. The book is organized by herb and flower: eight herbs and four flowers in total. Each chapter explores that herb's flavor pairings, geographical origin, and subtle healing properties both as food and for topical application in DIY body and beauty products. And all the recipes are paired with stories (of death and sex and naked dinner parties, obviously) that illustrate my connection to the plant. This juice is from the ROSE chapter.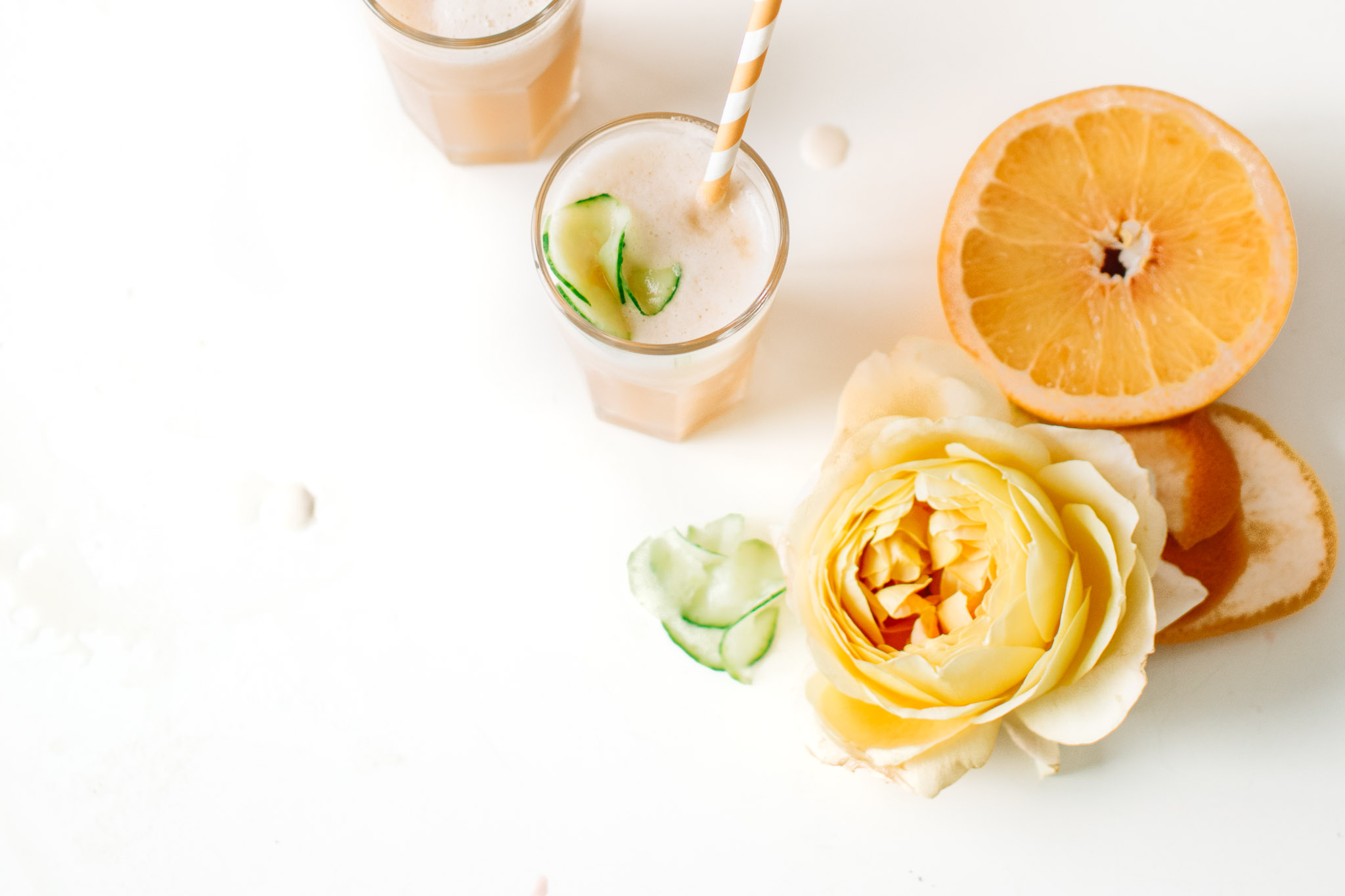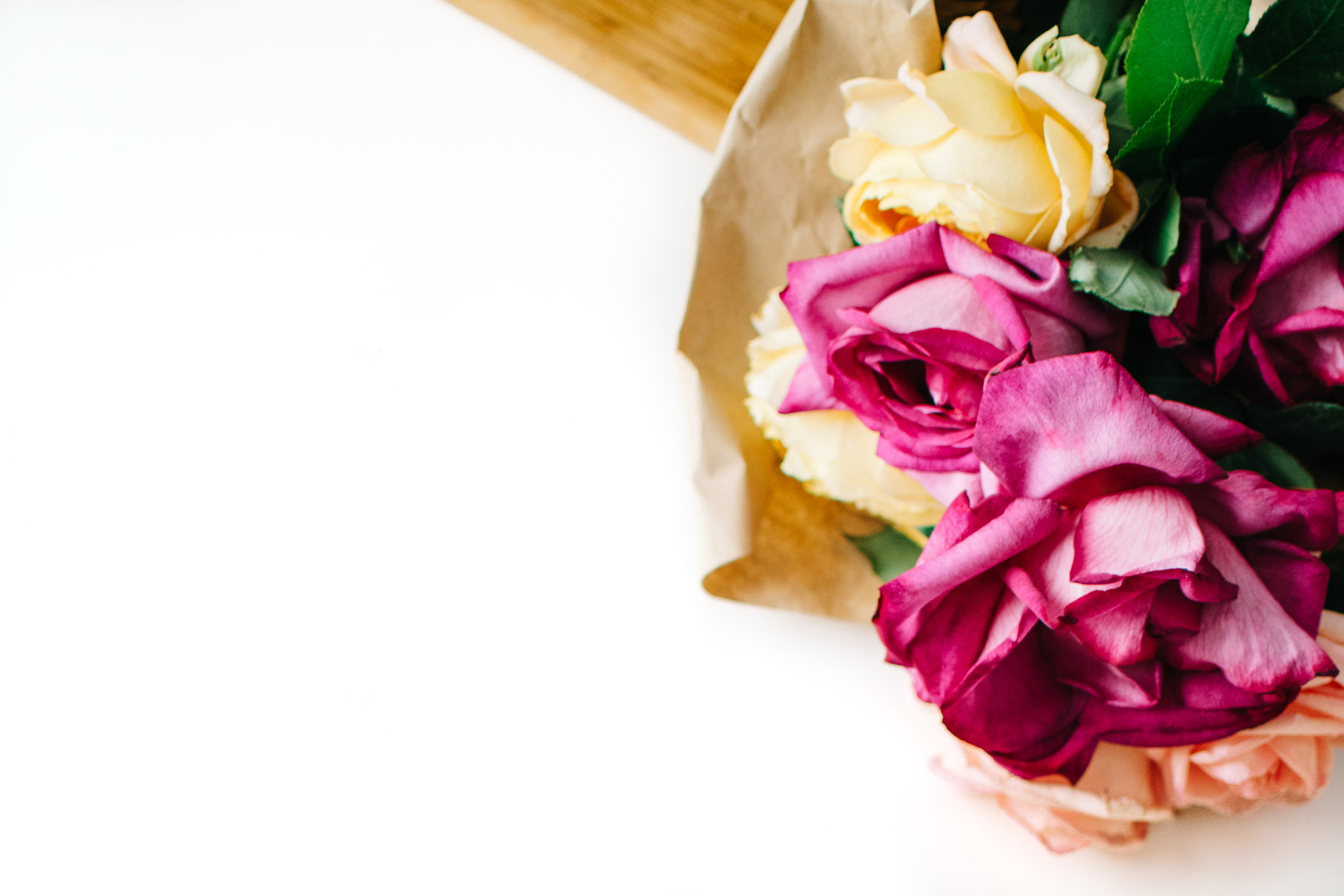 Here, rose awakens a softness of heart, encouraging compassion, ease, and self-acceptance. Blended with ultra-hydrating cucumber and grapefruit, this juice nourishes on cellular and sub-cellular levels. You'll find the full recipe in Kale & Caramel: Recipes for Body, Heart, and Table, which publishes May 2.
Preordering now locks in access to a slew of bonuses and giveaways, beginning with this cute Bonus Recipe bundle I put together just for you. The Bonus Recipes span breakfast, tea, an oil infusion, and a citrus fennel compote perfect for entertaining. Each recipe is paired with stories, and the bundle itself opens with a letter straight from my heart to yours. You can access all of that once you preorder here.
Your readership is everything. I adore you. Yes, you. Here are some more roses to prove it.