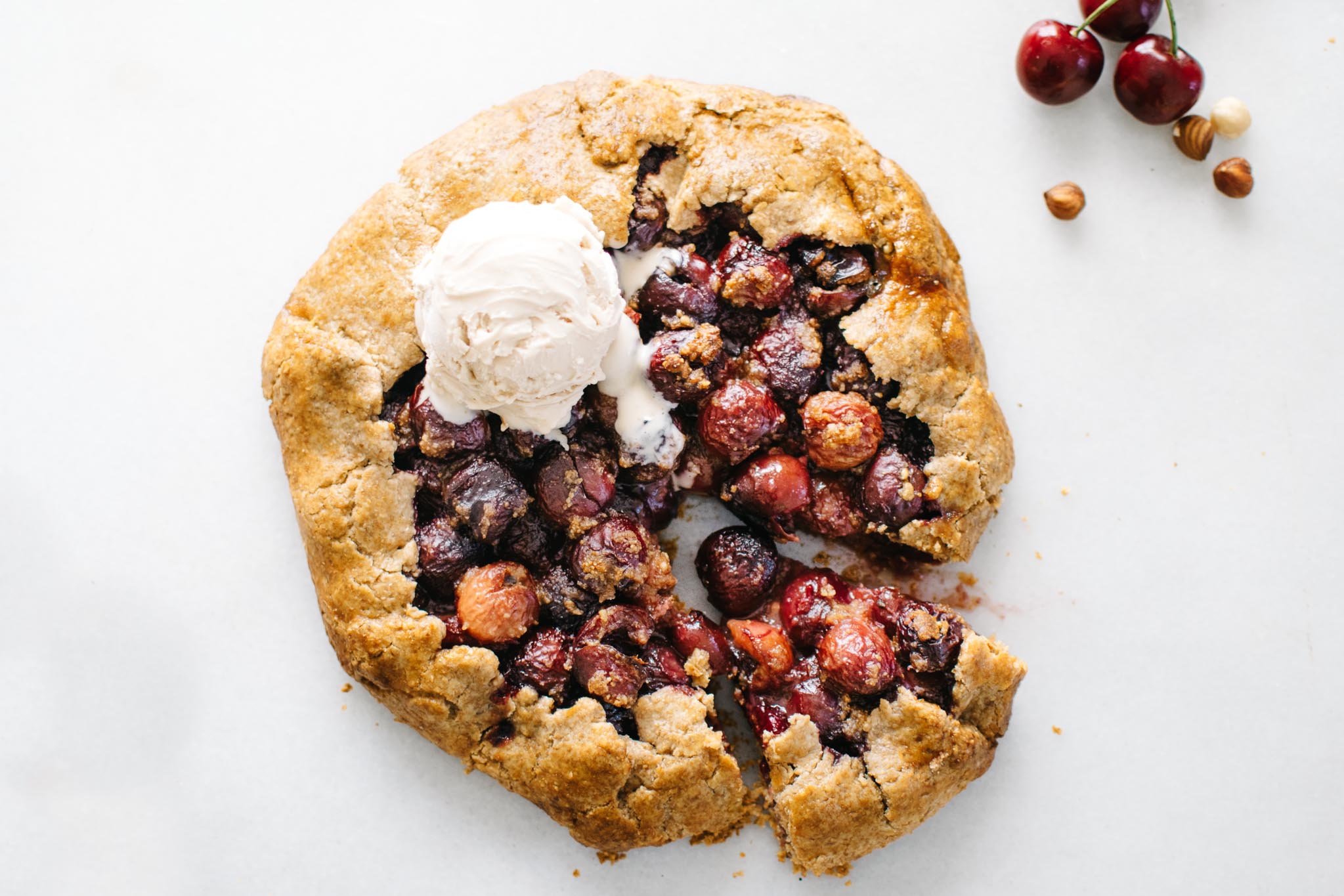 Jump to Recipe
For a long time, I couldn't imagine living anywhere but the Bay Area. I moved from Maui to San Francisco in 2010, a year and a half after my mom died, and proceeded to fall deeply in love with the city's hills and jasmine, its fog and chill, the endless sweep of its coastline. I was born in a tiny town called Bolinas, about an hour north of the city, and that land, after so many decades, still feels like home. The water. The deep green. The tenuous hold human life has amidst so much unpredictable natural splendor.
I surprised myself when I moved to Los Angeles in 2013, but it was a choice born of desire for greater professional rigor—I wanted to be in a community that valued art and creativity the way that San Francisco valued tech. And for all the ways creativity might be corrupted by "the industry" here in LA, it's still the only city I've lived in where creative pursuits are fully valued, respected, and remunerated. Los Angeles is also enjoying a particularly gloriously late springtime right now, replete with the arrival of stone fruit—like the cherries in this hazelnut cherry galette and the nectarines I used on last week's orange blossom yogurt crostini (below).
San Francisco, though—San Francisco still holds part of me in its clutches. Which was why it was such a pleasure to return for a Kale & Caramel book event at Omnivore Books on Food, the glorious shop in Noe Valley I'd often stop in on my daily strolls. Omnivore, owned by the gracious, funny, and deeply warm Celia Sack, is a sanctuary for the food- and literature-obsessed. The moment I set foot in the shop last week, Celia took me aside to give me a thin, beautifully illustrated book from 1958 called The Melting Pot: A Cookbook of All Nations. In short order, she hauled out a 5-gallon tub of leftover ice cream from the previous week's event, and we became fast friends.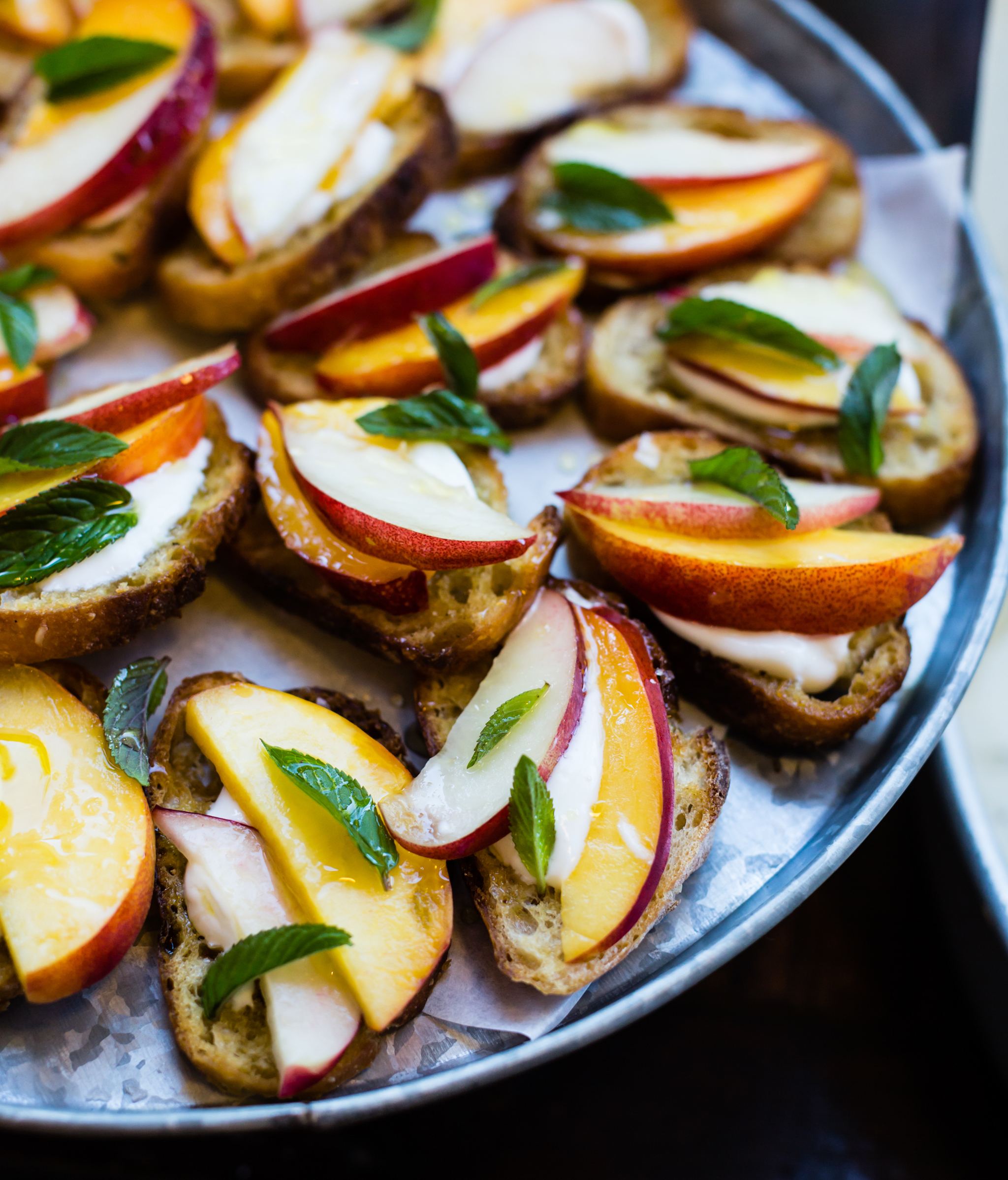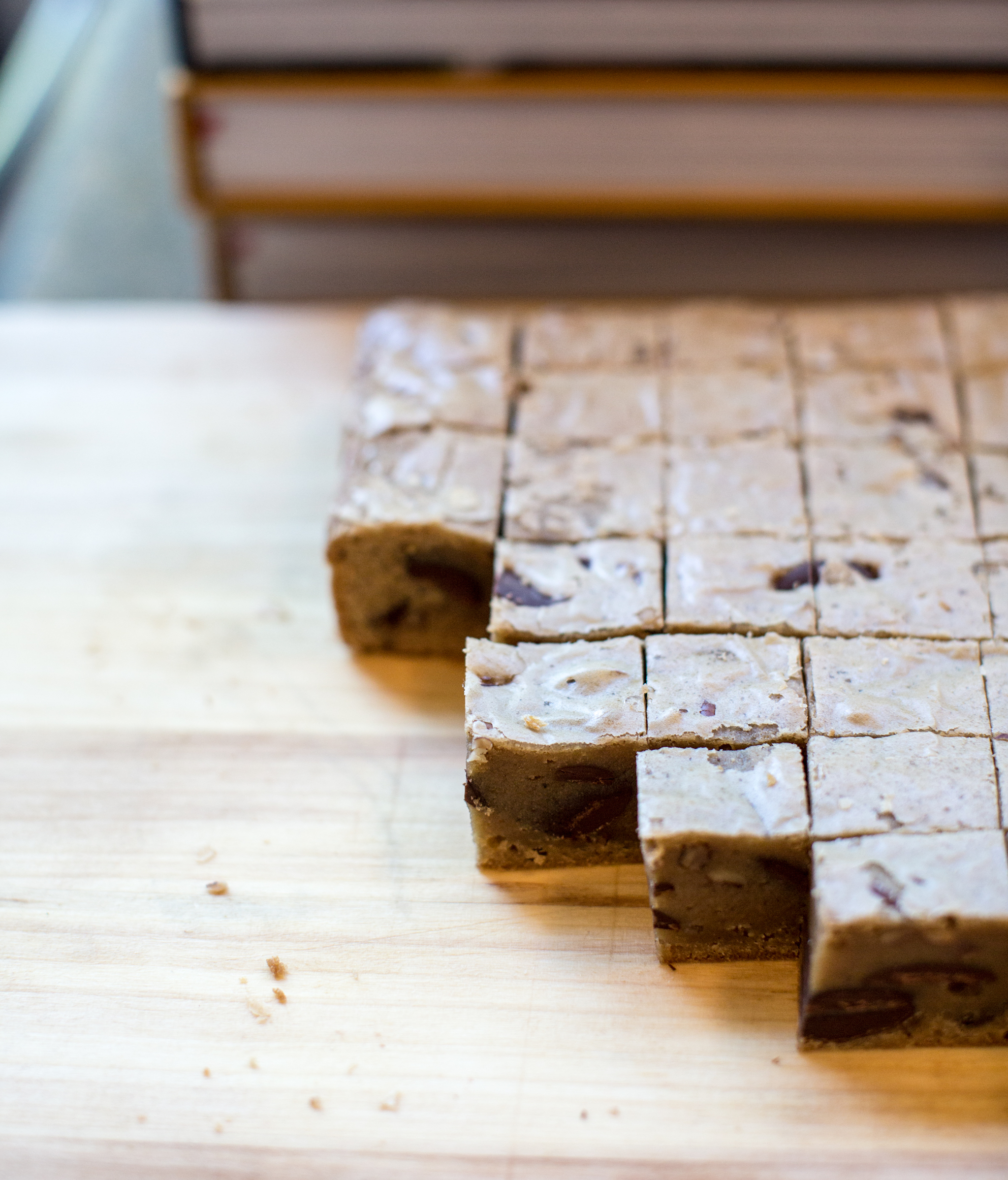 Image credit: Alanna Taylor Tobin | The Bojon Gourmet
The day was made even more special by the fact that one of my favorite writers on earth—Phyllis Grant, of Dash and Bella—would be there to chat with me. We met a few minutes ahead of time, Phyllis with her signature brown butter blondies and piercing questions in tow, and talked about what was on- and off-limits (on: death, sex, food, politics, smothering oneself with raw honey and fresh herbs; off: anything that could be fact-checked as false by my father, who was sitting in the front row). I didn't know what to expect—how many people would be coming, or what the feel of the afternoon would be, and I was blissfully surprised.
We packed the room to its furthest, most literary corners, and I couldn't have wished for a sweeter, more loving crowd. My friend Alanna Taylor-Tobin, of The Bojon Gourmet, spent the whole morning with me prepping treats and putting out proverbial fires (I forgot to put the sugar in the tart dough!)—and then took these incredible photos from the event. It helped to have my core crew of Bay Area friends beaming at me from the audience, but it was equally thrilling to meet so many new Kale & Caramel readers.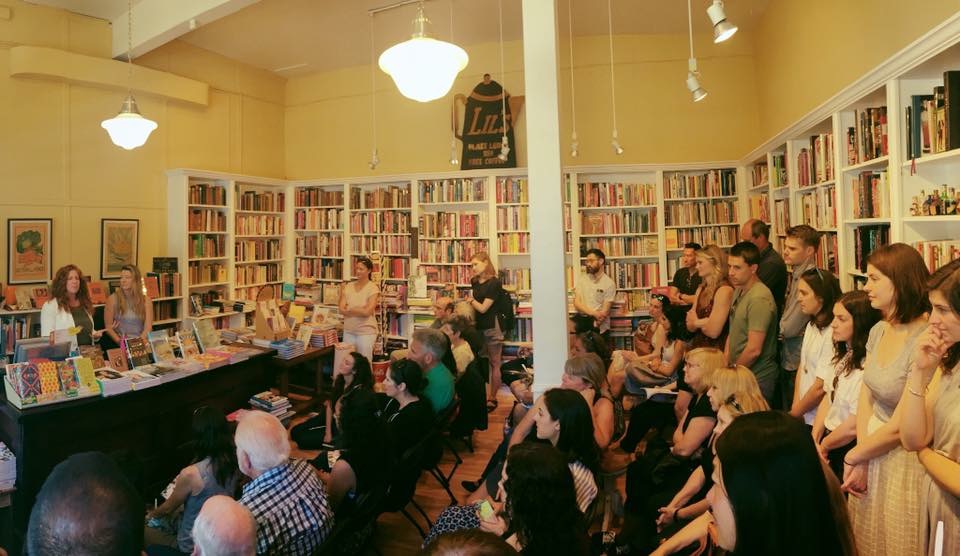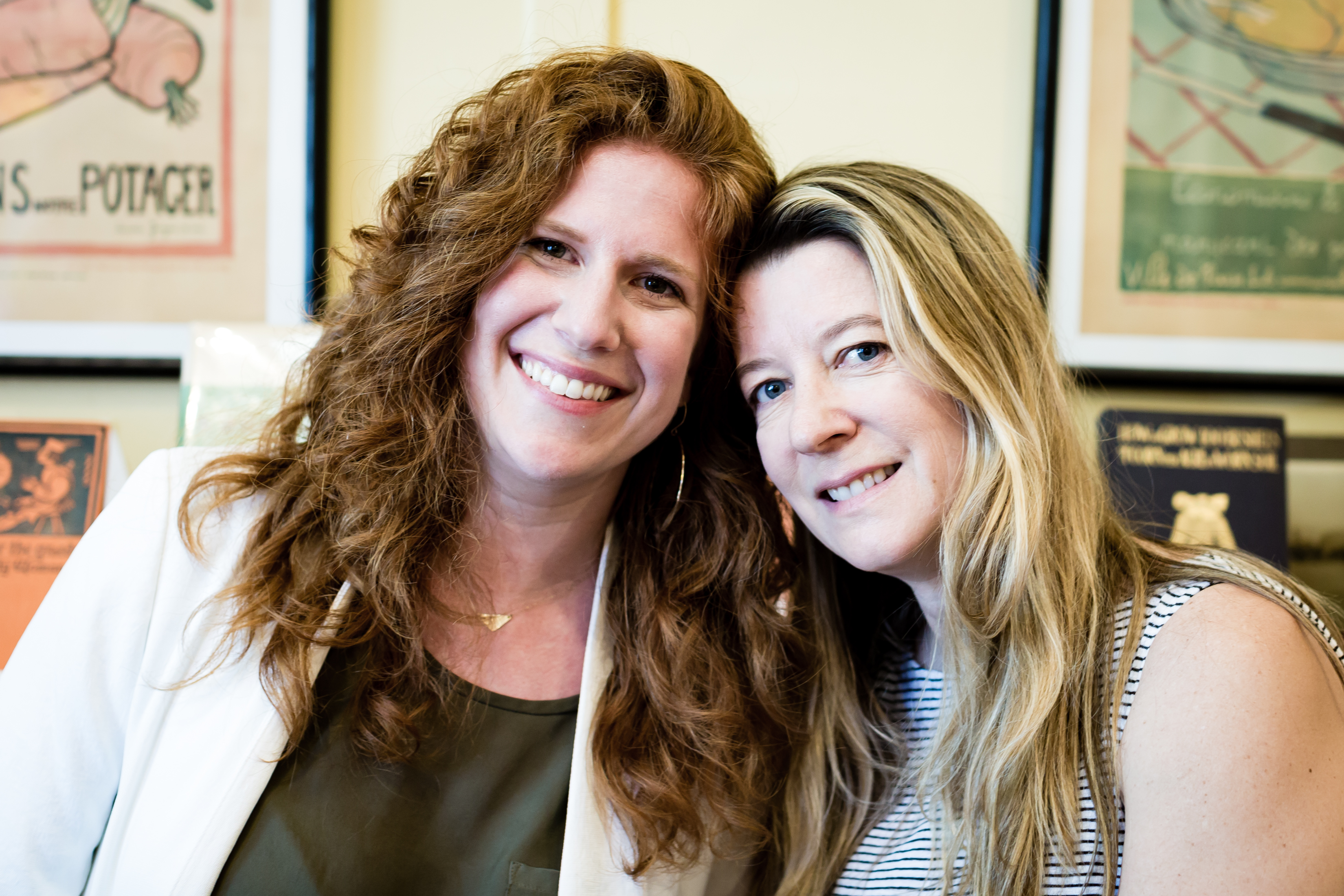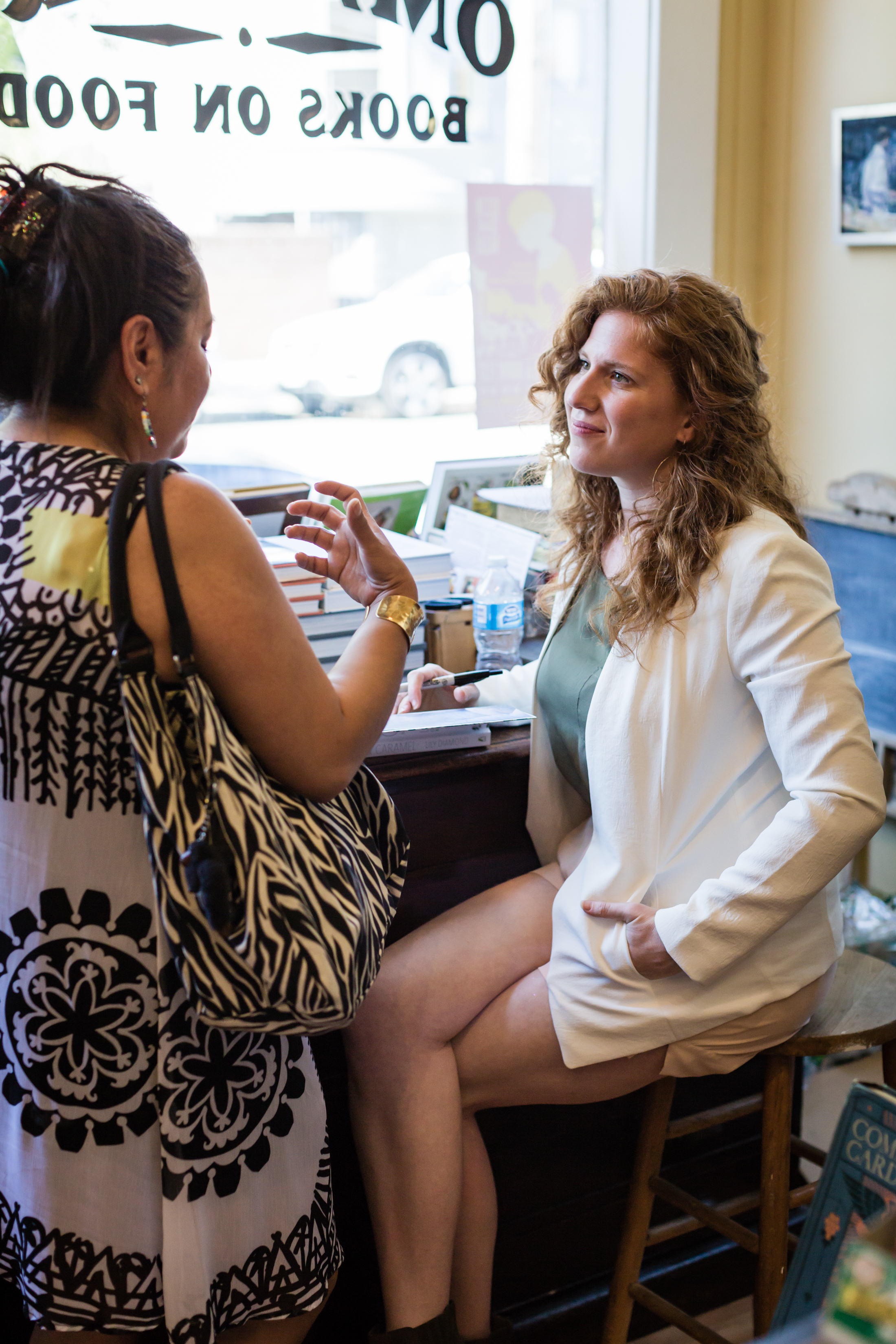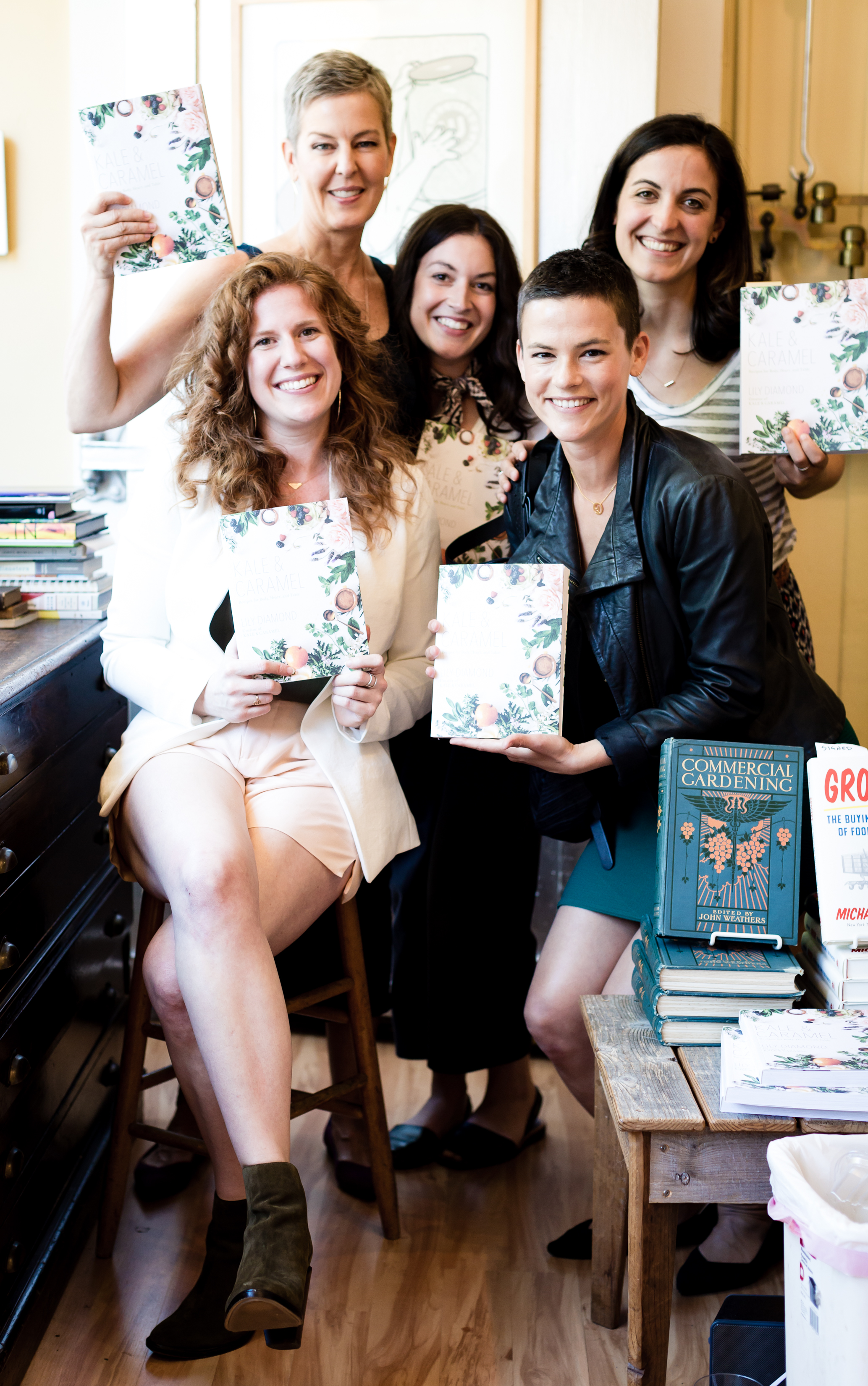 Your questions were amazing (we talked about everything from how to cook in small spaces to how to start a blog without emulating everyone around you) and it was such an honor to meet everyone who stood in line after (shout-out to the couple who bought Kale & Caramel as their first joint cookbook post-move in!). It still feels like complete and utter magic to me that my book is floating out in the world, and being taken in and read and cried over and smeared on by you. I left Omnivore with a full heart and hoofed it down to a multi-pizza meal at PizzaHacker on Mission with my closest ladies.
The rest of the weekend was spent exploring a friend's farm out in Bolinas (my birth place) with my father. Bolinas is neatly frozen in time, a tender relic of communal, beach-town living that rarely accommodates newness. The town's saloon, Smiley's, let us in for an incredible sunset jazz sesh, at which my father proceeded to identify and reminisce with at least two town residents—one of whom knew nearly everything about my life from the age of 0 to 2. Including the fact that I spent my first birthday party crawling headfirst with three other 1-year olds into our joint birthday cake. Naturally.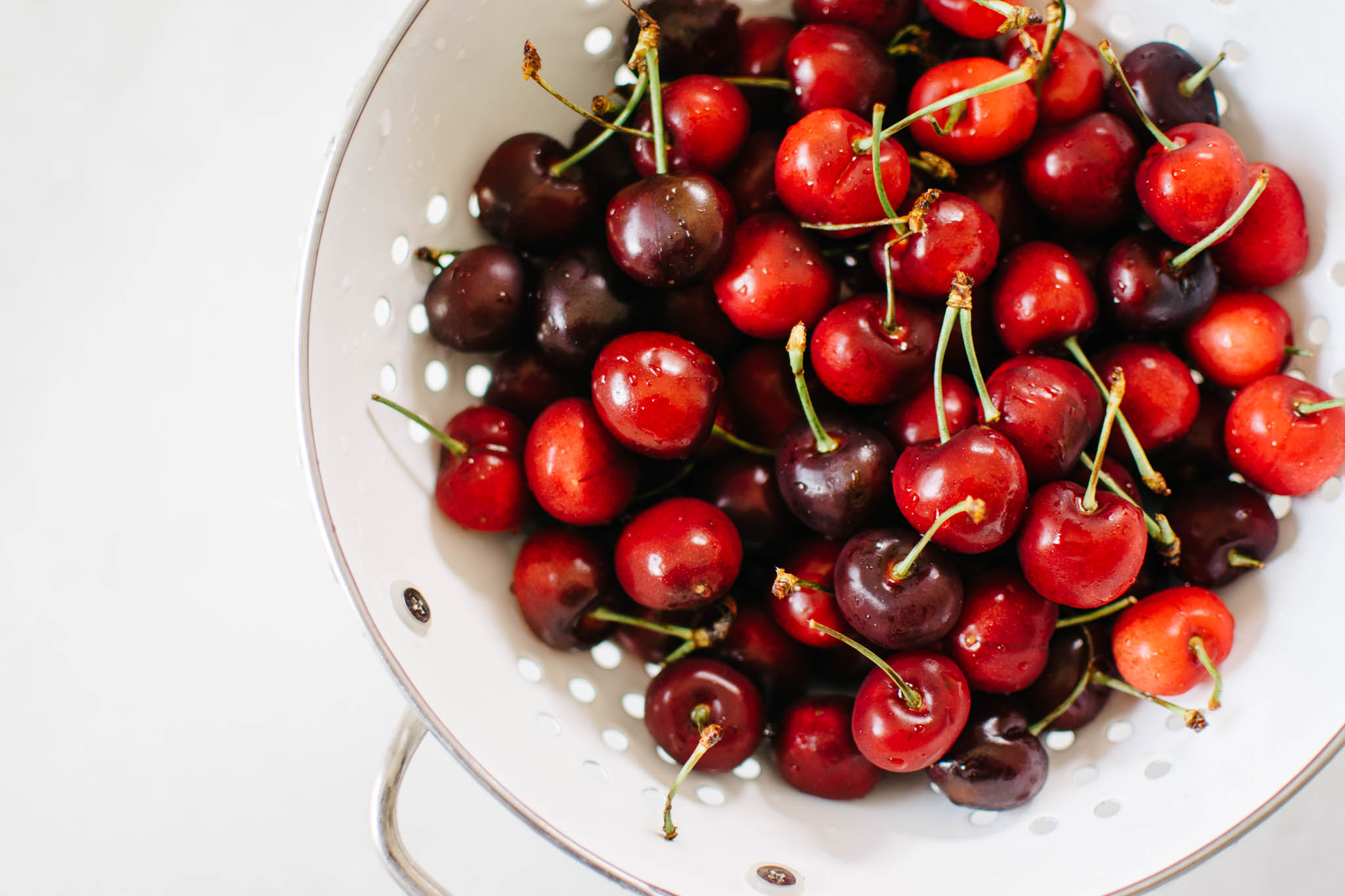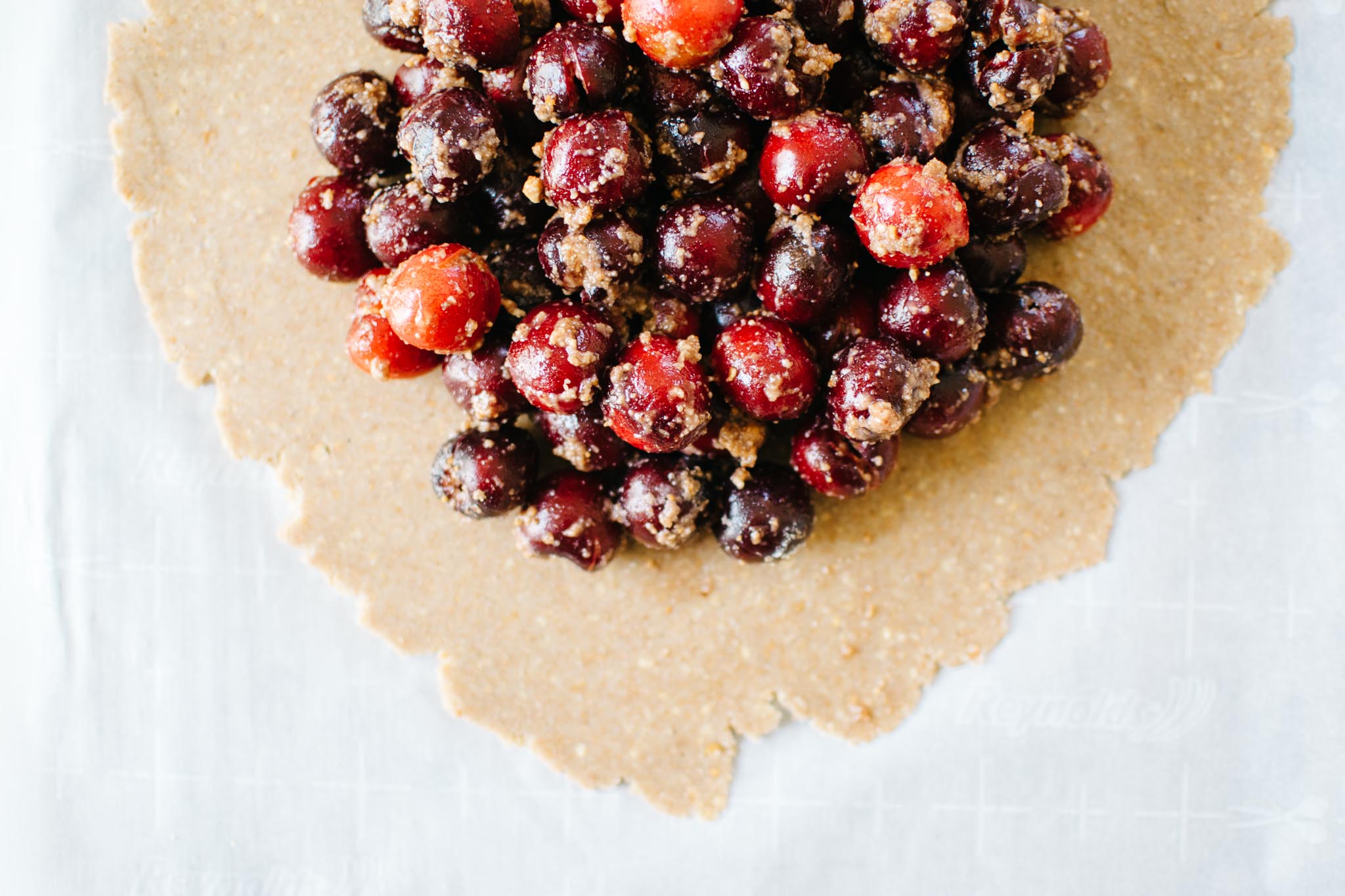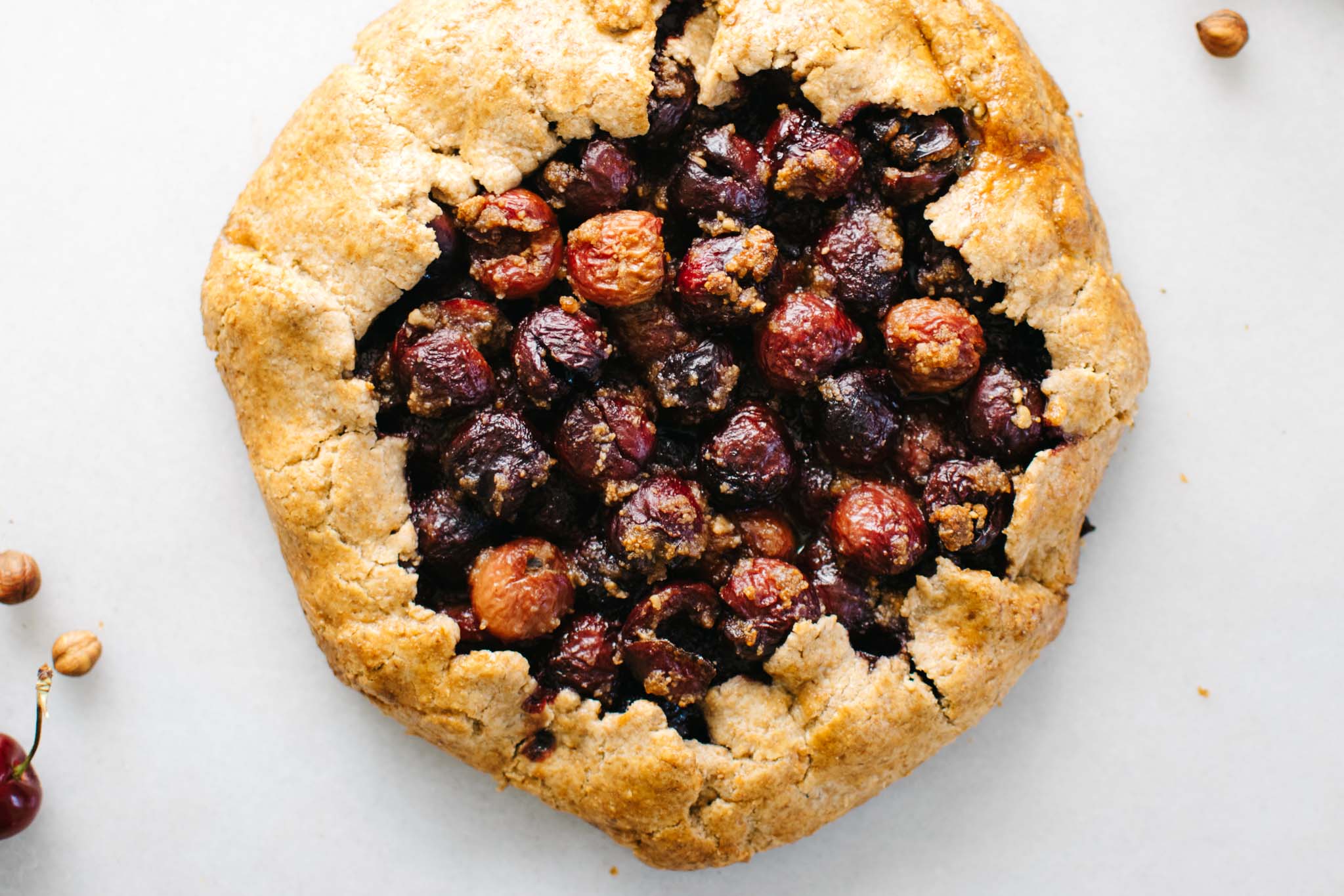 Arriving home, I found myself making simple meals and eating up the still monumental amounts of ingredients from from the cheeseboard monuments we created for the LA book launch. In the mix were dried tart cherries and roasted hazelnuts. The combination was intoxicating. I knew right away that I wanted to make it into a galette, with ground hazelnuts baked into a whole wheat crust. I tossed hazelnuts in the filling as well, lending it a slightly richer taste. The alchemy of pure, rich cherry and earthy hazelnuts is so exciting to me—I can't wait for you to try it.
I took this baby to a Memorial Day bbq yesterday and it disappeared in five minutes flat—I didn't even have time to save myself a piece. Rookie move. Happy news, though: That just means it's already time to bake another. I'll be making it all summer long. (And ps, the whole glory of it only has 2 tablespoons of sugar involved. Summer magic.)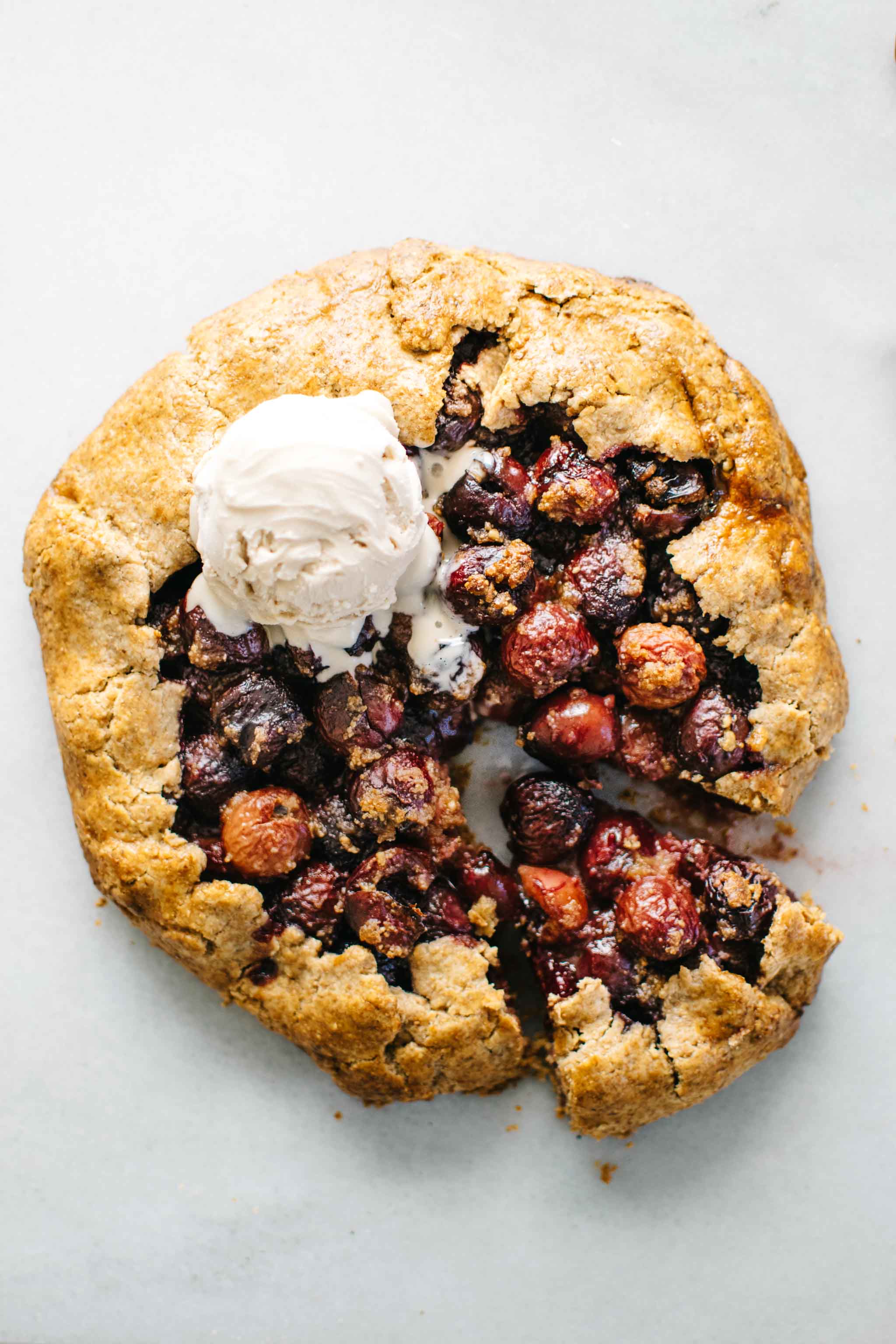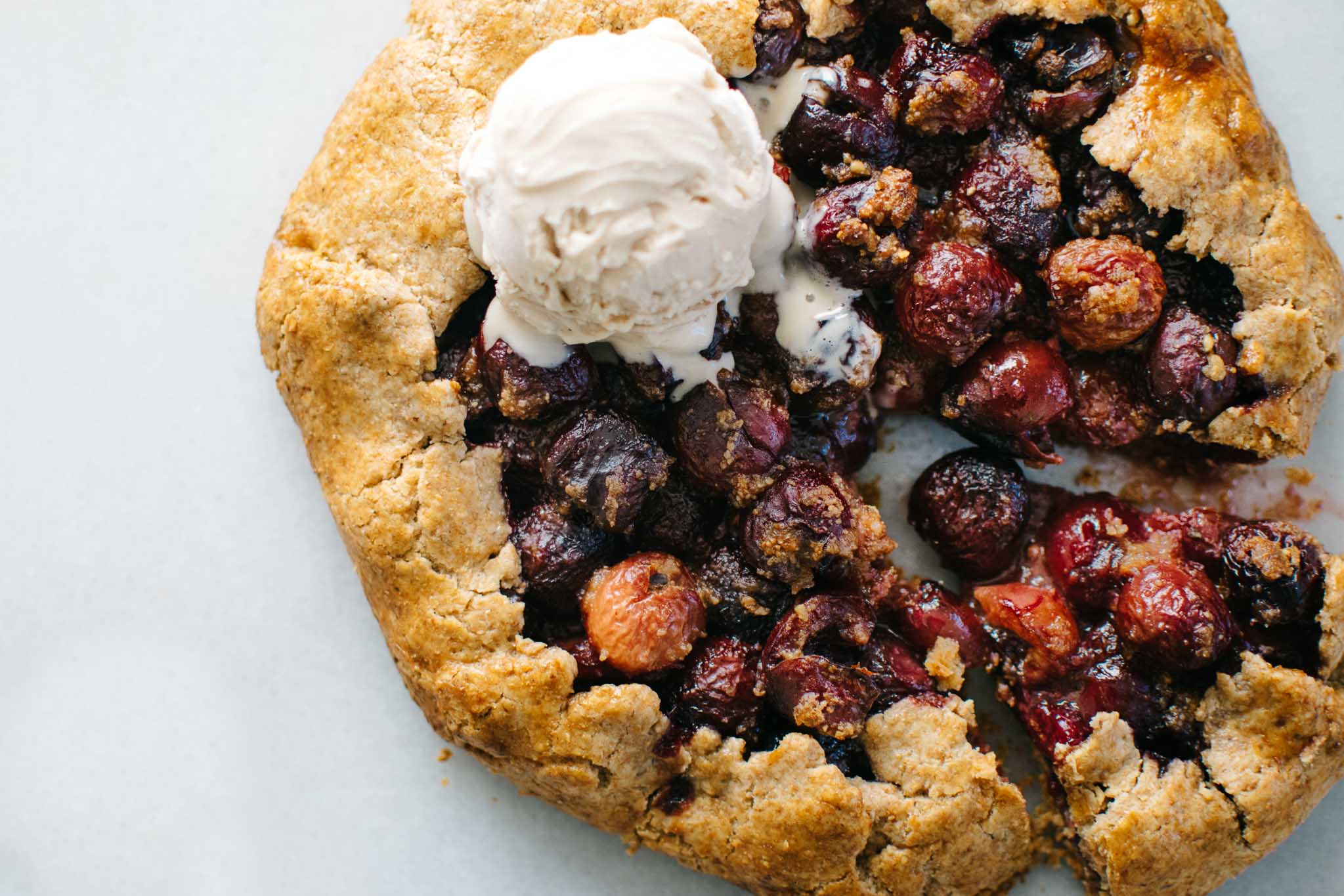 Order your copy of Kale & Caramel: Recipes for Body, Heart, and Table today!
Hazelnut Cherry Galette.
Ingredients
WHOLE WHEAT HAZELNUT PASTRY CRUST
1

cup + 2 tablespoons

whole wheat pastry flour

1/2

cup

roasted, unsalted hazelnuts, ground to meal (a few chunks ok)

1

tablespoon

brown sugar

generous 1/4

teaspoon

sea salt

few

dashes

ground cinnamon

10

tablespoons

unsalted butter, chilled

2

tablespoons

ice water

1

egg, for egg wash
CHERRY FILLING
4

cups

fresh cherries, washed, dried, and pitted

1/4

cup

roasted, unsalted hazelnuts, ground to meal

1

tablespoon

corn starch

1

tablespoon

brown sugar

few

dashes

sea salt

few

dashes

ground cinnamon

1

tablespoon

unsalted butter, cut into small pieces
Instructions
MAKE PASTRY CRUST.
Mix flour, hazelnut meal, sugar, salt, and cinnamon together in a large bowl.

Cut chilled butter into the dry mixture and use a pastry cutter or fork to work the butter into the flour mixture until it's almost fully incorporated.

Add ice water and work dough together for just a few minutes more until it is smooth and cohesive.

Flatten into a ½-inch thick disk, cover in plastic wrap, and chill in the fridge for at least 30 minutes.
MAKE CHERRY FILLING.
Pit cherries using a cherry pitter or, if you're low-tech like me, a chopstick.

Placed pitted cherries in a bowl and add the ground hazelnuts, corn starch, sugar, salt, and cinnamon. Toss to coat the fruit evenly.
ASSEMBLE THE GALETTE.
Preheat oven to 375º. When the dough has chilled at least 30 minutes, remove from the fridge and lightly dust a piece of parchment paper with flour (the dough will stay on this parchment paper for baking, so it can be as big as the cookie sheet you'll bake on).

Roll out the dough to ¼-inch thick and place the parchment paper and dough on the baking sheet you'll use in the oven.

Place cherry filling mixture in the center of the dough, leaving a 2-3 inch border.

Fold the edges of the dough in, layering sections as you go and pressing down to seal. Make sure there are no cracks for juice to leak out.

Whisk one egg and brush the exposed dough with the egg wash. Bake for 45-55 minutes (check at 40) to estimate remaining time), until the fruit mixture is bubbling and the pastry is golden brown. If the crust starts to brown too much, loosely tent the galette with a piece of foil and continue baking until its done. Remove the foil as soon as it comes out of the oven.

Let cool at least 30 minutes, then serve with whipped cream or ice cream. Excellent at any temperature.