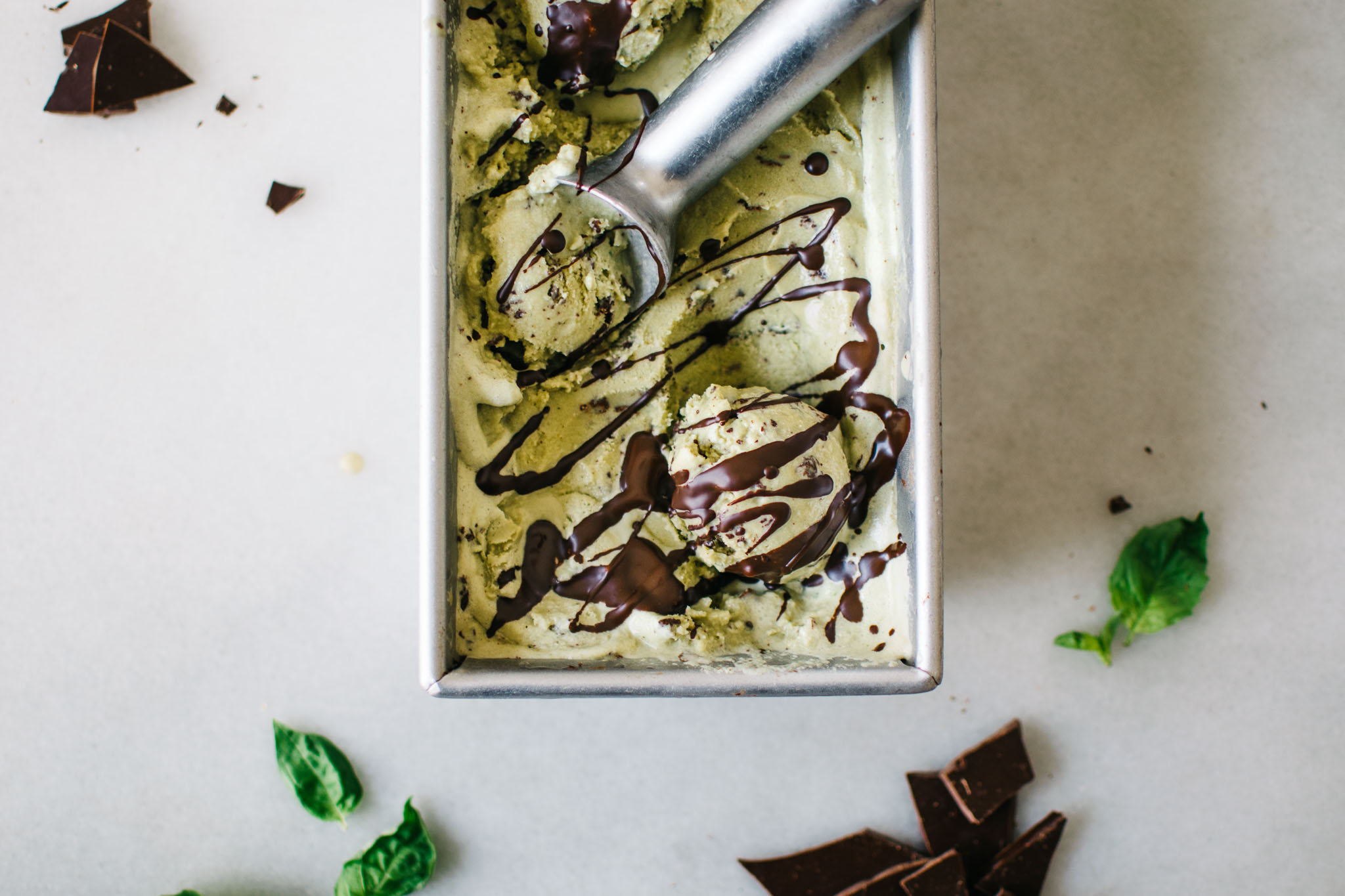 Jump to Recipe
I think it was halfway through the last week of April when I realized I was throwing myself a wedding. Yes, it was, in fact, a book release party. But 115 people were RSVP'd to a shindig that I was planning and throwing all by myself, and my anxiety was growing by the minute. Here is a list of things I do consummately well: Couch cuddles, intimate dinner parties, lazy afternoon picnics, weekend brunch snuggles, two-person staring-at-the-wall-saying-nothing-but-being-really-happy parties. But being responsible for an event over ten people? My palms are already sweating. Hoo boy.
So it was that I found myself in a class A categorical tailspin as I readied the plans for the Kale & Caramel book release party. If only I'd had this dreamy, vegan coconut basil stracciatella ice cream to numb the psychospiritual terror. Alas.
But there's good news! The glass half full was that the team at our chosen venue—the gorgeous home goods-nursery store Rolling Greens—was optimally competent, my trusty assistant Shelby told me it was all going to be ok every 2-3 minutes, and my father came to town ready to roll up his sleeves and slather baguettes with ricotta and roasted lemon mint pesto.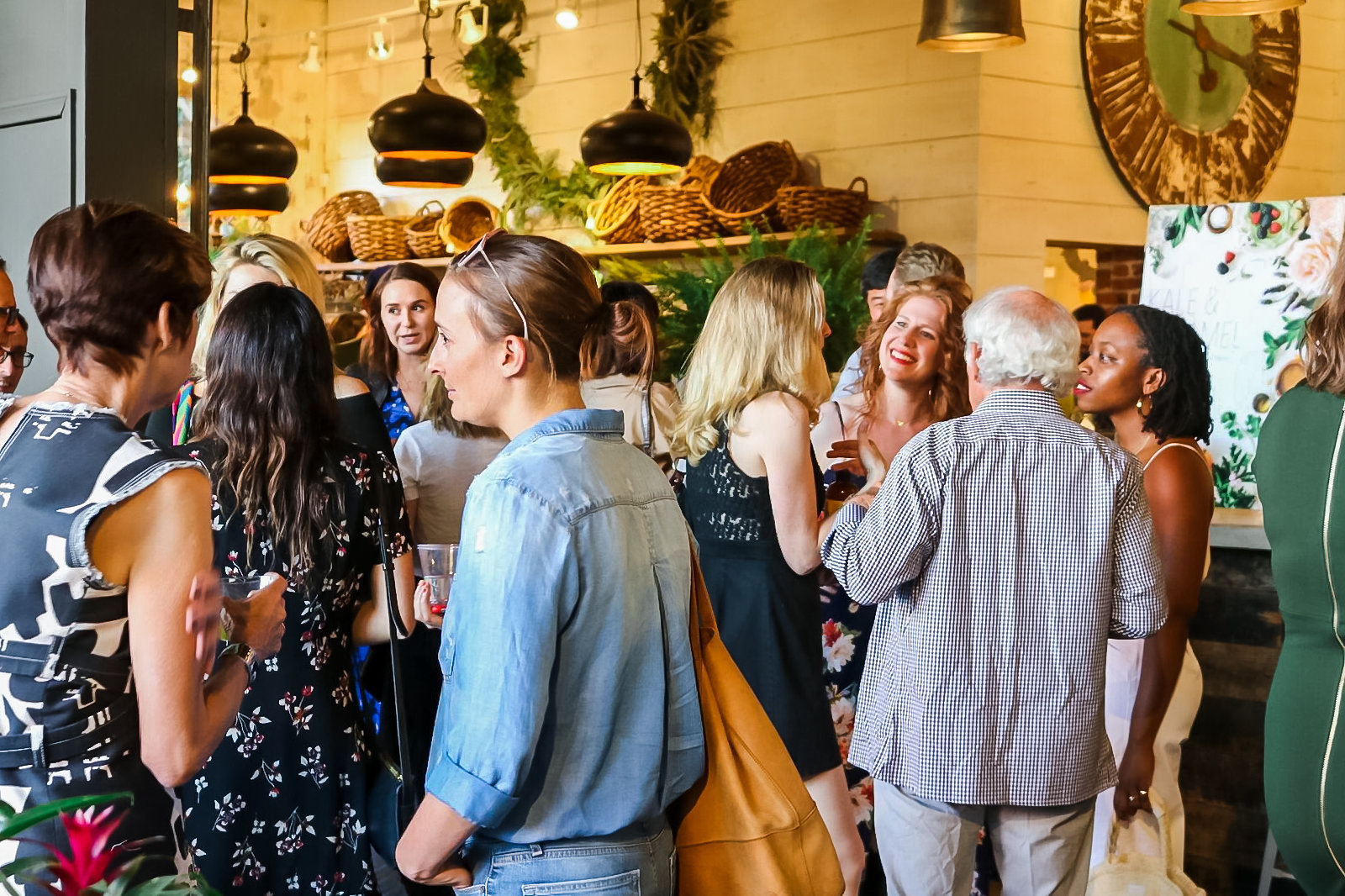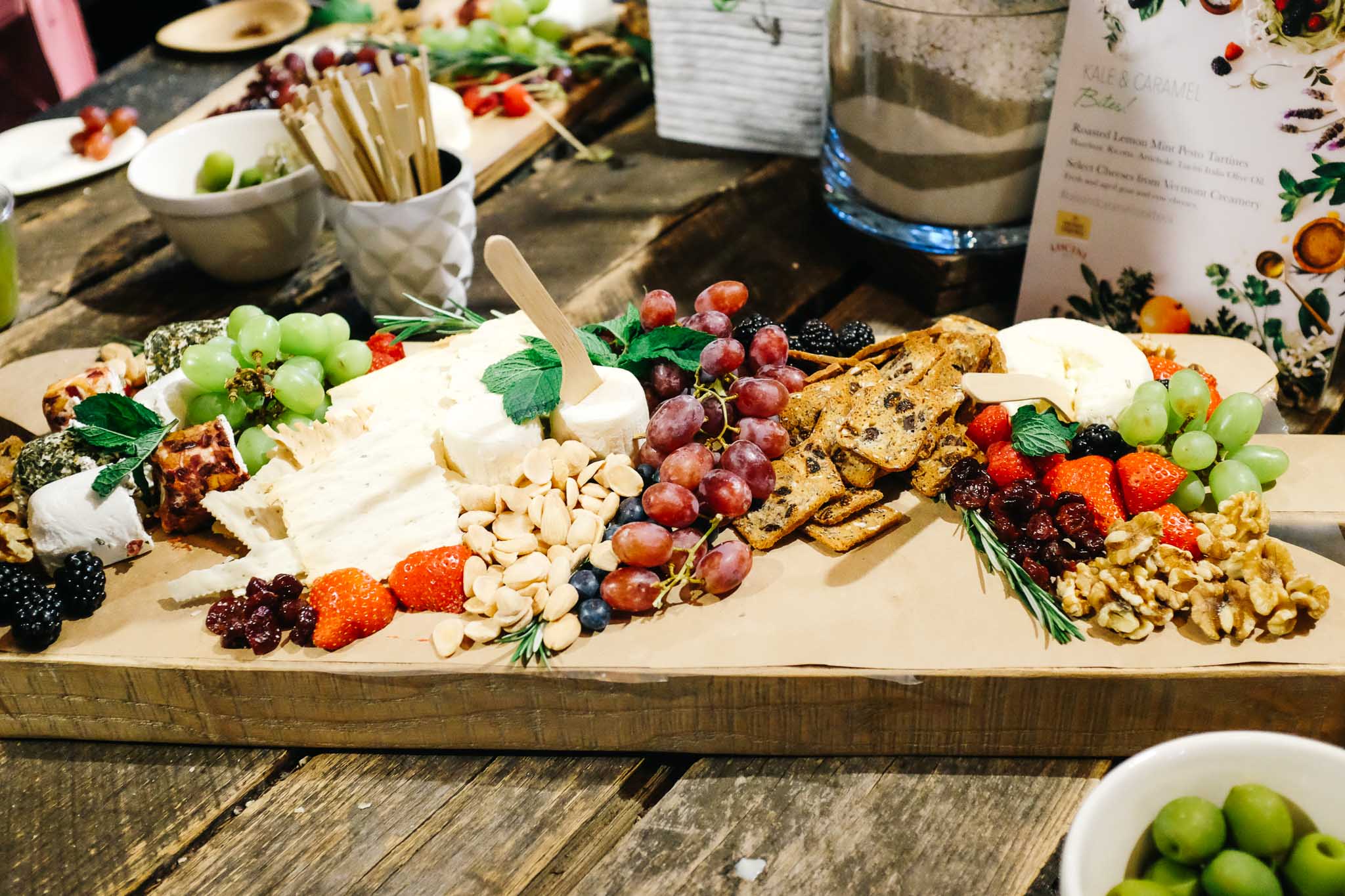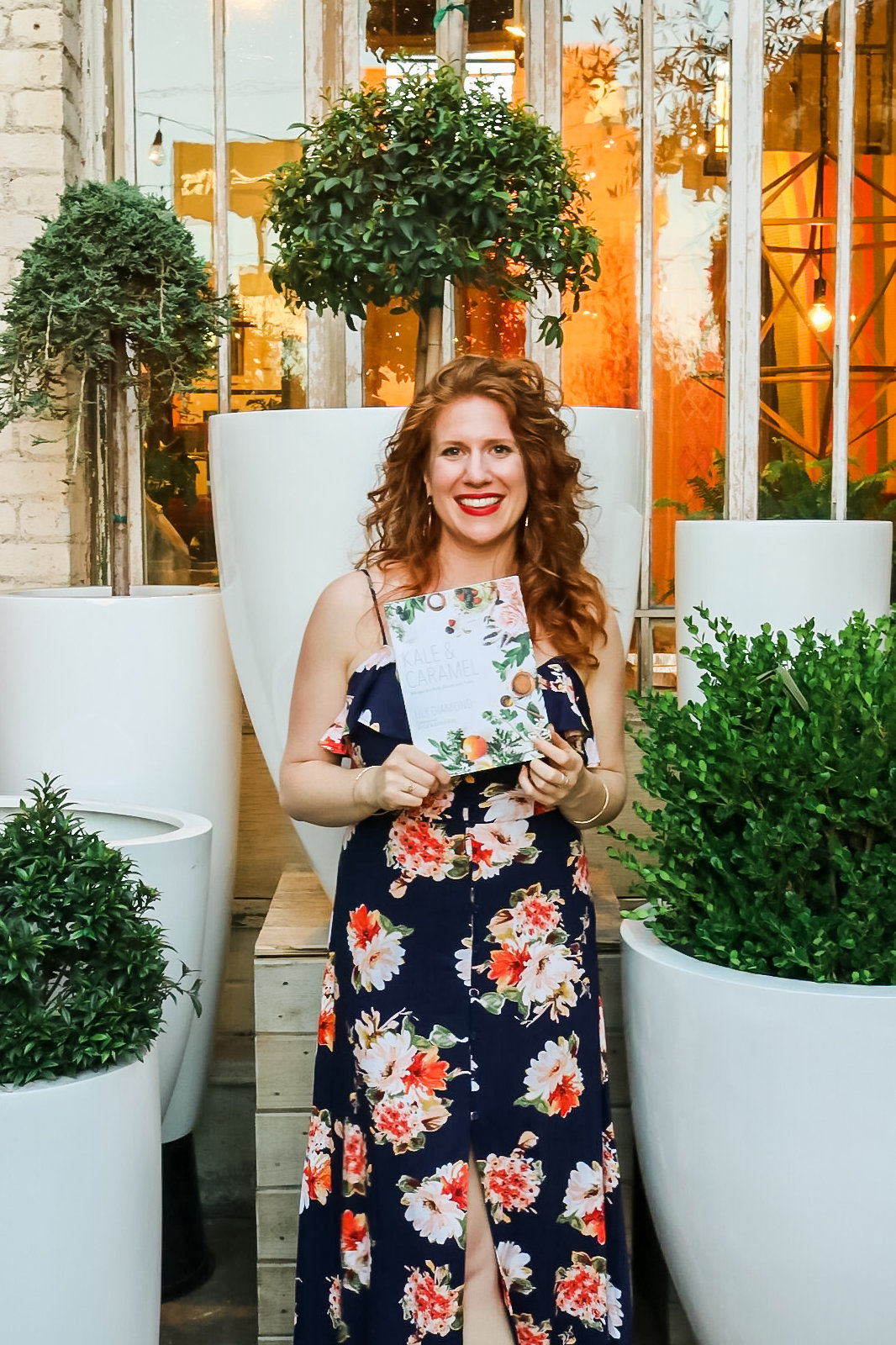 At 5:20pm on Tuesday, May 2nd, after an entire day of bungling my way through cocktail recipes scaled up for 115 and spilling olive oil all over our makeshift kitchen in the Morrocan-bohemian showcase room at Rolling Greens, I inserted myself into rush hour traffic for a 10-minute costume change at home. I got to my door and found two harbingers of the sweetness to come: A package from Amazon.com, containing (1) copy of Kale & Caramel: Recipes for Body, Heart, and Table; and the most verdant, overflowing bouquet of pennies, lilacs, orchids, and rosemary, from my friends Gabby and Bennett. The levy officially broke: I burst into tears, overwhelmed with it all—my sweatiness, my book zooming out into the hearts and homes of so many, my anxieties about the night ahead, my up-to-the-minute lack of any clear idea what I would wear.
I threw on a dress and some sandals and my springiest red lip, made sure there was no pesto in my hair, and hopped back into the car. I got there a minute past 6, and immediately melted into the embrace of something totally amazing: A room full of love.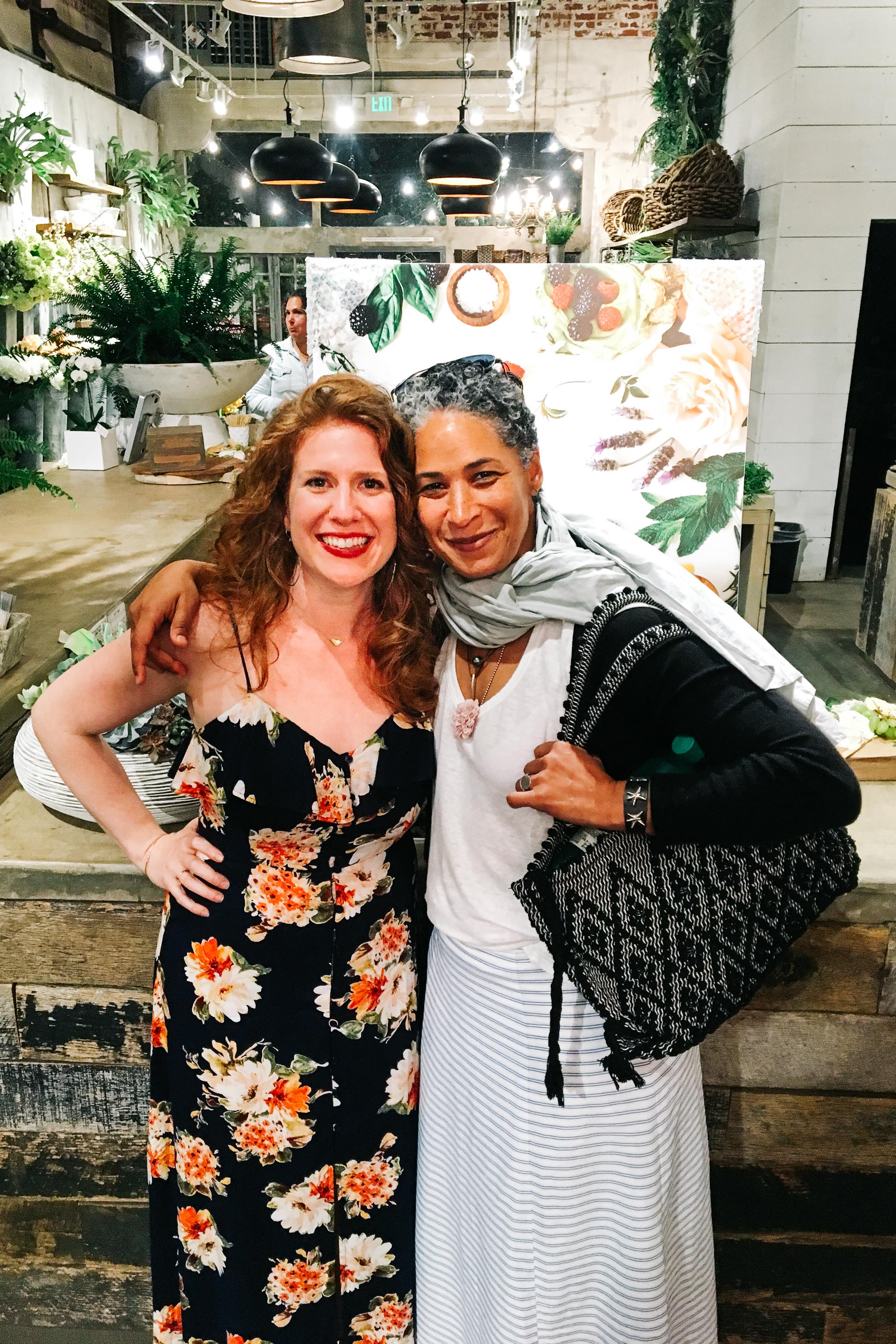 Here's what I did between the hours of 6 and 8 pm on Tuesday, May 2nd: Hugged a non-stop succession of beautiful person who I love deeply, whose faces and hearts and minds I cherish. I got to hug one person, take one step forward, hug another, and again, and again, and again. I was blissfully happy. I felt foolish for all the stress and terror I was plagued by just hours earlier. It was heavenly. I couldn't believe that it ever had to end.
And here's what we ate and drank: Mountains-full of beautiful cheeses from Vermont Creamery. Trays of ricotta artichoke tartines with roasted lemon mint pesto and Lucini Italia olive oil. Gallons of sparkling cucumber basil lemonade and honey lavender lemonade spiked with dangerously smooth Hangar 1 vodka. All of that, plus a DIY herbal bouquet bar created with Melissa's Produce.
And did I mention that Molly Yeh and her father were in tow, leading to one of my all-time fave double father-daughter photo ops? Evidence below.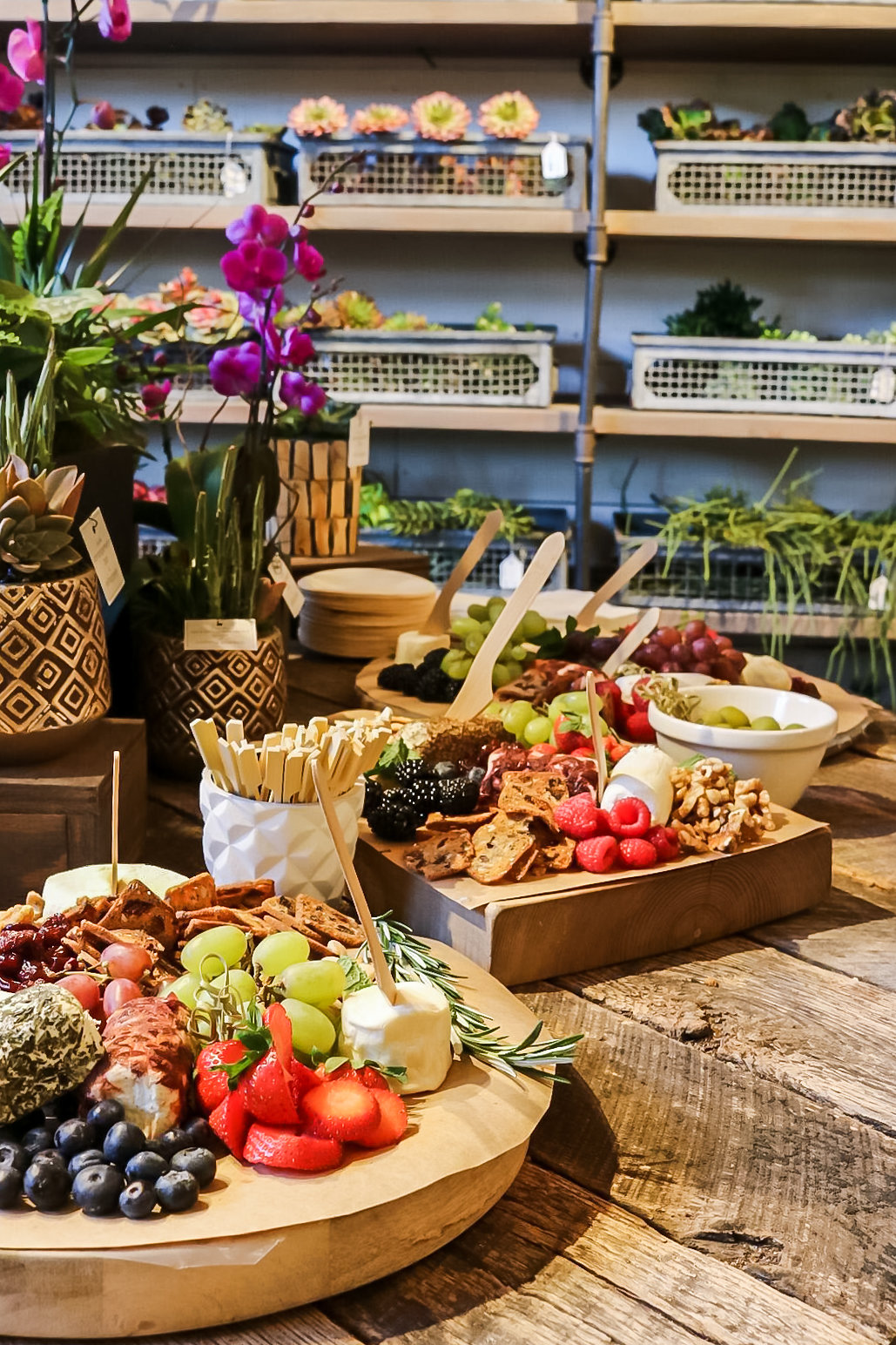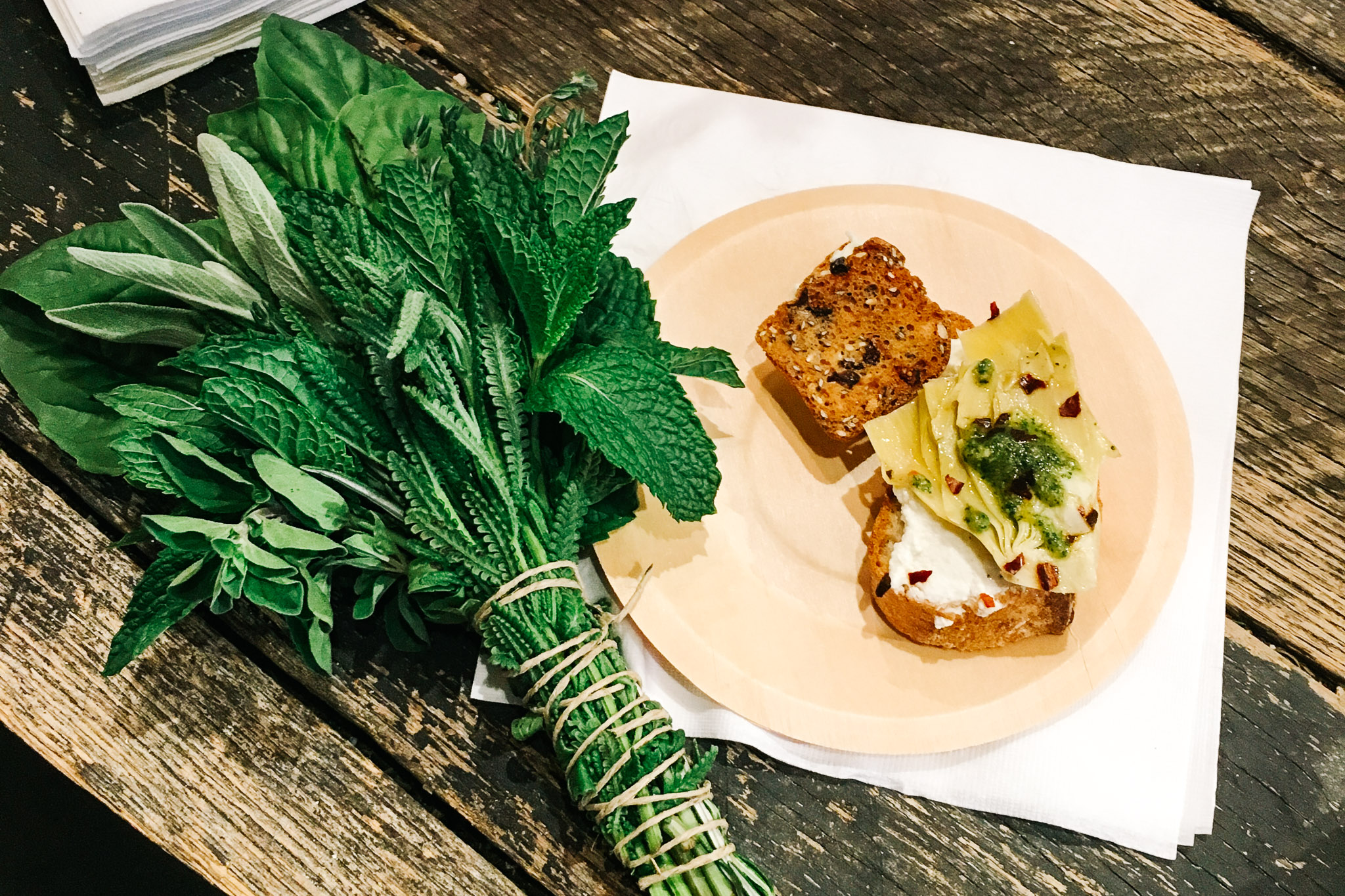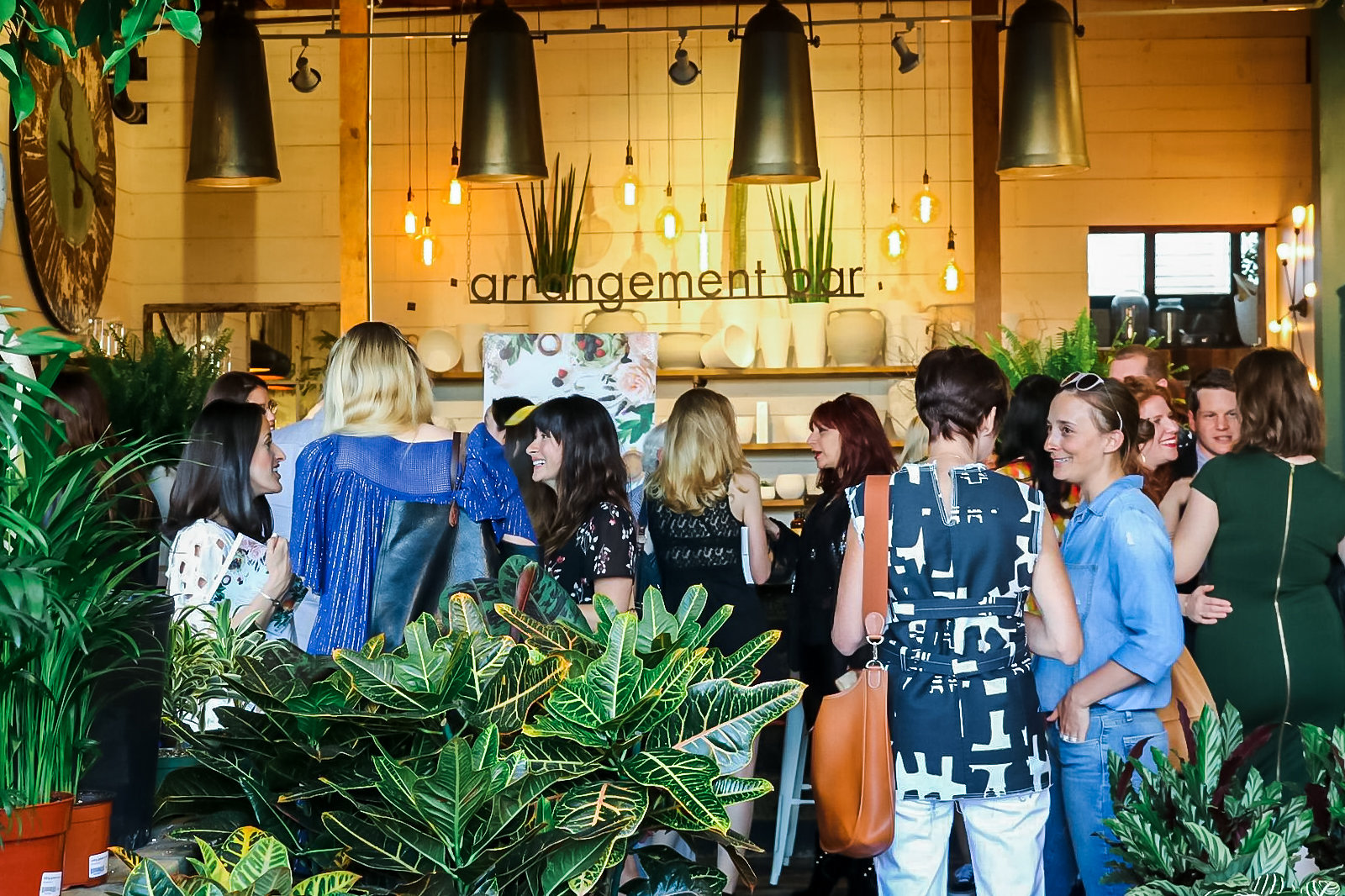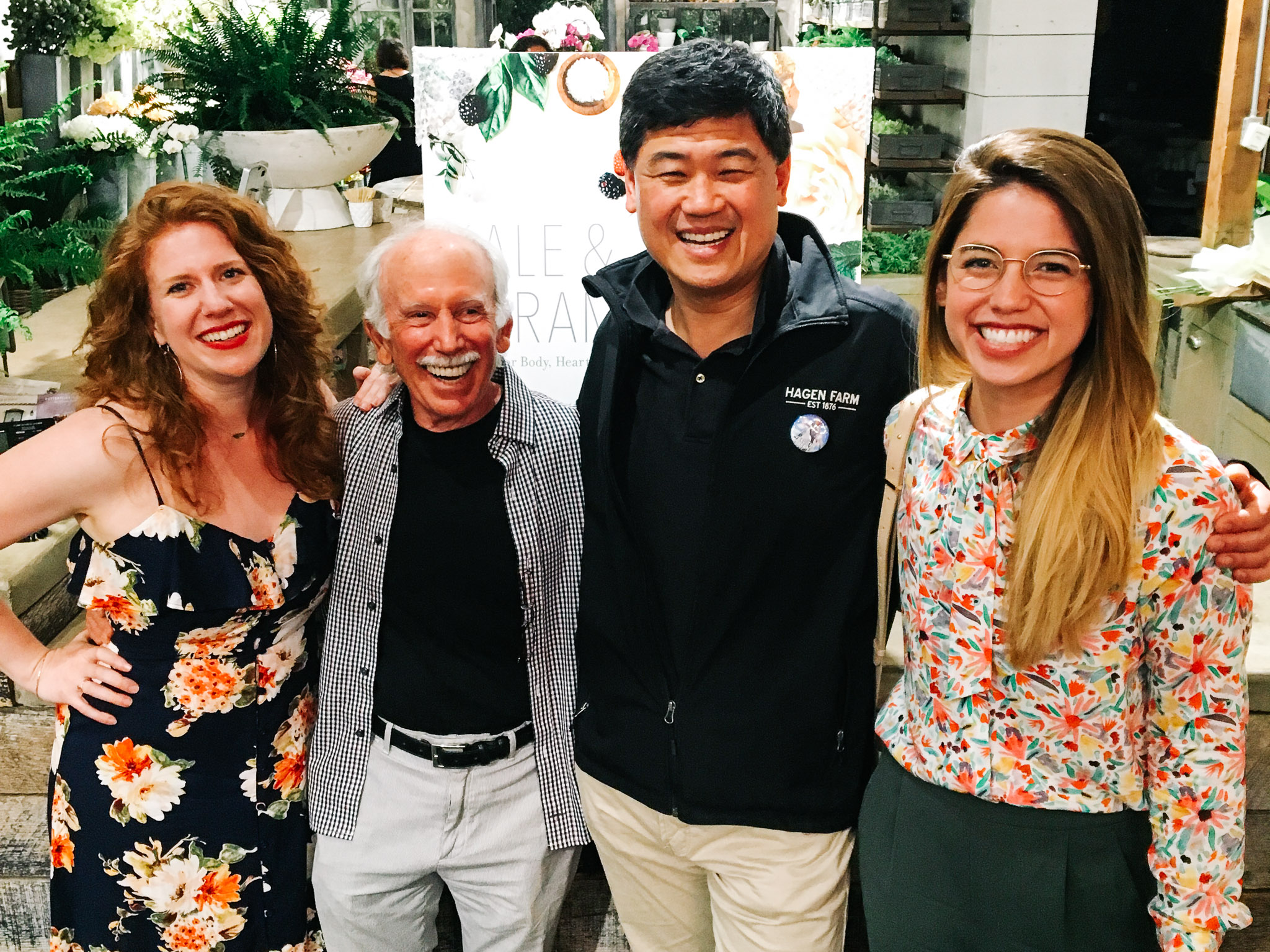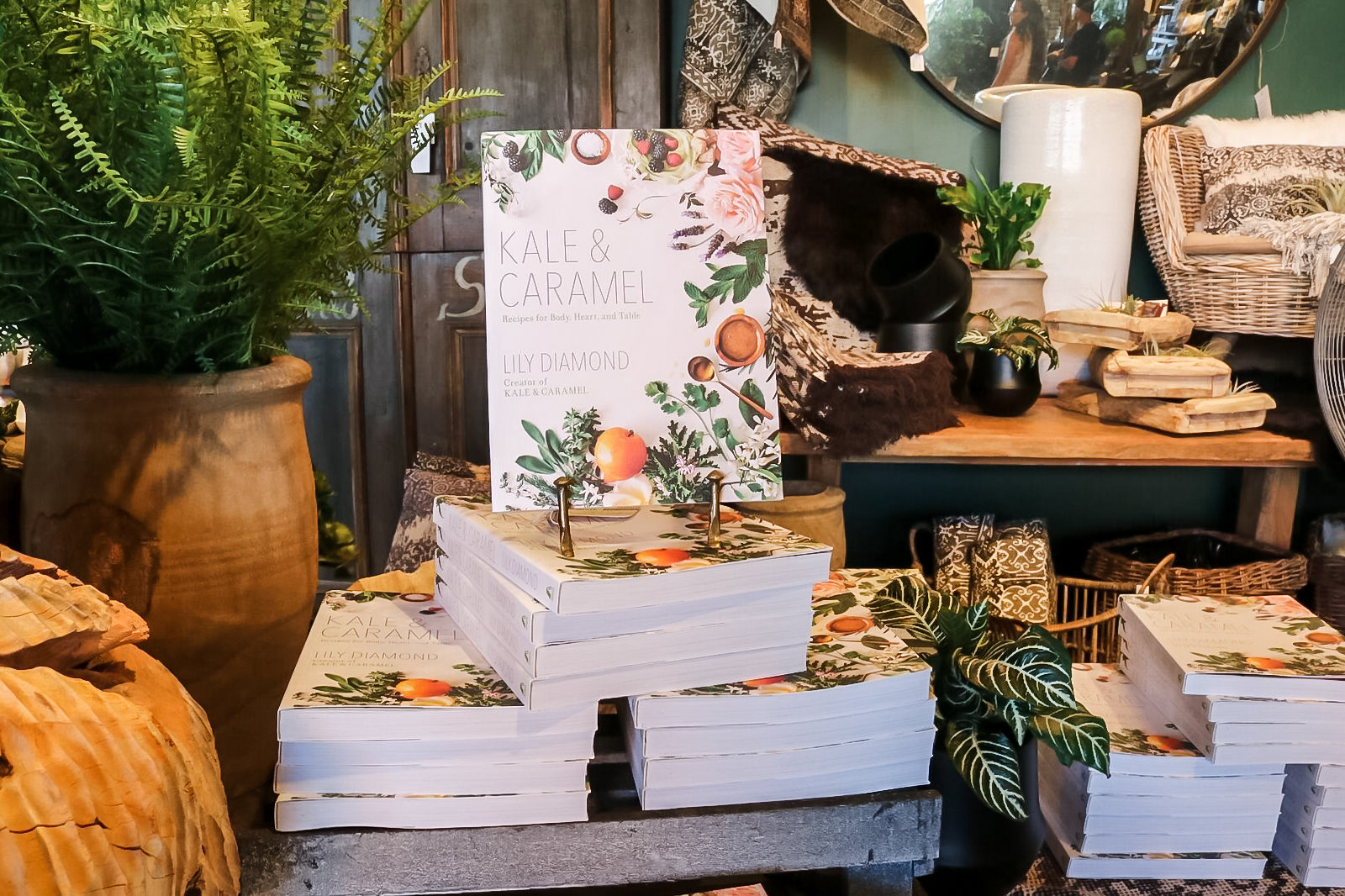 I stayed up until 2am that night, riding the high of all that love. I inhaled every single one of your Instagram Stories and messages, beaming as you snapped photos and videos of #kaleandcaramelcookbook arriving in your home. It's rare, after three decades of living, to feel feelings I've never, ever felt before, but that Tuesday delivered unfamiliar joys in spades.
Watching the book expand beyond its immediate family of bloggers (whose posts absolutely stunned me on the daily, which I will be sharing soon, stay tuned) into a cosmos of excited strangers was incredibly surreal. Of course I knew the book would be read by people I didn't know. But understanding this intellectually is entirely different from seeing it happen in real time, from receiving beautiful messages from strangers telling me how the book has made their hearts feel just a little bit less alone. This is all I ever wanted, for some of my words and recipes to make a dent in the loneliness each of us carries.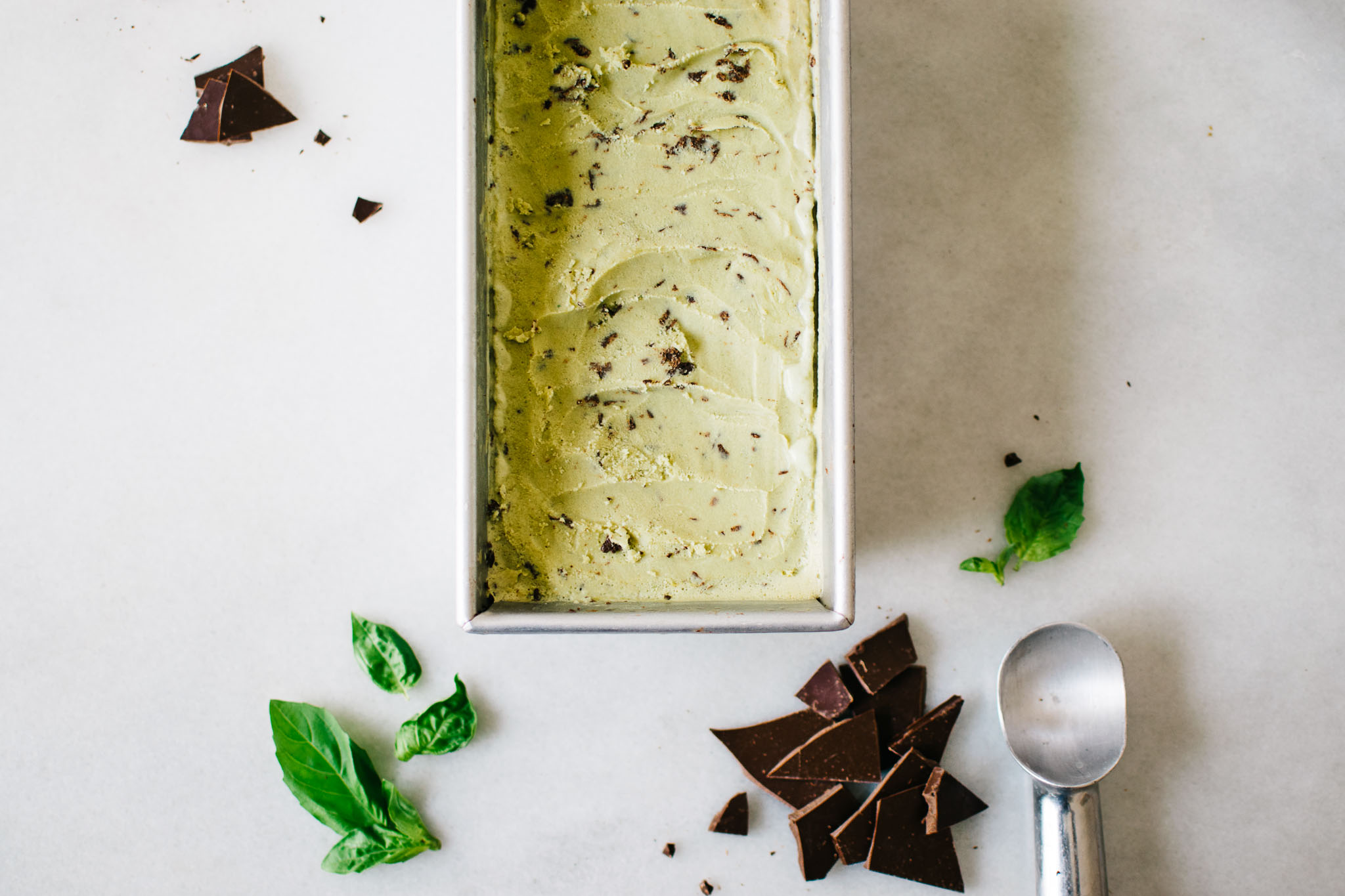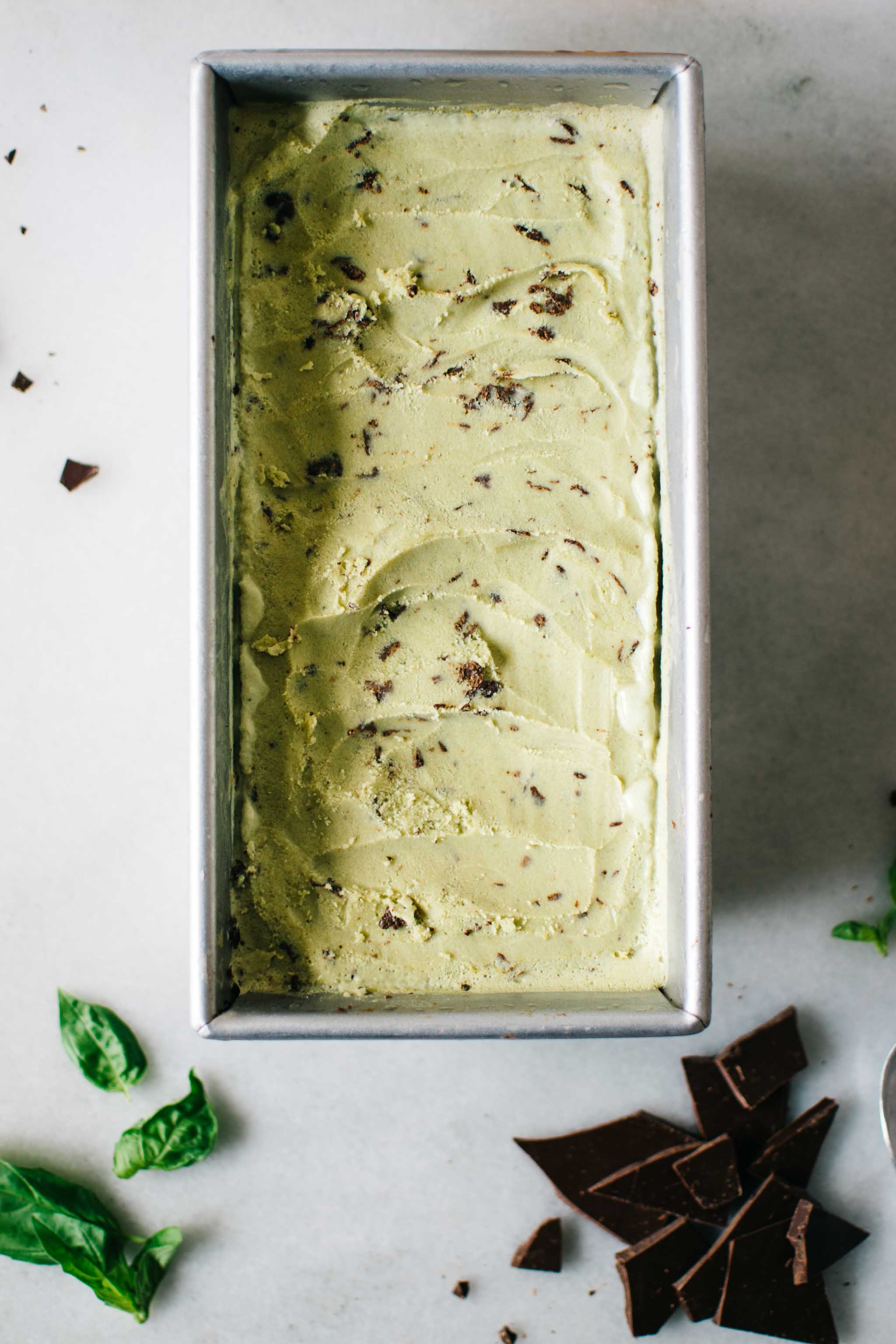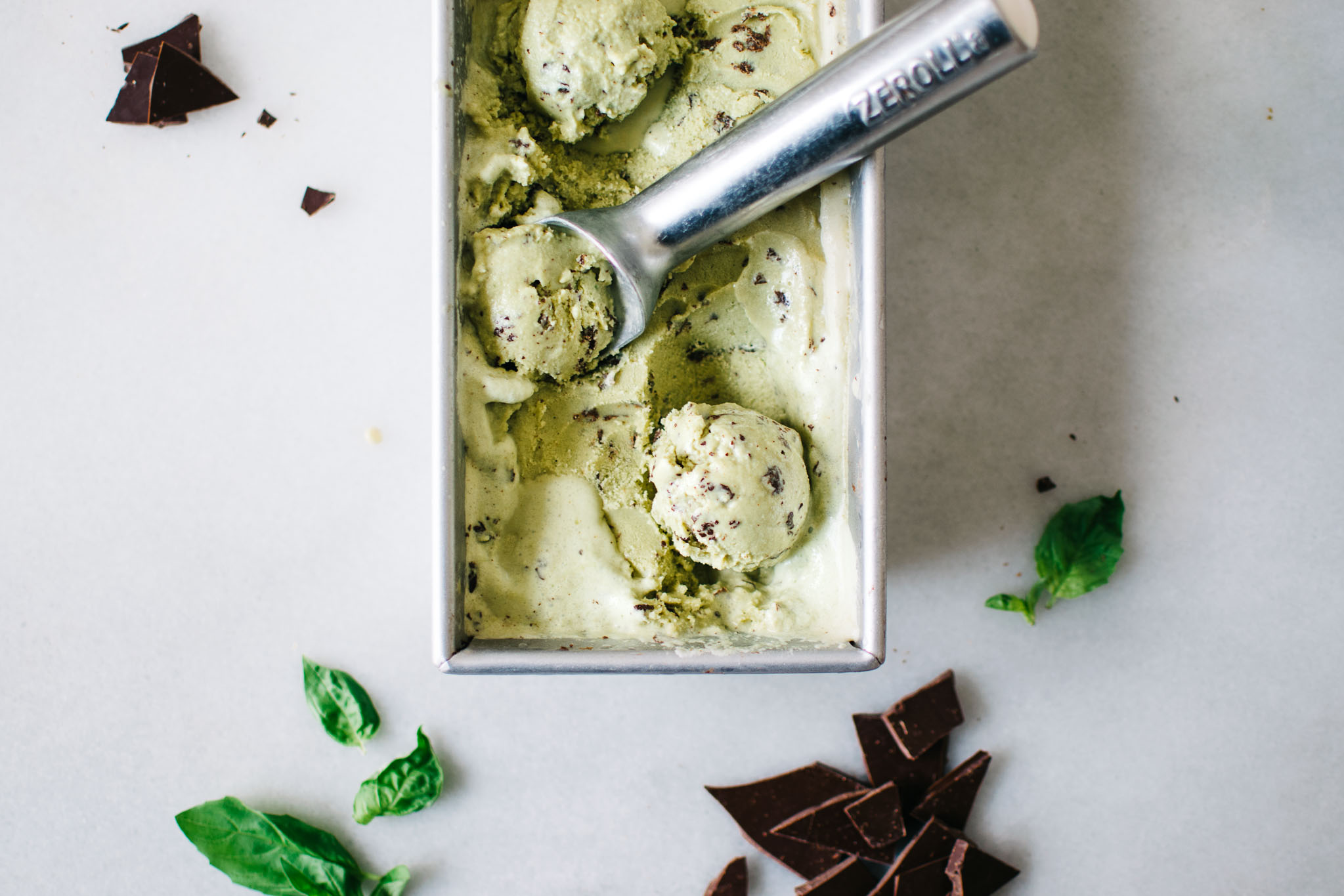 And since then, I haven't wanted the sweetness to end. So I made you ice cream about it. It's a vegan, coconut-based ice cream, blended with fresh basil for an herbaceous summer kick. With a strong hand of dark chocolate flecked throughout. It's like mint chocolate chip, but with a slightly sweet, more rootsy edge from the basil.
I'm excited for you to try it. It's an homage to the first chapter of Kale & Caramel: BASIL. Basil's scent is a natural joy-maker, and its tender leaves help soothe inflammation and belly trouble. I love it in sweet things, because it's surprising and mellow. It's glorious with super dark chocolate.
Enjoy, my loves. And grab your copy of Kale & Caramel: Recipes for Body, Heart, and Table if you haven't yet. And San Francisco / Bay Area: Come say hello at Omnivore Books on Saturday, May 20th at 3pm, where I'll be serving up orange blossom yogurt tarts and chatting with the extraordinary Phyllis Grant of Dash and Bella.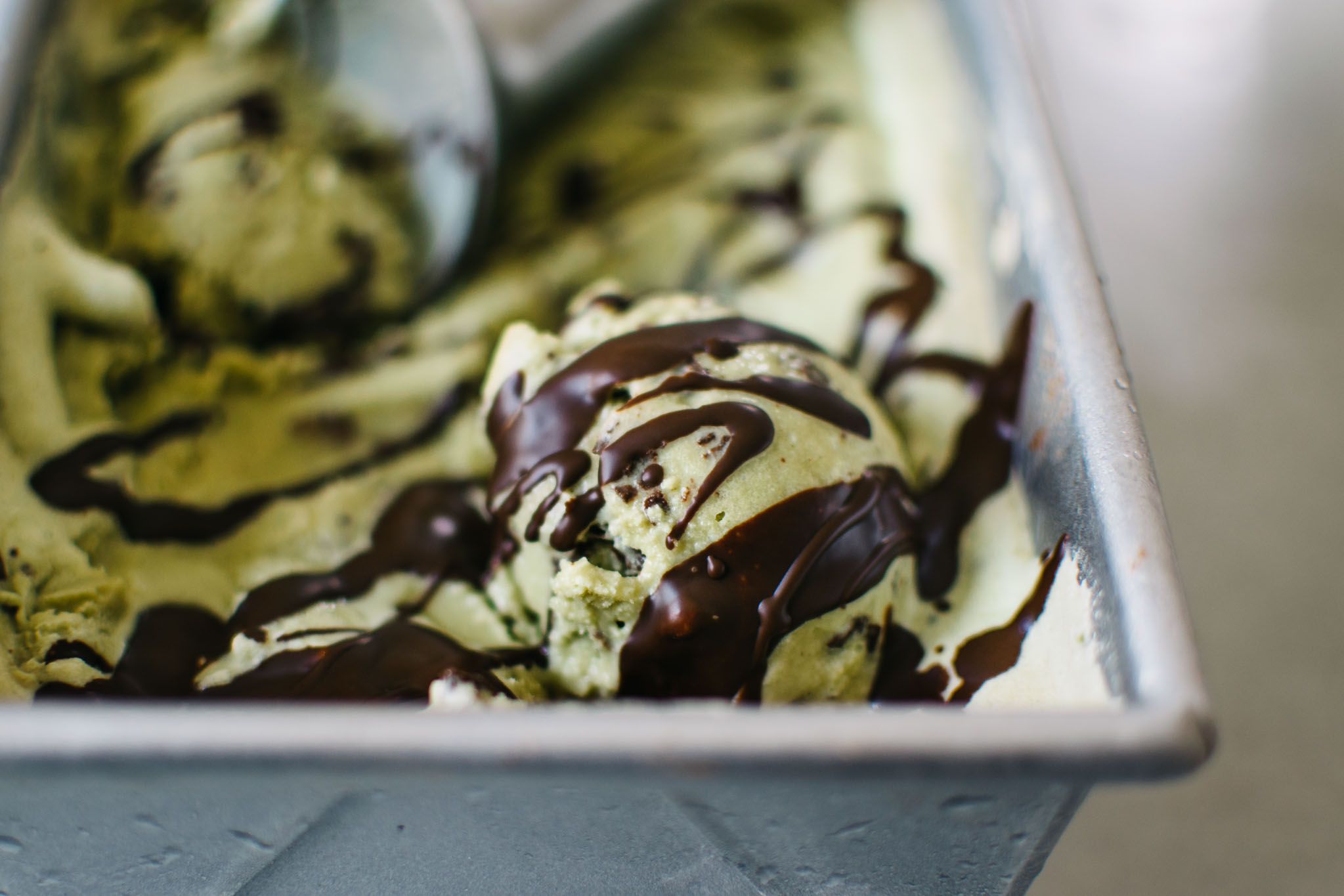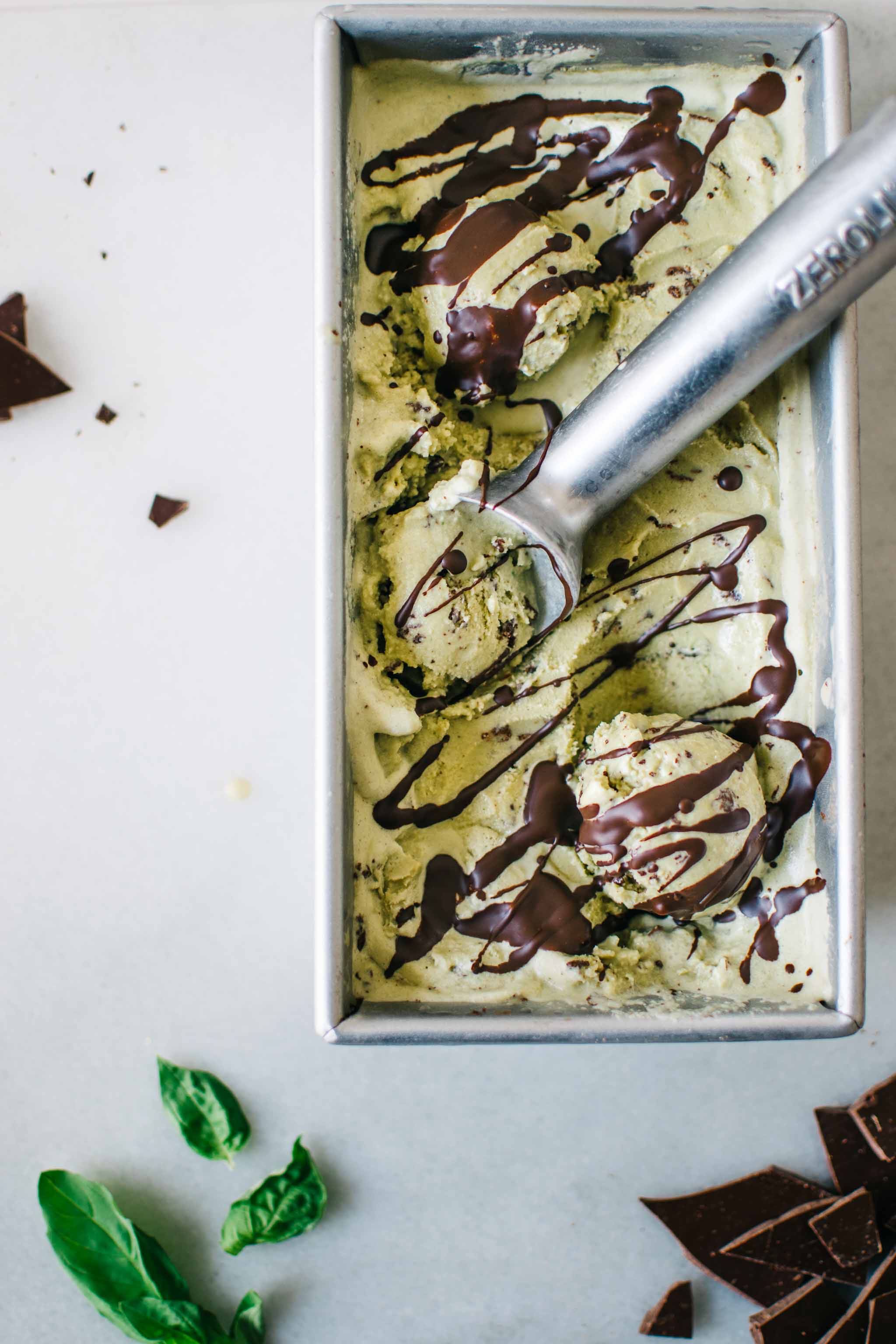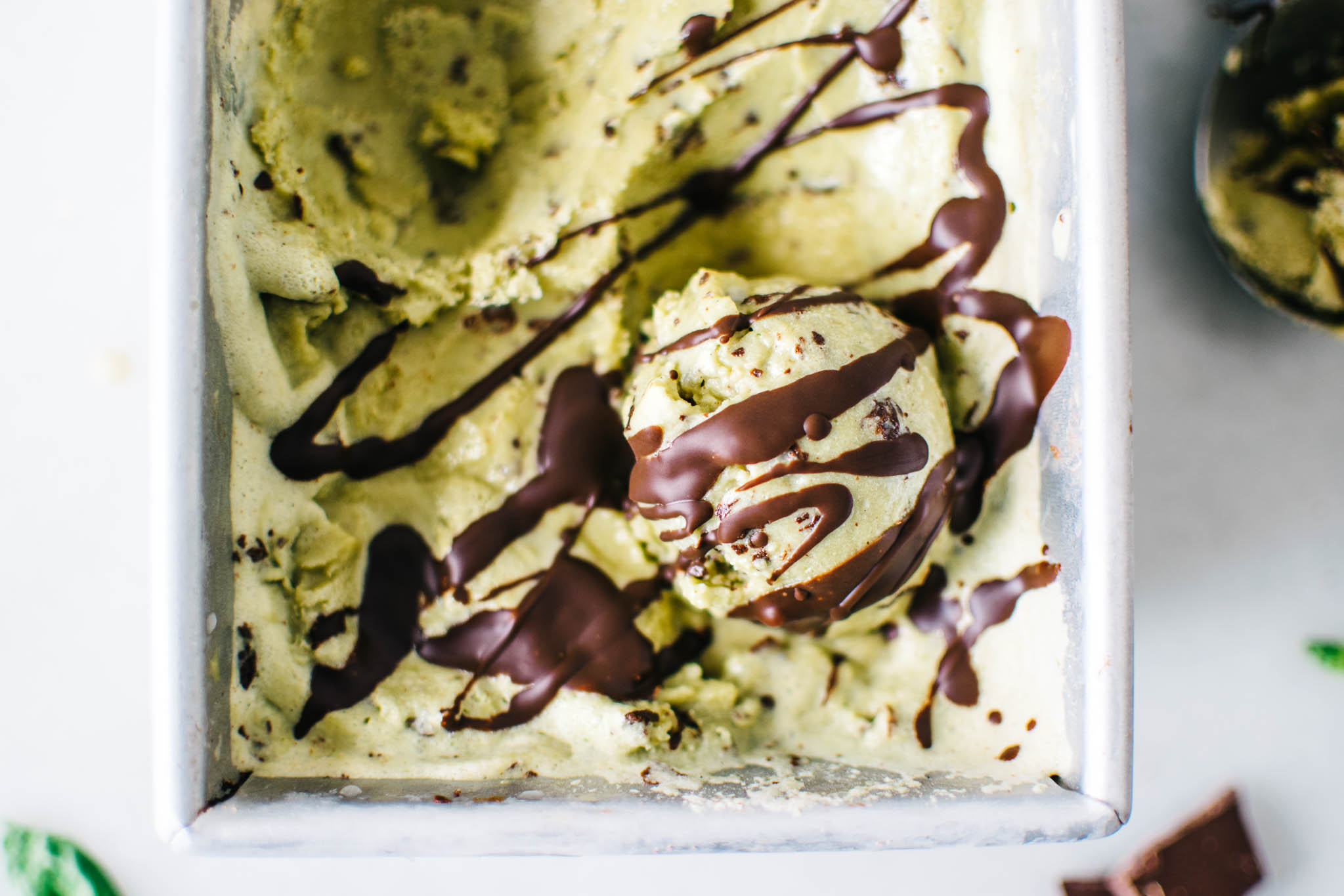 COCONUT BASIL STRACCIATELLA ICE CREAM (VEGAN).
A bright and summery vegan ice cream blended with fresh basil and flecked with vanilla bean and dark chocolate. I used Snixy Kitchen's coconut milk ice cream base.
Prep Time
1
hour
10
minutes
Total Time
1
hour
35
minutes
Ingredients
1

14 oz. can coconut cream

1

13.66 oz. can full fat coconut milk

¾

cup

granulated sugar

(raw turbinado, coconut, or regular)

2

tablespoons

honey or maple syrup

1

tablespoon

cacao butter

1

tablespoon

vodka

1/2

teaspoon

vanilla bean paste

¼

teaspoon

sea salt

1 1/4

cup

fresh basil leaves, loosely packed

5

oz.

semisweet chocolate chunks

1

tablespoon

raw coconut oil
Instructions
24 hours before, place the freezer bowl of your ice cream maker in the freezer to chill.

In a medium pot over medium-low heat, combine coconut cream, coconut milk, sugar, honey, cacao butter, vodka, vanilla bean paste, and salt. Stir as the solids begins to melt. When fully melted, remove the pot from heat and transfer to a bowl. Cover, and let cool completely at room temperature, or, for faster results, in an ice bath.

Transfer the mixture to a blender and add the basil leaves. Blend until completely smooth. Return the mixture to the bowl, and set in an ice bath to cool completely.

Place chocolate and coconut oil in a small saucepan over low heat and melt, stirring constantly. Once melted, remove from heat and set aside.

Freeze custard according to manufacturer's instructions. After it's churned to the point of soft serve (about 15 minutes), pour in 3/4 of the melted chocolate in a thin stream. Chocolate will immediately harden into small bits and streaks. If churning is disrupted by pouring or clumping chocolate, simply transfer some of the churned ice cream into a freezer-proof container and set in freezer while you finish adding chocolate.


Transfer the ice cream to a freezer-proof container and freeze at least four hours, until set.

Serve with additional drizzles of melted chocolate on top.