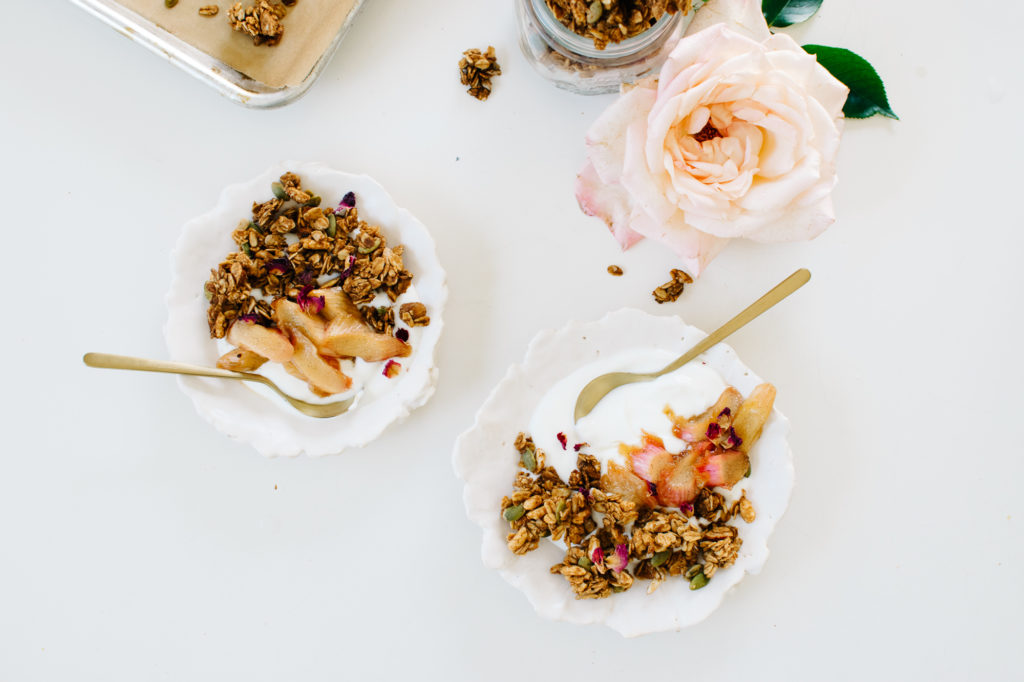 Jump to Recipe
Something in the shock of death made me rebellious. I had never been rebellious before—rebellion seemed too risky, too much of an affront to the possibility of being accepted. My teenage years were full of dance rehearsals, AP exams, learning lines for school plays, and yearning for attention from boys. A hearty dose of rebellion might have done me good, but I was far too scared.
For years, I remained afraid. I was afraid of not being liked, afraid of not doing the right thing, afraid of not achieving. I stayed in line. I pleased as many as I could. I ate the food and did the things I was told would make me healthy and happy. And then my mom got sick. Very sick. And then she died. And suddenly, in the wake of life's betrayal, rebellion surged within me.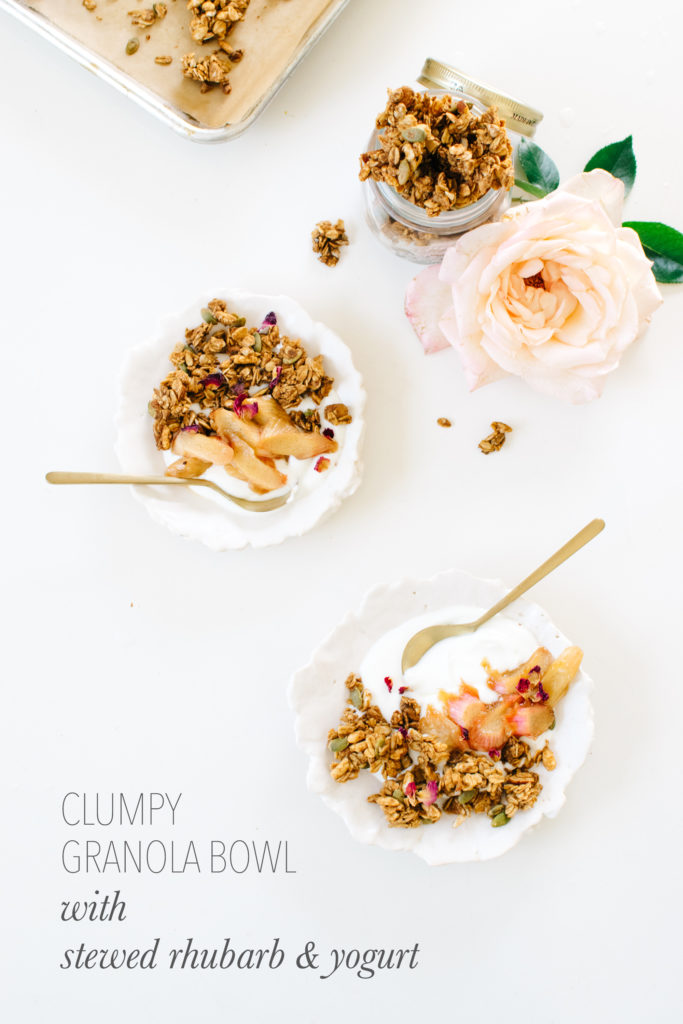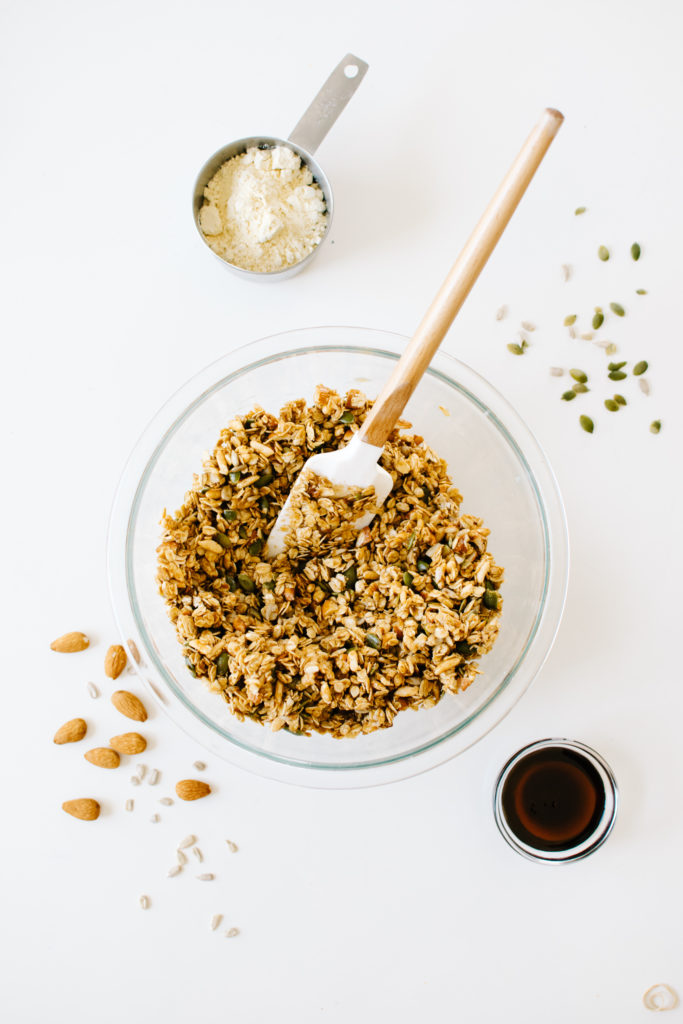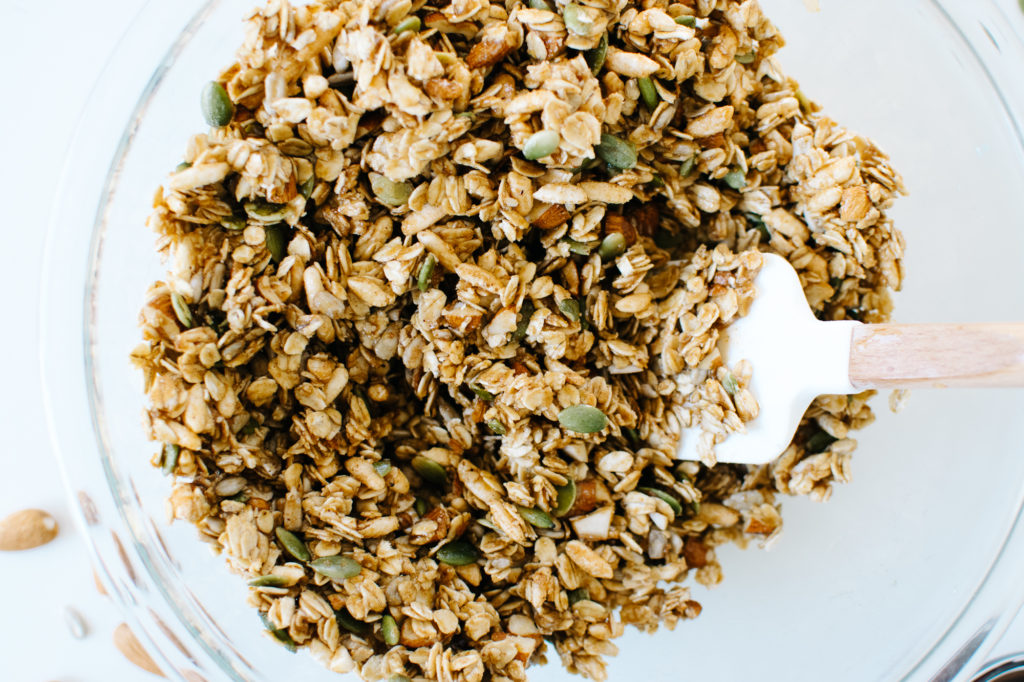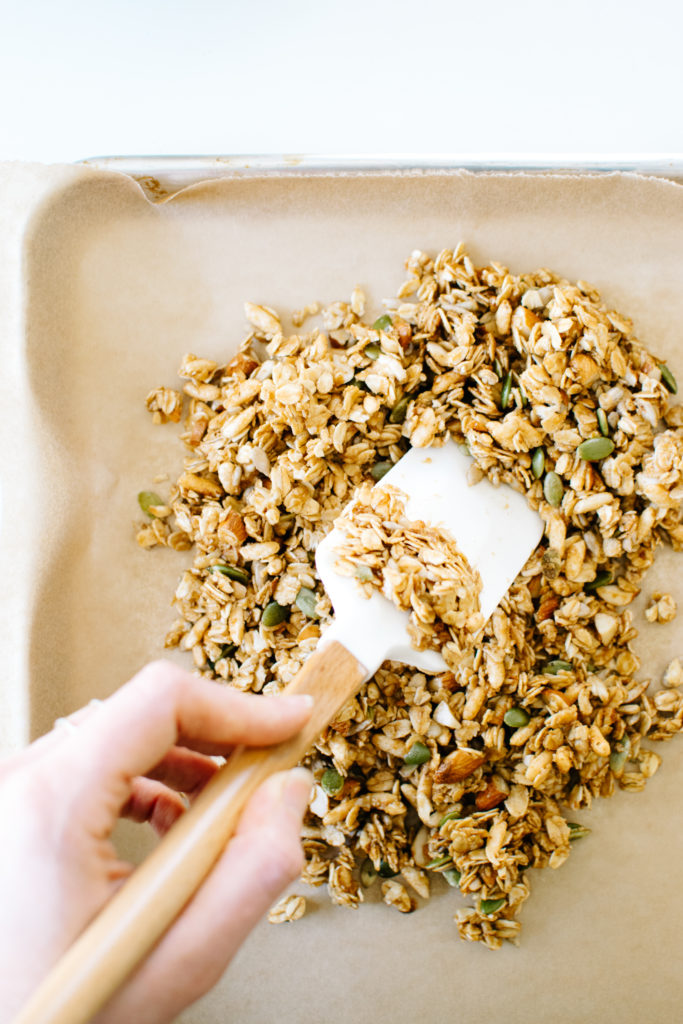 Everything I knew to be The Way—the formula for living and breathing and eating—evaporated. I woke up each morning craving difference. I wanted to surprise myself. I was sick of pleasing everyone. My mother's illness and death made me tired and angry and feisty. I started saying fuck. I tried raw beef for the first time. I cut off twelve inches of hair. I wanted to be made anew.
I see all this when I return home. I see the cradle of belief and care from which I grew, and I feel the bursting tension of rebellion still inside me. Yet coming back to Maui, as I wrote earlier this week, always softens me. I no longer adhere to the strict dietary rules I grew up with, and yet they are so much a part of who I am as to be in my DNA. Rebellion has become more about shaking up any stagnant places within myself, and less about anger. It is a way to continually surprise myself. Yesterday I tried opihi for the first time (Hawaiian sea snails or limpets), letting my mouth fill with the flavor of pure ocean tumult, willing myself to try a food that scared me.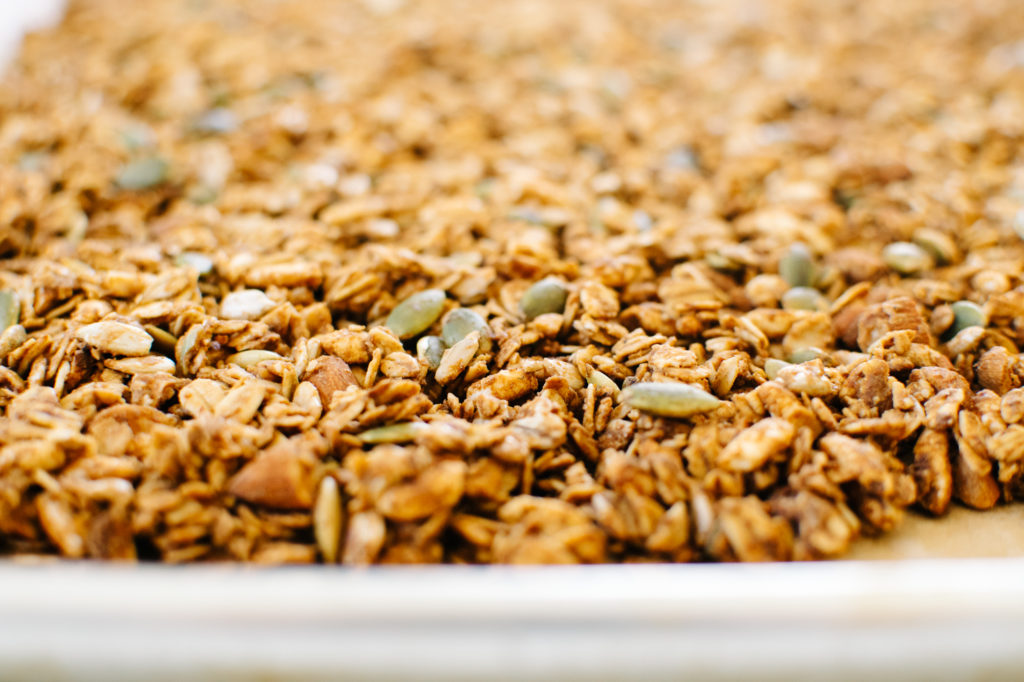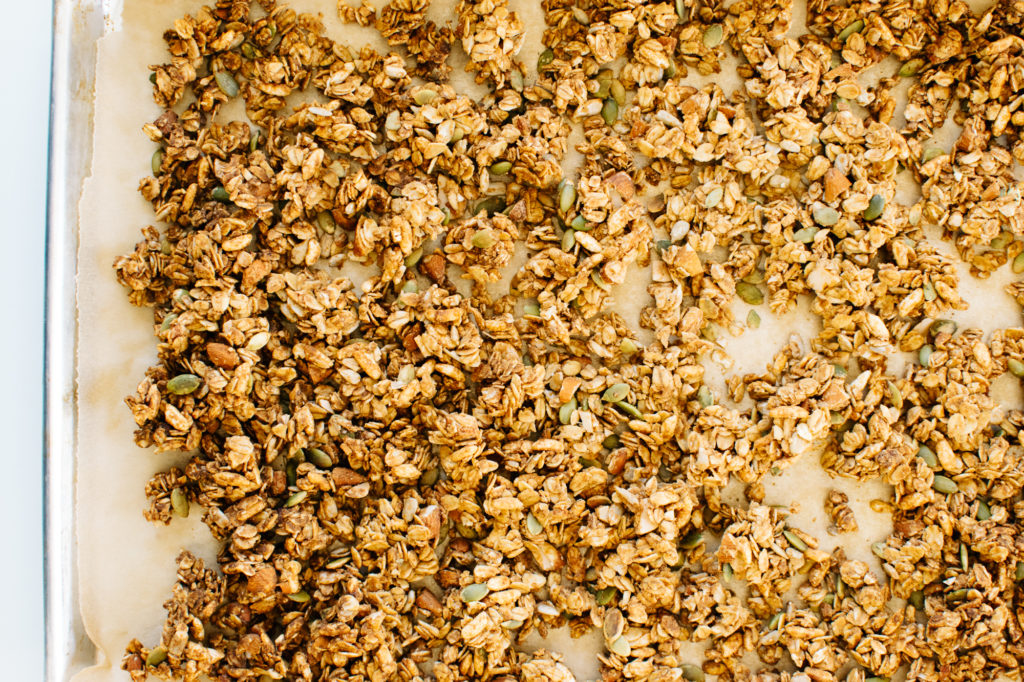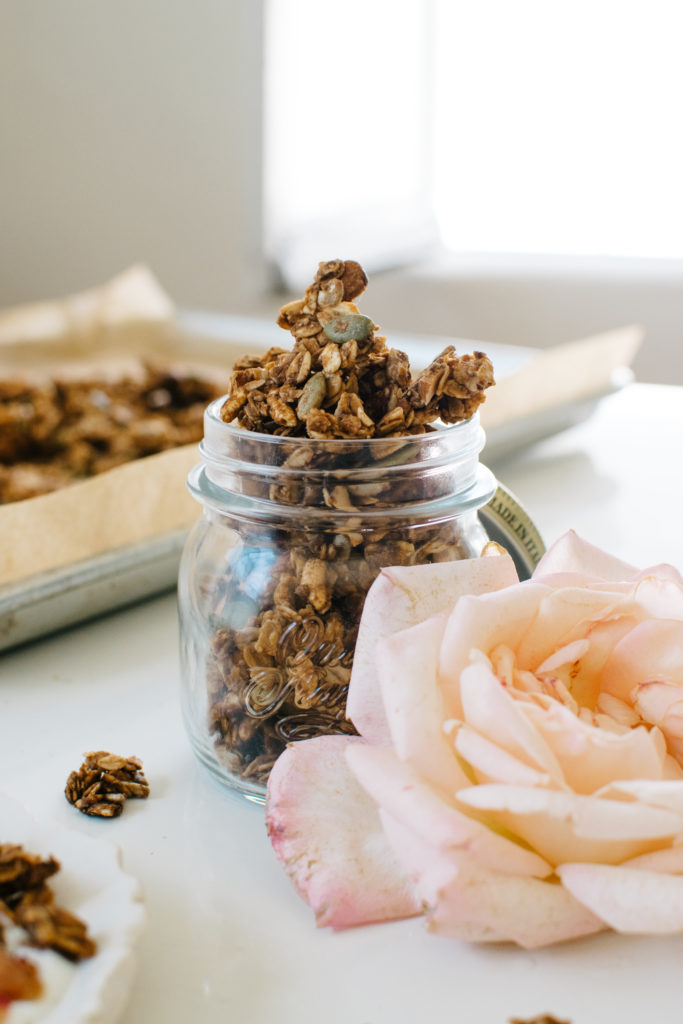 And yet. My palatal roots remain; I am certain I will pass my own love of Braggs and nutritional yeast onto my children someday, too.
Which is why my appreciation of Lindsey Love's food runs so deep. For years, I admired her blog, Dolly & Oatmeal, from afar. I drooled over her recipes, marveling at the pure line of flavor and simplicity that upheld a complex symphony of whole food ingredients. I could spend an entire year cooking just from her blog and be a very happy woman.
And so this week—the occasion of Lindsey's first book publication, Chickpea Flour Does It All—is a riot of joy. A cause for rebellious celebration in the form of this stunningly spiced, crunchy, perfectly clumpy granola with the springtime fragrance of vanilla, maple, and lemon stewed rhubarb.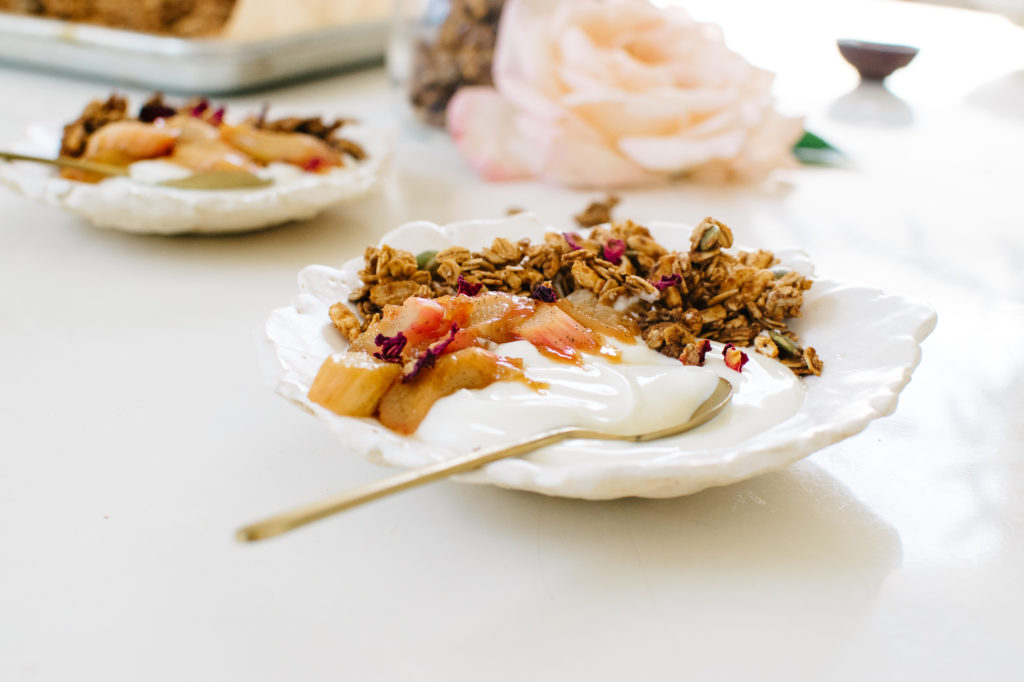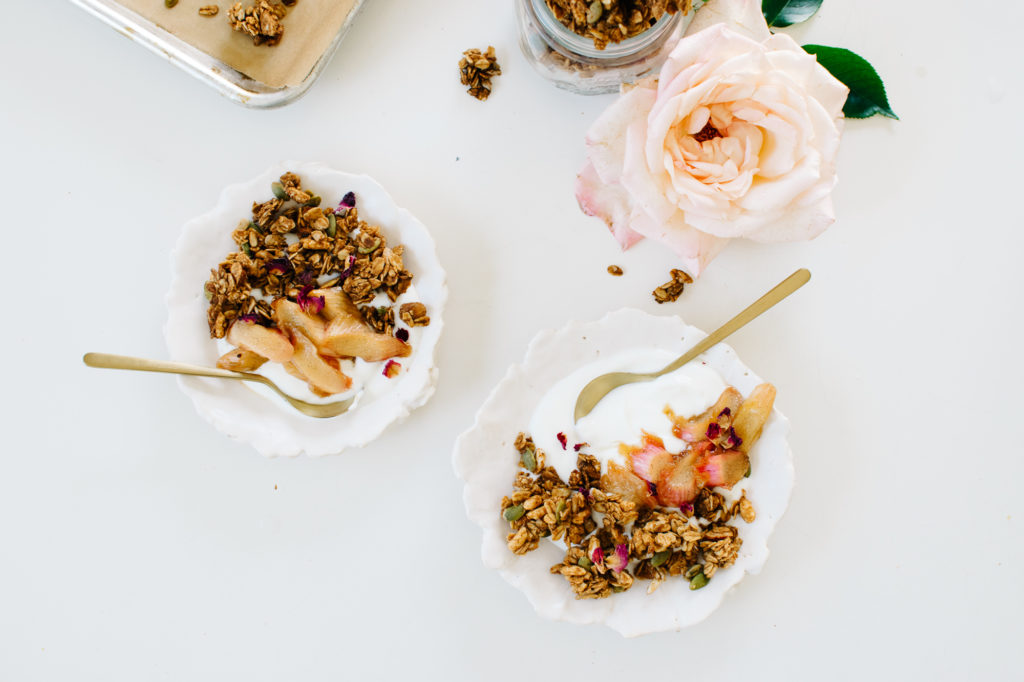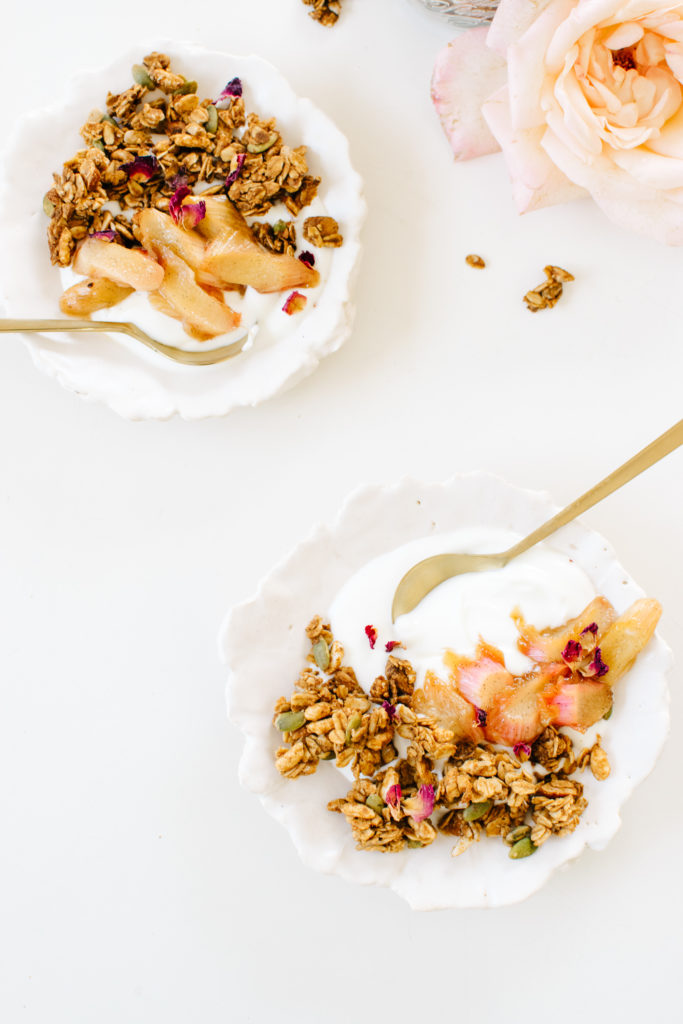 I can't wait to cook my way through the entirety of Chickpea Flour Does It All, zooming through fettuccine alfredo, pear and sage pancakes, and vanilla bean lavender cupcakes on my way to falafel. Dreams. Chickpea flour dreams. Chickpea flour rebellion.
Ready? Let's rage. I added a sprinkle of rose petals for extra wildness, but you could add anything or anything and you'll be in absolute breakfast heaven.
CLUMPY GRANOLA BOWL WITH STEWED RHUBARB & YOGURT FROM CHICKPEA FLOUR DOES IT ALL.
Ingredients
clumpy granola
2

cups

(210 g) gluten-free old-fashioned rolled oats

½

cup

(85 g) almonds

chopped

½

cup

(15 g) puffed brown rice

½

cup

(60 g) chickpea flour

¼

cup

(33 g) pumpkin seeds

¼

cup

(35 g) sunflower seeds

1

teaspoon

ground cinnamon

1

teaspoon

ground ginger

½

teaspoon

ground nutmeg

½

teaspoon

sea salt

1/3

cup

(80 ml) maple syrup

¼

cup

(60 ml) coconut oil

melted
stewed rhubarb
1 rhubarb stalk, trimmed and cut into 1-inch pieces

1

tablespoon

maple syrup

1

teaspoon

lemon juice

½ vanilla bean pod, scraped

(or ½ teaspoon pure vanilla extract)

edible dried rose petals to taste,

optional
Instructions
Preheat oven to 300°F (150°C) and line a baking sheet with parchment paper; set aside.

In a large bowl, whisk together all the dry ingredients until thoroughly combined. In a small bowl, whisk together the syrup and oil, and then fold into the dry mix with a wooden spoon or rubber spatula. Mix for 2 to 3 minutes, until the granola is wet and clumpy.

Transfer the granola to the prepared baking sheet and use the back of your spoon or spatula to spread it out in an even layer.

Bake for 40 to 45 minutes, rotating halfway through, until lightly browned and fragrant. Remove from the oven; let cool completely. Gently break up the granola into clumps and store in an airtight container at room temperature for up to 2 weeks.

To make the stewed rhubarb, heat a small saucepan over medium-low heat; add the rhubarb, syrup, lemon juice, and vanilla bean, and stir. Cook for 6 to 8 minutes, until bubbling and the rhubarb is tender and loses a bit of its color. Remove from the heat and set aside.Divide the yogurt among four bowls, add a ½ cup of granola to each bowl (there will be 1 cup granola left over), and then divide the stewed rhubarb among the bowls. Top with edible dried rose petals, if desired.
Recipe Notes

Recipe from Chickpea Flour Does It All: Glluten-Free, Dairy-Free, Vegetarian Recipes for Every Taste and Season ©Lindsey S. Love, 2016. Reprinted by permission of the publisher, The Experiment. Available wherever books are sold.