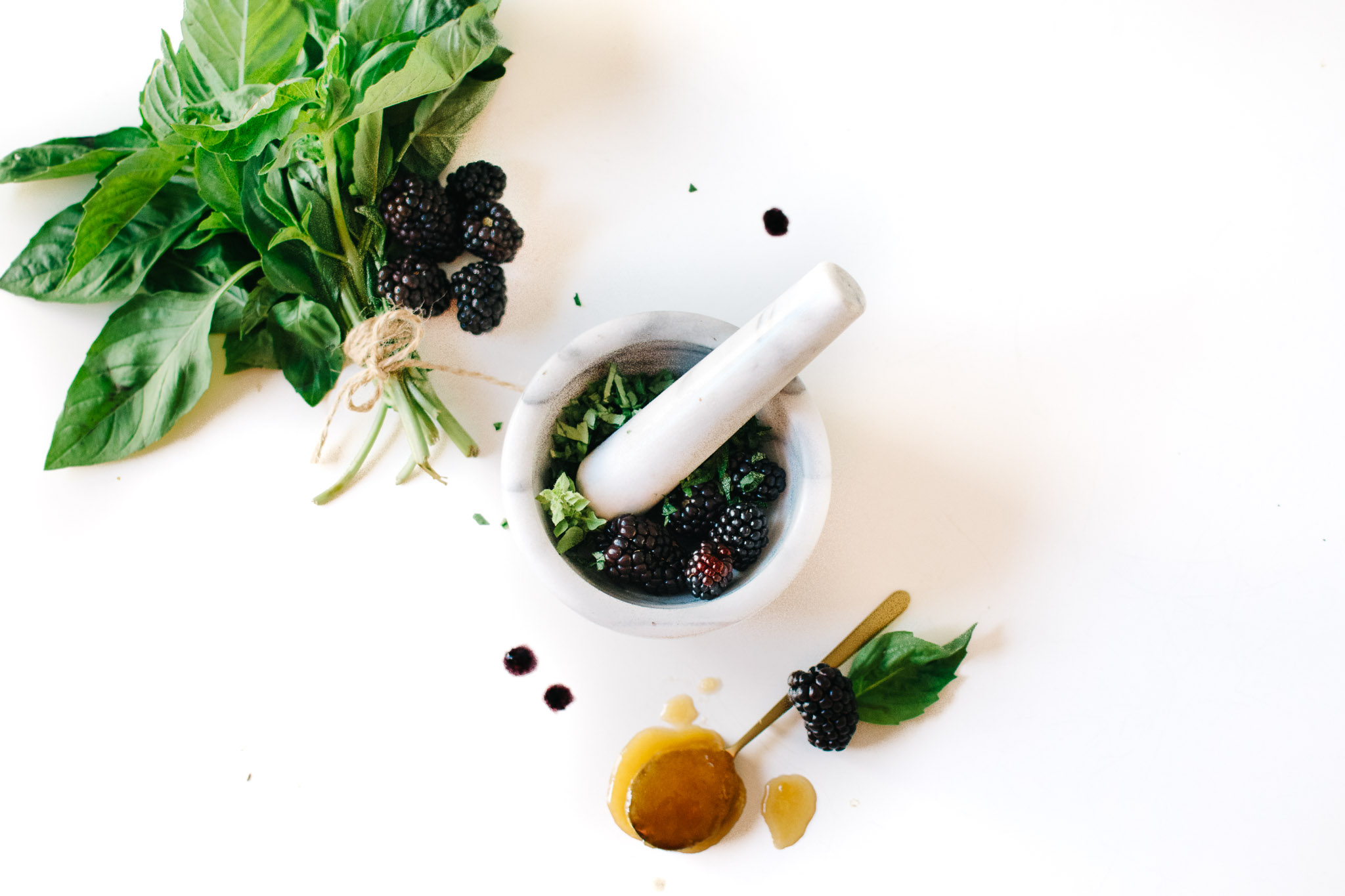 Jump to Recipe
The Kale & Caramel Cookbook folder on my computer has two thousand seven hundred thirteen photos in it. And then there are all the photos in auxiliary folders: Maui. The farmers market with Molly Yeh. Wattles Farm with Rachael Lee Stroud. The shots I snapped here and there because I thought I might need them—just in case the three thousand other photos I already took weren't enough. And the video shoots with Haley Davis. From those thousand three thousand or so photos, about a hundred are in the book. But there was way too much fun and tears and exhaustion and disaster along the way not to show you some of it. So I present you: the official Kale & Caramel cookbook Behind the Scenes Tour!
Let's begin with the pure fun, the culmination of two years of recipe testing and planning and shooting: The second in our series of Kale & Caramel cookbook video trailers! More on the making of them below, but without further ado, here is the Blackberry Basil Healing Mask, from the book's first chapter: Basil.
Ooh but wait: Before you do anything else, have you preordered the book yet? Go preorder! Ok. Done? Bonus recipes downloaded? Let the viewing commence!
This healing face mask captures the essence of the book: A celebration of aromatic herbs and flowers in both food and healing DIY body and beauty products made from food, and an ode to the aromatherapeutic properties of those ingredients. The book provides a chart of eight herbs (basil, cilantro, fennel, mint, oregano, rosemary, sage, thyme) and four flowers (lavender, rose, jasmine, orange blossom) that form the book's chapters, detailing their geographical origins, their flavor pairings, and their subtle healing properties.
As the daughter of an aromatherapist and herbologist, I grew up knowing plants were my allies, and studying how to use them to heal my body and soothe my mind.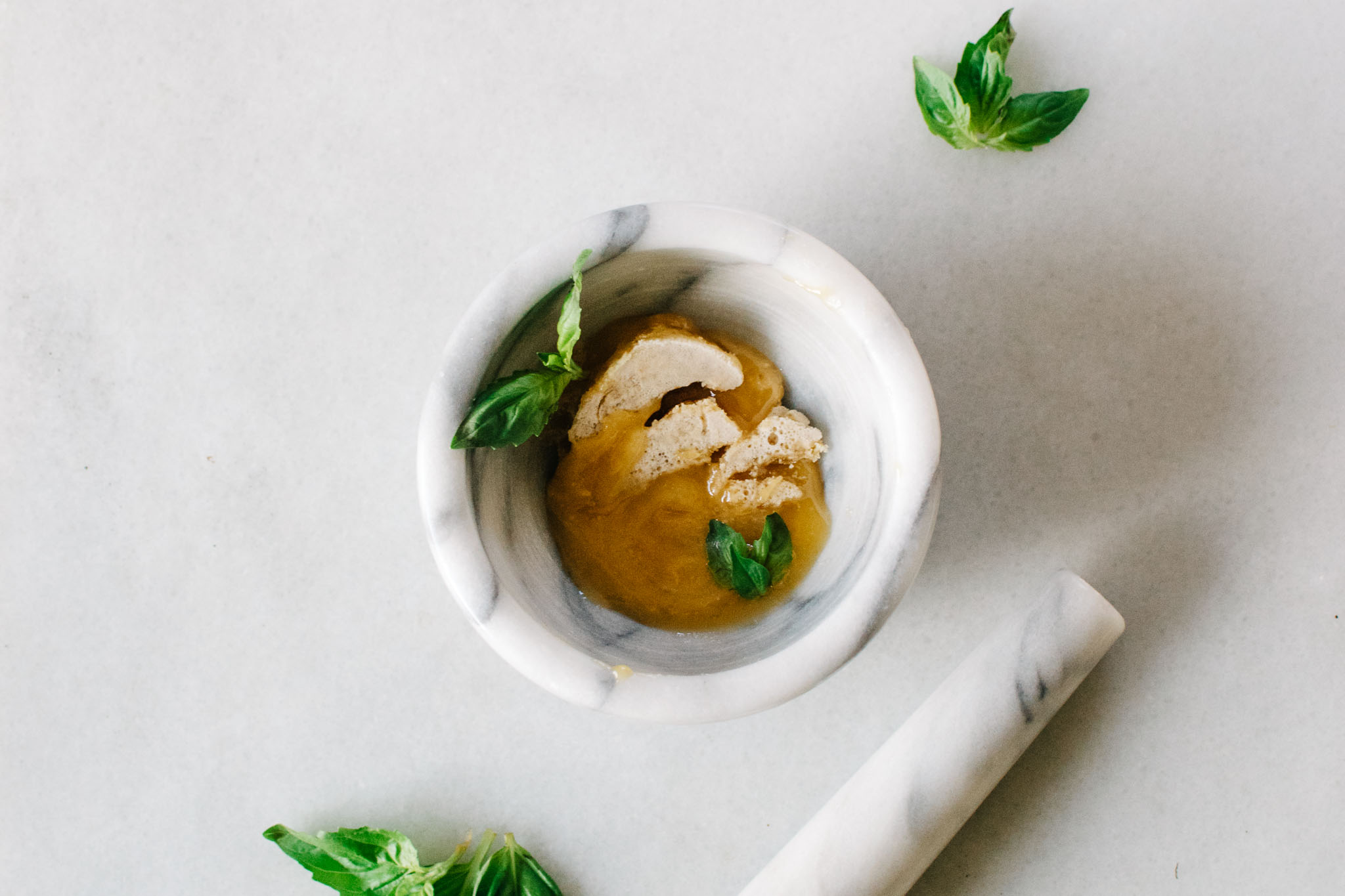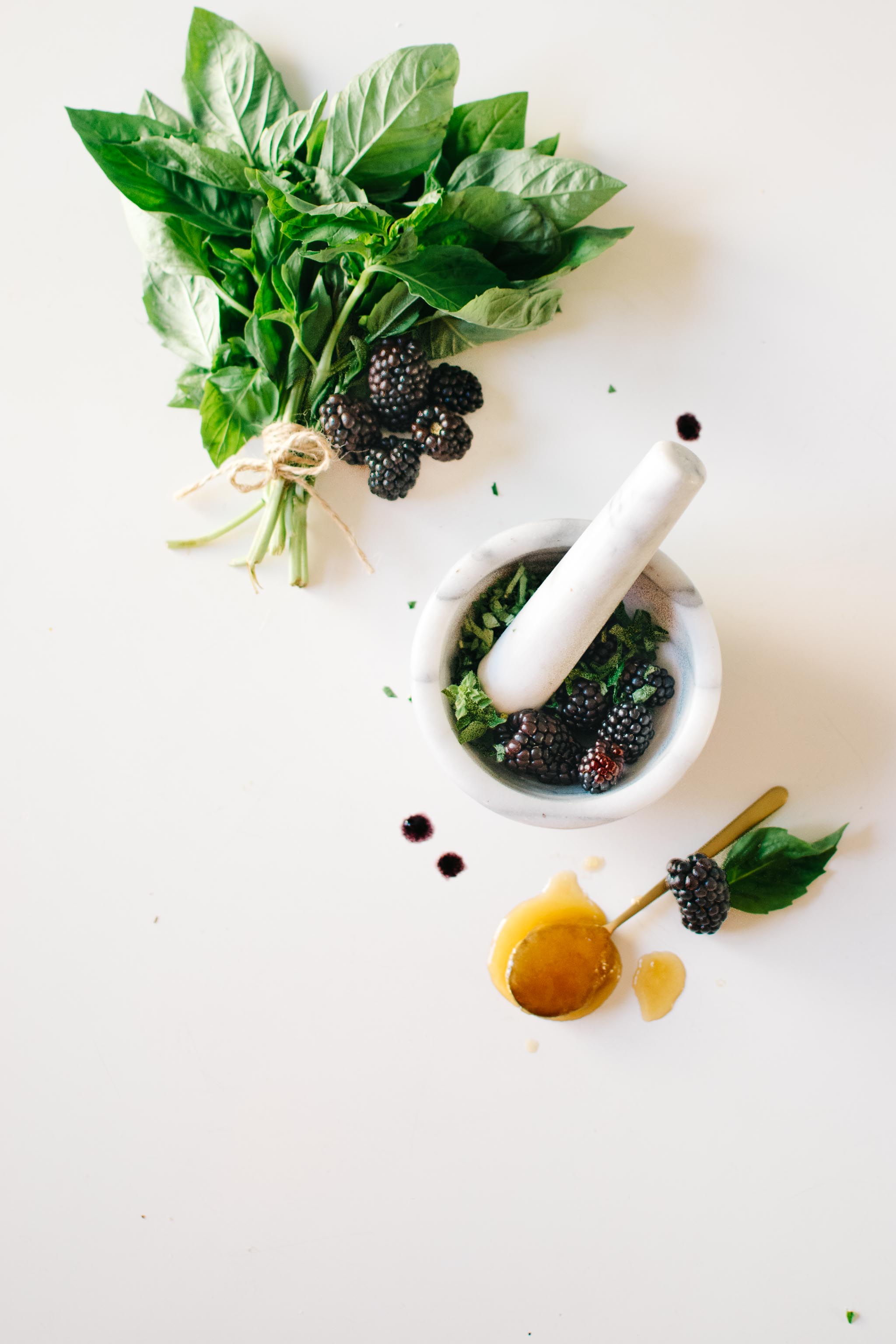 In this healing face mask, basil reduces inflammation and irritation, honey provides powerful anti-aging and antibacterial properties (the book will familiarize you with my official campaign for Honey as Skincare President™), and blackberries offer gentle exfoliation through fruit acid. The grassy aroma of basil calms even as the berries brighten. It's perfect glow-making.
But enough about your new favorite face mask—let's get down to the nitty gritty of the Behind the Scenes cookbook adventure!
LOS ANGELES
I started shooting and recipe testing for the book in Los Angeles in September of 2015, and by the time winter set in, I was already in quasi-panic mode about making my March and April deadlines for manuscript and photo delivery. Not to mention the fact that I hadn't officially announced the cookbook, so I was still keeping up business one hundred percent as usual on Kale & Caramel—I couldn't let on that I was simultaneously recipe testing and shooting eighty recipes. It was total madness.
And yes, in case you were wondering, I did wake up one morning with leopard-like hives all over my belly. Shit was crazy.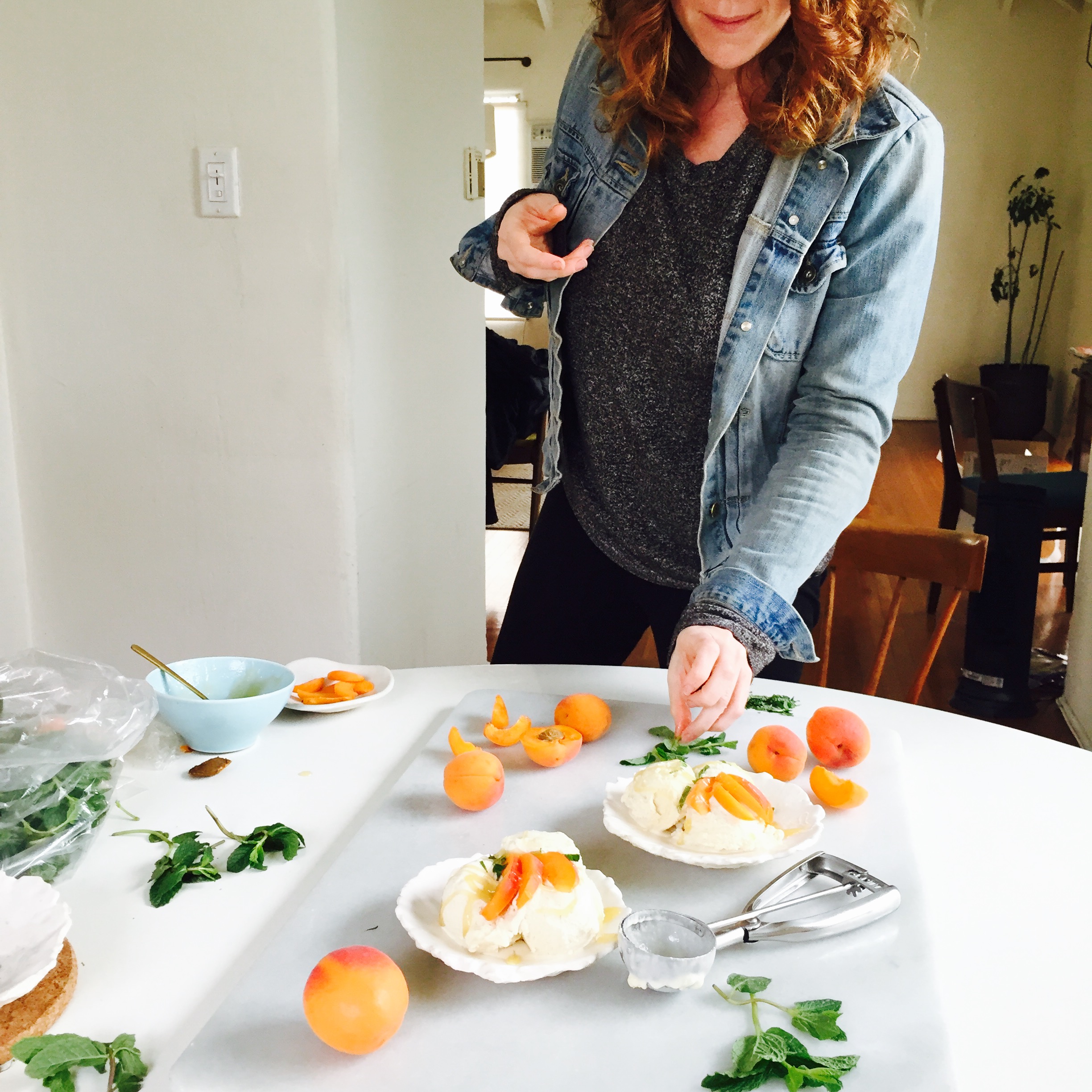 Photo by dear friend and brilliant writer and teacher Rebecca Walker, who came over to help keep me sane.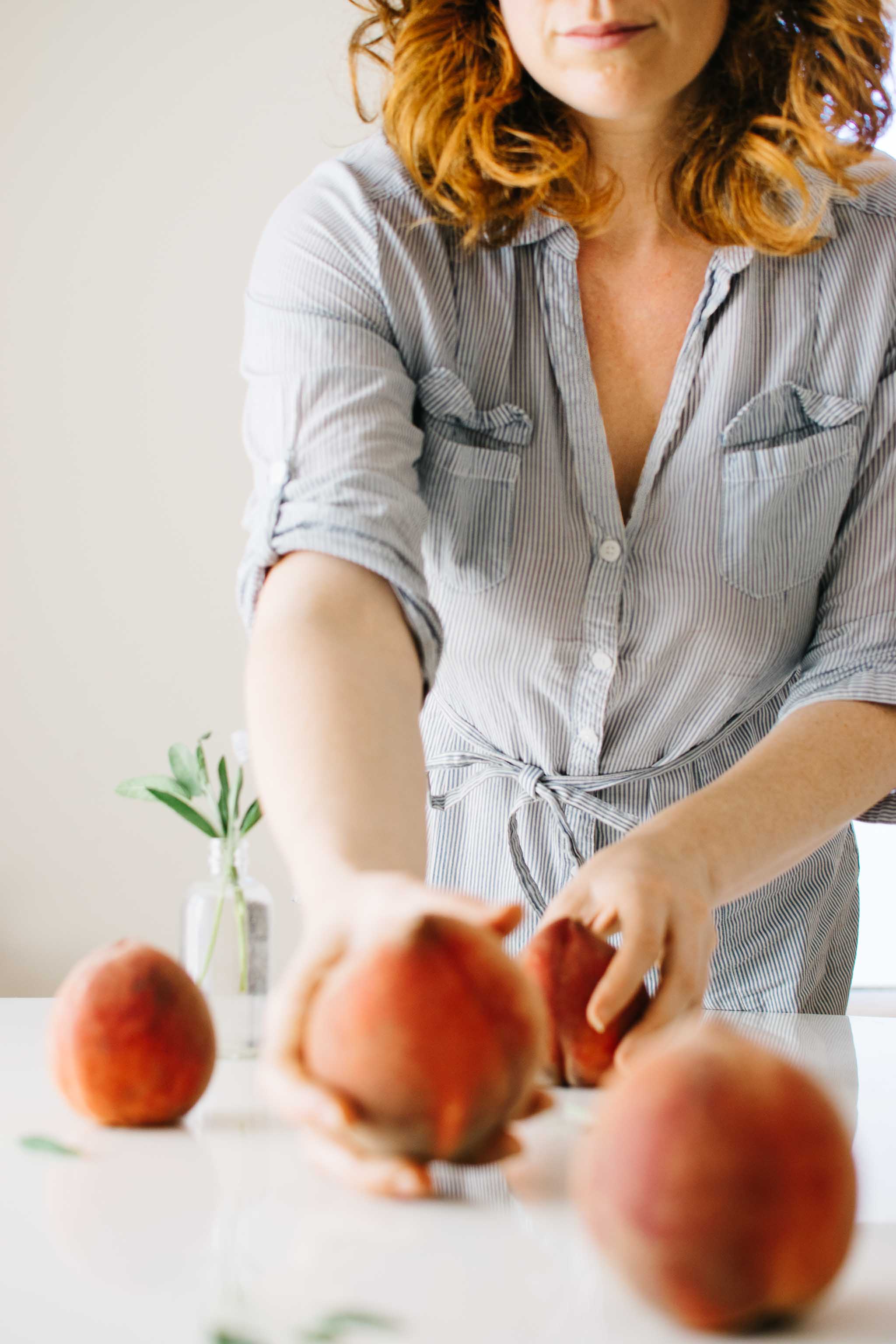 But then it also got fun! Because just before I sent in my manuscript and photos in spring of 2016, the SLAM Squad came to town. SLAM is Stephanie, me (Lily), Alana, and Molly. And prior to hopping on a plane to Maui, they agreed to help me with a farmers market shoot. Alana and Stephanie made sure I was hydrated with fresh tangelos and wasn't making super weird faces, and Molly took the most gorgeous shots—I'm incredibly lucky to have her photos gracing the pages of the book.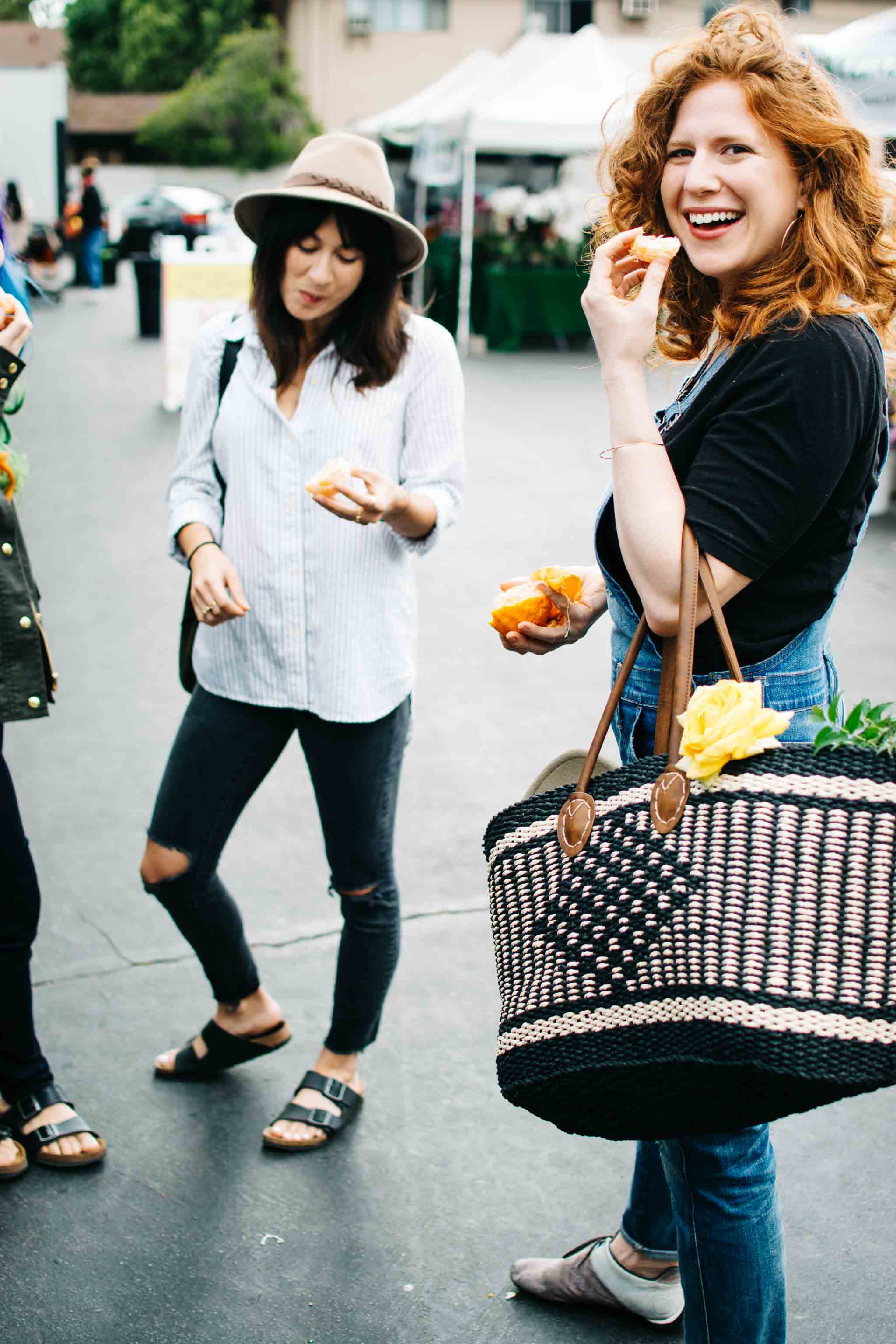 Photo by Molly Yeh. (Sidebar: how cute are Steph and Alana's matching Birkenstocks?!)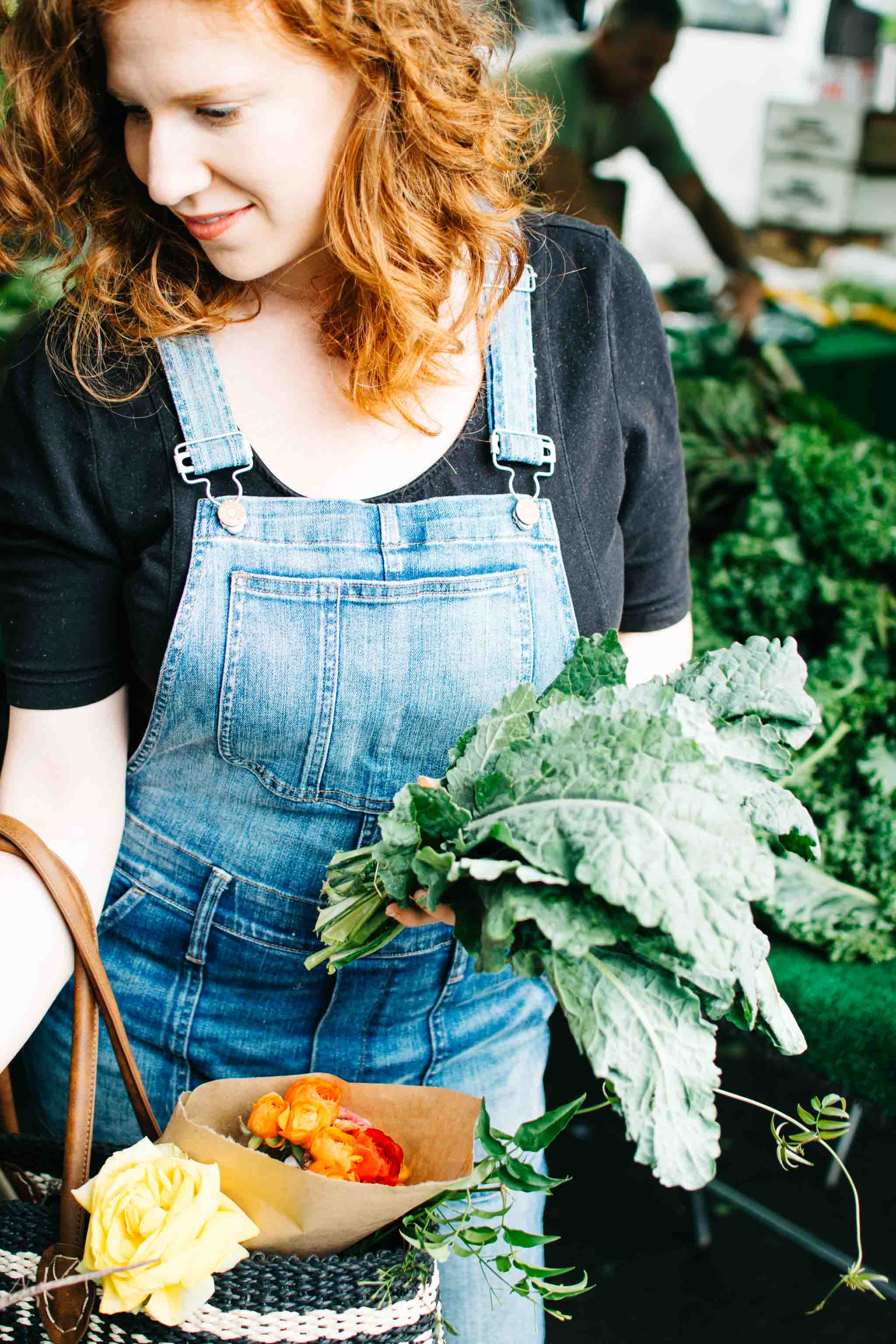 Photo by Molly Yeh.
And then there was the Wattles Farm shoot, with Rachael Lee Stroud. I'll admit: When I first realized I wanted photos of myself in the book, I panicked a bit. I look angry or confused or psychospiritually challenged in nine out of ten photos of myself, and I couldn't imagine inviting a stranger in to take pictures of me. My beloved and absurdly talented friend Molly, yes. But a stranger? Yikes.
But then I saw Rachael's work in a creative women in LA Facebook group, and I knew she was different. Something about the quality of the light in her work—I could feel her generosity of spirit through each capture. I reached out and we scheduled something immediately. I wasn't wrong. Rachael was pure joy.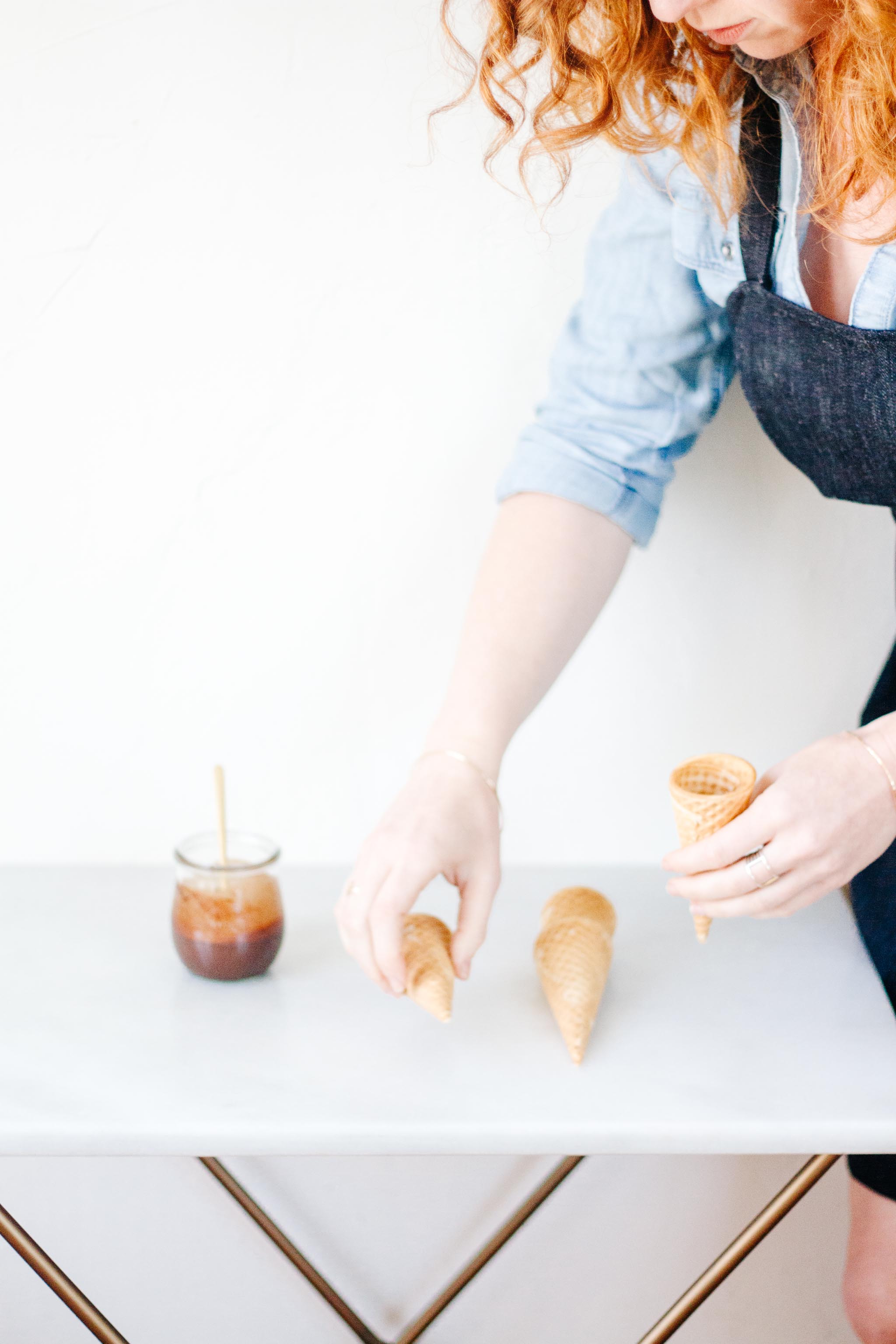 Photo by Rachael Lee Stroud.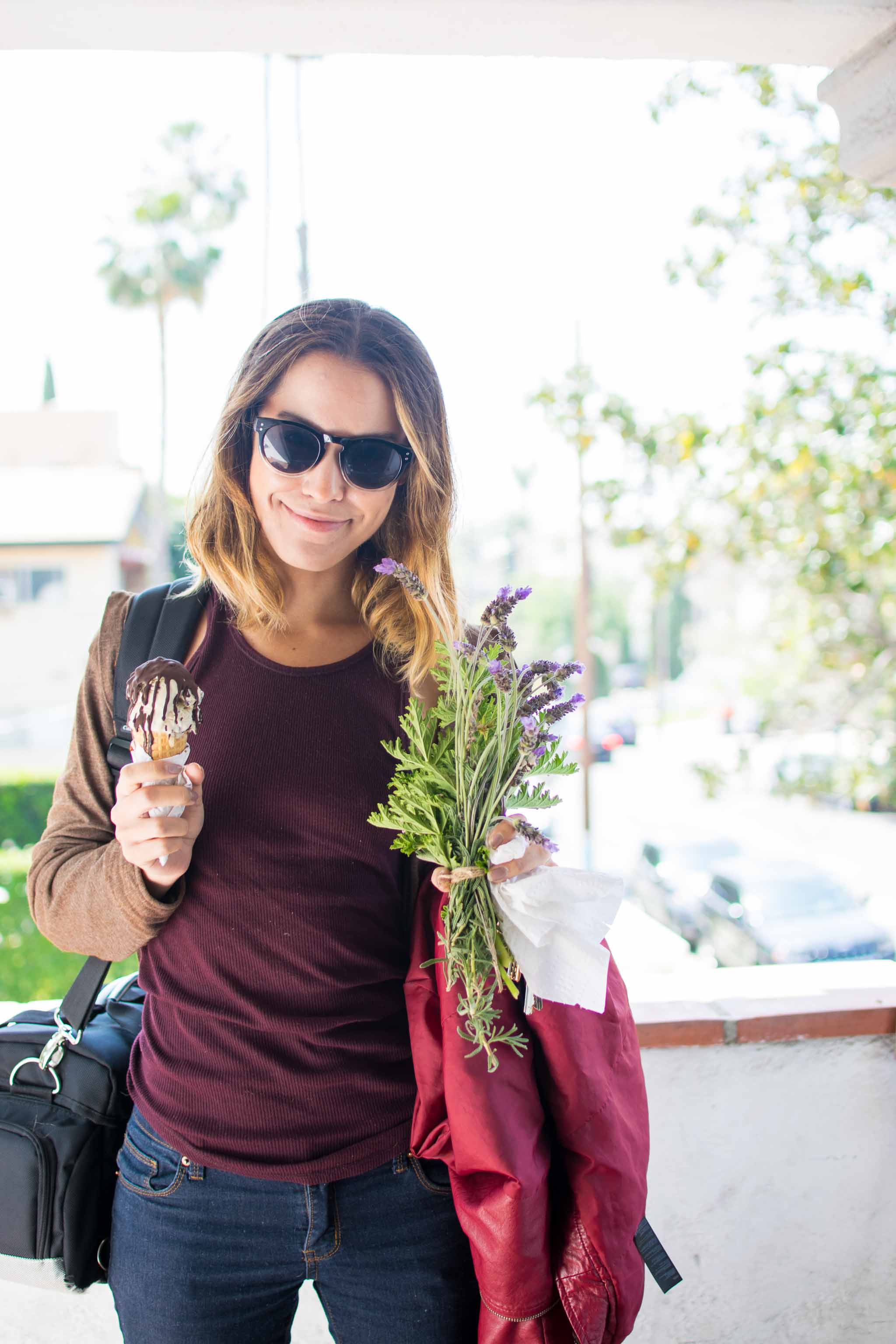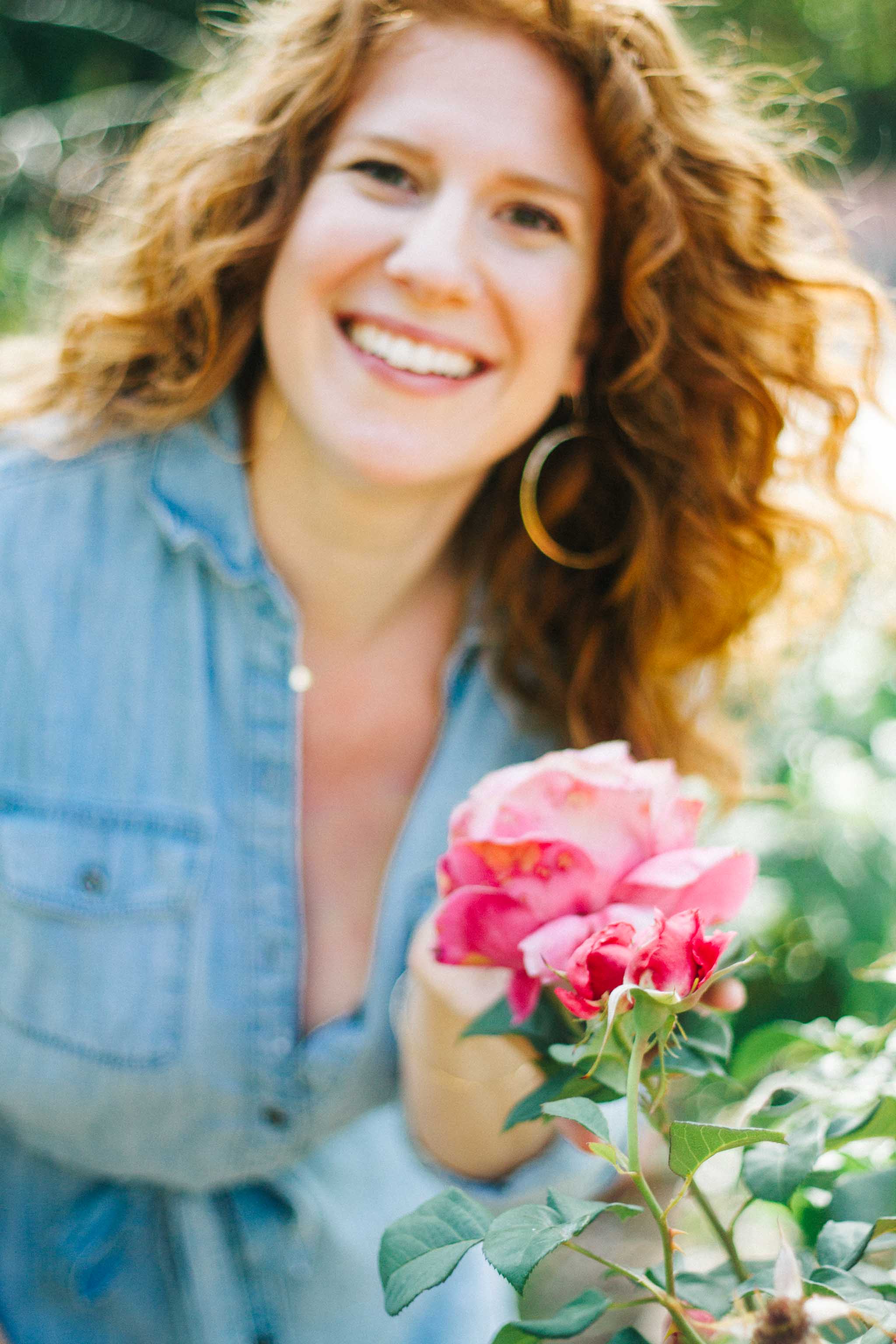 Photo by Rachael Lee Stroud.
Rachael and I spent the morning wandering one of my absolute happiest places in Los Angeles, a secret garden that I discovered my first year here, a refuge called Wattles Farm. Wattles is is a community garden nestled into the southwestern corner of Runyon Canyon park, and is home to generations-old garden plots, communal areas filled with plumeria, mango, apple, peach, sapote, loquat, and persimmon trees, rose and herb gardens, and a sprawling avocado grove. It is pure bliss in the middle of the city.
Months later, I got to bring some of that farm bliss to life in videos shot by Haley Davis (below). We foraged lavender from street corners and turned decidedly un-pink pink grapefruits fuchsia with bottles full of ume plum vinegar. Haley was patient with me as I obsessively styled and primped every piece of food and hair (god, the hair is uncontrollable!), and wove together four gorgeous videos to share with you all. Like today's.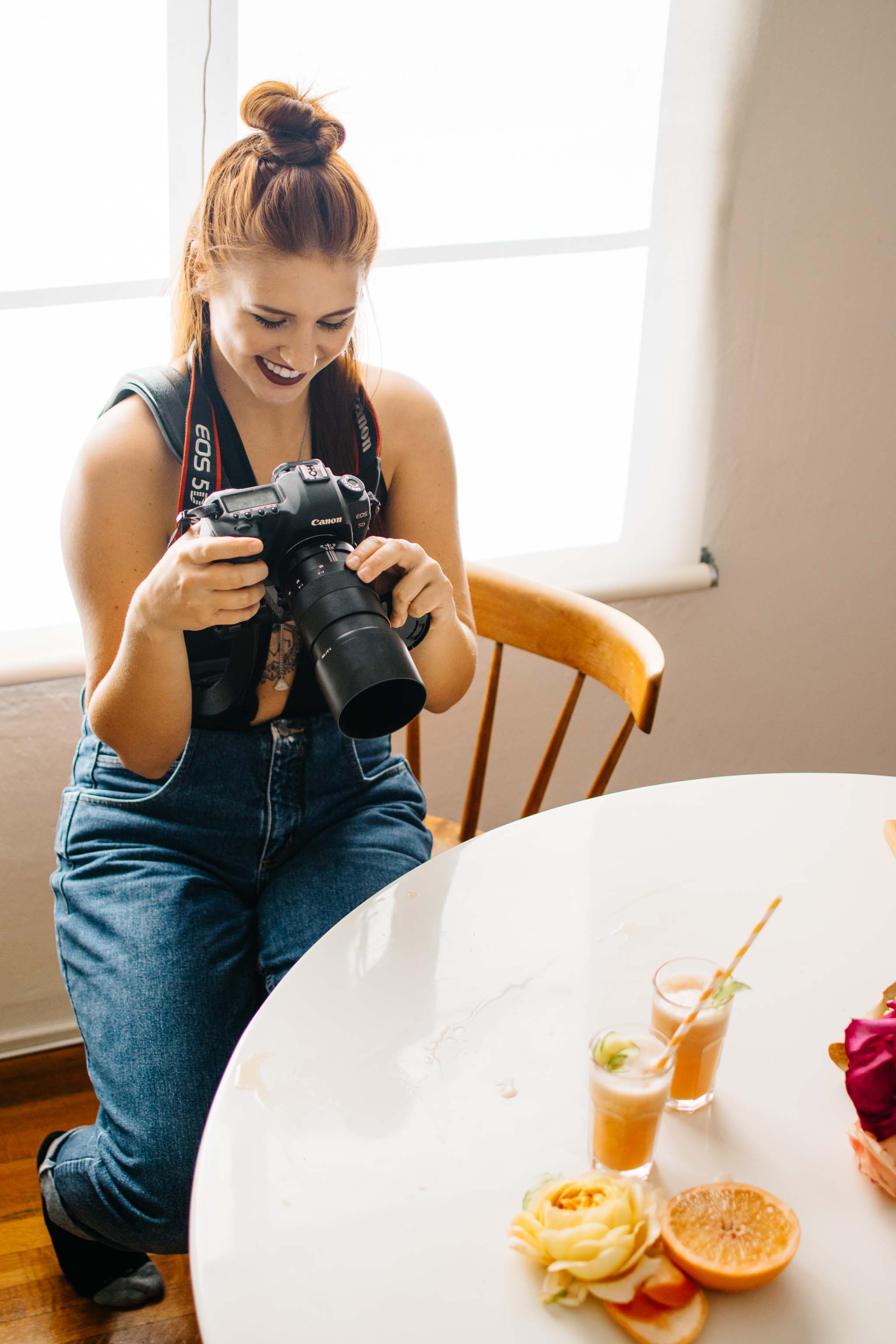 MAUI
Of course, the book would be nothing without Maui, the heartbeat of all my thoughts and recipes, the homeland. It was important to me to capture Maui in the book—for you, the reader, to understand my deep connection to the land, and how that connection informs everything I do, eat, feel. It's the land that made me—where ocean and salt and seaweed and lush rolling hills and overabundant gardens and gentle evening rainfall shaped my mind.
And it's also the land where my parents created their body care and spa product company, where I studied the book of nature and gardening with my mother, and the power of business and art and photography with my father.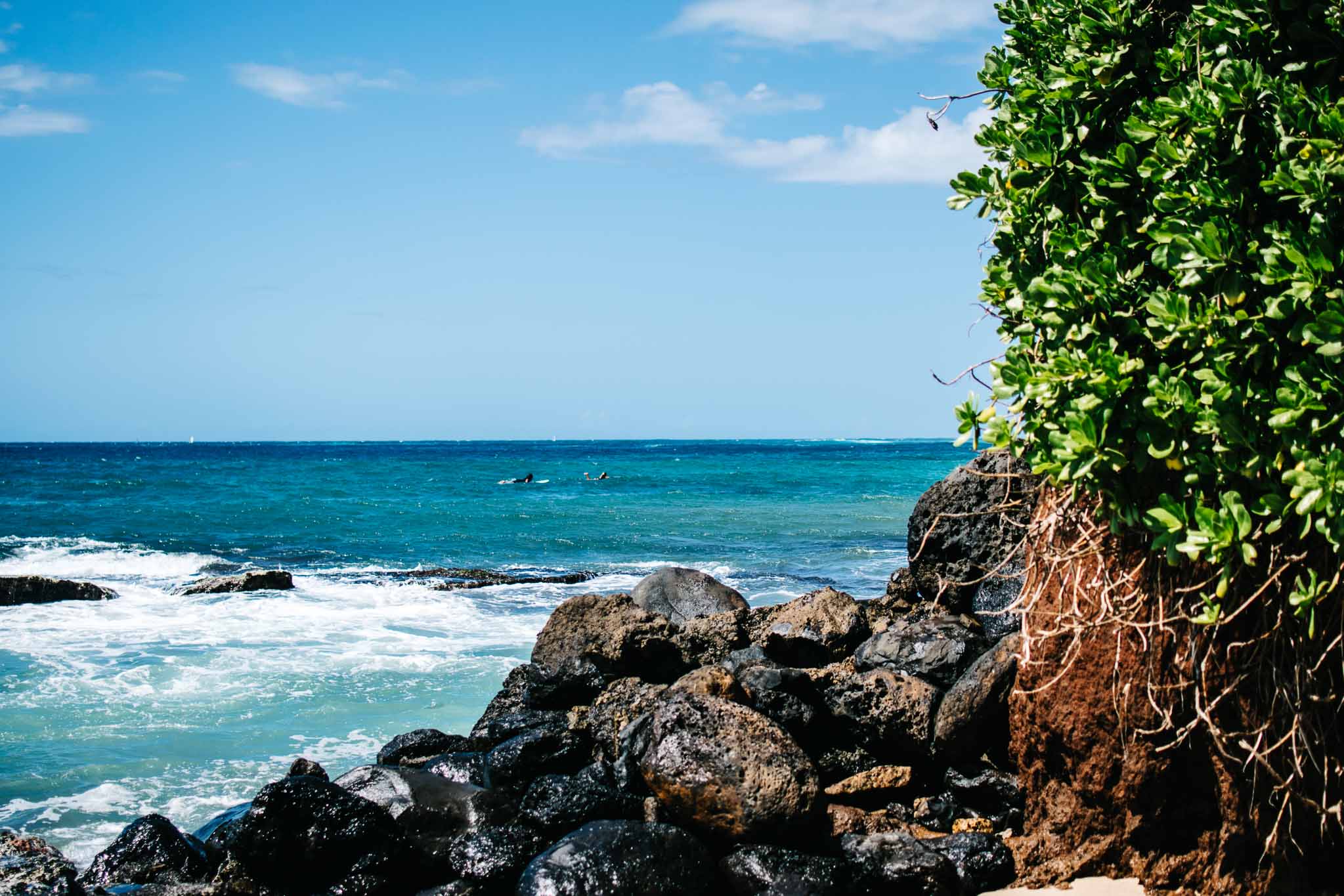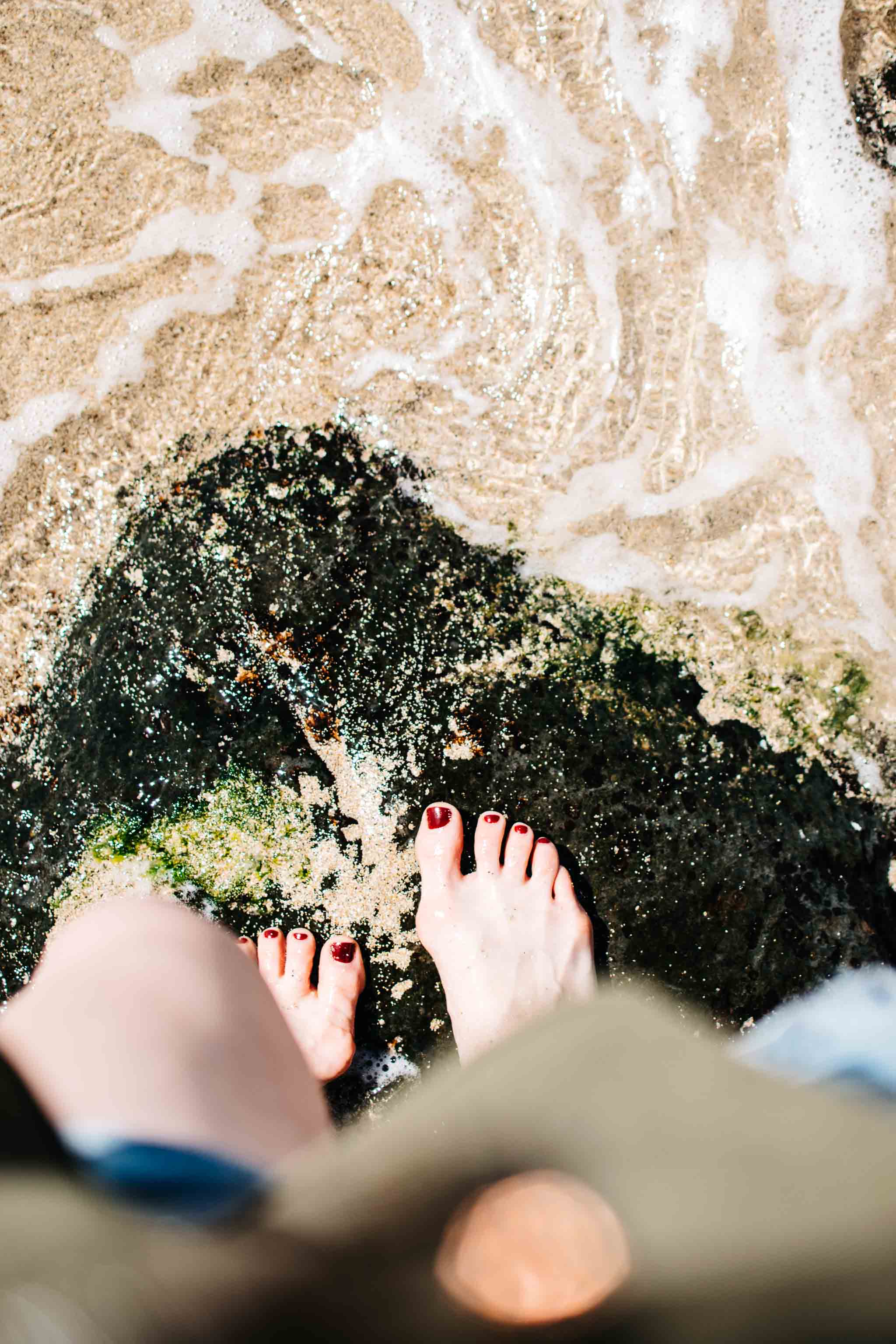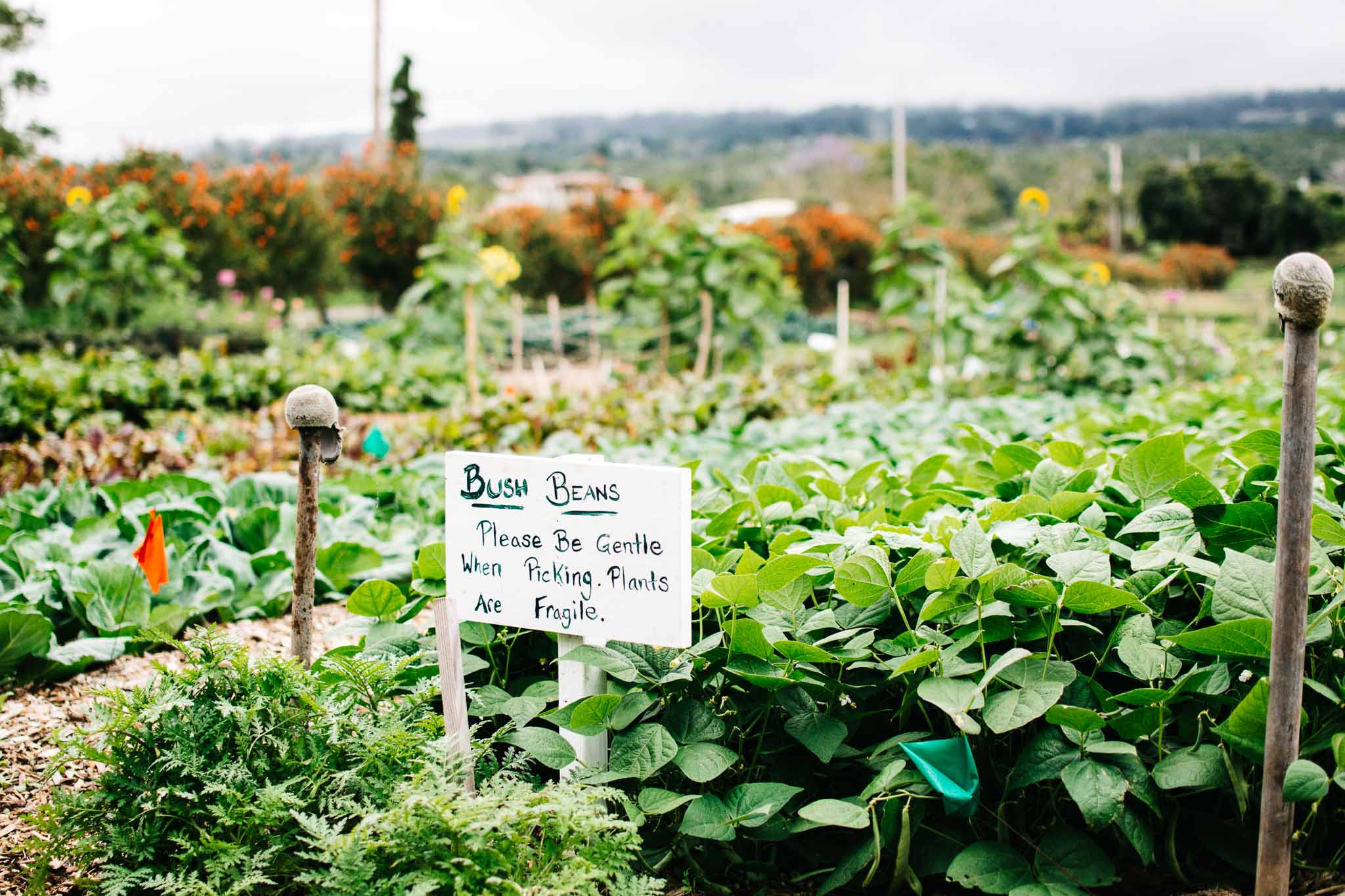 All of this—the ocean that heals and demands full presence, the hills that breathe like green gods, the night blooming jasmine and the black raspberries, all of it is inside the Kale & Caramel cookbook. With bits of my life in Los Angeles, too—the city that challenges and demands and expands and grows you up. All of this, along with the power and flavors of the herbs and flowers that keep me sane. A little gift from me to you.
Now then. How about a blackberry basil healing mask?
Preorder Kale & Caramel: Recipes for Body, Heart, and Table!