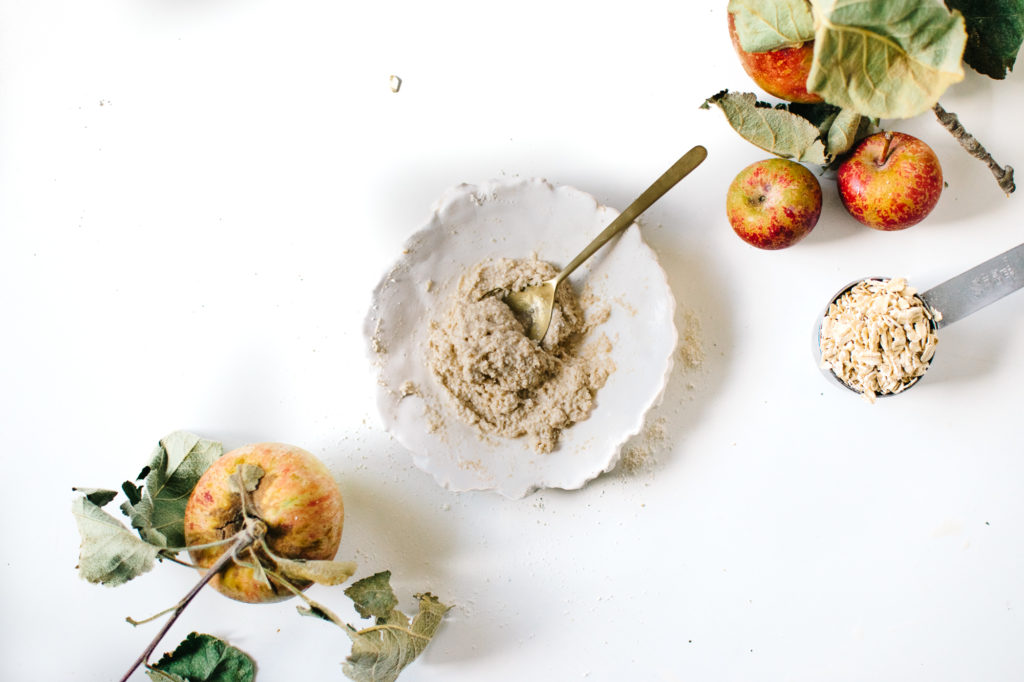 Jump to Recipe
It's been quite a week. The internet has blown up with fresh election vitriol, disbelief, and a renewed sense of righteousness. I went to San Francisco to be with a dear friend whose mother is going through a significant health challenge. I ate a phenomenal tempeh reuben sandwich and had the best jasmine lemonade of my life at Samovar. My friend and I went on a nearly never-ending quest across the city by the bay to find the ideal pair of overalls, and were quasi-successful. (Nota bene: It appears the fashion powers-that-be no longer consider overalls the height of fall chic. Alas.) I made my first breakfast hash (stay tuned!). I remembered the intensity and texture of living with illness. And I came home craving a ten-hand massage and a spa day.
Kitchen forager that I am, I wanted to whip up something skin nourishing with only the ingredients I had on hand. A fridge still full of apples from our picking sojourn got me thinking about the fruit's nutritive elements, which of course led me to apple cider vinegar. I haven't used apple cider vinegar as a health tool much here on K&C, but it's one of my favorite natural care allies.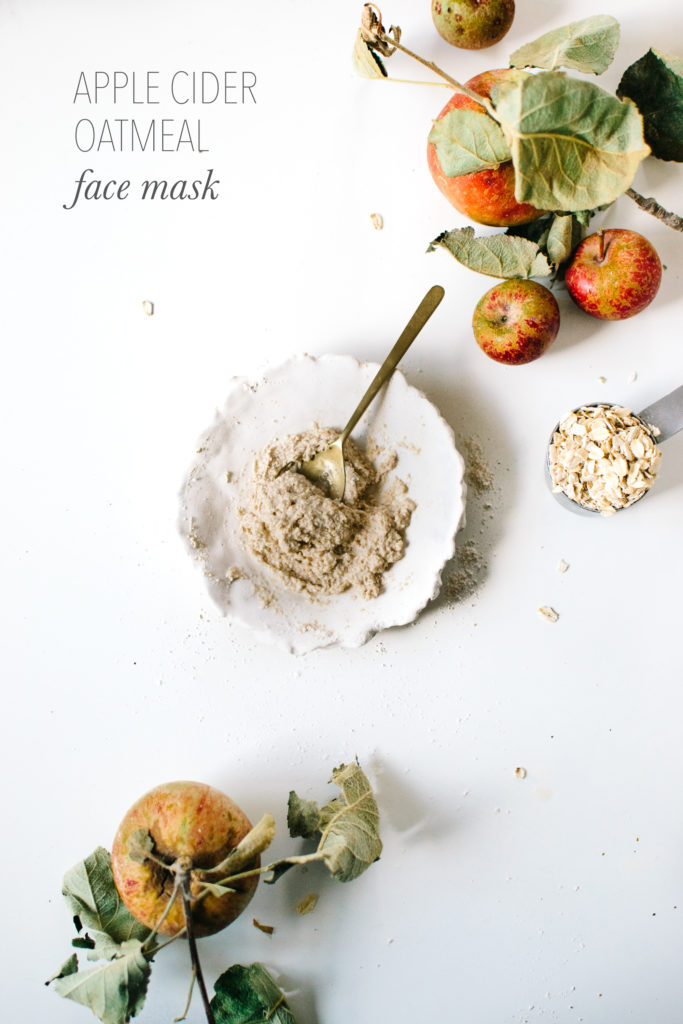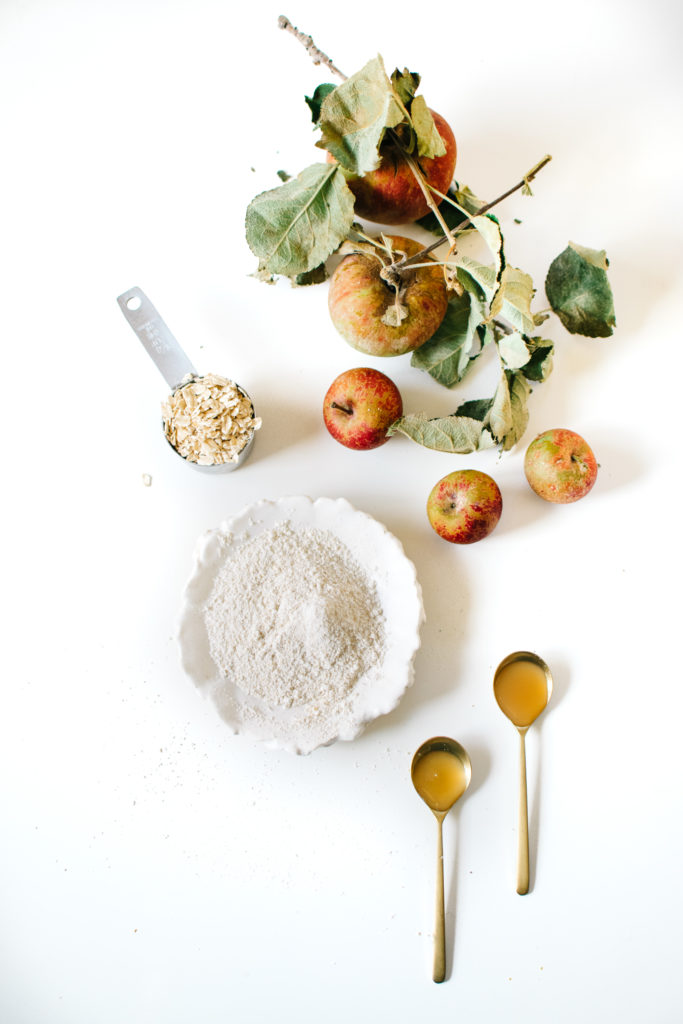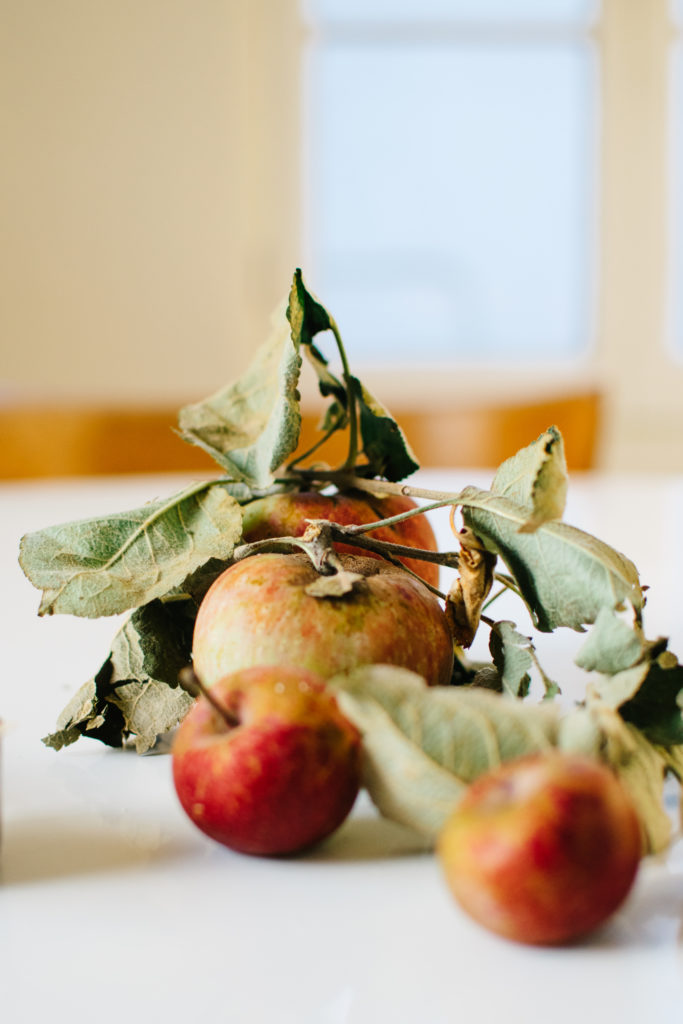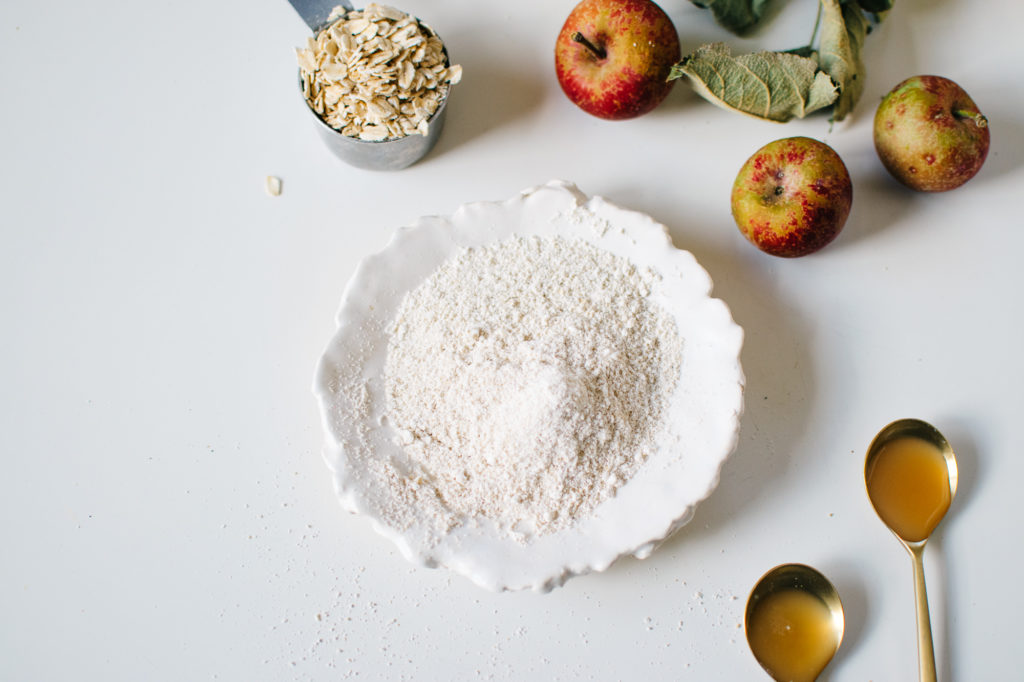 Unfiltered apple cider vinegar (or ACV, for short) preserves the liquid's "mother", the cultures that naturally occur with fermentation. Apple cider vinegar balances the body's pH, works miracles for the digestive system, and boosts the immune system. But it also has tremendous external benefits: Some swear by it for increasing hair shine, while others use it as a daily skin toner. In this mask, it's combined with skin soothing oatmeal to soften even as it exfoliates and tones. A match made in heaven.
ACV has a similar pH to the skin itself, which helps to maintain skin's acid mantle. The acid mantel is a fine film on the skin's surface that protects from bacteria and damage—and is often disturbed by harsh, alkalizing soaps and other chemical ingredients (hence why I use raw honey as a cleanser). Apple cider vinegar gently exfoliates while maintaining the acid mantle, making it a true skin hero.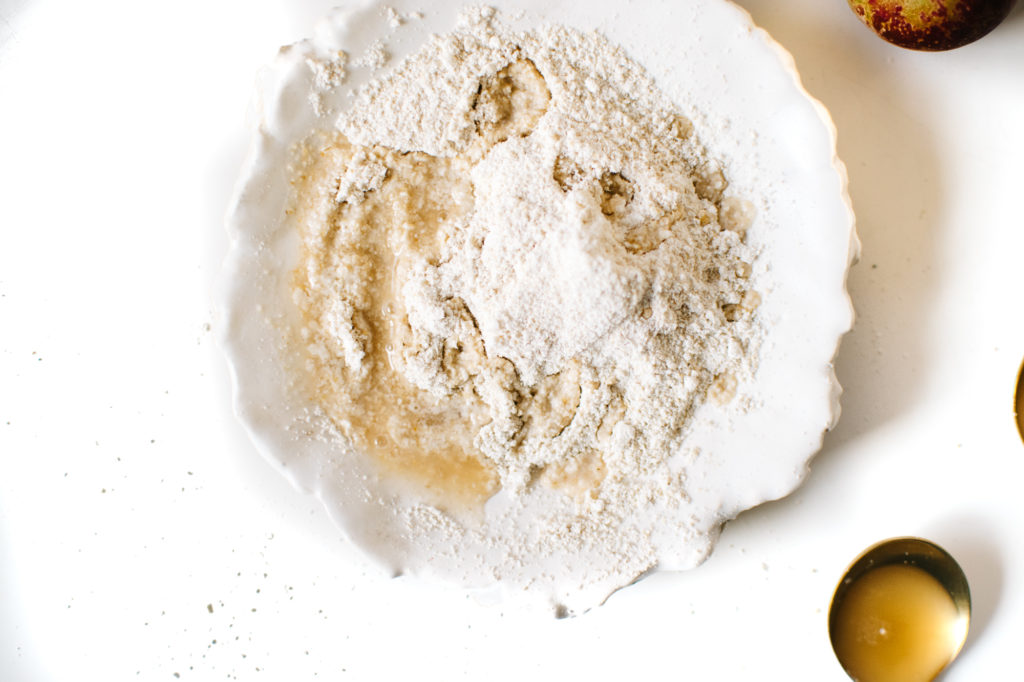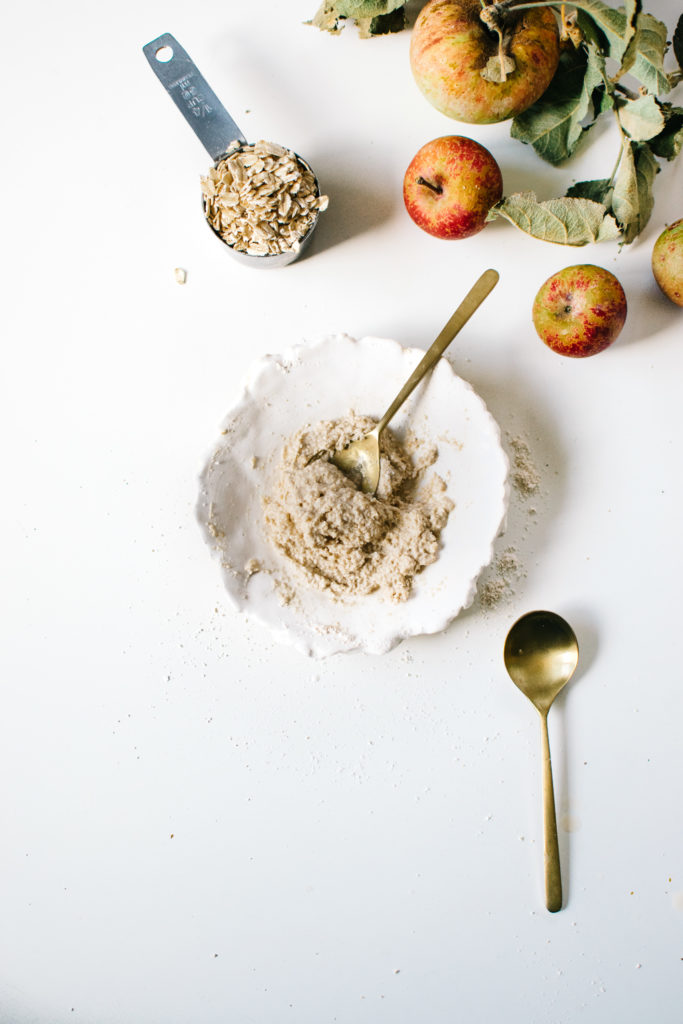 Whip this up in under five minutes, and reap the benefits of apple in multiple forms. If you have extra mask leftover, simply store in the fridge and mix with extra juice or water when ready to use again. Alternatively, you can use extra as a full body exfoliator in the shower or bath.
APPLE CIDER OATMEAL FACE MASK.
Ingredients
makes 4-5 applications
Ingredients
¼

cup

rolled oats

ground to flour in blender or spice grinder

1

teaspoon

apple cider vinegar

2

tablespoons

apple juice

more as needed

water

as needed
Instructions
Mix all ingredients in a small bowl until they reach a spreadable texture. Add liquid as needed—the oats will thicken as they sit, so feel free to continue adding liquid (juice or wateto extend use. Spread a thin layer on face and let sit until dry, then wash off and moisturize skin as usual.